Live Casino Software
There are many options available to casinos that want to provide a live casino solution for their players. Most use the services of 3rd party suppliers, the days of a casino developing and using their own solution are over.
There are a handful of live casino suppliers and each has something different about them to appeal to the different playing markets around the world. 
It's difficult to highlight who is the best, as the measurements are very personal to both the player and the casino. Licensing is a major contributory factor and this alone can be a deciding factor of which software to choose.
There are older more established companies, such as Microgaming and Playtech who both have great reputations and a large client base. The newer kids on the block such as Evolution Gaming are pushing the boundaries of live casino solutions and in Europe, they have become the market leader.
I've produced this quick rundown of the major players, giving some basic corporate information lifted unashamedly from their websites. I've also provided more specific information regarding their live dealer solutions from a players perspective.
You'll find all of the companies are being used by at least one online casino that has been reviewed on Live Casino Comparer. Check out my reviews to see how the casinos have implemented the solutions.
It's quite common that experienced players have favourite software suppliers and like to play at casinos where that software is being used. I've included a list of the available casinos for each software type in each of the reviews.
If you've found this page because you're an online casino looking for live casino software then my list is a good place to start. If nothing else it gives you a starting place of who to contact. Please mention me if you do :-).
The details contained in the summaries below are from a player perspective. There is a difference between what is better for the casino and what is better for the player.  You could argue that the player experience should be the most important factor when choosing the supplier, but with all things, money and capability are just as important.
If you want some help or would like to discuss the subject of live casino software further I'd be happy to help. Just use my contact details. 
Live Casino Software Summaries
---
Amaya Gaming
Amaya Gaming is right up there with the best of the Live Casino software suppliers. They don't have as much market reach as Evolution Gaming but their product is very good and certainly very playable. You can see what I think in my Amaya Software review. 
Features
Studio based games located in Estonia.
Lobby with 3 different views.
Multi-Game play is possible.
Create custom chips.
Video auto optimised for available bandwidth.
Bet Behind in Blackjack.
Hi Roller VIP Baccarat & Baccarat Super 6.
Multiplayer Baccarat and Blackjack.
Pre-decision in Blackjack.
Full stats available for each game.
What's missing
---
Authentic Gaming
Authentic Gaming has developed a range of products that stream live casino games from premier land-based casinos around the world. They are targeting a niche segment of the live casino market and currently offer Roulette. All games can be played on Mobile / Tablet and Desktop.
What makes them unique is the quality and features they have built into the playing interface. The tables suit both inexperienced and experienced players alike, with a growing level of functionality and sophistication as you move from the Classic to the Professional branded tables.
Images and full descriptions of the games can be seen in my Authentic Gaming review.
Features
Land based streaming from St Vincent Resort, Italy and Hilton Resort, Batumi, Georgia.
Three tables – Classic, Professional and Superieur.
Play alongside real players at quality land based casinos.
Play on Mobile / Tablet and Desktop.
Video auto optimised for available bandwidth.
Bet on Hot & Cold Numbers with one click.
Stats and Hot and cold numbers displayed on betting grid.
High Roller options include Complete Bets, Call Bets. 
Ability to save and use favourite bets across tables.
Place Racetrack bets directly on the betting table and select the number of neighbours. (two is the default).
Auto Roulette using two Roulette wheels.
What's missing
UK License
More tables & Games.
---
BetConstruct
BetConstruct is an Armenian based company who develop amongst other things Live Casino solutions.  Whilst their offering is very similar to other live casino suppliers they have a couple of USP's that players will love.
Apart from the usual Blackjack, Roulette and Baccarat, Betconstruct have two additional games that you won't find anywhere else! Bet On Baccarat and Bet On Poker both allow additional wagers to be placed after each new card is dealt. Odds are calculated for the best possible winning hand and players can place additional wagers on that.
Features
Studio based games streamed from Yerevan, Armenia.
English, Russian, Turkish and Armenian speaking dealers.
Dealer live chat.
Video and Audio adjustments.
Games can be played in a pop out window.
Multiple game & table play is possible.
Baccarat Road Maps.
Baccarat side bets.
6 Deck Blackjack with 3 different side bets, Pairs, Honey Bonus and Lucky 7.
In game help with full disclosure of the game rules.
There is a pre-decision facility on hands.
Hand History available.
Smart Player – Advises on playing mistakes of you're not following standard strategy.
Last 500 spins on Roulette, with hot and cold numbers.
What's missing
Dedicated tables are not currently an option.
My Betconstruct Review gives much more detail on all the games and many more of the features. 
---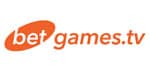 Games
Bet on Poker.
Bet on Baccarat.
War of Bets.
Lucky 5.
Lucky 7.
Dice.
Wheel of Fortune.
Licenses
Curacao.
UK Gambling Commission.
Betgames
Betgames has been around since 2012 and they have been developing a different type of live games. They have three table based games, and uniquely you can bet on as many hands as you like and also at different times during the game rounds. As cards are dealt the odds for each hand change and you're able to bet again using this new information.
There's also a range of lottery based games. You're able to make all sorts of bets on the outcome. You're not restricted to just naming the winning numbers. You can bet on colours, sequences, all sorts. The same is true for the only Dice game, where you're able to bet on loads of different outcomes when the 5 dice are rolled. It's very similar to the Asian game Sic Bo.
Features
24×7 live streaming of games.
New Lottery games round every 3 – 5 minutes.
Lottery games staggered so you can play them all.
Dealer live chat.
Video and Audio adjustments.
All games available on mobile
Full How to play instructions.
Pictorial gallery of the dealers.
List of all bets made across all games.
List of all results of all games.
Great UI, a mix of a live stream interface and web page.
What's missing
No ability to chat with the dealers or presenters.
Read my Betgames Review for more details and vidoes of each of the games.
---

Games
Blackjack.
Roulette.
Baccarat.
Casino Hold'em.
3 Card Poker.
Caribbean Stud Poker.
Ultimate Texas Hold'em.
Dream Catcher.
Licenses
Alderney.
UK.
Malta.
Certified by AAMS in Italy.
Certified by SKAT and DGA in Denmark.
Certified by DGOJ and Murcia in Spain.
Belgium Casino de Spa.
Evolution Gaming
Evolution Gaming is, without a doubt, the market leading Live Casino Developer. That is all that they do, develop Live Casino Software and solutions. Because of this they are constantly pushing innovation in the areas of Live Casino, are the first to come out with new games and offer a range of solutions including a mobile live casino.
Features
Live Casino Studios in Latvia, Malta, Italy, Spain, Denmark & Belgium.
Two viewing modes, 3D and Classic.
Players controlled Video and Sound adjustments.
Online Chat.
Full hand histories.
Detailed game rules.
Side bets in blackjack – Bet behind (with options), Perfect Pairs, 21+3.
Pre-decision in Blackjack.
European Roulette with a Race Track, La Partage, Call and Favourite Bets.
Dedicated Tables.
Multiple Languages catered for.
Baccarat with Roadmaps & Side Bets.
Play multiple tables & games at the same time.
Lots of VIP tables.
What's Missing
My Evolution Gaming Software review has more details about the company and what they offer. If you're looking to play then my Evolution Casinos page provides more details on the casinos and games.
My personal favourite is BetVictor Live Casino – BV Grand, where they offer all the games including 3 Card Poker.
---
Ezugi
Ezugi sort of sit between Evolution and Microgaming live casino software. They offer 4 live casino games with 2 variants of Live Blackjack, Live Lottery and Live Keno. Where they differ from their competitors is that they offer a social experience to players. You can share, tweet and post when you're at the tables playing and can interact with other players on the tables. This is something none of the other suppliers has really dealt with.
Like the other suppliers, they offer a range of services for casinos, both land based and online to get into the Live casino space and will tailor requirements to individuals needs.
Features
In browser play – no download required.
Dealers schedule -See when your favourite dealer is on!
You can tip the dealer.
Hand history.
Multi-Viewing modes.
Dealer and Support chat.
Game statistics.
Audio and Video controls.
Full-screen mode.
Nice display on roulette for the winning number.
Generally a nice playing environment.
Video quality is good with little or no lagging.
Really clear gaming lobby.
Create custom views in the lobby.
Blackjack has early payout option.
Multi-seat option.
English and Spanish speaking dealers.
Blackjack Side Bets, Bet Behind, Perfect Pairs and 21+3.
European Roulette with Race Track & Call Bets.
Baccarat has a full set of Road Maps and side bets.
Live Lottery 24 x 7, games every 4-6 minutes.
Live Keno.
What's Missing
No La Partage on Roulette.
My full review has a lot more information on each of the games and also lists my recommended casinos where you can play.
---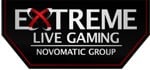 Games
Blackjack.
Roulette.
Baccarat.
Licenses
Extreme Live Gaming
Extreme Live Gaming is the new kid on the block having been founded in 2013. They are part of the Novomatic group of companies which gives them a huge reach of potential clients for a live casino. They offer a unique and player-centric set of games that have some very innovative and unique features which will make them stand out from the crowd.
They offer 3 live casino games with a host of side bets on Blackjack, Baccarat and Roulette (yes you read right!). They offer a very personal style of Live Casino, which will suit players that like to chat with dealers. Their uniqueness comes from the side bets on Roulette and the Golden Ball where one player gets to choose when to introduce the ball on every 20th spin.
The studio is based in West London and they hold a UK gaming licence which is great news for UK players as there is now another Live Casino operator to choose from.
Features
In browser play – no download required.
Hand history.
Multi-Viewing modes.
Dealer and Support chat.
Game statistics.
Audio and Video controls.
Full-screen mode.
Multi-Language interface.
Quick betting times.
Video quality is good with little or no lagging.
Really clear gaming lobby.
Multi-seat option.
English dealers.
Blackjack Side Bets, Bet Behind, Perfect Pairs and 21+3.
European Roulette with Race Track & Call Bets.
Baccarat has a full set of Road Maps and side bets.
Golden Ball Roulette.
Side bets on Roulette – Lucky Lady's Charm and Book Of Ra.
Automatic Roulette.
La Partage with French layout.
What's Missing
You can read more in my Extreme Live Gaming review, which has pictures and a list of live casinos where you can play.
---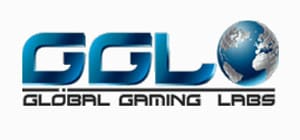 Games
Blackjack.
European Roulette.
American Roulette.
Baccarat.
Casino Hold'em.
Licenses
Global Gaming Labs
Global Gaming Labs has been developing Live Casino software since 2002 and has over 70 active customers using their products. The Live casino product is very good, the interface is nice and simple and they were the first company to offer widescreen HD table views. Blackjack, Blackjack Unlimited, Baccarat, American and European Roulette and Casino Hold'em are all available.
The dealers are very friendly but you have to catch them on the right games to have a good chat.
Features
Live Casino studios based in Costa Rica.
Choice of bet limits for each game.
Can surrender in Blackjack and double after a split.
Very clear Roadmaps in Baccarat.
Dealer chat.
A menu of special bets in Roulette.
Roulette Racetrack.
Bet log – to keep track of your bets.
Rules for each game.
Manually shuffled decks by the dealer or at a shuffling station.
volume controls.
Re-bet facility.
Very clear playing interface.
Control over what options are displayed on playing interface.
Lobby with information on all games and seat availability.
What's Missing
No side bets in Blackjack.
No options to change viewing mode.
You can read more in my Global Gaming Labs review.
---
LuckyStreak Live
LuckyStreak is a new entrant into the world of live casino. They were established in 2014 and are aiming to provide customers with a more customer focused experience.
At the time of writing this review summary (November 2015) they do not have that many customers and as I'm based in the UK my ability to play their software has been limited to the demo mode they gave me access to until they get a UK licence.
They claim to provide a number of services to casinos, both land based and online, but I'm not in a position to test them out so can't really comment. If you want to know more then I'd suggest speaking to them directly.
They have 3 games and their studio is relatively small. This isn't a bad thing and actually, in the early days, it's quite a sensible approach. The games are all fairly standard. The playing interfaces are good, but I have experienced lag in the video stream, so would hope to see that become more reliable as the product matures.
One thing in their favour is that blackjack comes with side bets and there are no additional licensing requirements for casinos to have them unlike some of their peers.
Features
One playing view.
No software download required.
Full game statistics.
Dealer / Player Chat.
Multi-Seat on Blackjack.
Side bets on Blackjack & Baccarat.
UI is fully configurable for what you want to see.
Manual card shuffling.
Baccarat Roadmaps.
Lobby with details of the open games and seats available.
What's Missing
Close up of the roulette wheel needs to improve.
Volume for some dealers needs to improve.
Odds for the blackjack side bets are missing.
Read more in my LuckyStreak Live Review.
---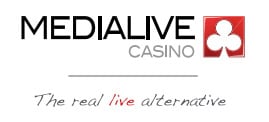 Games
Blackjack.
Roulette.
Baccarat.
Texas Holdem Poker.
Licenses
UK.
Malta.
Italian Certification.
The Isle of Man.
Latvia Certification.
Estonia Certification.
Medialive
Medialive were established in 2005 in Malta as a company creating virtual casino games. Then in 2007 with the interest in Live Casino growing they expanded their product portfolio to include Live Casino software and solutions. This has been an expanding part of their business that continues to grow.
They supplied the live casino solution to Goldbet. The solution has a very modern feel and the software is feature rich for both players and operators alike.
They are licensed to operate out of Malta, Italy, Isle of Man, Estonia and Latvia and this gives them the opportunity to provide Live Casino into markets that other suppliers can't currently reach.
Features
3 Playing views, Classic, 3D and Real view.
No software download required.
Game statistics updated in real time.
Dealer / Player Chat.
Multi-Seat on Blackjack.
Multi Table play (up to 4).
Manual card shuffling.
Baccarat Side bets.
Big Road & Bead Road Roadmaps.
Lobby with details of the current state of all games.
What's Missing
No side bets in Blackjack.
Read more about Medialive in my Medialive Casino Software review.
---
Microgaming
Microgaming created the first online Casino over 15 years ago and since then have developed over 600 games.  Their software is used by over 120 online casinos and over 40 poker rooms, across online, land-based, and mobile platforms and in 24 different languages. They are one of the most well-known brands in the gaming industry, primarily because of the quality of their games and their continued innovation.
They were a founding member of eCOGRA and IGC, and have always been at the forefront of initiatives that set the standards in the gaming industry, notably in the areas of fair gaming, responsible operator conduct and player protection.
Their live dealer casino product offers high definition video streaming with stand alone multi-window games and a multi-language facility.  As you would expect real cards are shuffled and dealt by real live dealers. Microgaming have also recently launched the first branded live dealer casino, "Playboy Live Dealer", which is proving to be very popular.
Across both products, they offer a core of three games and at the normal live casino offer Casino Holdem.
Baccarat & Multi-player Baccarat – which includes the ability to make side bets and play at multiple tables.

Roulette & Multi-player Roulette – they use laser technology to ensure accurate readings and eliminate human error.
BlackJack – with bet behind, so players can bet while they are waiting to join the table.
Casino Holdem – A one to many game, unlimited players can play this.
The live dealer casino software also offers alerts that notify you when a seat becomes available, auto betting, the ability to play multiple tables and also play other games, such as slots within the same game window.
Features
Studios in Canada, the Philippines & Argentina.
Playboy Branded live Casino.
Blackjack with Bet Behind.
Free Seat notifications.
Single and Multiple Player Roulette.
Single and Multiple Player Baccarat with side bets.
One to many Casino Holdem.
Ability to play multiple tables.
What's Missing
A good selection of side bets in Blackjack.
You can find the best Microgaming live casinos in my Microgaming Live casino review.
---

Games
Blackjack.
Unlimited Blackjack.
Roulette.
Auto Roulette.
Licenses
UK.
Malta.
Gibraltar.
Alderney.
Net Entertainment
Net Entertainment is a Scandinavian based supplier of online casino games. Their brand and games have a distinctive look and feel about them and they concentrate very much on the player experience. You'll find that the games have very rich graphics and innovative designs. This is very true of their Live casino product which has a very modern look and feel.
They currently have Live and Auto Roulette, both with La Partage and Live Blackjack in two forms, common draw and 7 Seat.
Features
Bright and modern playing interface.
You can adjust the video quality and sounds.
Dealer and Player chat.
Access to a mini lobby without closing the current game.
On-screen statistics.
Dealers last 10 hands.
Game rules.
Your game history.
One viewing mode.
No download.
Roulette with La Partage.
Last 15 spins and hot and cold numbers displayed.
Ability to create favourite bets.
Ability to see other players chips.
Roulette racetrack.
Multiple camera angles during roulette game play.
What's Missing
Side bets in Blackjack.
Baccarat!.
My Net Entertainment Software review has more details about their Live Casino product and the casinos where you can play, or you can checkout my Live Casino Reviews for fuller details. If I had to recommend one NetEnt Live Casino it would be Redbet Live Casino as they have all the games, dedicated tables and have really quick withdraw times.
---

Games
Blackjack.
Roulette.
Baccarat.
Dragon/Tiger.
Casino Hold'em.
Sic Bo.
Hi-Lo.
3 Card Brag.
Licenses
Playtech
Playtech has been around since 1999 provide leading gaming applications.
Their first live casino was launched in 2003 and since then Playtech has continued to develop and improve the product offering. They offer European and Asian sites and dedicated tables with native speaking dealers for players in the UK, Italian and Spanish speaking nations. Multi-Language support is also available for Mandarin & Russian.
For VIP players they have an exclusive area called "The Ruby Room" where higher place stakes may be played. Playtech offers all the casino classics, like Blackjack, Baccarat and Roulette on the live dealer platform alongside games like Unlimited Blackjack, Double Screen Roulette, Casino Hold'em & Hi-Lo.
Features
European and Asian based live casino studios.
Multi-language interface and dealers.
Standard 7 seat and Unlimited Blackjack.
VIP Tables.
Download and non-download versions.
Multi Game play.
Dealer & Player chat.
Ability to control game sounds, background sounds and dealer voices.
Hide bets from other players.
Show community chips.
Full-Screen Mode.
What's Missing
My Playtech Software review has more information and a list of live casinos where you can play.
---
Visionary iGaming
Visionary iGaming was launched in 2007 by Martin Reiner, the former CEO of Vutec. He set-up the company to focus on building quality and innovative live casino software and back office management tools.
Customers are able to choose from a number of different products and licensing options:
Features
Live Casino in a Box – allows the customer to set up and manage a live remote casino in physical locations using PC terminals.
Live Turnkey Online Casino – allows the customer to launch their own live online casino brand quickly and easily. This live gaming solution is composed of ViG's live online casino games, online multi-currency payment processing, and a comprehensive back-end management system.
Live Casino Game feed – allows the customer to add ViG's live online casino games to their existing gaming infrastructure.
The company's games include Live Roulette, Live Baccarat, Live Blackjack Early Payout™ and Live Classic Blackjack.
The Live Blackjack Early Payout™ game is one of the company's unique selling points, whereby players have the opportunity to cash in their hand before the playing round has been completed.
Full selection of side bets in Blackjack & Baccarat.
The live dealer rooms are based in Costa Rica in a custom built high tech casino studio. The dealer's primary table language is English, followed by Spanish, but customers can choose to have their own branded and dedicated tables with native speaking dealers.
What's Missing
You can read more about which casinos use the ViG software in my Visionary iGaming software review.
---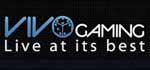 Games
Blackjack.
Roulette.
Baccarat.
Dragon / Tiger.
Caribbean Poker.
Craps.
Sic Bo.
Licenses
Vivo Gaming
Vivo Gaming has developed a wide selection of live casino games and apart from the standard games you'd expect to find anywhere, they also offer Live Caribbean Poker and Live Craps.
The company is 200 strong with offices in Florida, Lithuania, Costa Rica and Israel. They have live casino studios in Central Europe, South America and Asia.
Their products can be customised to suit clients needs, in fact, there is not much they are not able to provide, so if you're considering a live casino supplier it's worth having a chat with these guys.
You can view the current games through a demo interface that has you playing on their real tables alongside real money players but with fun money.  I'd recommend trying this before you speak to them.
Although the bulk of their current market is Asian & South American focused they are positioning themselves for Europe, they already have a studio in place and hope to pick up more European customers, especially when they have got their UK gaming Licence.
Features
Widest selection of games.
Multi-View Lobby.
Ability to control volume (Video & UI).
Leave last winning bet option.
Multiple stake ranges per table.
Card Squeeze on Baccarat.
Very clear roadmaps.
Dealer & Player Chat.
Full game stats.
Multi Window play.
What's Missing
No game rules displayed.
No side bets on Blackjack.
If you're interested in reading more then checkout my Vivo Gaming Live Casino review.
---

Games
Blackjack.
Roulette.
Baccarat.
Licenses
Wirex
Wirex is an Italian software development company that was founded in 2002. In partnership with Portomaso Gaming, they have developed a live casino solution.
They are able to offer customers live streaming from Malta's largest land-based casino, the Portomaso Casino and the Oracle Casino and have recently introduced a live studio where live 7 seat blackjack can be streamed for customers.
Features
Blackjack streamed from a studio and Land based casinos.
Roulette streamed from a studio and land Based casinos.
Baccarat streamed from Land-based casinos.
Auto Roulette.
No dealer chat.
What's Missing
No side bets in Blackjack.
No Baccarat Roadmaps.
My Wirex review gives more details about the games and where you can play.
---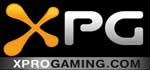 Games
Blackjack.
Roulette.
Baccarat.
Baccarat Super 6.
Dragon Tiger.
Texas Holdem.
Caribbean Poker.
Sic Bo.
Licenses
XproGaming
Xprogaming has been developing live casino games since 2005. They are based in Slovakia and stream their live casino games from studios in Moldova and Bulgaria.
They have a large selection of Live casino games which include Roulette, Baccarat, Blackjack, Dragon Tiger, Sic Bo, Caribbean Poker and Texas Hold'em (Casino Hold'em).
They are continuing to expand into new markets with the bulk of their player base being in Asia. However, they are used in over 45 European based casinos and are continuing to grow this market space.
Three of their live casino games are available on Android mobile devices.
Features
Studios in Bulgaria & Moldova.
Dealer tipping.
Volume and video controls.
Play multiple tables.
Hand history.
Dealer chat.
Confirm each bet.
Baccarat Side Bets.
Bet Behind on Blackjack.
What's Missing
No rules displayed.
Baccarat Roadmaps.
Read my in-depth review of XproGaming where you can see lots of information about the company and the games they provide.
---