Live Casinos Compared
Hi, I'm Neil, an ordinary guy with a passion for table games. I've been playing at land based and online casinos for over 25 years. Since early 2011 I started playing Live Casino online and haven't looked back.
I've played at loads them and have had some really mixed experiences along the way. But I love playing online now as much as I do in a real casino.
Live Casino has really taken off in the past couple of years. New software providers are coming along and there are some really great new games and playing experiences being developed. I really enjoy trying them all out so I can then write about them in this blog. Hopefully, you'll find the content useful.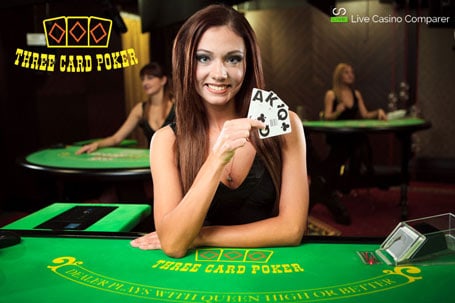 My Favourite Live Casinos
I've played at loads of live casinos and there are a few that I keep going back to time and time again.
I really like them as they have a great selection of games, a variety of playing experiences and I get paid quickly when I win.
If you want to find out more then click on the link.
Reviewing online live casinos
When I'm not researching online I'm playing in land based casinos in London and once a year I get to visit Las Vegas.
It's hardly surprising that with experience comes opinions. I like to say how it is, provide the facts and leave the rest up to you.
The information on this site is factual and as unbiased as I can be.
Take some time and browse through all the information. My reviews are a good starting place.
Live Casino Games – The Best Places to Play!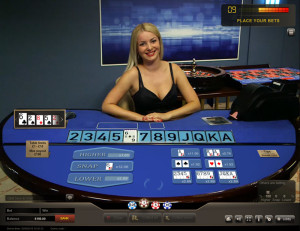 Live Hi-Lo
Probably the easiest live casino game to get to grips with. Very popular in land based casinos. Read how and where to play.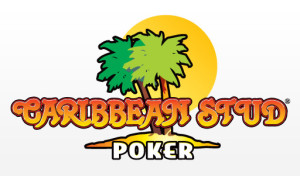 Live Caribbean Poker
Live Caribbean Poker is gaining in popularity.
Now 3 live casino Software suppliers are providing this game and for the first time, it has entered mainstream European live casinos.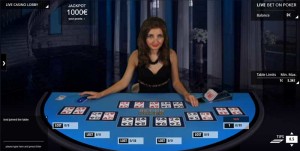 Bet on Poker
Another version of Texas Hold'em style poker to make it to the live casino studio.
Not the same as Casino Hold'em. On this game, you can play and bet on as many hands as you like at different times during the game round.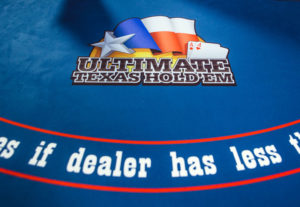 Live Ultimate Texas Holdem
Arguably the best version of single hand Texas Hold'em style poker.
I've got to say I love this game. The ability to increase your bet as you see the cards dealt is pure genius.
I love the fact that you can take a gamble & bet 4 times your initial stake. The Trips bet pays out even if the dealer beats you!.
How can Live Casino Comparer help me?
I really want you to be able to find the answers to your questions easily and quickly so I've arranged the content on the site into relevant sections. Once into the guts of the site, you'll come across multiple ways to search for what you're after.
The panels below describe what you'll find to help you get there more quickly. I can recommend the Lists of Live Casinos, which give a good overall summary of what you'll find at each of the live casinos and you can drill down from there.
How this site began
Have you ever had one of those days when you've been looking for something on the web and haven't been able to find it? Well, this site is the result of one of those days.
I was looking for detailed information on the games you can play at live casinos. I wanted to find a casino that had live blackjack with side bets and used 8 decks.
After trawling through umpteen sites and registering at numerous online casinos I eventually found what I was looking for.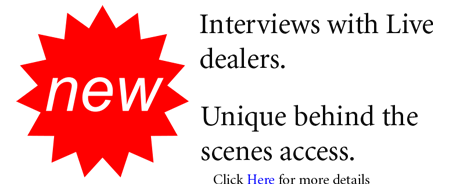 To cut a long story short, a few months later I started Live Casino Comparer to record all that information.
This site continues to grow as I investigate and play at live casinos in my spare time.
Hopefully, you'll find all the information I've collected relevant to your search and it answers any questions you have about what makes a good casino and where it's safe to play.
Trustworthy Live Casinos
I've only listed live casinos that I've played at and consider to be reputable.  What do I mean by reputable? – well, they have to be safe and secure, fully licensed & audited and known in the industry to be trustworthy. Above all, they must be able to demonstrate that they treat players with integrity and honesty.
Unfortunately, there are online casinos that don't have players best interests at heart. You only have to read some of the player forums to see the ones that don't or won't pay if you win. I keep myself up to date with the latest news and therefore ensure that I don't list those casinos on this site.
Reviews Explained
The casinos that I've rated low are still good places to play, they perhaps don't have the range of games or all of the options you may be looking for. That's why you should use the list to compare casinos against each other and read my reviews of live casinos for more detailed information.
I hope you find the information contained on the site useful and you find the right live casino to play at. I'm interested in any feedback you may have, so please contact me if you'd like to see any additional information added to the site, or notice any errors or omissions that should be corrected.
Playing Online should be fun!
Gambling online should be fun. This website has been put together to remove some of the stress of finding the best online Live Casinos to play at.
I'm hoping that you found this site because you were looking for advice and recommendations on where it's safe to play.
Gambling does have its darker side, so if you're new to playing online or indeed feeling that you are not in control of your gambling, I would encourage you to visit the Gambleaware website.
This is an independent information and support resource for gamblers and their families.