Live Wheel of Fortunes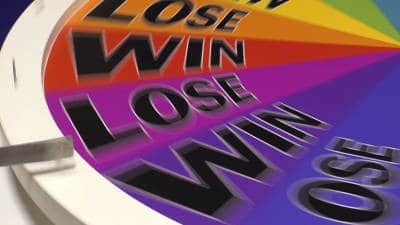 Wheel of Fortunes or "Money Wheels" are popular in US and UK land based Casinos.
However most people of a certain generation (80's – 00's) will know them from the popular US & UK TV show "Wheel of Fortune", where contestants would spin the wheel to win prizes.
Online Live Wheel of Fortunes are being developed by a number of Live Casino software providers.
They are seen very much as a cross over product, often providing new players with their first experience of gambling live online.
What's really interesting is the level of sophistication being put into these games, to provide an all round entertainment experience.
I can't really trace who was the first to deploy a live casino wheel, but in terms of this site, the BetGames Wheel of Fortune was the first I came across.
About 2 years later Evolution Gaming launched their first wheel of fortune, Dream Catcher. That's now been followed up with Monopoly Live Dream Catcher, which has an RNG bonus round incorporated into the game.
Playtech joined the party shortly after Evolution, with their version, Spin a Win.
If you like Wheel of Fortune type games there is plenty on offer, all with slightly different variations and betting opportunities.
Are all Wheel of Fortunes the same?
The wheels themselves come in different sizes and have varying amounts of segments depending on their use.
What's common between them all is the wheel is mounted vertically and is spun in a clockwise or anti clockwise direction.
Usually a leather strop runs over the segment separators and slows the wheel down until it eventually stops on a winning segment.
Wheel Types
There is no set number of segments on a wheel.
Dream Catcher has 54 Segments while the Betgames Wheel has 19 and Spin A win has 53.
The segments can be numbers, colours or both. These are the most popular.
I have seen others with pictures of prizes or even animals, as was the case at a local fair. Although I don't think you actually won an animal!
Casinos with Wheel of Fortunes
What sort of betting can you do?
Typically you can bet on a number or colour or odds and evens.
Payouts for the different bet types are calculated on the makeup on the wheel, so I can't really give you an accurate idea.
However if there is an even distribution of say colours, then that might pay even money. A bit like Roulette would pay.
BetGames Wheel of Fortune
Betgames Wheel of Fortune has 19 segments, numbered 1-18, with an additional prize Symbol. The wheel is also divided into 3 colour segments Black, Grey and Red.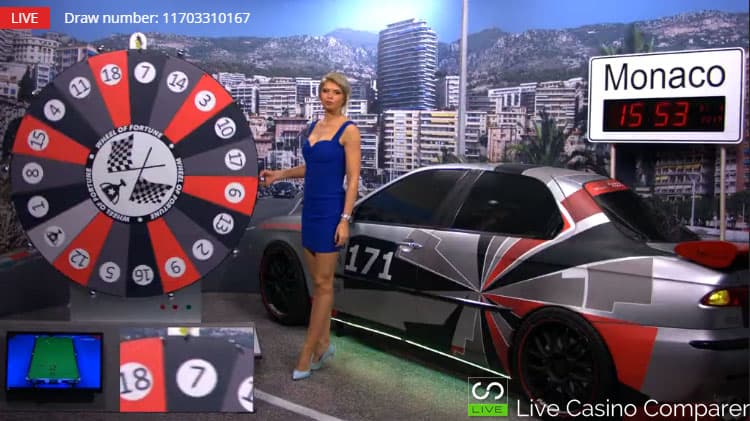 Bets can be made on number, colours and odds and evens.
Game round run every 5 mins and the game is presented in a very TV type way.
There is not glitz or glamour, it's very factual and robotic, so don't expect any feedback or interaction with the presenters.
You can play at Dublinbet.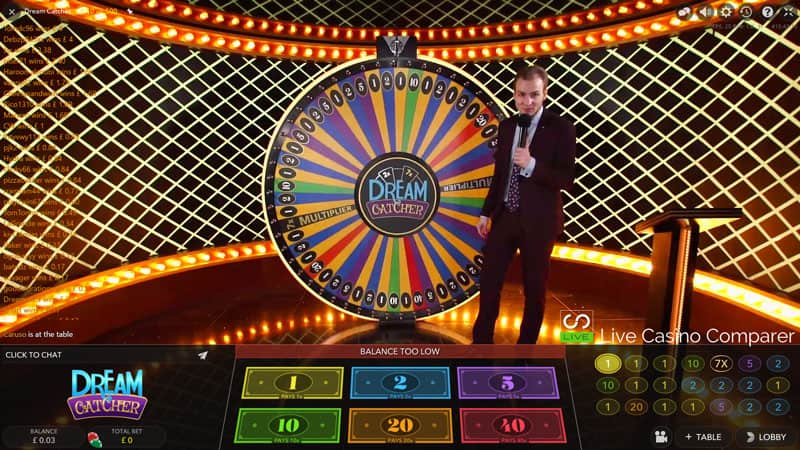 The wheel has 54 segments, 6 numbers are used that are dispersed around the wheel, with every number represented a different number of times.
Two additional segments have Multiplier figures, which if landed on are applied to the next win.
This makes this wheel unique.
You just bet on which number the you think the strop will stop at.
Unlike the Betgames Wheel, this game is fully interactive with players, who are encouraged to chat and speak with the presenter.
The presenter is a showman and is there to entertain, so if you want a fully immersive experience then try playing at one of the Evolution Live Casinos.
If you want one to try then Mr Green is a good place to play.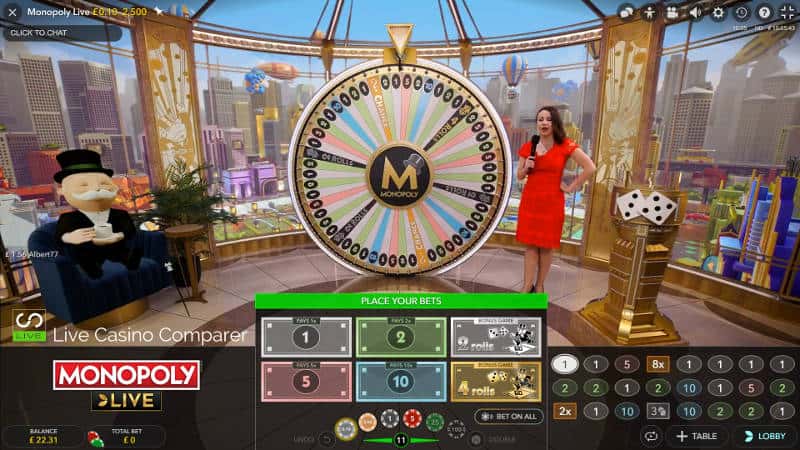 This wheel has additional segments, that when landed on take the game into an RNG Bonus Round. Players must have bet on the 2 Roll or 4 Rolls positions to qualify for the bonus round.
The Bonus round is where the real potential for the game lies, with 2000x payouts possible.
The base game also includes "Chance" segments, which when landed on can pay out a cash prize or give a multiplier up to 10x for the next spin.
The main number segments on the wheel pay less that the original Dream Catcher. If you're not playing for the bonus round you'd be better off playing Dream Catcher instead.
Warning – This game is addictive, you'll find yourself chasing the Bonus Round.
My advice is to play at somewhere like NOBonus Casino where you get cashback on your losses.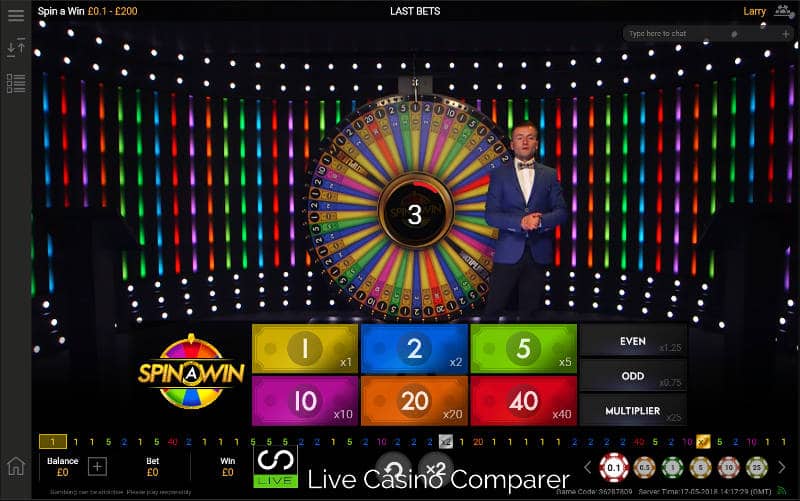 Spin A Win has 51 number segments and two multipliers, a 2x and 7x.
You can bet on the 6 numbers, each has a different payout which is relevant to the number of times the number appears on the wheel.
The highest payout is for number 40, which appears once and will bag you a 40:1 payout. Number 20, appears twice and pays 20:1, while number 10 is on the wheel 3 times and pays 10:1.
Number 5 has 7 slots, with each one giving a payout of 7:1. Double your money on number 2, with 15 occurrences at 2:1.
The Even money payout is left to number 1 which appears 23 times, no wonder it's the most common number to be hit.
What sets Spin A Win apart is an additional side bet. The side bet can be play alongside the main hand and also on its own.
In the RTP's opinion this offers a better return, with a bet on Odd giving a return of 0.75:1 on the 30 numbers it covers. It has an RTP of 97.22%.
An Even number bet gives 1.25:1, but only 21 even numbers cover the board. Alternatively bet on a multiplier coming in for a 25:1 payout.
In my experience the multiplier tends to come in every 50 spins or so!
The game is Live, and the wheel is manually spun with gravity and a rather strange looking strop slowing down the wheel until a winning number is chosen.