Evolution Aviator Casino Roulette
Evolution Aviator Casino Roulette is a Dual Play Roulette table that's been installed in the Aviator Casino in Tbilisi, Georgia.
The Casino was opened in May 2018 and sits in a converted Soviet era printing house. It shares the building with the Stamba Hotel and is one of Tbilisi's most important landmarks.
The table itself is something new from Evolution. It's the first to use TCS John Huxleys latest Blaze table technology.
The main gaming table is under lit by an LED light box. When the spin has complete the winning table segments are lit up, so everyone at the table and online can see the result.
Game Specification for Evolution Aviator Casino Roulette
The game is European Roulette and as you'd expect from Evolution the playing interface is very comprehensive.
Basic game speeds when there are no real players at the table come in at about 70 seconds.
Betting time is open while the ball is in the wheel. It's closed when there's about 6 revolutions left. This maximises the betting time for both types of players and keeps the game moving along nicely.
Only one dealer is used at the table, when it's busy game rounds can take substantially longer due to the payouts made to the players at the table.
Best Aviator Roulette Casinos
A rather limited selection of casinos offer Evolution Aviator Roulette. Fortunately Mr Green is one of the best.
Mr Green Aviator Roulette

www.begambleaware.org
"Evolution's Dual Play solution is already installed in many of the world's leading land-based casinos. In our view it is the best convergence solution in the market and was therefore the obvious choice for our unique venue."
Tom Hutchinson, Online Director of Casino at Adjarabet (Aviator LLC)
Game Play Images
The game play interface is the standard from Evolution, so has all the features you'd expect.
Bets can be place via the betting grid, racetrack, Statistics while Favorite bets can be saved for use later on.
Audio and video adjustments can be made to suit your playing preferences.
The Blaze roulette functionality is strange to see in the land based environment. While I'm not adverse, it did catch me by surprise the first time I saw it.
I think it's a really useful addition, for both the land based and online players. Being able to see visually the winning bets is always better than trying to work it out for yourself!
TCS Huxley Blaze Roulette Table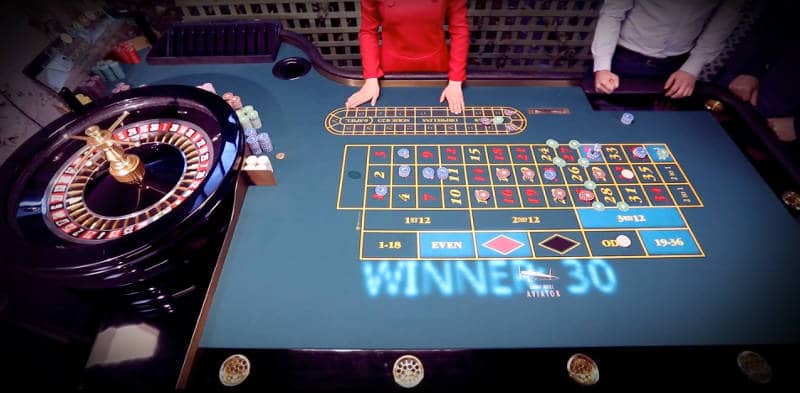 Overhead View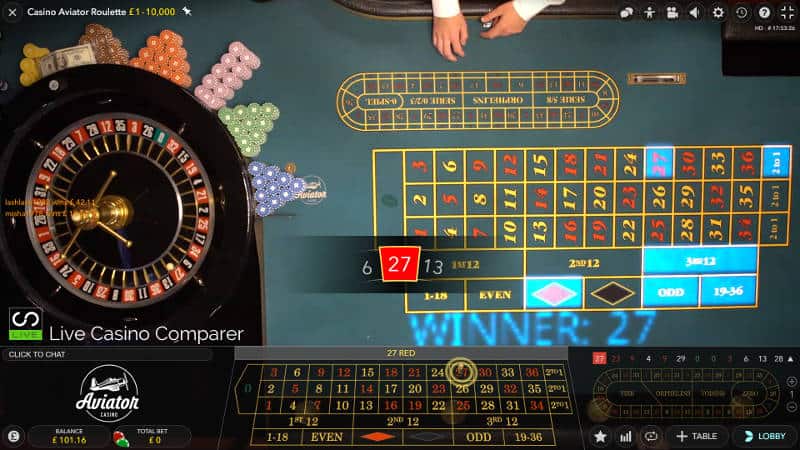 Wheel Close Up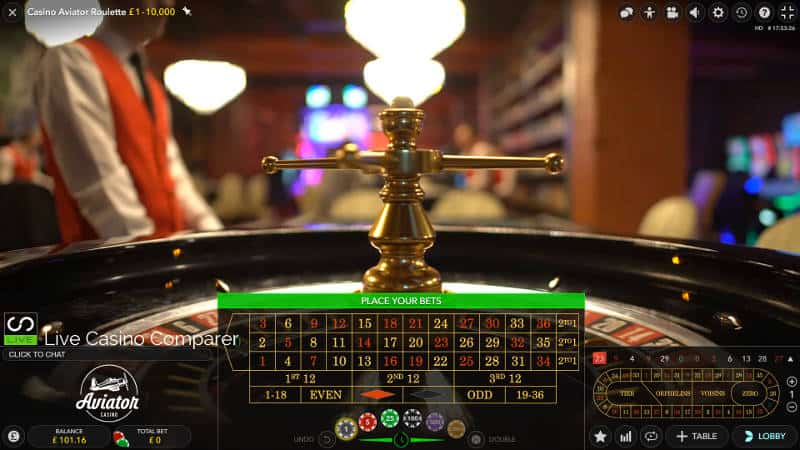 Mixed Playing Interface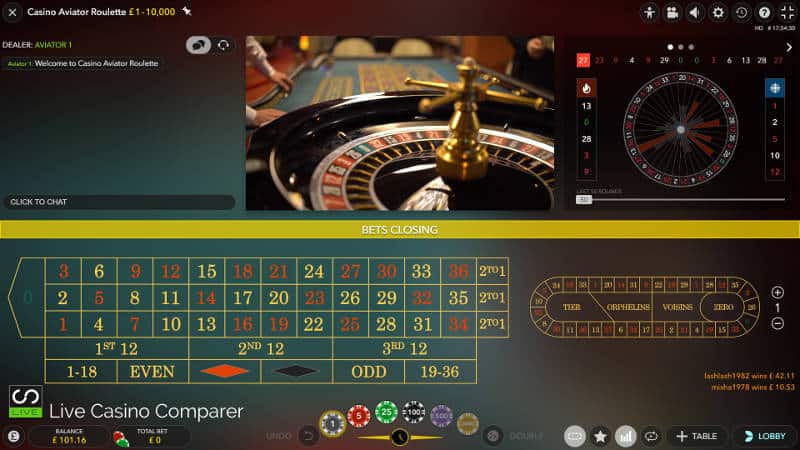 Mobile, Desktop & Tablet
As you'd expect the table can be played on Desktop, Mobile and Tablet device types.
The table is available 24 hrs a day.
Where you can play
At the moment Evolution Aviator Casino Roulette has limited exposure.
Of the casinos I recommend Mr Green and William Hill currently has it open, but I'm sure that will change over the next few months.
"The premium bespoke nature of our Dual Play installations means that Casino Aviator will enjoy the greatest flexibility in delivering a unique live gaming experience of exceptional quality to the widest online audience."
James Stern, Evolution's Director of Business Development & Land-based Sales