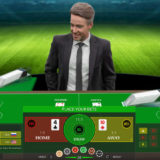 Evolution Live Football Studio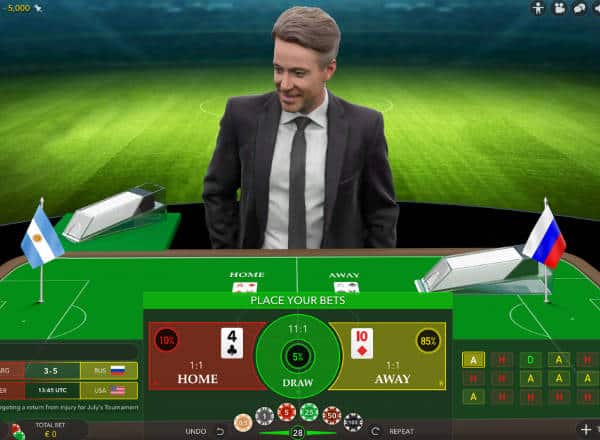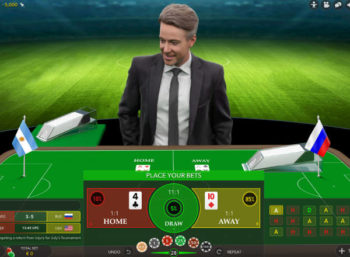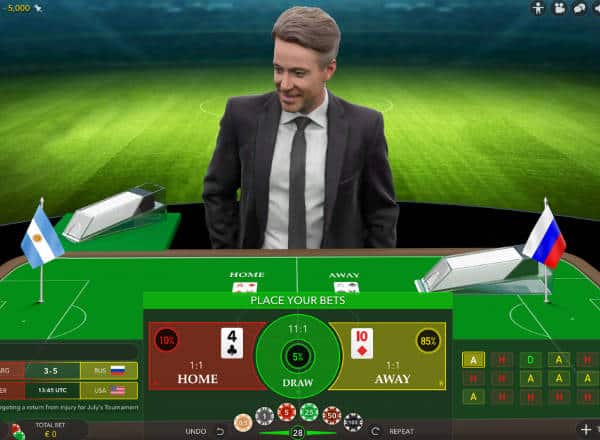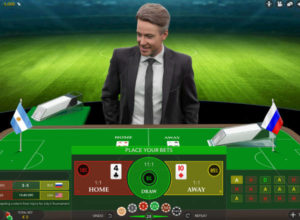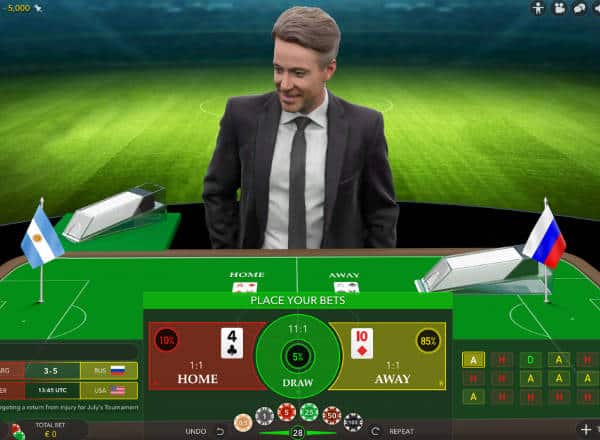 Posted May 15, 2018 by
Neil Walker
Evolution Live Football Studio has been developed specifically by Evolution Gaming for the World Cup in June 2018, .
How is Evolution Live Football Studio played?
It's very similar to Dragon Tiger in terms of it's game play, Evolution Live Football Studio is played on a Football pitch shaped table.
One Card is dealt to the Away team and one card to the Home Team. The highest card wins.
Draws or Ties are paid at 11:1 , while a win is paid at Even Money.
The game is going to be hosted by a Sports loving Commentator who will keep players up to date with what's going on in featured games in sports commentary style.
Will the World Cup Games be streamed as well
No, you won't be able to watch the games while playing at the table. Unless of course you have a TV next to you.
The Commentator/presenter will have a monitor that he/she will watch.
The idea is they engage players in chat about the wold Cup and the specfic games and react to big moments as they happen in games.
The'll have one eye on a monitor so they can react to big in game moments and prompt lively chat.
Where is the Table?
The table is in it's own studio area and will be in front a video-animated blue screen backdrop, that will be used to enhance the on table game play.
The playing interface will contain details of current matches being played and also a hand history showing the previous results.
Can I play on my Phone?
Evolution Live Football studio will be available on Desktop, Mobile and Tablet.
Will all Evolution Live Casinos have the game?
It's going to be an optional extra for Evolution's customers, with those really into football possibly having their own branded and dedicated table.
The announcement of the game went out to all Evolution licensees at the beginning of May.
When can we play it?
Evolution Live Football Studio will be live for the 1st game on the 14th June 2018.