Betting Shops with Live Casinos
There is loads of high street betting shops in the UK. In fact you can walk down any high street and see at least 6 different betting shops.
With competition as fierce as this it didn't take these companies long to establish themselves online and start offering other gambling products.
I'd say that the market is now quite mature. All of the major brands having online casinos and online live casinos.
If you've not had much experience playing online choosing a casino where you already know the brand is a good place to start, especially if they have a land based presence.
It sort of re-assures you that they are not going to disappear overnight, like some of the more "virtual" online casinos could do.
Being comfortable with a brand is not the only thing needed before you choose to deposit your hard earned cash. You need to do your research, like I have.
The brands below are both familiar to me and also check out as being good places to play.
I aim to review and recommend the best Live Casinos on this site. Rest assured, the ones listed below are good places to play.
Betting Shops that have online Live Casinos
The brands below should be familiar as they are ever present in the UK high street.
They are betting shops that have chosen to expand their brands online and supplement them with Online Casinos.
William Hill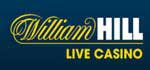 With over 2,400 betting shops William Hill is a well known and established brand. Online they offer Sports Betting, Casino, Bingo, Poker, Financial and Virtual Gaming.
Their Live Casino is one of the better ones in the market place.  They offer really good stake ranges and a choice of two live casinos from Evolution and Playtech.
Roulette, Blackjack, Baccarat and Casino Hold'em are available at both. You can play a range of Poker games at the Evolution live casino. 3 Card Brag, Hi Low and Spin A Win can be played at the Playtech one.
In my opinion Evolution is the better of the two casinos, as there is dedicated tables which enables William Hill to offer in game promotions.
My William Live Casino review has more details or if you just want to get playing then click here.
Betfair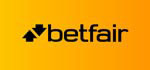 Betfair is no ordinary bookmaker as they are constantly pushing the bounds of what is possible with betting.
They started as a betting exchange in 2001 where customers were able to bet against each other, with Betfair taking commission on the bets.
In play betting was then developed and then the ability to cash out in play.
Betfair has continued to innovate and they've taken this online with a comprehensive set of online casino products. Their Live Casino is based on Playtech's live casino software and they offer Roulette, Baccarat, Blackjack, Casino Hold'em, 3 Card Brag, Hi Lo, Spin A Win & Sic Bo.
They have a number of dedicated tables and there is a good range of stakes to choose from. I've played at the live casino, somewhat unsuccessfully I have to say 🙁 .
My Betfair Live Casino Review gives full details of the casino and what I thought of playing there.
Paddy Power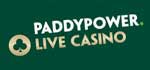 Paddy Power is another well known high street bookmaker that advertises heavily in the media.
They have upset quite a few people with some tasteless advertising campaigns over the past few years that hasn't won them any fans.
On the flip side though some of them are really funny. It's a fine line that they tread.
Anyway they are another bookmaker that has expanded into the online space. Their live casino is also from Playtech and you can enjoy Roulette, Blackjack, Baccarat, Spin A Win, Sic Bo, 3 Card Brag, Hi-lo and Casino Hold'em.
They only provide the European dealing room and if I had the choice I'd prefer to play at Betfair. My Paddy Power Live Casino review gives the low down if you want to read more.
Click here to be taken directly to the live casino.
Betfred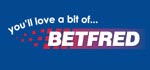 There is a Betfred betting shop just across the road from me and one of my friends lives above one!
There are over 1300 Betfred "Entertainment" establishments around the UK. They were founded in 1967 and continues to grow to this day purchasing Tote in 2011.
Betfred have a full range of online gaming products. Their online Casino is based on Playtech software as is their live casino and they offer Roulette, Blackjack, Baccarat and Casino Hold'em in a download or instant play format.
Betfred are known as the Bonus King so its worth seeing what offers they have at the Betfred Live Casino before deciding whether to play.
William Hill because they have Evolution Software with dedicated tables and Betfair because they offer both European and Asian dealing rooms.
The stake ranges at both are good, suiting both low and high rollers.
The benefit of using one of these brands is they they pay out more quickly that a regular online casino as they have a huge infrastructure in place to manage their online Sportbook.
Betfair is probably the best Sportbook as you get the option of loads of in play bets and the ability to cash out early!