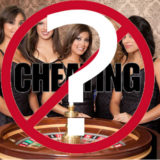 Is Live Roulette Fixed?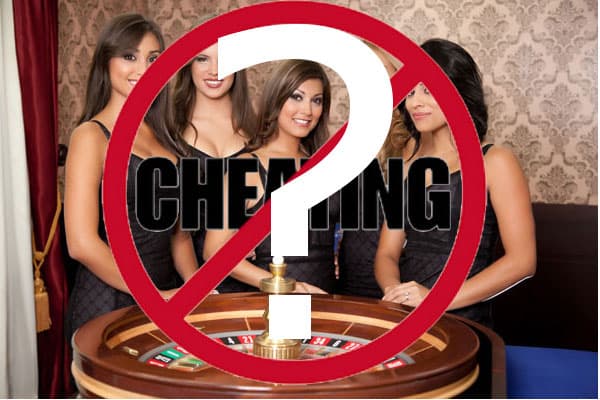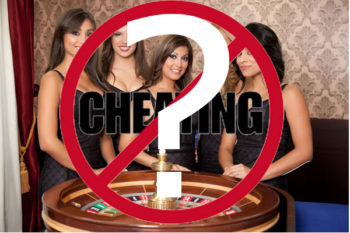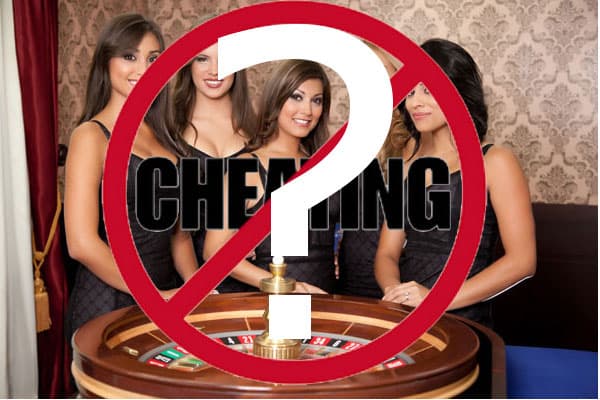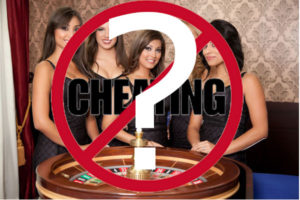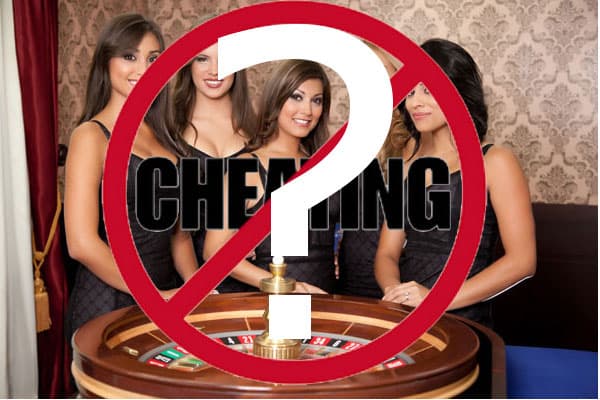 Posted November 20, 2017 by
Neil Walker
Is Live Roulette Fixed?
Are players being cheated when playing live roulette online? Is Live Roulette Fixed in favour of the casinos and live casino providers? Are players being conned out of their bankrolls?
I'd like to say an unequivocal Yes or No.
But I can't because I don't own or run the tables or businesses that host Live Dealer Roulette.
I've done my research, visited the suppliers and studios and interviewed staff within the companies.
Personally, I don't believe roulette or any live casino game is fixed.
But there's claims being posted online that claim Live Roulette is fixed.
So I thought it would be a useful exercise to review the evidence and arguments for both sides. Both are compelling in their own ways.
Where's the Evidence of Cheating?
Evidence of alleged roulette cheating isn't difficult to find on the Internet.
YouTube has video recordings of strange happenings on Roulette wheels and some of the player forums has topics covering the subject.
Individually the evidence is hardly damming, but it's worth taking a look to see the sort of things being posted and said.
Video Evidence on YouTube
This shows that a false ball that can be manipulated by an electric device held close to it.
It's suggested that casinos are using this device to cheat players.  It should be noted that no-one has ever come forward with evidence to show these devices are being used in Live Casino Studios.
These two videos show the ball bouncing around the wheel in a manner the posters think is strange.
Who's posting these Videos?
Some are posted by disgruntled players that have lost.
Some are posted by people who have something to sell or promote. They're trying to get lots of views on their video channel.
And then there's evidence in player forums like Casinomeister, where cheating is discussed, video are posted and opinions voiced.
And all sorts of Theory's!
The latest theory I read was from a player that was trying to record evidence of him being cheated.
Unfortunately every time he recorded he won, when he switched off his camera he lost.
He somehow felt that the software knew what he was doing and behaved accordingly to cover up that it was cheating him!
Let's examine a few reasons why there might not be any cheating
A live roulette table is played by 100's if not 1000's of players at the same time and all from different online casinos. It's inconceivable that every number wouldn't be covered and also the distribution of bets across the table wouldn't be fairly even.
The claim the ball is being directed into numbers a player hasn't bet on just doesn't hold water, especially when all numbers are being covered by the 100's of players. Why pick on one individual placing a few £/€ bets. It doesn't make sense, what will the casino gain?
Statistics Don't Lie
You can actually see up to the last 500 spins on most tables. If you look at the distribution of results you'll see they tend to balance out. If you reduce the history to say 50 results you get a more distorted view, which again is quite normal in random games.
When people complain of losing they talk in streaks of 20 or so spins. I would argue they are probably betting too much to suffer the losses during those 20 spins. Of course they are going to lose. They just run out of money.
End to End processes are segregated
The games are not run by the casinos; they use third party suppliers to provide the games who are licensed and audited. They have to provide the games in accordance with strict guidelines set out by the licensing agencies.
The live casino provider does not handle any cash or financial transactions. The betting process is integrated with the casinos own financial systems. When you place a bet it's taken from your casino account. If you lose, the money goes to the casino; if you win the casino pays you.
The casino has no access to the games or software that delivers the live games, so they have no way to manipulate the outcome.
Games and Dealers are Monitored and Audited
Game integrity

is one of the benchmarks by which the suppliers measure themselves. They put a lot of effort into monitoring the games and dealers to ensure there is no deviation from standard operating parameters. Both are monitored by people and software. If thresholds are breached, alarms are raised and someone investigates.
In some live casino studios monitoring is more manual. The dealers have instructions to alert the pit boss if results have become seemingly repeatable. For example if they have spun in the same number consecutively or hit the same section of the wheel on a greater frequency than is normal. If they don't report it they risk losing their jobs.
Already an Edge Built in
There is already an edge built into the game that guarantees that the house always wins. There's no need to cheat.
The Casino and software provider have multi million pound business to protect. Why would they risk their businesses and the jobs of hundreds of people for the sake of a few extra extra pounds per spin?
No Concrete Evidence Produced
Many people would need to be involved to perform any cheating. It would be inconceivable to think that no-one in that chain would be able to keep quiet.  We've never seen or heard any concrete evidence from anyone since

live online Roulette

was introduced.
What do I think?
I don't believe the Live Casino providers are cheating players.
I can't deny the "evidence" that has been posted looks strange.
I'm a practical & sensible person and could probably explain away a lot of the "evidence" as just bad luck.
I've played golf, table tennis and other ball sports for years. I've seen and understand the effects spin can have on the behaviour of a ball. A lot of what I've seen in the videos reminds me of that.
I'm not sure that anything exists that describes what sensible ball and wheel behaviour looks like. When you have two independent devices that act independently from each other you're going to see unpredictable results!
I've studied all sorts of videos and play roulette myself. If one thing is consistent is Ball behavior is not consistant. You see it behave strangely everywhere!
Look at this video of a player winning big on roulette. Doesn't the ball behaviour look consistent with the ball behaviour in the Cheating videos? I think it does!
I've done as much as any outsider could do to satisfy themselves that these places aren't crooked.
I've visited live casino studios, seen the games up close and even been to the training academy's.
These are professional organisations. The people are proud of the jobs they do and the quality of the casino products they produce.
No legitimate casino would use their service if money was being skimmed from them or their players.
There hasn't been any hard physical evidence produced that shows cheating.
We have seen a dealer do something strange in a video, but there were as many issues with this as there was accusations of cheating.
Does anyone really think that if there was whole scale cheating going on to the level some people suggest that it could ever be kept secret? No Chance.
The Bottom Line
I have no reason to believe that Live Roulette is fixed, or Live casino providers are cheating players or the casinos that use their services.
But that doesn't mean you should just play anywhere.
If you stick to some basic guiding principles you will minimise the risk of playing anywhere that is likely to cheat you.
Only use casinos that use a

Live casino provider

that is licensed. By that I mean by the

UK Gambling Commission

,

Malta Gaming Authority

or one of the European gaming agencies.
Only use casinos and software providers that are recommended by reputable sources. Specialist

live casino review sites

like LiveCasinoComparer give independent advice and recommendations.
If you keep losing, Stop Playing. Remember the RTP for European Live Roulette is 97.3%. That figure is met over millions of spins. It doesn't mean that if you play with £100 you'll only lose £2.70. It doesn't work like that and you won't. You may win a bit or lose it all, that's the nature of gambling.
Recommendations
If you've got this far and believe as I do that Live Roulette is a game of chance, you can win and lose then you'll want to know where it's safe to play.
I have my favourites, Leo Vegas, Royal Panda and Genting are three.