Microgaming Live Casino Software

Microgaming is one of the world's leading casino games developers and have been in business since 1994 when they launched the first online casino. They are based in the Isle of Man and have over 700 games in their portfolio, that can be delivered in download format or straight to a players browser.
The live casino was launched in 2006 and their live games were formally approved by eCOGRA's Seals Compliance Committee in 2008.
The live casino has 4 games, Live Blackjack, Live Roulette, Live Baccarat, Live Casino Hold'em & Sic Bo. The games are streamed from the Microgaming live casino studios in Canada, the Philippines and Argentina.
The casinos have a choice of where they take the stream from, which depends on their taste, client base and the licensing jurisdictions that they operate in.
Microgaming Live Casino Features
The Live Casino Software product contains the following features which make it popular with players and casinos alike.
All play is recorded and can be retrieved from archive and played back by both the player and casino.
Games are browser-based, there is no need to download software to play them. However, some casinos only offer the download client for Microgaming games and therefore you may only be able to access the Live Casino through a link in the download client.
The client software has a Multi Language facility.
Casinos can have private tables set up or their own live dealer studio created. So far I've not seen anyone do this.!
Casinos can choose which games they take, I've not seen anyone take less than the standard 3 games.
There is a seat alert facility, so you can be notified when a seat becomes available at a blackjack table if you're waiting.
Table capacity is monitored by Microgaming and new tables are added if they become full. To be honest I've not seen much evidence of this when playing Blackjack. The tables get full very quickly and you do have to wait sometimes, hence the need for the alerting facility.
A fully branded Playboy live casino is an option that casinos can choose.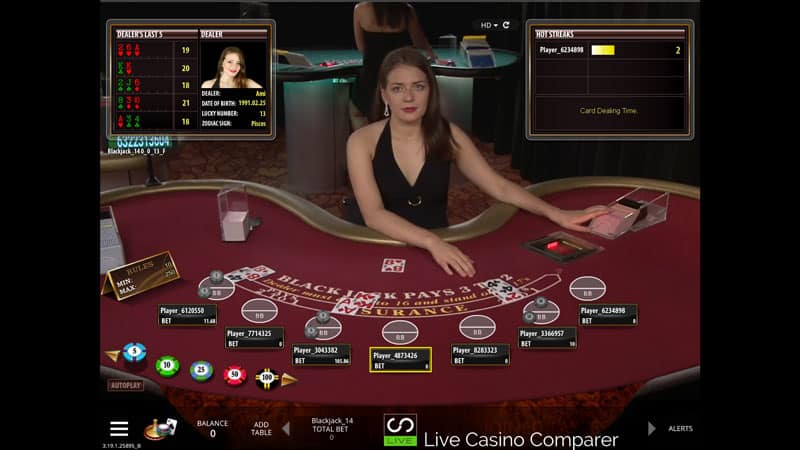 7 Seat Blackjack
8 decks are used
Manual shuffle
Burn cards at the beginning of each shoe
Dealer takes one card
Double on 9/10/11 only
Split Pairs and Aces, you can take a card on split aces
Dealer stands on Soft 17
Bet Behind and Insurance side bets
You can play multiple tables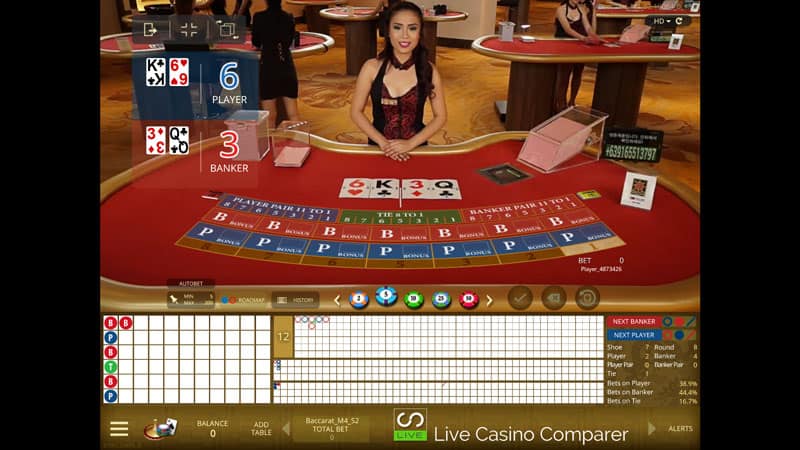 Both single and multi player tables are available.
Winner Banker bets pay 5% Commission.
8 decks are used and are manually shuffled and dealt.
Only one hand for player and banker is dealt whatever table is chosen.
Banker and Player Pairs Bets.
Tie Bet.
Banker and Player Bonus Bet.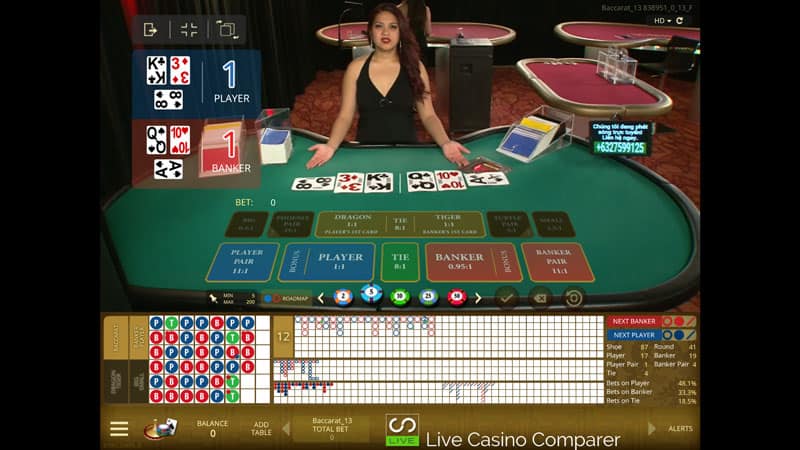 Played with 8 Decks that are manually shuffled.
Winning Banker bets pay 5% commission.
Banker and Player Bonus Bet.
Big / Small Bet.
Dragon / Tiger Bet.
Dragon / Tiger Tie Bet.
Turtle Pair Bet.
Phoenix Pair Bet.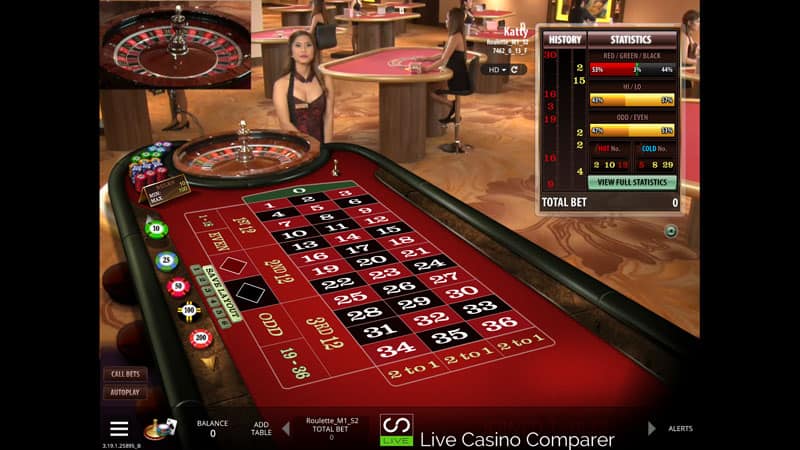 It's European roulette, with French bets.
Single and multiple player tables.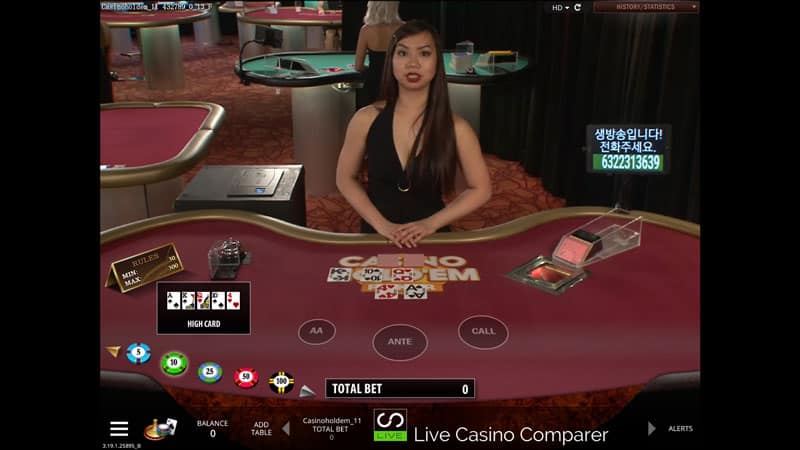 Played with a single deck.
Multiple players play the same hand.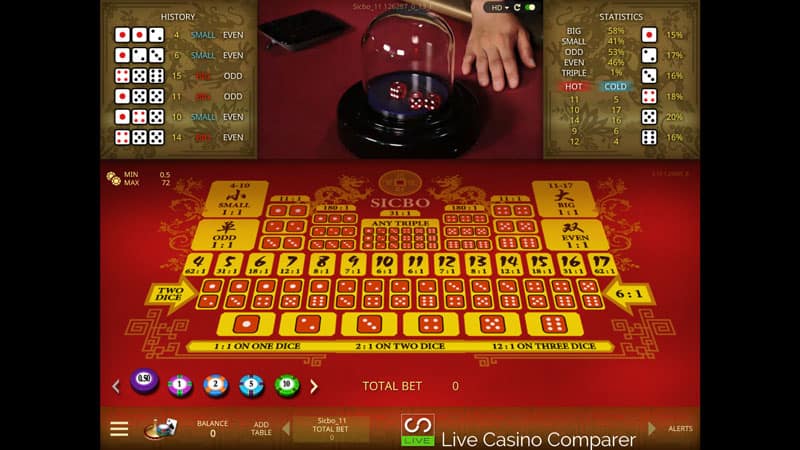 Played with 3 Dice.
Bet on Dice combinations and the total value of the dice.
You can place a duel bet on any of the bets on the table. All bets are resolved separately.
If the outcome of the roll of the dice is a Triple you do not win on Small, Big, Odd or Even bets.
Game round history and statistics.
Playboy Live Casino
The Playboy Live Casino was launched by Microgaming on 2013 and is the first fully branded live casino. It has all the same games as the normal live casino, but it's Playboy-branded and the dealers are dressed in the iconic Playboy uniforms.
Summary
Microgaming have a good product but they need to keep innovating to keep up with Evolution Gaming who have a wider selection of games that include 3 Card Poker and Caribbean Stud Poker.
In fact, during 2016 they signed a strategic deal with Evolution to replace their European-based installations with Evolution ones so they could concentrate more on the Asian and South American live casino markets.
It's also good business as it gives their prospective clients a choice of which Live Casino to take. This can only be a good thing and will improve their ability to compete against the other solution providers.