Live Casino Games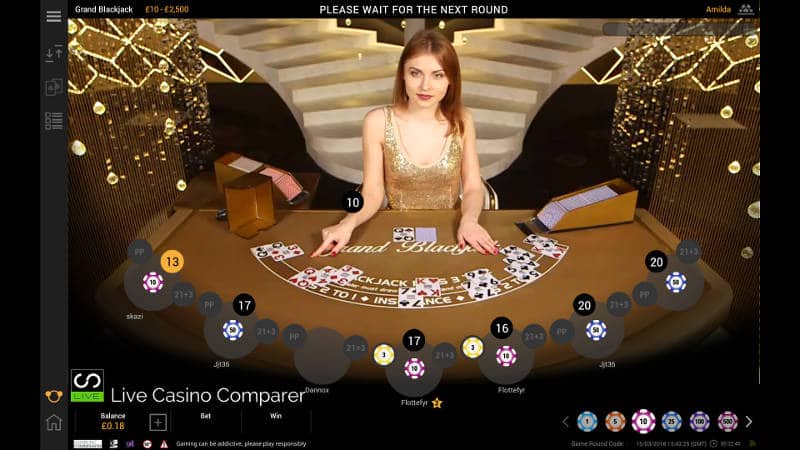 1. Live blackjack
There are two main versions of live blackjack online: seven-seat blackjack (which involves seven people "sat" at a virtual table with seven different hands) and unlimited blackjack (which involves just one hand that an unlimited number of people can play at the same time).
You'll find that blackjack side bets are not offered across the board, and the local rules of each casino differ on doubles, splits, and surrenders.
I've detailed everything you could wish to know about these in my blackjack features and blackjack side bets pages where you can see which live casinos offer which kind of live blackjack.
My personal choices for playing blackjack are BetVictor and Unibet because they have all the side bet options you could want.
Celtic Casino also gets my vote because it offers blackjack with early payout, as well as side bets.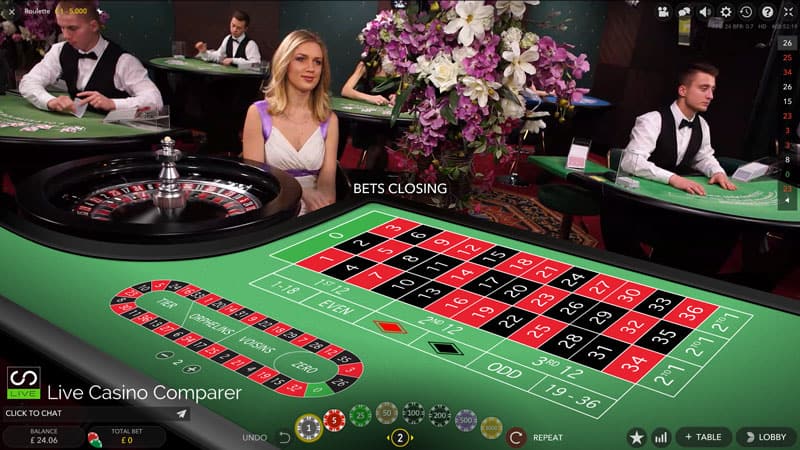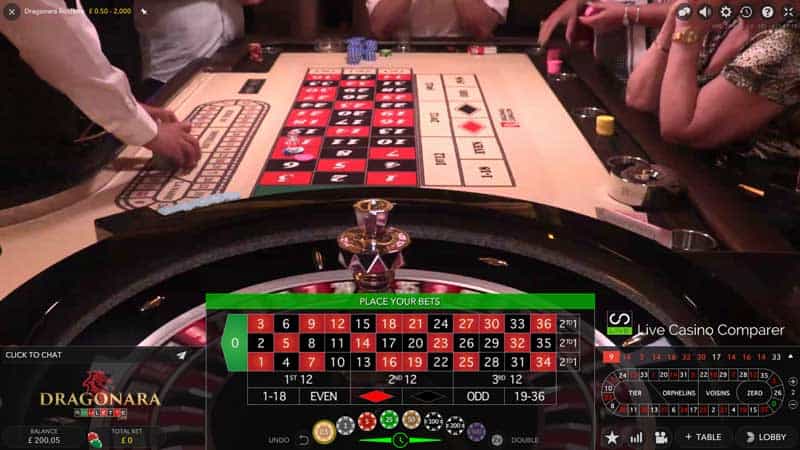 2. Live roulette
Roulette is probably the most popular of all the live casino games.
You can find European roulette at all live casinos, but American roulette is harder to find.
It's for this reason that I'd recommend Fairway Casino. Not only can you play European and American roulette at Fairway; you can also practice play for free!
Still, with regards to European roulette, most casinos pretty much offer the same game. At that point, it's down to personal choice — whether you like the dealers, the user interface and the stake options.
That said, it's also worth looking to see which live roulette games offer la partage. This slight player edge is available at Unibet and Bet365.
There is also an increasing number of native language tables being added by most providers, so if your first language is not English you should be able to find a local language version.
Automatic roulette is also a popular option with many live casinos. This is where a real roulette wheel is spun by compressed air and the results read by a computer.
You see more and more of these in land-based casinos as well as online. For my money, they are a good alternative to the RNG software roulette games.
If you're interested in learning more then my live roulette page gives more details on how to play.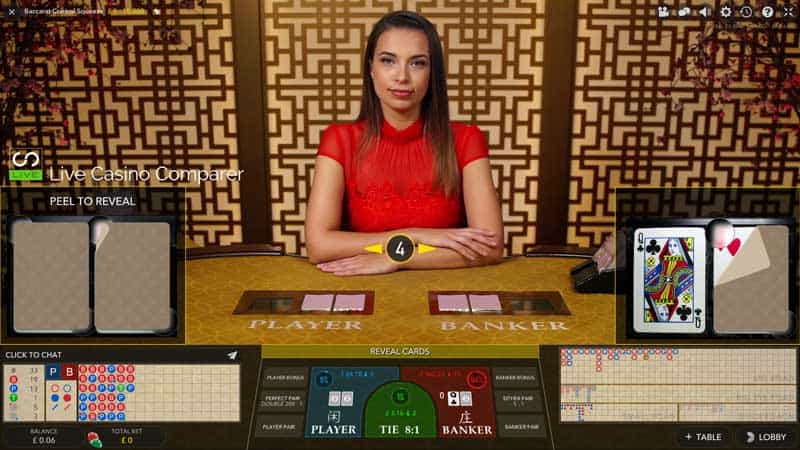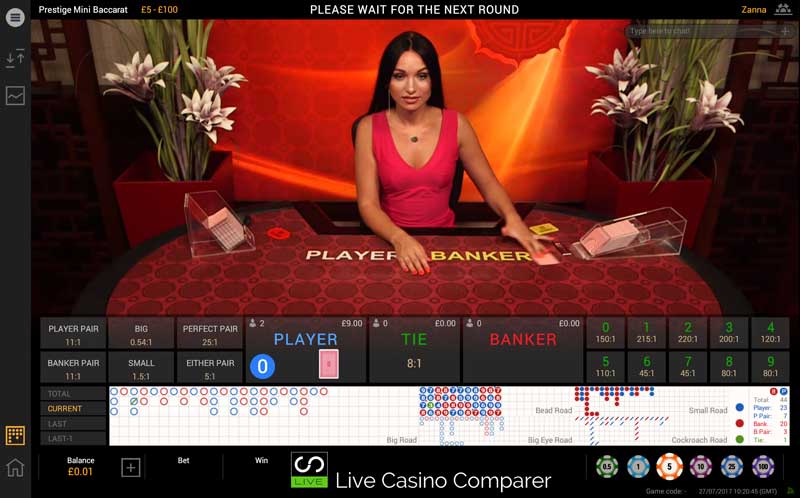 3. Live baccarat
Popular across all Asian countries, most live casinos offer live baccarat. It's one of the few games that comes in a number of versions.
Traditional baccarat is available everywhere. Evolution Gaming, a software provider used by most of the best live casinos online, also offers speed baccarat for those that like a quicker game. There is also baccarat squeeze, which has the dealer squeezing the cards, and controlled squeeze, where the player can do the squeezing.
Playtech also offers its own version of squeeze baccarat. It also offers prestige mini baccarat with squeeze, as well as single and multiplayer tables.
All of the best live baccarat games online come with some form of side bets. My page on side bets gives further details about which casinos offer what side bets.
One final note about baccarat, for a more traditional experience, you should play at the East Asian dealing studios which are featured at Betfair and Bet365. The reason for the superior quality of East Asia is this is where baccarat is the most popular. In Macau, 91% of all casino revenue comes from baccarat alone.
A final note about the best live casino games…
Live casino games are here to stay. In fact, they're likely to grow even more popular as big games from land-based casinos start becoming available at live online casinos.
In the past, I predicted that hi-lo would eventually make the transition to live casinos, and then it did. If I had to guess, I'd say casino wars will also make the transition to live online casinos in the next few years.
We'll just have to wait and see whether the software developers are up for it. After all, there's clearly a market for it!