About Live Casino Comparer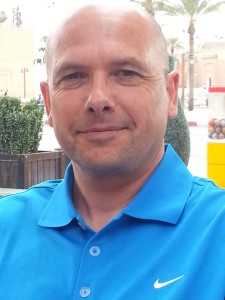 Hi, Welcome to Live Casino Comparer!, the number 1 resource for comparing the best online live casinos.  I hope that you are finding this review site useful and maybe you were wondering who put this together and why.
My name is Neil and I have been playing Blackjack and Texas holdem poker ever since the bug bit me when I visited Las Vegas in 1989.  Since then I have played with friends and at land based casinos such as the Empire and Aspers in London.
Until recently I wasn't what I'd call a regular player, I'd normally only play at the casino's about once a month and perhaps with friends for poker nights every 2 weeks.  I'm an OK player, I can hold my own and have won some small amounts. I've also lost plenty.
I do it for the enjoyment and entertainment and try and make my stake money last as long as I can by playing sensibly. It's a good evening out and I like the banter around the table.
Over the last 5 years I've had several attempts at playing at online casinos, but to be honest with you I could never really get into it.
I seemed to lose more often than I won and my sessions were generally over pretty quickly as a result.  I wasn't really being entertained.
Then one day I was playing at Aspers casino and someone mentioned about the online live casinos and what a difference playing at them had been. Well to cut a long story short I went online, found a casino and started playing.  I loved it!
I've been playing at online live casinos since 2011, and have played at quite a few. Some will never see me darken their door again, as they just didn't live up to my expectations. Others however, are on my list of Live casinos to play at and I would go back. The list is growing however 🙂
So why did i start this site?  Three reasons really.
I couldn't really find a resource online that gave me useful information about playing at a Live Casinos. A few sites mentioned Live Casino, but not in the detail I wanted.
I was told about how it was possible to earn some money through my recommendations. So by putting my knowledge & the experience I had acquired down on a website for others to use, i'd be able to make a few quid to fund my gambling research.
I have a bit more time on my hands now and was looking for a new interest and challenge.  I've always used IT but never actually done any programming.  I still don't, as I'm not particularly skilled in website development. In fact I use free blogging software to run this site.  I'm gradually getting better at using the tools and also describing what it's like to play at online live casinos. I'm enjoying myself!
If you're one of my early visitors then welcome, I'm delighted to see you and I hope you've found what you were looking for.!
Please do come back though, as I am adding new reviews and content all the time.
I want to create a resource that is comprehensive and useful to others with information that is simple to get at.   That's why you'll see lots of ways to search for what you want.
I'd be delighted for any feedback you may have, so please drop me an email at the following address neil [at] livecasinocomparer.com. I will respond as quickly as I can.  
Update
One of the perks of having a site like this is that I get to meet and talk to other people that have an interest in Live Casino. 
Because I've built up quite a detailed knowledge about Live Casinos I've performed a number of player centric reviews for some of the Software Providers.
I've also accepted the role of Moderator for the Live Casino section of the very popular player forum Casinomeister. If you'd like to interact with me & others it's a good place to visit to have some interesting discussions.