About Live Casino Comparer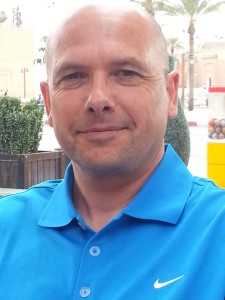 Firstly, welcome to Live Casino Comparer, the number 1 resource for comparing the best online live casinos.
I hope you're finding this review site useful and maybe you want to know a little more about Live Casino Comparer and who put the site together.
My name is Neil and I've been playing Blackjack and Texas Holdem poker ever since the bug bit me when I visited Las Vegas in 1989.
Since then I've played with friends and at land based casinos such as the Empire and Aspers in London. It's convenient for me as I live just outside London in the county of Kent.
Until recently I wasn't what I'd call a regular player, I'd normally only play at casino's about once a month and perhaps with friends for poker nights every 2 weeks.
I'm an OK player, I can hold my own and have won some small amounts. I've also lost plenty.
I do it for the enjoyment and entertainment and try and make my stake money last as long as I can by playing sensibly. It's a good evening out and I like the banter around the table.
Playing Online
Over the last 5 years I've had several attempts at playing at online casinos, but to be honest with you I could never really get into it.
I seemed to lose more often than I won and my sessions were generally over pretty quickly as a result.  I wasn't really being entertained.
Then one day I was playing at Aspers casino and someone mentioned about online live casinos and what a difference playing at them had been.
Well to cut a long story short I went online, found a casino and started playing.  I loved it!
I've been playing at online live casinos since 2011, and I've played at quite a few.
Partly because I like variety and partly because I discovered that the Live Casino solutions weren't the same at every casino. I liked trying them out.
During that time I've had pleasant and unpleasant experiences and amassed quite a bit of knowledge about playing online.
How Live Casino Comparer came about?
I started this site for 3 reasons.
I couldn't really find a resource online that gave me useful information about playing at Live Casinos. A few sites mentioned Live Casino, but not in the detail I wanted.
I was told about how it was possible to earn some money through my recommendations. So by putting my knowledge & the experience I had acquired down on a website for others to use, i'd be able to make a few quid to fund my gambling research.
I have a bit more time on my hands now and was looking for a new interest and challenge.  I've always used IT but never actually done any programming.  I still don't, as I'm not particularly skilled in website development. In fact I use free blogging software to run this site.  I'm gradually getting better at using the tools and also describing what it's like to play at online live casinos. I'm enjoying myself!
So I decided to create a site where I could record all the information I'd learned and hope it would be useful to others.
If you're one of my early visitors then welcome, I'm delighted to see you and I hope you've found what you were looking for.
Please do come back though, as I am adding new live casino reviews and content all the time.
Check out my Lists of Recommended Live Casinos. They are growing as I play and test casinos each month.
I'd be delighted for any feedback you may have, so please drop me an email at the following address neil [at] livecasinocomparer.com. I will respond as quickly as I can.  
Where You'll find me
One of the perks of having a site like this is that I get to meet and talk to other people that have an interest in Live Casino. 
Because I've built up quite a detailed knowledge about Live Casinos I've performed a number of player centric reviews for some of the Software Providers.
I've also accepted the role of Moderator for the Live Casino section of the very popular player forum Casinomeister.
If you'd like to interact with me & others it's a good place to visit to have some interesting discussions.
In The Press
Occasionally I get asked to provide information for other news sources, primarily about this site and information about Live Casinos.
Or I may publish an article or press release that's picked up by other news agencies and websites.
These are often very interesting so I thought I'd feature them so you can see a little bit more about some of the things I do.
12th January 2018 – Live Casino Comparer:

60% of British Public Think Loot Boxes Should be Regulated as Gambling

– Published by 

https://www.prnewswire.com.

31st January 2018 –

Finding Your Niche

– Published by GPWA Times magazine.
Other Services
I am a player first and foremost and I believe this gives me a unique focus and insight when reviewing online casinos and live games providers.
I can provide a range of consultancy services, that include Competitor Analysis, games and playing interface feedback, Beta Testing and reviews for advertorial purposes.
If you're a Live Casino provider and you're not listed on this site and would like to be, please get in touch.
If you're an Online Casino and would like to advertise your brand – by that I mean paid advertising, please get in touch stating your requirements. I do not offer this service lightly. I have limited space and am very selective about who I will list on this site.