Authentic Gaming Live Casino Software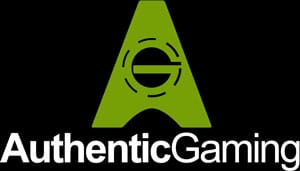 Authentic Gaming is a relative newcomer to Live Casino, having been formed in 2015.
They offer live streaming of table games from Premier & luxury land-based casinos and resorts from around the world.
Their product is very player focused and has taken their time to develop a solution that suits all levels of playing experience.
The attention to detail is impressive and you can clearly see that they have talked to and tested with real players to get the product right.
Because of this, they have functionality that you don't see in other providers like Actual Gaming or Wirex.
The product looks and feels very traditional and I mean that in a good way, as they have also managed the bring the ambience of the tables online. This is something the studio operators and some of the other live streaming suppliers haven't managed to do so far.
Their target market is players that are used to playing in land based casinos or ones that prefer the real feel as opposed to studio studio-based roulette.
As of mid 2016 only Roulette is being streamed, but there are plans to add Baccarat. There are no current plans for Blackjack.
Obviously, my focus is purely on the delivery to online live casinos, but the product can also be used on board cruise ships and in the resorts themselves. 
This will be attractive to operators of the casinos who provide the streaming, as it is a way for them to extend their reach to players, which undoubtedly will be one of the selling points used by Authentic Gaming.
So that's enough of the background and company summary.
Mobile First
Talking with the CEO it became clear that delivery of a slick gaming experience is the number one priority.
The playing interface has been built Mobile first. When you're playing on your mobile / tablet you're taken directly into the game, in full screen mode.
One of the problems with playing on a mobile is the ability to access all of the functionality on a small screen. Quite often you're mis-tapping and selecting bets and options you don't want.
Authentic have got round this by making the betting view full screen, superimposed on the stream of the wheel and table. When bets close this minimises down so you can watch the resultant spin.
Casino Locations
Currently Authentic have signed deals with the 5 Star St Vincent Resort & Casino which is located in the Italian/ French speaking Aosta Valley region. If you've ever been skiing in that area you'll know how stunning it is and a lovely Spa town.
They also signed a deal with Casinos Austria International that gives them access to 30 casinos around the world and 5 Cruise ships. The first to go live is the Hilton Resort & Casino at the Black Sea destination of Batumi in Georgia, where two tables will be live.
The Best Authentic Gaming Live Casinos
Casino
Games & Stakes
Dedicated Tables
Bonuses
Country Accepted
Play
Original Roulette 0.50 – 25
Professional Roulette 1 – 50
Superieur Roulette 2 – 100
None
100% Match up to £250. Wagering is 70x the Bonus and the contribution towards wagering is 100% on all Live Games.

Play now
Original Roulette 0.50 – 25
Professional Roulette 1 – 50
Superieur Roulette 2 – 100
Turbo Roulette 3 – 100
None
100% Deposit Match up to £300 or 10% Cashback on wins and losses during the first week.

Play now
Original Roulette 0.50 – 25
Professional Roulette 1 – 2k
None
No Bonus for Live Casino Games

Play now
Functionality
Some key functionality that's unique to Authentic Gaming.
Hot & Cold numbers can be displayed on the betting grid. A maximum of the past 500 results cab be selected for the hot and cold numbers.
You can also bet on all the hot & cold numbers with one click of your mouse. 
The High Roller option gives the ability to do Full Complete bets on the grid.
So for example if you bet on 32, it will do all associated bets of 32 as well with one click of your mouse.
Saved and Favourite bets are accessible across all of the tables.
The Games
Authentic Gaming Roulette – Original
This version of the game is aimed at less experienced players or players new to playing at Live Casinos.
European Single Zero Roulette.
Streamed from St Vincent Casino.
There are up to 9 cameras that show different angles of the table.
Racetrack with choice of number of neighbours.
Save favourite bets.
Hot & Cold numbers displayed on the betting grid.
Authentic Gaming Roulette – Professional
Aimed at the experienced player and land based players migration to online play. Lots of camera angles that show wider than the table.
Streamed from St  Vincent.
Advanced racetrack with choice of traditional call bets.
Bet on Stats, Hot & Cold Numbers.
High Roller functionality – place complete bets and place neighbour bets on the betting grid ( not just on racetrack).
Advanced Auto bet feature – to bet on hot / cold / Historic numbers with neighbours, in addition to placing bets automatically.
Authentic Gaming Roulette – Superieur
Authentic French Roulette.
4 croupiers manage the on table play.
Choice of French or European layouts.
Choice of La Partage / En prison.
Play alongside land based high rollers.
Very traditional original game version.
Authentic Gaming Roulette – Double Wheel
This is Automatic Roulette with two wheels.
Bet on one or both wheels.
Diamond Ball Jackpot feature for enhanced payouts.
Play alongside up to 12 real players.
Operates 24 x 7.
Spins every one minute.
Authentic Gaming Roulette – Turbo
European Roulette. 
Turbo – Game every 60 seconds.
Bet while wheel is being spun.
Live from the Hilton Hotel in Batumi, Georgia. Casino International.
Advanced statistics and bet on stats
Bet on historic, hot and cold numbers with one tap/click.
5 Camera Views.
Lucky Ball Roulette
Streamed from the Platinum Casino.
Bonus payouts – 120-1, 100-1, 75-1, 60-1.
Standard payouts of 6-1, 12-1, 20-1, 25-1.
Available to play on Mobile and PC.
Players place a bet on one or several LuckyBall "colours" – Green, Blue, Orange & Purple.
Four Numbers (0-36) "LuckyBalls" are selected by a random number generator and are displayed
for the corresponding colours.
The random number generator selects which one of the four colours (LuckyBalls) will pay out the
bonus for that round.
If the result of the game (the number) corresponds to one of the randomly
selected LuckyBalls then the side bets are paid out.
Summary
It's nice to see a supplier coming into the live casino market that is offering something different from the standard studio based solutions. Whilst very good they don't quite capture the atmosphere of the land based casino and for a certain type of player that is what we yearn for.
I haven't really been a convert of streaming from Land-Based casinos. The visual quality has not always been very good and some of the tables that are used to stream for have quite frankly seen better days.
Targeting the premier casinos resorts is a really good idea as long as the quality of the picture and sound matches that of the playing interface.
It's unusual for the mobile solution to be as good as the desktop version but I've been quite happy to play on my mobile, even though it's rather small.
Authentic Gaming currently holds a Maltese Gaming license, so for the moment UK based players won't be able to play at casinos offering these tables. A UK license application is currently being  processed so hopefully, we won't have to wait to long.