Live Casino FAQ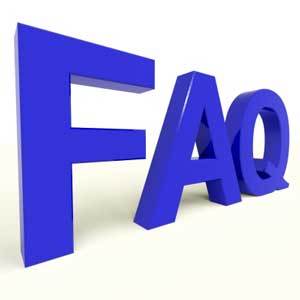 People often ask me what it's like to play at an online Live Casino, whether it's safe to play and how do I know it's not fixed.  All very good questions.
So it got me thinking how there are probably a dozen or so questions that are quite commonly asked that would explain a lot of the misunderstanding & doubts about playing at Live Casinos.
I like to think that I've addressed most of them in my live casino reviews and other pages on LiveCasinoComparer, but they are probably buried and are difficult to find. So I've created this Live Casino FAQ where I aim to address the major questions.
Where necessary I've linked to content on LiveCasinoComparer & other sites where there may be additional relevant information about the topic.
Hopefully, I've captured the most common, but if not please drop me a line at Neil at livecasinocomparer.com and I'll do my best to answer as quickly as possible.
What is a Live Casino?
"Live Casino"  or  "Live Dealer Casino" are two of the terms used to refer to an Internet gaming facility that offers online players the ability to play real table games using a PC and more recently mobile devices.
A combination of sophisticated software, live streaming technology, card tables and roulette wheels, with real people, shuffling, dealing and spinning from a land based casino or a specially created studio is used to provide players with a very viable alternative to the traditional RNG (Random Number Generator) table games.
The aim of the operators is to provide an experience for players that is as near as they can get to playing at a land based casino.
How do I know it's safe to play at a Live Casino?
That's an excellent question that unfortunately requires quite a long explanation.
People are naturally suspicious when it comes to gaming online. Who can blame them when you read stories or hear about corrupt casino operations. There is no getting away from it when money is involved, there is always someone out there looking to make a quick buck.
The history of online gaming shows that there have been instances where software has been rigged in the favour of the casino or particular players. Thankfully these things are found out very quickly and anything untoward spreads like wildfire through the online gaming forums. But that's no reason not to be careful when deciding where to play.
This is perhaps one of the reasons why Live Casino is becoming more popular and is one of the reasons why I like to play it. Real cards that you can see are shuffled and dealt by a real person right in front of you.
The opportunity for foul play by the player or casino is managed by the safeguards that the Live Casino operators have introduced. I've tried to list the major points. What you will see are the lengths that the operators and casinos have gone to demonstrate that the games are clean.
Firstly all the operators and casinos are licensed by the various gaming authorities around the world.
The software that reads the cards and the results of the Roulette spins is tested by outside agencies.
There is generally a pit boss in the studio or the land based casino that oversees the games and the dealers that operate them.
Card decks for games like Blackjack and Baccarat are normally shuffled in view of players, by either the dealer or an assistant. Auto shufflers have been introduced at some studios to provide a thorough shuffle and also to speed up the process (time is money!).
Some suppliers use auto shuffling dealing shoes that effectively provide a new shoe for each new betting round dealt.
If a manual dealing shoe is used it is normally only dealt about 50% of the way through and then changed for a fresh shoe. This makes it almost impossible for card counters to operate effectively.
Single deck games like Casino Holdem and 3 Card Poker have the pack shuffled after each hand, again this is done by the dealer or auto shuffling machine.
Some operators burn cards (remove a number of cards from the top of the deck before a new shoe is used and also one card before each betting round). This is to thwart card counters but also to demonstrate that if the cards were fixed they would be ruined by this process.
Cameras view all aspects of the game and the dealers.  These are constantly monitored to detect issues.
The games are played to a strict set of rules. The live dealers have no influence on the game whatsoever.
Some live casino operators have a TV playing in the background to prove that the video feeds are in real time.
Many different casinos use the same software supplier and therefore use the tables for their players at the same time that other casinos are doing the same. A Casino has no influence over the play on the table, it is all performed by the Operator from who they take the service. It would not be in the interest of the operator to tamper with the games in anyway as it would affect multiple casinos and be found out very quickly.
Some operators provide technology that can be implemented in a land based casino to allow the real tables to be broadcast online. This can give an added sense of security to players.
To reduce the risk of picking a bad casino, I've personally researched and played at all of the live casinos that are reviewed on this site. I deposit and withdraw my own money.
I regularly scan the player and industry forums like Casinomeister, Affiliate Guard Dog and GPWA for information relating to player issues and rogue behaviour. You'll find (or rather you won't), some brands you might have expected to see not listed on the site. Frankly, I couldn't recommend somewhere that I had doubts about. There are plenty of good live casinos about for me not to bother.
At the end of the day, it's down to personal choice. You should just use the recommended Live Casinos as I don't think there are issues. It's generally safe and the games are fair.
Who provides the Live Casino Software?
The software and infrastructure to support Live Casino games has been developed by a number of companies.
Some only create live casino solutions, like Evolution Gaming, whilst others like Playtech produce a whole spectrum of online casino games, like slots, table games & scratch cards.
Because of this, there is a variety of games that have been produced.
Not all providers carry all the possible games and of the ones they have in common, there are some differences between the way they each present the games. This is why some players prefer the software of some providers rather than others.
My Live Casino Software providers summary gives a good overview. You'll find links to more detailed reviews of the software and the casinos that use it.
I'm scared of making a fool of myself, where do I start?
This is not as stupid as it sounds. Trying anything new is a bit daunting so here's some advice that will get you playing quickly.
If you've never played before:
I'd recommend watching the table games especially the ones that you fancy playing.  Most of the live casinos offer this facility without you having to make a deposit.  You will need to register an account, it's normally very quick to do so.  If you're planning on playing at some point then make sure you use your real personal details as this can come back to bite you if you don't.
Understand the rules of the game. My Live Casino Games pages list all of the games and provide details of how to play and what to look out for. Spend 5 minutes reading. It will save you from making the mistakes I made !!
Once you have registered you can select the live casino.  You'll often be taken to a lobby area that shows all the games and the stakes for the particular tables. Spend a moment to familiarise yourself with the lobby and click some of the settings to see what they do.
Pick a table and it will load up, you may be given a seat or you have to pick one.  Either way, if you've got no money don't bother. Just sit back and watch what's going on. Play around with some of the settings to see what you like.
At this point, you probably want to have a go without committing any money.  Luckily I've found live casinos where you can play for free.
Assuming you've enjoyed yourself and got the hang of this you can either deposit money where you've been playing for free or pick one of the casinos on my Recommended Live Casinos list.  You'll get access to full reviews from there and be able to go straight to the casinos you want.
Where can I find the Live Casinos?
Thankfully live casino has now become mainstream and most online casinos have one. You can refer to my comprehensive list of Live Casinos if you're looking for somewhere to play.
What Games can be played at a Live Casino?
There are 18 table games that you can play at live casinos.
Live Blackjack.
Live Baccarat.
Live Roulette.
Live Casino Hold'em.
Live 3 Card Poker.
Live Caribbean Poker.
Live Ultimate Texas Hold'em.
Live Texas Hold'em Bonus Poker.
Live Dream Catcher &

Live Monopoly Dream Catcher

.
Live Sic Bo.
Live 3 Card Brag.
Live Hi Lo.
Live Dragon/Tiger.
Live Spin a Win.
Live Bet On Poker.
Live Bet On Baccarat.
Live Russian Poker.
Live Football Studio.
My Live Casino Games pages have more detailed information about each of the games and where you can play them.
Can I play Live Casino games for free?
In an answer, YES!
However the live casinos that offer this are not that easy to find. I've created a separate page where you can find the current Free Play Live Casinos.
I'm not going to pretend that finding a casino to play free at is easy. Online Casinos come and go and so does the ability to play for free.
You'll find some websites suggesting that there is free play live casino games. However they are using a technique of offering a deposit bonus, where you're given extra free cash to play with alongside what you've deposited. Technically this could be viewed as free play. I think differently.
Visit my Live Casino Bonus page if that's what you're after.
You'll need to register to be able to play for free.
Which are the best Live Casinos to play at?
That's a really difficult question to answer as everyone likes something different.  Not all Live casinos are the same, they run different software, have different games and different stake ranges.
On a personal level, I spend most of my playing time at either William Hill Live Casino, Grosvenor Live Casino and of course Leo Vegas with their 7 live casinos!.  Mainly because my favourite game is Blackjack and they all have dedicated tables.
I have listed on my Live Casino homepage more specific recommendations on the the best places to play certain games.
Where are the Live Casino games streamed from?
This is mainly driven by the software provider who all have their own studios or take streams from land based casinos.
Microgaming has live casino studios in Canada, the Philippines and Argentina.
Playtech has studios in Latvia, Romania and an Asian Studio located in the Philippines.
Evolution has live studios at the Casino Rincon de Pepe, in Murcia, Spain.  Their biggest is based in Riga, Latvia, followed by studios in Romania, the USA, Canada.
Visionary iGaming  has a studio in Costa Rica.
Amaya Gaming have a studio in Estonia.
Wirex stream their games from the Portamaso Casino and the Oracle Casino in Malta.
Media Live has their studio in Malta.
Ezugi has studios in Costa Rica, Romania & Bulgaria.
Net Entertainment stream their live games from their studio in Malta.
Authentic Gaming streams from land based Casinos in Georgia, Bucharest, USA, Denmark and from their studio in Malta.
What's the difference between a dedicated table and a general play table?
When an online casino takes a live casino service from one of the suppliers they can make a number of choices about how they want to configure the solution for their players.
The default option is to use the general play tables for all of the games.
This is a popular choice, you'll see a lot of casinos using this option. The casino shares the table and dealer with other casinos.  In these instances you'll not be able to chat to the other players but you can chat to the dealer. Some customisation / branding is possible by each casino and different stake limits can be selected.
The next level is where a casino operator chooses to have their own dedicated tables and dealers in the studio.
Normally it's in a separate area that can be fully branded by the casino.  Only players from their casino can play at the tables.
The other benefit of this option is the casino can run on table promotions for their players.
It's a way of attracting more players to their casino and can be lucrative for the player if you happen to win something.
Can I talk to the live dealers?
Yes.
Chat is enabled at most of the live casino.  To chat you need to select the chat icon and type in your message.
The dealer will read the message and then respond verbally back to the camera. Some live casinos actively encourage their dealers to chat with players, others have a more sedate approach.
Evolution & Playtech are both good examples where dealer chat is encouraged.
If you're interested to read more I created a guide for player chat listing the Do's and Dont's while playing.
What languages are used at Live Casinos?
The main table language at all live casino is English.
If you play at a live casino based out of Costa Rica then it's likely you'll here them speaking Spanish as well.
There are dedicated language tables for Italian, Swedish, Spanish, Turkish, German, Dutch, Greek & Japanese live casino players.
My individual Live Casino Reviews hold information on where these can be found.
Most of the software interface have a language option so you can select the language of the text you see on screen.