Pragmatic Play Live Casino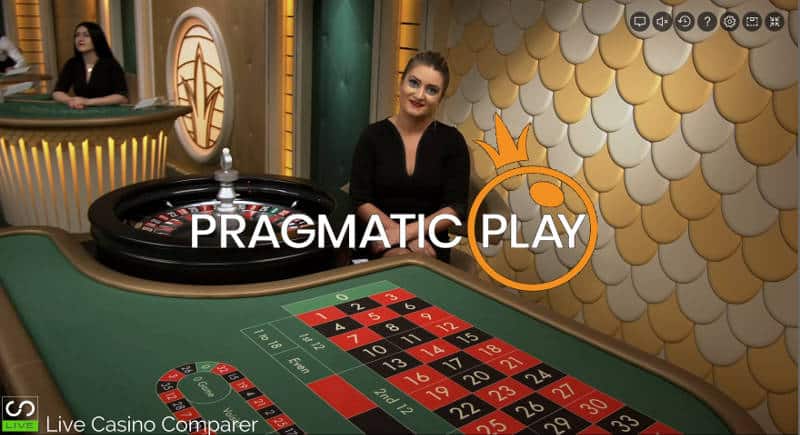 Pragmatic Play is a developer of online & Live Casino games.
They were formed in 2015 and have grown quickly. They now have more that 100 HTML5 games, which cover 78 Countries in 26 different languages.
Their focus has traditionally been on Slots and RNG table games. This changed in 2018, when they purchased online live casino provider, Extreme Live Gaming.
However rather than developing the brand further, Pragmatic chose to shut down the Extreme Live Gaming studio and brand.
Their plan has been to redevelop the games in HTML5 and reuse the sophisticated Marketing and Leaderboard capabilities from the Extreme product.
The aim is ultimately provide a solution that delivers what operators need and develop a niche capability not currently offered  by the other live casino providers.
A New Live Casino Experience
I spoke with a representative of Pragmatic Play in Malta in Nov 2018. They were excited about building and delivering a new Live Casino solution that would find a key place in the market.
Since then a new modern studio has been built in Romania. This was granted an operational Class 2 License by the Romanian regulator (ONJN) on April 1st 2019.
The first 2 Live Casino Games, Blackjack & Roulette went live shortly after in May 2019.
In addition, a new dedicated studio environment has also been delivered for 1xbet Casino.
Quite frankly just delivering one new game is hard enough, so to deliver all this, at the same time is very impressive.
I've got to say that my first impressions is good.
Both Live Roulette and Blackjack are extremely playable, with all the basic player requirements covered.
However I quickly identified the "Nice to Haves" that i'm used to at other suppliers were missing.
I've spoken to the Head of Live Casino and that's mainly due to the rather aggressive go live timetable. All the missing items are due to be delivered in subsequent product updates.
For now, the team behind the Pragmatic Live Casino, (Ex Evolution, Ezugi, Playtech and Authentic developers) has developed a solid foundation. I fully expect this to be built on over the next 12 months.
Pragmatic Play Live Casino Studio
As mentioned earlier, a new state of the art studio has been built in Romania.
The live dealer studio has an initial capacity of 43 tables, although there is scope for further expansion. It's from here the general play and dedicated tables will be streamed.
The studio is decorated in Green and Gold, which gives the air of sophistication.  It's a colour scheme usually associated with VIP areas, both on & offline. I like it because it's light and airy.
The roulette table has 4 camera angles, which is about right, for both players and the dealers. Any more has your head spinning. maybe that's one of the reason why I enjoy using the Classic View more when playing!
During the spin the camera focuses on the wheel so you can track the ball and watch it skip and spin before landing.
The streaming quality is very good, with 4k cameras being used throughout the facility.
Sound at the tables is very good. The dealers can be heard clearly and although you can hear activity in the background it's not distracting.
The viewing distance is also good, you don't feel too far away from the action and when playing at the tables you can see the cards nice and clearly.
Pragmatic Play Live Casino Games
Lets examine the games in a bit more detail. There's currently Blackjack and Roulette, although there's plans to introduce other live dealer games soon.
Pragmatic Play Live Blackjack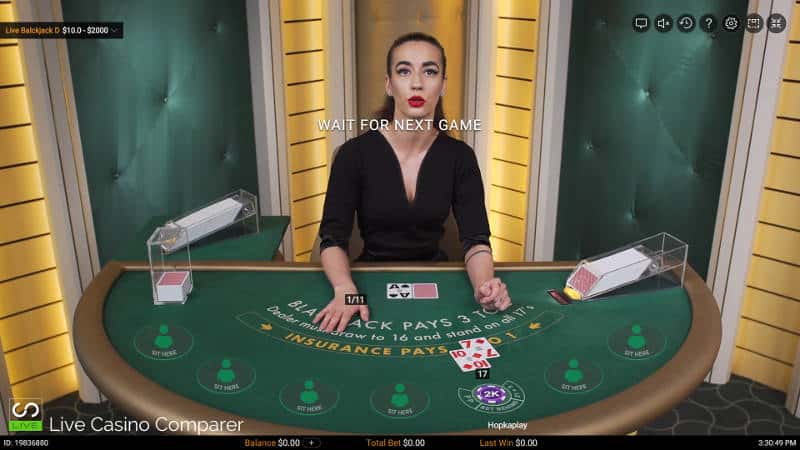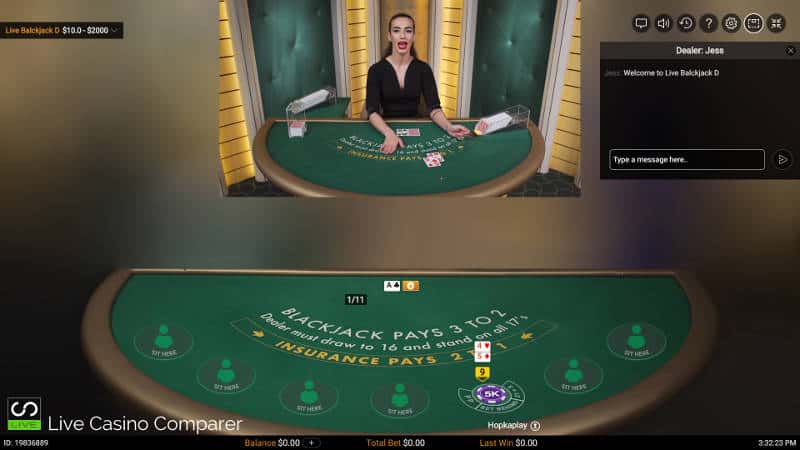 Live dealer Blackjack is played with 8 decks of cards that are dealt from a manual dealing shoe. The cards are re-shuffled manually once half of the shoe has been used.
The game is played to Vegas Rules, where the Players and Dealer all get two cards initially.
If the dealer is showing an Ace, players are offered insurance before the dealer peeks to see if there is a Blackjack. If there is, the game round ends.
Players can Double on any two cards.
Pairs, including mixed 10's can be Split, however Aces only get one additional card and there are no doubles.
Multi Seat play is allowed up to a maximum of 3 seats.
Side bets of 21+3 and Perfect Pairs can be played alongside each hand. While Bet Behind is available for when all seats are taken.
Pre-Decision is available to all players to help speed up the game.
Pragmatic Play Live Roulette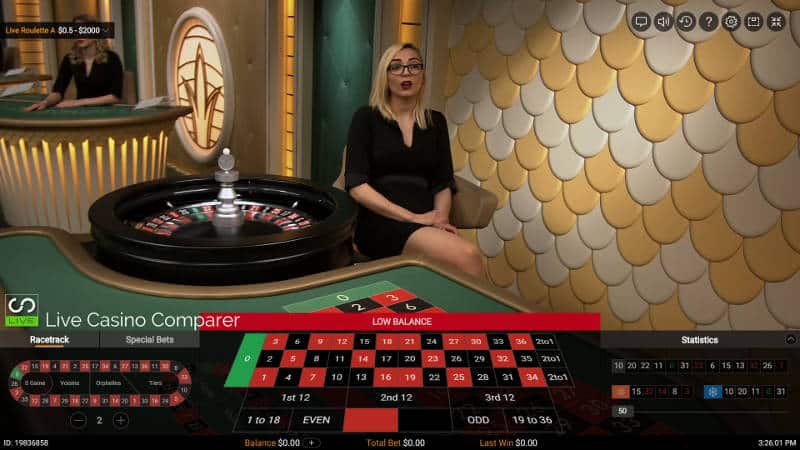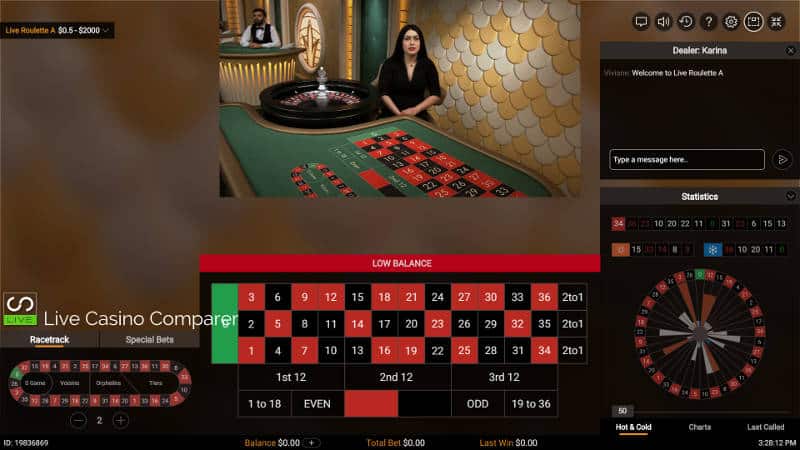 The game is European Roulette and is played using a TCS John Huxley Wheel.
A Race Track can be used to place bets on neighbours (up to 9) and sections of the wheel.
Bets can be saved as favourites and there's a selection of special bets available.
A comprehensive set of statistics tracks the previous results and you can display up to the last 500 spins.
The stats change in real-time as you adjust the results total. Bets can be placed anywhere a statistic is displayed.
Spin to Spin betting time is about 43 seconds, while betting time lasts for 21 seconds.
A nice quick game.

The games lobbies is fairly basic, with only basic information on the number of tables and games being displayed.
The pictures of the dealers appear are stock images, rather than of dealers currently at the tables.
Information about the previous game results, stake information or whether there's free seats is not currently available. However this is being rectified shortly.
Connection Speeds
There's a setting in the playing UI to set the video quality of the stream. I had mine set to Auto, then when the connection struggled it switched me automatically to the Classic playing view.
Licensed Environments
Pragmatic Play is licensed by 13 Certified Jurisdictions, with Sweden being the latest to be certified.
European players are covered by licenses from Malta, Gibraltar, UK Gambling Commission, Italy and now Sweden.
Live Dealer players from the rest of the world are covered by the Curacao License.
It's important that players only use casinos that are licensed.
Summary
Pragmatic Play has produced two very playable games with the launch of its live casino solution. However there are some functions missing from the games, interface and lobby that you'd normally expect to see.
Fortunately Pragamtic recognises this and already has in it's product road map a number of enhancements that will deliver:
A fully developed lobby, with current dealer pictures and results history of the tables.
Enhanced Pre-Decision and Deal Now capability for Blackjack.
Mobile Blackjack.
Blackjack Side Bet Enhancements.
A number of variations of Roulette.
Something we've not seen before with Roulette Statistics.
Auto Spin Facility on Roulette.
Baccarat with Side bets and playing variations.
The dealers are some of the friendliness I've come across. They all want to engage with you and appear very natural, which is what I look for when I sit at a table.
Best Live Casinos with Pragmatic Play Software
The rollout of the Pragmatic Live Casino solution has begun, with a host of online casinos queuing up to add their games.
1XBet Casino is the first Casino to have it's own dedicated tables at the Pragmatic Studio. They also offer the 3 general play tables.
Interwetten announced a partnership, although the games have yet to launch and 21.com is already using the general play tables.