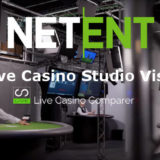 NetEnt Live Casino Studio Visit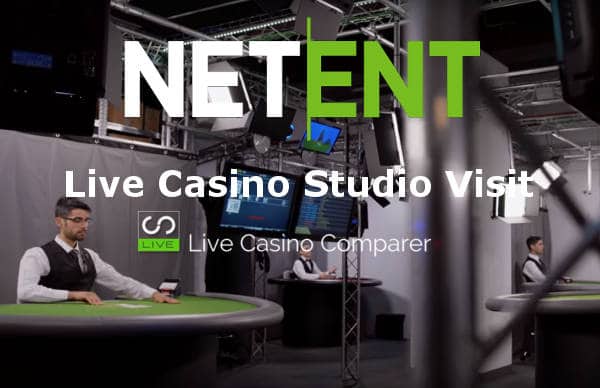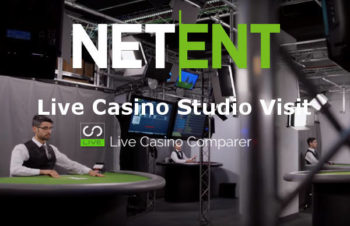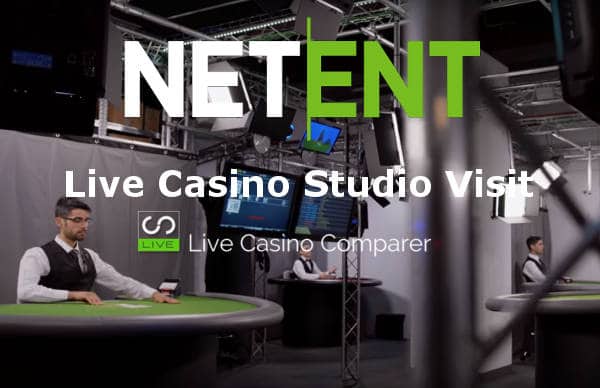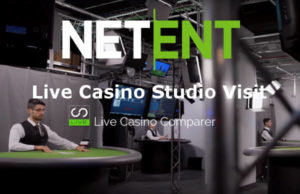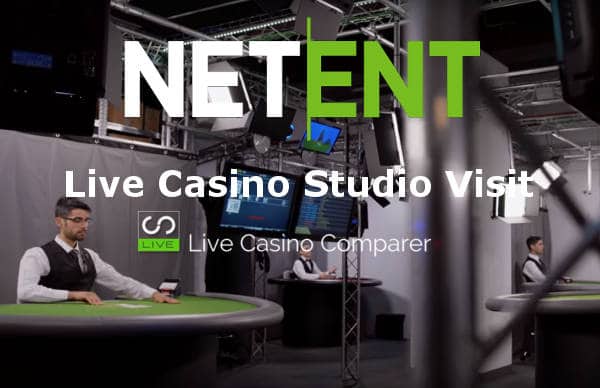 Posted December 14, 2018 by
Neil Walker
NetEnt Live Casino Visit
I had the pleasure of visiting the NetEnt Live Casino Studio during a visit to Malta in Nov 2018.
I've been trying to visit the studio for a while, so I could get a behind the scenes peek at what it takes to bring the live casino games to life.
A visit is a privilege normally reserved for prospective new clients, so I was quite excited as I arrived at the studio.
I feel lucky to have been given the opportunity, so I hope this trip report does it justice.
My hosts for the visit were James Corrie Head of Studio, and Anna Romboli, NetEnt CCO.
As you'd expect they were both charming and made me feel welcome and at ease. I was certainly well looked after.
NetEnt Studio Location
The studio is on the sunny and very windy island of Malta (well it was when I arrived!).
The actual building is somewhat innocuous, with only the branded NetEnt sign above the door giving some clue on what lay behind.
I don't know whether it's by design or just a happy co-incidence, but on entering you're greeted by a very ornate staircase sweeping up one side of the building.
It looks almost identical to the backdrop used for the VIP tables, which I thought was quite cool.
A common theme at all of the studios I've visited is a constant program of refurbishment.
NetEnt is no different, with the addition of extra office space nearing completion.
My tour started in the basement and ended on the rather impressive roof area which provides some great views of the island.
Live Dealer Training
I was taken to the Training area first where a number of new recruits were being put through their paces.
Training takes 3 weeks, with each new dealer being taught everything from card handling to presentation skills.
The lesson I interrupted was card fanning and dealing. Yep, when you see the dealer fan a new deck over the table, you can be sure they've done that hundreds of times before!
At the far end of the room was full working mock-up of a roulette and blackjack studio where the trainees could hone their presentation skills.
Nothing is really left to chance; there is training for everything. The aim at the end is to make it all appear as natural as possible on camera.
I had a play on a roulette wheel. It's not my first go and probably won't be my last.
I have a previous history of launching the ball across the floor, so chose to flick it rather badly to make sure it stayed inside the wheel.
I certainly don't think I'll be invited back to become a dealer!
Inside The NetEnt Live Casino Studio
Next stop was the studios.
They are spread over a couple of floors. You can see the progress technology has made between the two floors, which give a nice little history lesson on the progress made at NetEnt.
I particularly liked that the very first studio area is still in operation, which I was shown with great pride. It's a nice touch and gives something to the history of the place.
Technology
Technology and Infrastructure is something I know inside out. I'm an operational person at heart, with 30 years of experience in IT.  I know what I'm looking at and can tell a well-run operation from one that's not.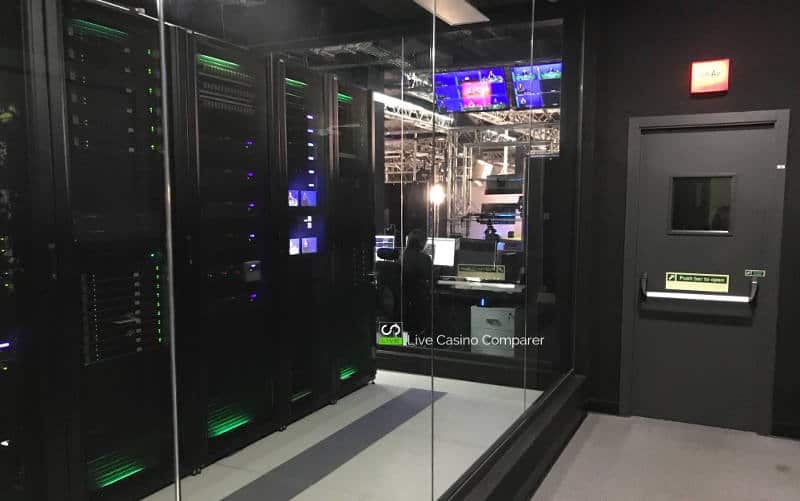 The Infrastructure
For those interested, NetEnt's infrastructure is looked after by a guy that clearly knows what he's doing.
Everything is tidy, very tidy indeed. The server room is well racked, with all services protected firstly by a UPS (Uninterruptible Power Supply) and supplemented by external generators.
In geek speak that's N+1 (Normal plus one layer of resilience) giving 99.97% availability. Three 9's as it's known is a happy medium of up time vs cost. The more 9's you have the greater the cost and less downtime.
Studio Magic
I've learnt over the years that what you end up seeing on the TV Screen, bears little relation to what's physically in the studio.
A bit of software magic with some clever camera angles produces some stunning onscreen results. NetEnt embodies this, making great use of Green Screen technology to deliver a visual feast.
The tables, dealers, cards and supporting table furniture is all real.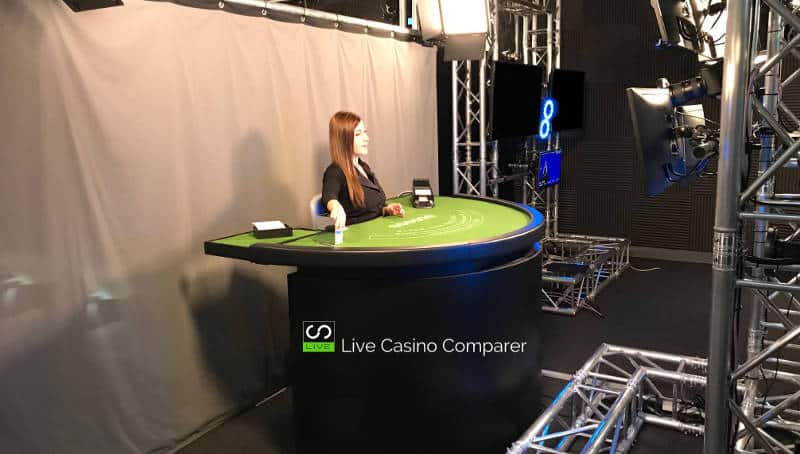 The sounds, backgrounds and lobby imagery is all generated by clever people using clever technology.
This is really cost effective; the alternative solution is physical which needs more space and is more expensive as a result.
Camera Positioning & Rigs
A great deal of thought goes into the positioning of the cameras to ensure the final production looks as real as possible.
Mr Green's Live Beyond Live is a really good example of how the two have been stitched together to make something different.
As for the actual studios, each table has a rig that holds the camera, lights and two TV screens containing the game instructions and Chat windows.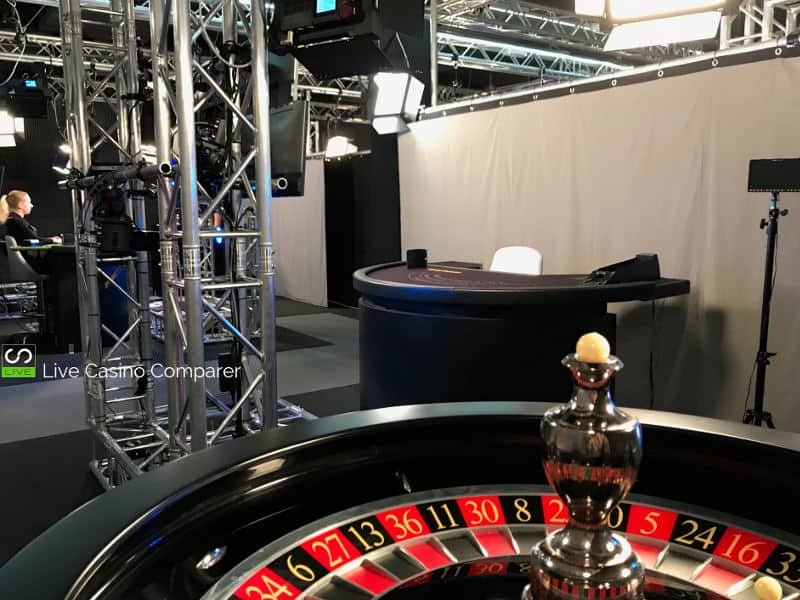 The techies have been really clever with the design of the rig. It protects the infrastructure from being damaged while also providing flexibility for moves and re-positioning, which is a constant process in this sort of environment.
Unlike other studios, which I've found to be dark and rather claustrophobic, NetEnt maintains an open environment which feels airy and light.
I imagine it's a nicer environment for the dealers to work in as it feels more inclusive.
Supporting Departments
In common with other studios there is a mix of departments that support the dealers and the presentation of the games.
One of the most important is the monitoring, which is performed on two levels:
Firstly at a game presentation level, where the games and dealer performance is monitored. If there's a problem with either it's quickly spotted, escalated and dealt with.
The games and infrastructure is also monitored by a compliance team, who react to pre-set alerts when anything operates outside of accepted tolerance levels.
This level of monitoring and support ensures that players get the best possible playing experience. It ensures we are delivered games that are fair and when there are issues they are logged investigated and resolved quickly.
The other part of the monitoring which may not be so obvious is player behavior in chat.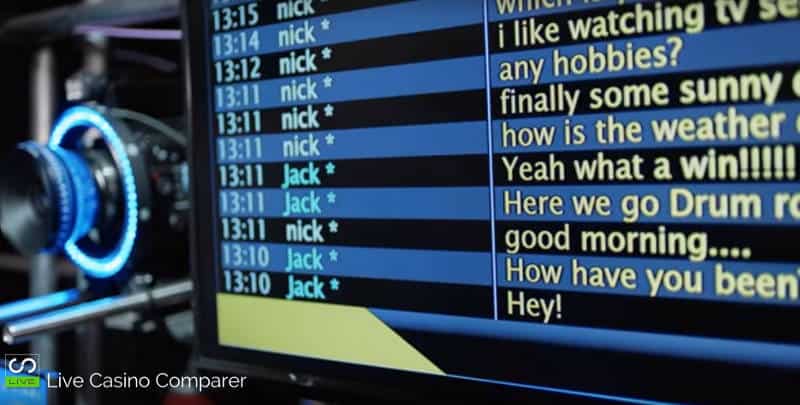 In an ideal world everyone should respect each other, but from what I witnessed there appear to be some players that think this doesn't apply to them.
The Dealers have to put up with a lot. They don't have the luxury of being able to walk away when someone says something inappropriate. Bad behavior by players is rewarded with an instant chat ban and sometimes more.
While the dealers are trained to deal with these situations, it really is unacceptable. So please remember that when you're next at the tables chatting away.
Dealer Welfare
Staff welfare is a priority at NetEnt and this begins from the moment a dealer is picked up at home for their shift.
Eating and relaxation facilities are provided as well as transport to ferry dealers into work and home again at the end of their shifts.
While Malta isn't that big, traffic is a problem, so this saves the dealers money and ensures their safety, especially when travelling outside of normal office hours.
Working Hours
The tables are open 24×7 so staff work shifts, on a 4 days on 2 days off rota. Regular breaks are provided which is why you see the dealers changing tables every 30 mins.
This practice is fairly standards across the industry.
I had to laugh when I saw the shift and table rota pinned on a nearby wall.
It's a complicated beast that is in constant flux. I really feel for the shift managers who have to maintain this to ensure every table is covered for every minute of every day. I can only imagine how stressful that becomes when someone phones in sick!
They clearly do a good job as I've not noticed any obvious absences at the tables.
The Live Casino Games
NetEnt provides 2 live casino games, Blackjack and Roulette. Apparently we can expect some new games soon. I suspect these will get announced at the next major trade show, which is ICE London in February 2019.
Blackjack comes in two formats – 7 Seat and Common Draw, while Roulette is the European version with the option of La Partage on some skins of the game.
Side bets on Blackjack has recently been added. While innovation to lobbies with the Live Beyond Live Product has expanded the dedicated table offering for Mr Green.
Other dedicated tables are provided to a handful of operators including Unibet.
What did I think?
My visit to the studio has changed my impression of NetEnt live Casino.
Up to now I thought they weren't that serious about Live Casino.
Their games have stagnated over the past years with seemingly no new investment being made.
Glimpses of new products last year, like Live beyond Live has re-ignited my interest. The addition of Side Bets in Blackjack shows someone is taking an interest now.
However, now I've visited, I've seen another side that certainly bodes well for the future.
What I found was a professionally run operation that has all the component parts in place to support a large live casino client base.
The infrastructure is robust and flexible to support their product road map for the foreseeable future.
The dealers are well trained and clearly love working there. The vibe was relaxed but professional.
Overall I liked the size of the operation. It's wasn't too small or too big that you wouldn't know everyone at least by sight.
It looks like NetEnt has a program to address the gaps in their existing games and deliver some new titles during the next few months.
From what I saw they are certainly prepared for a push forward.
My only hope is they innovate along the way to give players something they can't get anywhere else.
Thank You
I'd like to thank James and Anna for taking the time to show me around and listen to me waffle on about live casino.
I'd also like to thank the dealers I spoke to and to Cher who graciously agreed to have her picture taken with me.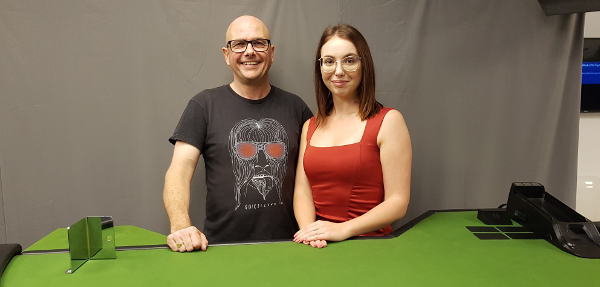 Cher at work with the staircase in the background 🙂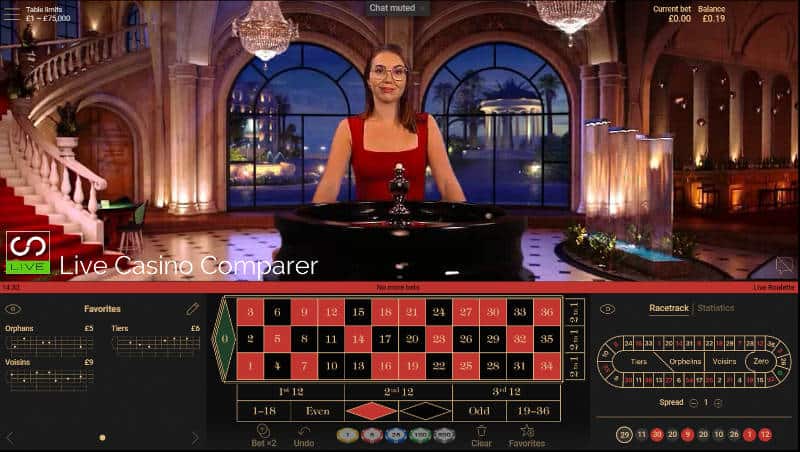 If you'd like to play with Cher, you can find her at the tables at Mr Green, Unibet and Leo Vegas. Be sure to say hello from me.