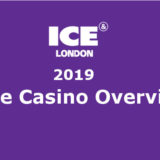 ICE 2019 Live Casino Overview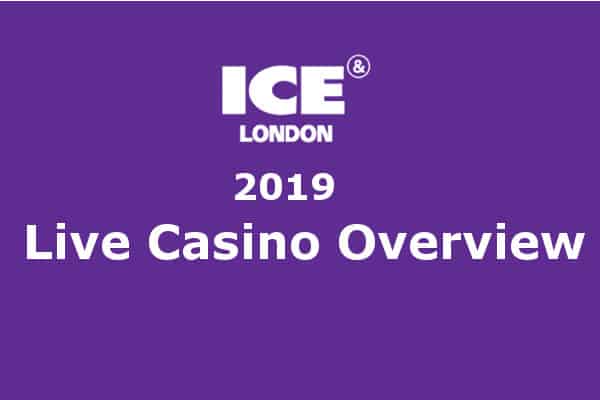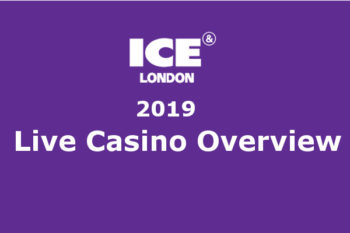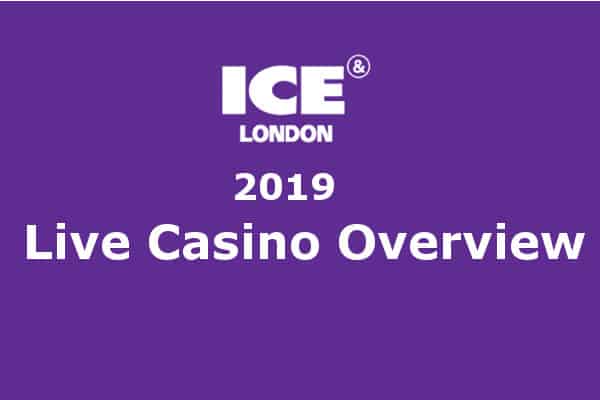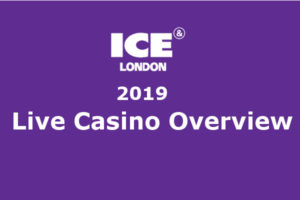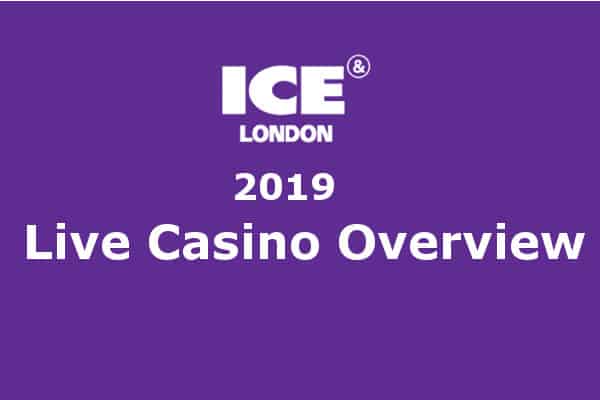 Posted February 11, 2019 by
Neil Walker
ICE 2019 Live Casino Overview
Welcome to my ICE 2019 Live Casino overview.
The ICE 2019 Conference in London has just finished. I'm happy to report the future of Live Casino looks even brighter than I had initially thought.
It's been a few months since I last spoke with some of the suppliers. I knew product announcements were being delayed for ICE and I haven't been disappointed.
So here's my round up of Live Casino from the exhibition floor.
Live Casino as Entertainment
The two power houses of Live Casino games, Evolution Gaming and Playtech are clearly on the same page when describing the future for live casino games.
The word "entertainment" was mentioned in almost every sentence during my meetings.
Their vision is to engage with players and give them an immersive & entertaining playing experience. Simple really, but actually quite difficult to achieve.
10 New Games from Evolution Gaming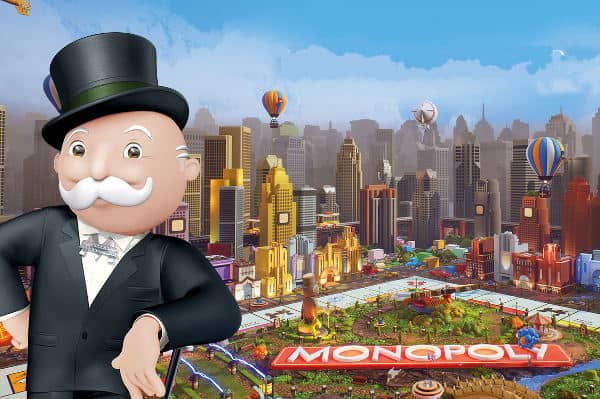 Evolution launched 10 new games at the conference and a real mix they turned out to be.
The Entertainment led games like Monopoly Live Dream Catcher Edition and Deal or No Deal took centre stage. Bringing together live and RNG Bonus rounds is an exciting new concept for these cross over games. The chance for 1000x payouts should appeal to all player types!
Lightning Dice adds to the lightning Roulette family, while the range of First Person RNG games has been extended with RNG Lightning Roulette and RNG Dream Catcher.
The new Super Sic Bo is a dice game offering 1000x returns, while 3 new live dealer cards games, Side Bet City, Free Bet Blackjack and 2 Hand Casino Hold'em complete the releases.
None of the games are finalised, which is why I was asked not to include any video imagery from the conference.
Expect the first release, Monopoly Dream Catcher Edition to go live in April.
Playtech delivers Again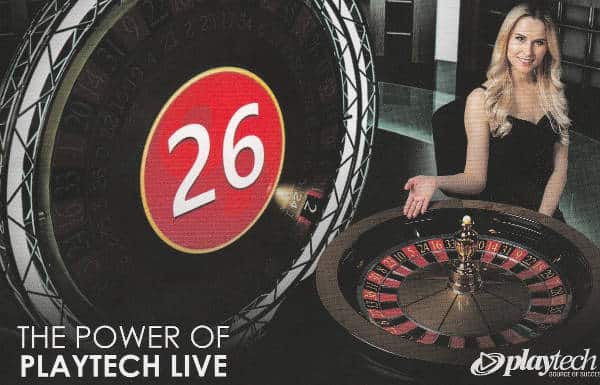 Playtech has been true to it's word for the second year running. Everything they promised us last year has been delivered and I see 2019 being no different.
Playtech has announced a range of new games for 2019.
Games like Spread-Bet Roulette, American Roulette, Casino Stud Poker & Dragon Jackpot Baccarat complete their traditional games catalog.
Atom Roulette and Atom Spin a Win (the names are likely to change before launch) bring entertainment and big pay-outs to the live tables. We're likely to see more games of this type developed and released later this year.
Playtech also has plans to enter the American market, so keep your eyes open for news about this.
NetEnt – All Change at the Top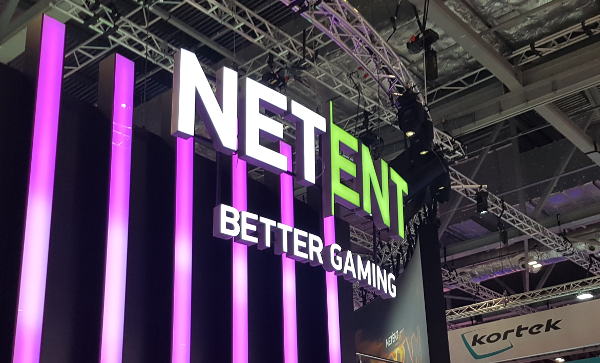 There's been some changes at Netent since I met them in Malta during the Autumn. They hinted then that change was on the way and boy did I get a surprise when I met them at ICE.
There's been a change at the top. Netent has bought in Andres Rengifo, previously Head of Operations at Evolution Gaming in Malta, as their new Director of NetEnt Live.
We had a great chat, while no specifics were discussed we can be sure there will be change during the next 12-18 months. Andreas knows live casino inside out, so this is just what Netent needs to drive them forward.
A new game was premiered at the Conference, Perfect Blackjack. This is a dealer led game that an unlimited number of players can play. The game is played to perfect Blackjack strategy, with players just betting on the hands with the dealer using prefect strategy to play each hand. Players can decide whether to take part in splits or doubles though.
Grosvenor Casino will have Perfect Blackjack exclusively for 6 months from April.
Authentic gaming Re-position Again
Authentic Gaming has for a while been considering expanding their portfolio of games. While nothing concrete has been produced, the intent was there.
However that's now changed. Their focus will remain on specialising on Live Dealer Roulette.
Personally I think it's a wise decision.
UK roulette players will be pleased to hear that Authentic has developed an alternative for the FOBT's you get in UK betting shops. Bookies Roulette will provide a viable alternative, without the wager cap that's been introduced by the UKGC on FOBT's. Playable on desktop and mobile it will be available in Q1 initially at Grosvenor Casino.
A new User Interface for mobile is being launched mid February 2019 with further improvements expected to follow.
A new live streamed table at Aspers casino was launched at the beginning of Feb. What's different with this is players faces can be seen in the live stream. Apparently there are warning signs at the table, which is how they deal with any Privacy issues. I'll see what they're like on my next visit.
Pragmatic Play – A new comer on the block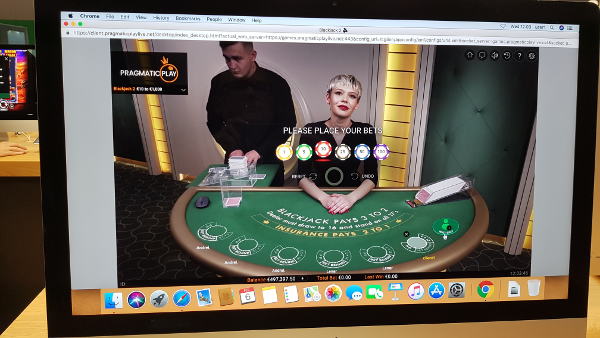 They say copying is the sincerest form of flattery. If that's the case Pragmatic Play Live Casino is winning this hands down!
Having purchased Extreme Live Gaming last year, they have since closed the brand and the studio in London down. That's something I just don't understand, why buy a live casino software provider close it down and then build your own solution from the ground up? I'm baffled!
Anyway, Pragmatic has built a new studio in Romania and games are being developed at quite a pace.
The development team is made up of ex Evolution, Playtech, Ezugi and maybe even more developers. They are unashamedly taking the best bits from all live casino providers to produce their own games.
This has provided them with a unique position in the market, which may result in some online casinos dropping existing suppliers in favour of Pragmatic.
At the moment no casinos are live and only two games, Blackjack and Roulette are ready for launch. Baccarat is due to follow in March.
I'll be keeping a close eye on Pragmatic Play to see if they can deliver on their promise of beating Evolution at their own game.
Another New Entrant – Amazing Gaming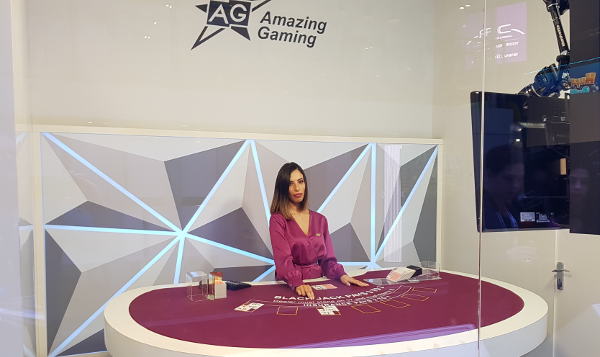 Amazing Gaming, the European off shoot of Asia Gaming has its new studio on the casino floor of the Portomaso Casino in Malta.
They are applying for a Maltese Gaming licence. In the mean time their feeds are being provided to the Asian market under their Curacao license.
Expect to see Amazing Gaming tables start to appear at online casinos later this year.
Portomaso Gaming expanding into Hotels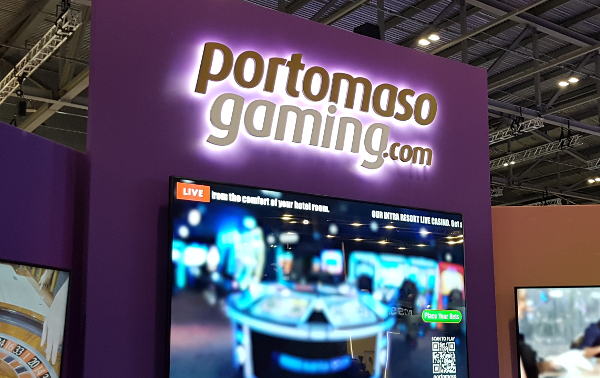 Portomaso Gaming has not been idle but is going in a different direction from Evolution and Playtech.
While others are going the entertainment route, Portomaso Gaming has been exploring different delivery channels.
They are shortly due to go live with a product aimed at hotel guests.
You'll be able to play roulette on your hotel TV using your mobile as a handset. The first hotel to go live will be the Dolmen Hotel in Malta later this year.
They have also been busy providing live streams for Ezugi and Vivo Gaming.
Also expect to see Portomaso start to offer a lottery product in association with Spinola Gaming.
Vivo Gaming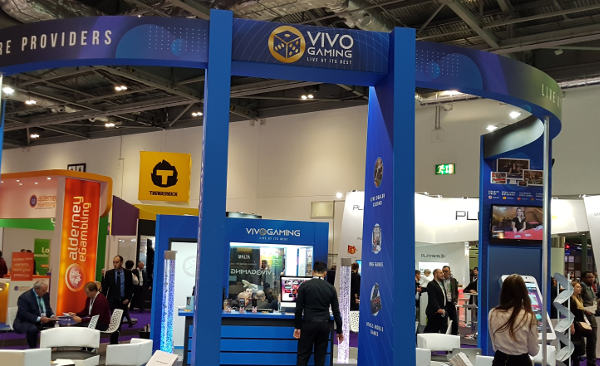 Vivo Gaming, who I know well, but don't promote that much because they don't have a UK license has been busy.
The live casino lobby now features auto refreshing Gifs of the tables, providing information on free seats and latest numbers in roulette.
Their games catalogue now includes an Immersive Roulette product, live streams from the Oracle and Portomaso Casinos in Malta, and a floating video screen on mobile for Roulette.
Their studios are located in Bulgaria for English speaking dealers, Uruguay for Portuguese. Columbia for Spanish,  Batumi – Georgia for Turkish and the Philippines for Asian players.
A live Bingo product is being developed for the Brazilian Market.
On the license front, Vivo is applying for a Maltese License. A UK license may be an option by using the umbrella license of their parent company Tom Horn Gaming.
BetGames
Betgames doesn't do so well with UK players but is strong in other markets.
A new game is on the cards which offers player decision making. It's not like anything we've seen before and has a skill/sports element to it. It's been developed specifically for the LATAM market.
In other news, Male presenters have been recruited and are now presenting at most of the games.
A new auto play feature has been added to the lottery type games, so you can subscribe for upcoming draws.
Ezugi Continues with development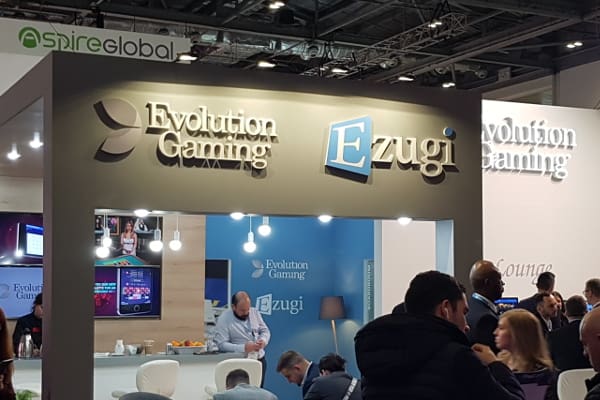 Since Ezugi's purchase by Evolution we've all be waiting to see what the impact would be.
Well, for the moment, it's business as usual.
A new playing interface, version 3.0,  is being rolled out across the network.
3 Card poker is being developed for the American Market, where Ezugi has a strong presence in New Jersey.
The road map over the next 12 months is interesting. Licenses are being obtained for Malta, Italy Spain, Sweden and Denmark.
New Games will include Baccarat, 3 Card Poker, Sic Bo, Bet on Poker, Golden Balls, Keno and Bong!
I'm most looking forward to the improvements to the roulette interface which I reviewed recently.
Other bits and pieces.
Live Casino providers targeting Asian players were in abundance again at the show.
However development of games hasn't really progressed over the past two years.
The products are still aiming very squarely at the Asian market, which is what you'd expect. However I saw no signs of innovation at the same level as we have in Europe.
The US market is interesting, with only Evolution and Ezugi currently having a presence there. We will see Playtech join the frey at some point. I don't know where or when!
Summary
Entertainment is certainly the direction live casino seems to be going.
Evolution is creating a new market rather than finding an existing gap.
The inclusion of RNG type bonus rounds on live games is interesting and will certainly appeal to players that want the chance of a 1000x to 2000x payouts.
It's also interesting that Yggdrasil, who just provide RNG games is also developing table games with a slot type bonus round.
I'm very much looking forward to playing them all when they're released.