Netent Live Roulette
Netent Live Roulette is probably one of the most straightforward live roulette games you'll come across.
NetEnt Live Roulette Facts
It's European Roulette.
Standard and French table layouts.
La Partage is an option.
Live Dealer and Auto Roulette Wheels.
See up to 6 others players chips on the table.
Have the ability to save and reuse your favourite bets.
You can place bets on the table or use the racetrack.
Statistics for the last 15 game rounds.
Last 3 Hot and Cold numbers.
Two camera views of the wheel.
NetEnt Live Roulette comprises of three separate components:
A wheel.
A dealer.
A Chromakey/Green Screen studio area.
There is no physical table, like you'll see at Evolution Live Roulette.
Netent uses technology to great effect, which gives them a higher degree of flexibility for creating roulette streams and helps to keep the costs down.
The result is a slick modern playing interface, with all the basic playing options you'll need.
You'll probably play other tables with far more playing and betting options, but if you just want to bet and do it quickly there are not many better options.
Lets take a closer look
The Spin to Spin time of each game round is about 45 seconds depending on the dealer.
There's 15 seconds of betting time, so you have to be reasonably quick to place a bet.
The wheel is always spun from the last winning number and the spin direction alternates with each new game round.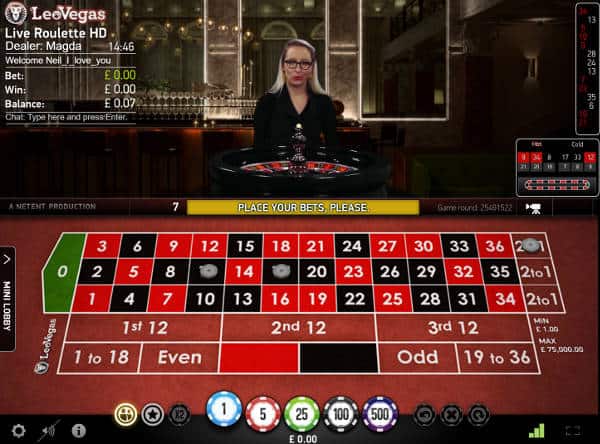 Betting Options
You can bet on the main Roulette layout or use the Racetrack or a combination of both.
Neighbour betting is possible using the Roulette Racetrack. The default is 2 Neighbours either side of your number, giving a total of 5 numbers bet.

French bets covering Jue Zero, Tiers, Orphelins and Voisins can all be placed using the race track.
La Partage is available on some tables, again it's an optional extra for the casinos. If it's available you can select it as an option before loading the table. You should note that the minimum stake is doubled, so a £1 table becomes a £2 table. The Max stake remains the same.
Table Layouts
It only takes a tick, but if you prefer playing with a more traditional french layout you can select it before you enter the table.
It's a configurable option for the casinos, some will have it and some won't.
European Layout

French Roulette Layout

Camera Views of the wheel
You get three views of the wheel. Front on, overhead and on some tables you'll get combined.
There are no zoomed in closeups of the result.
The first is a front on view. You may or may not see into the wheel.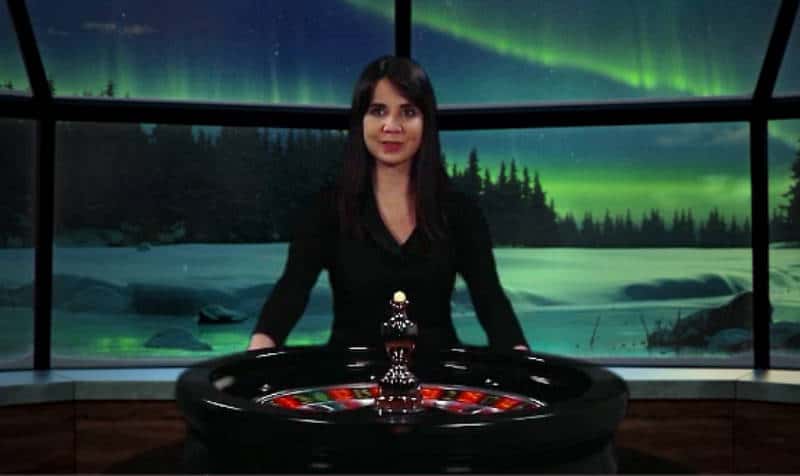 The Second is an overhead view as the ball is spinning in the wheel.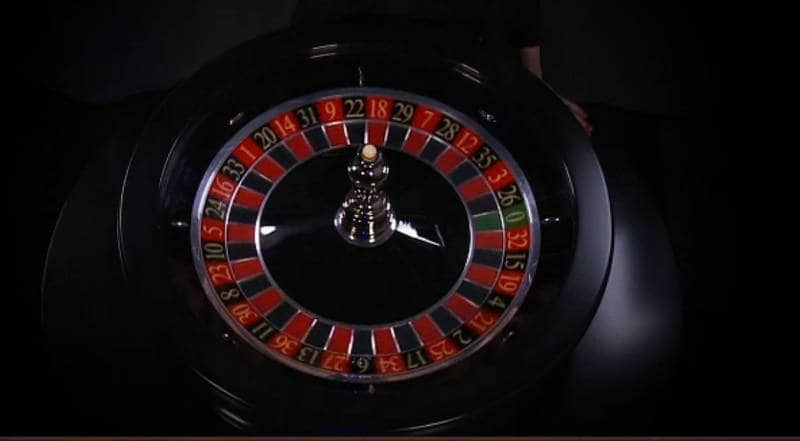 Third is the combined view behind the dealer.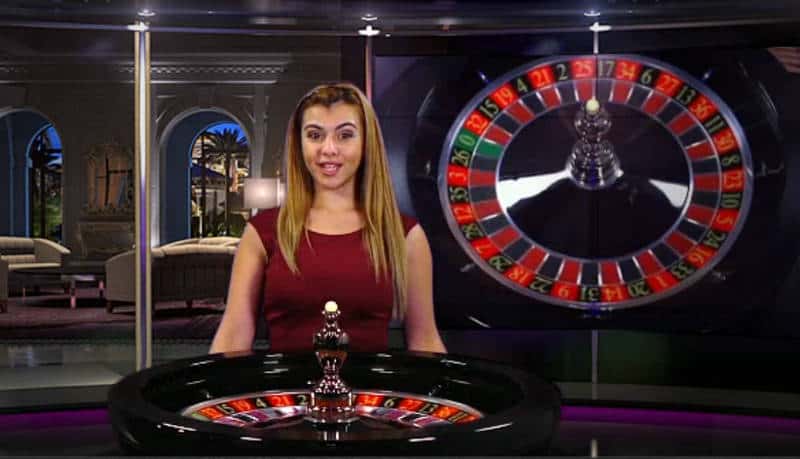 Choice of Tables
There's a variety of tables to choose from. General Play, VIP , themed and Auto Roulette tables.
All can be selected from the games menu.
VIP Live Roulette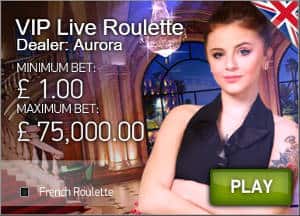 Live Roulette Pro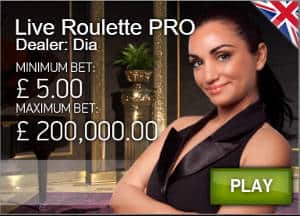 Themed Live Roulette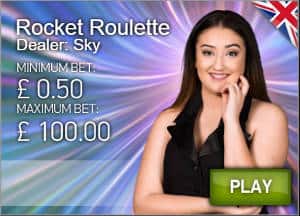 Automatic Live Roulette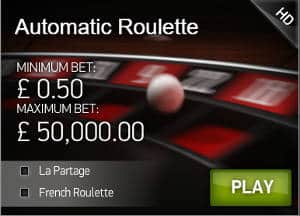 Norsk Live Roulette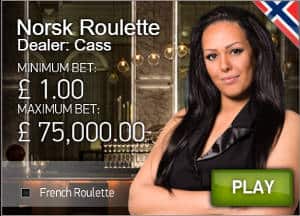 Deutsches Live Roulette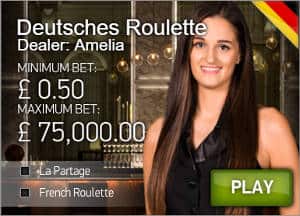 Turkce Live Roulette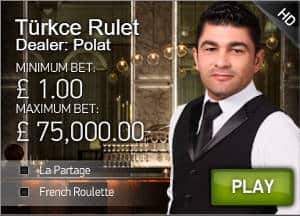 Devices types
HTML5 has been used to develop the live roulette playing interface so you can play on any personal device.
In my opinion the Tablet offers the best experience because you're able to move around with a screen that's big enough to enjoy the game.
I find playing on a mobile phone a bit fiddly.
See my Netent Live Mobile roulette article for more detailed information.
Netent Live Roulette Summary
If you're looking for a no nonsense game of Live European Roulette then Netent has a really good version.
VIP and High Rollers like it because it's a relatively quick game that provides all the information you need in a simple and clear playing interface.
If you fancy playing, just hit the button at the bottom of the page to take you to a list of recommended Netent Live Casinos.