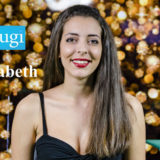 Interview with Elizabeth – Live Dealer at Ezugi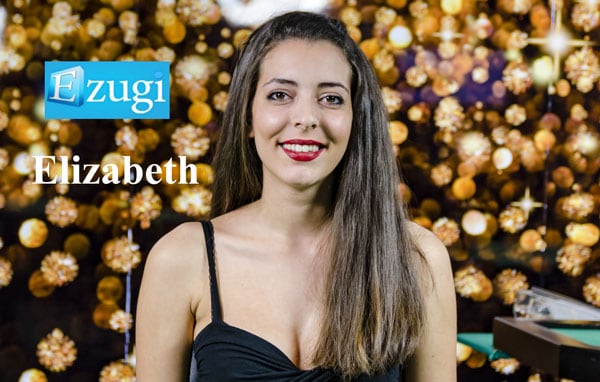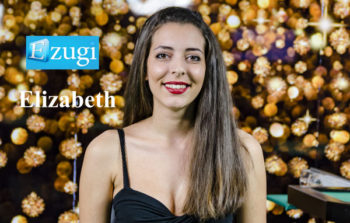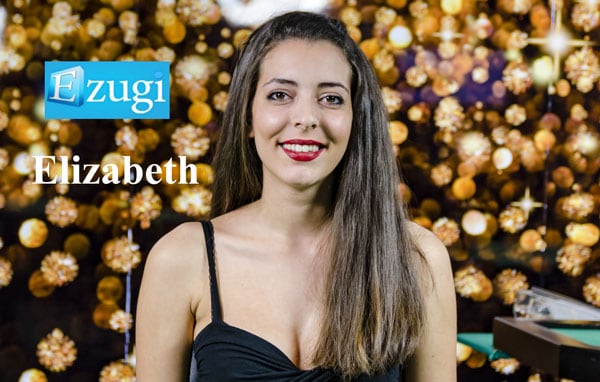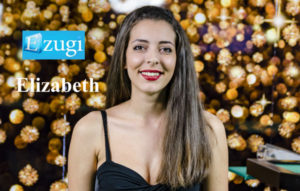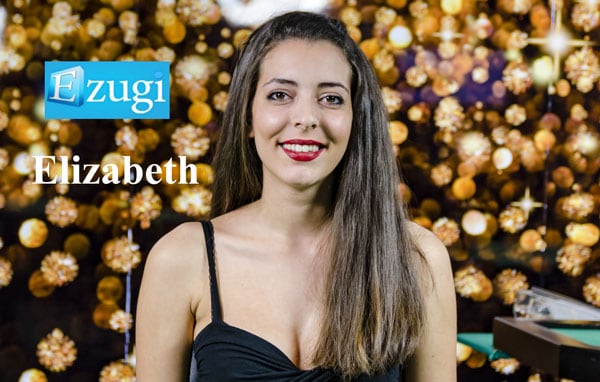 Posted May 20, 2016 by
Neil Walker
Elizabeth has been working for Ezugi for the past 2 years and works out of the studio in Bulgaria. 
What is your name please?
Elizabeth.
How old are you?
I'm 22 years old.
What nationality are you?
Bulgarian.
What languages do you speak?
Bulgarian and English.
What attracted you to become an online live dealer?
It's an interesting job. It's a lot of fun and an amazing experience.
Had you had any previous experience of either presenting or dealing live table games?
No
What skills do you need for the role of a live dealer?
The first and most important is to be polite, friendly and very patient. You have to be focused on the game and on the chat as the players may have questions.
How long have you been a live dealer?
2 years.
What sort of career progression is available to you?
From dealer to Pit Boss.
Can you describe a typical day for you at work?
When I go to work the first thing I have to do is dress up, put on make-up and make myself look good. After all of this, if I have time before I go on the tables it is a pleasure for me to talk and drink coffee with my colleagues.
What other jobs need doing when you're not dealing at the tables?
If you are a new dealer you have to train when you are not on the tables. If you are a trained dealer, you can rest, watch TV, surf the Internet, etc. while waiting for your shift.
How long is a typical shift?
8 hours
How long do you deal at the same table?
30 minutes.
Training
What training are you given?
We learn all games played in the casino. The training takes as much time as needed for a dealer to be prepared enough for the online live game.
Who provides the training?
The pit bosses.
How long does the training take and do you have to pass tests before you are allowed to deal?
My training was 4 days, but is most often more than 4. It is absolutely individual.
What does the training involve?
The training is based on the rules and practices for playing all types of games in the casino and on the behaviour of the dealers.
Do you have to be trained in all the games before you are allowed to deal for real?
Yes, we have to know all the games before we are allowed to deal for real.
Dealing
Do you need a license to be able to deal live casino games and if so who provides it?
No, you don't need a license. You only have to be trained to deal.
Is your on table performance measured? If so, in what way?
Yes, pit bosses grade us individually based on looks, the way we behave and how well and fast we deal.
How do you know when you're doing a good job?
If the computer does not count "misdeals", I know the game is running smoothly. Sometimes the players give us tips- this means they are happy playing on live and I know I have done my job. 
How important is the chat facility?
Very important. It is our communication with the players. They may have questions about the game, which we have to answer in order to help them.
Do you have prepared questions to get players talking?
No we don't. I talk with the players for all I want.
What subjects are you not allowed to talk about?
We are not allowed to reveal our personal details such as Facebook, twitter etc. Most of the time I feel what I don't have to discuss with the players.
Was there anything that surprised you about being a live dealer?
I was surprised that a job can also be a pleasure. I love it so much.
Technology
When you are dealing what information do you have in front of you?
I get to see registering the correct card, the round timer and blackjack information (insurance, splits, etc).
What info do you have about the player?
Only their nicknames.
Do you know how much people are betting?
No.
Personal
Do you play casino games yourself?
No.
What is your favourite game? and why?
Blackjack. I like dealing cards on that table.
What is the best part about your job?
Doing my job is fun. I also like talking with the players.
What's the best thing about working for Ezugi?
Like I mentioned earlier, this is the first time I go to work with pleasure. It's my second home. If something was to happen, I know there are people there who can help me out for everything.
What is the funniest thing that has happened to you at work?
Every day something funny happens.
What do your friends think of your job?
They think that it's a very special work – like to work for the queen.
If you could choose 7 people to deal blackjack to who would they be and why?
(They can be anyone, alive or dead, famous or not).
I don't need famous people on the tables,  just me and my friends.
What are your hobbies?
To go out with my friends and have fun.
What is your favourite holiday destination and why?
France-Paris, lovely place. It's so romantic and so magnificent. It's just amazing.
Do you have any pets, if so what are they and what are their names?
Yes I have a dog and her name is July.
What sorts of music do you like and why?
Ballads because I'm a romantic person.
Have you been to any concerts recently? If so what and how was it?
No, but hope I will be soon.
If you could have a super power for a day what would it be and what would you do?
I will be a wizard and I will make the world a better place to live. I will give everyone what is most needed.
Do you play or watch sport?
No.
What is your favourite food?
Chocolate cake.
Is there anything else you'd like to say to give the readers an insight of online live casinos?
Yes. Dear players, you are welcome to play with us. Join our online casino in order to enjoy the excitement with our games and especially to meet me.
You can play live casino games with Elizabeth at Cyber Club or DublinBet live casinos.