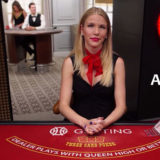 Interview with Alina – Live Dealer at Genting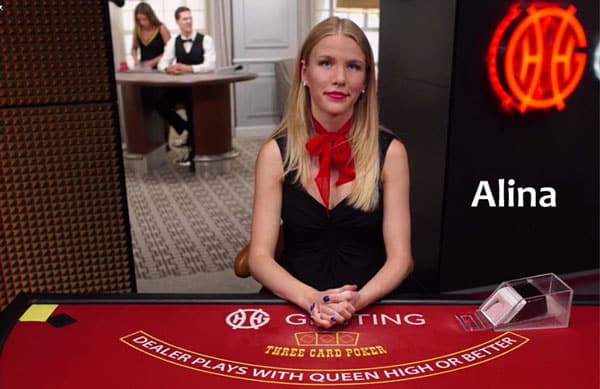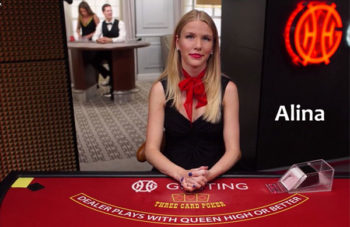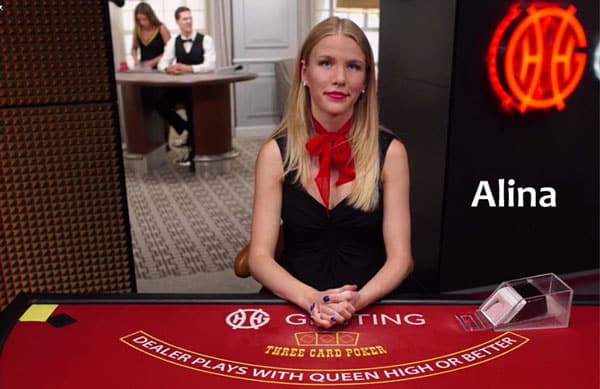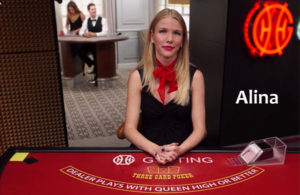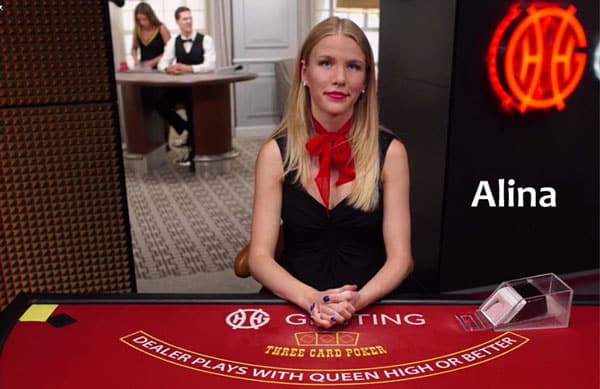 Posted August 9, 2016 by
Neil Walker
Genting have their own dedicated private live casino room at Evolution Gamings studios in Riga, Latvia. They have tables for their Genting and Crockfords brand (which can only be accessed by invitation).
The dealers are employed by Evolution and some are trained to work specifically for Genting.
Alina has been working with Evolution for 1 year and more recently has moved onto the Genting tables.   
What is your name please?
Alina.
How old are you?
24.
What nationality are you?
Latvian.
What languages do you speak?
Russian, English, Latvian and German.
What did you study at school / university?
I studied Hotel & Restaurant Management and now I study International Business Administration.
Have you had any previous jobs, if so what were they?
Yes, I was an assistant reservation manager.
What attracted you to become an online live dealer?
There are lots of opportunities in this career, there is a flexible work schedule and it is a great chance to meet new friends.
Had you had any previous experience of either presenting or dealing live table games?
No.
What skills do you need for the role of a live dealer?
I think you need to be patient and vigilant, pay attention to detail and have good communication skills.
How long have you been a live dealer?
1 year.
What sort of career progression is available to you?
I have different kind of career progression opportunities available  to me, however everything depends on my personal preference and interest in the specific areas.
Can you describe a typical day for you at work?
Usually I like to come to work early in order to have time to drink coffee with my friends and catch up, and then later I do my make-up and hair, as being in front of the camera it's important to be presentable.
Before I start my shift I attend a team meeting, where  our Team Leaders give us news and important information.
Typically my shift is 8 hours long, but I have 2-3 hours for a break therefore I have time to do some training, eat my lunch and chat with colleagues.
I finish my shift at 11pm and it takes me about 20 minutes to get home.
What other jobs need doing when you're not dealing at the tables?
I do not have any others job.
How long is a typical shift?
8hrs
How long do you deal at the same table?
30 mins.
Do you only deal on the Genting tables?
Yes.
Do you deal on the Crockfords tables?
Yes.
Training
What training are you given?
At the beginning we are given 3 weeks training and we learn blackjack first.
Who provides the training?
The training is provided by certified trainers and Team Leaders.
Did you need any special training for the Genting tables? 
Yes, I did. At Genting we have 6 different live tables, so I had to make sure I knew them all before I could start dealing.
Dealing
Is your on table performance measured? If so, in what way?
Yes my performance is measured almost every day in four criteria: presentation, game rules and procedure, communication and game strategy.
How do you know when you're doing a good job?
When I am getting a good evaluation from my Team Leaders.
Technology
What info do you have about the player?
I have the nickname of the player and name of the casino.
Do you know how much people are betting?
Yes.
Personal
Do you play casino games yourself?
No.
What is your favourite game? and why?
My favourite game is Casino Holdem, because when I am dealing the cards I feel so excited and you never know what combination will appear on the table. I also like Baccarat Squeeze, it's quite an interesting game that creates excitement for players when you squeeze the cards.
What is the best part about your job?
I think the part of my job is when I am recognized by players and they are willing to play with me; I can also grow within the company and develop my skills.
What's the best thing about working for Genting / Evolution?
In my opinion the best is my Genting Team colleagues and atmosphere on the Genting gaming floor.
What is the funniest thing that has happened to you at work?
I had many funny moments at my working place, but I'm not going to share them!
What do your friends think of your job?
Some of my friends have joined the company and we enjoy it together.
What are your hobbies?
I don't have any particular hobby, however in my spare time I like to do any kind of sporting activities.
What is your favourite holiday destination and why?
My favourite holiday destination is Spain, Andalucia. Because I like to broaden my horizons, try new cuisine and learn new languages. I hope I will visit this place once again.
Do you have any pets, if so what are they and what are their names?
Yes we do, this is an interesting story.  My family found our dog on the street and took her in when she was a puppy and we named her Ella, she has been with us 8 years.
If you could have a super power for a day what would it be and what would you do?
My super power would be to move at high speed to save my time,  I could in one second be at another place.
Do you play or watch sport?
I like to watch figure skating and rhythmic gymnastics. In daily life I like cycling and swimming.
What is your favourite food?
My favourite food is grilled chicken and pizza. But I am a sweets lover.
Thank you Alina.
If you want to see or find out more about Alina then you'll find her dealing on the Genting Tables most days. She'll be pleased to see you so pop by and say hello.