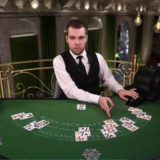 Interview with NetEnt Live Dealer Samuel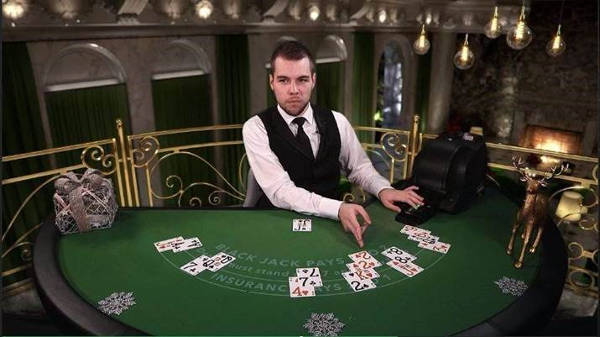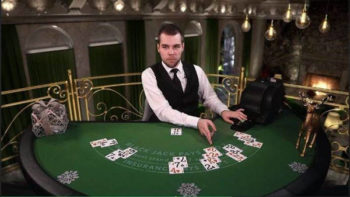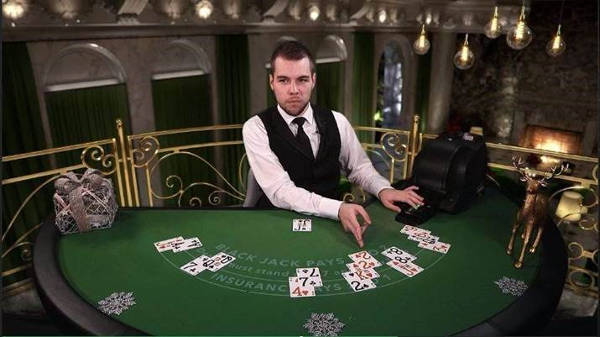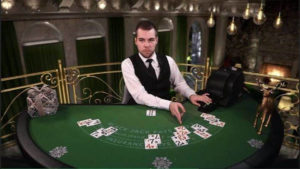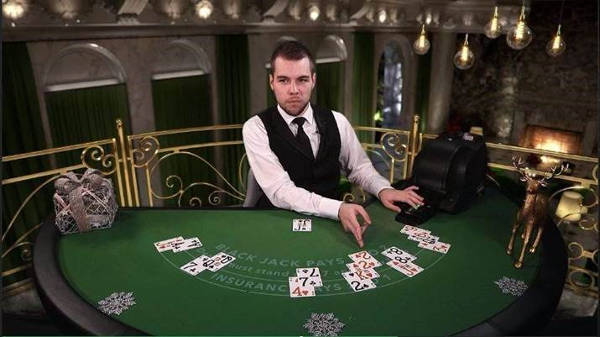 Posted January 24, 2019 by
Neil Walker
This is the last in my series of Interviews with dealers from Netent.
Samuel is relatively new to NetEnt having joined only a few months ago.
Like a lot of the dealers Samuel has a varied work background, but has previous experience of dealing with customers.
---
What is your screen name please?
Samuel.
How old are you?
24.
What nationality are you?
Hungarian.
What languages do you speak?
English & Hungarian.
What did you study at school / university?
I had engineering + networking at first, after I did a school for bar tendering 😀
Have you had any previous jobs, if so, what were they?
Front Office Management/Reception in hotels + bar tendering/serving.
What attracted you to become an online live dealer?
Always wanted to try live streaming, now I can do it as a job, so cool 😀
How long have you been a live dealer?
Not long!
Can you describe a typical day for you at work?
Constantly improving and having fun with my new friends in the breaks + trying to help wherever I can.
What other jobs need doing when you're not dealing at the tables?
Shuffling/Helping/Practicing if needed of course.
Was there anything that surprised you about being a live dealer?
It's fun, and very enjoyable.
How important is the chat facility?
Very very, that's how we communicate with the players.
What sort of subjects do you like to chat about?
On the table about the game itself, or anything if needed, but I like to make movie and game references as well 😀
What is the best part about your job?
The company is a big family basically.
Do you play casino games yourself?
Time to time I play poker/Blackjack.
What is your favorite game and why?
Blackjack, it's very enjoyable to deal and play (only with friends)…I used to play it with my grandparents.
Personal
If you could choose 7 people to deal blackjack to who would they be and why?  (They can be anyone, alive or dead, famous or not).
2 options here for me,
to my friends.
to the best mathematicians, would be interesting 😀
What are your hobbies?
Playing video games, exploring new things/places.
What is your favorite holiday destination and why?
Every birthday of mine or of my girlfriend we try to go a different hard rock cafe and eat the local legendary burger.
Do you have any pets, if so what are they and what are their names?
Unfortunately no.
If you could be any animal what would you be and why?
I'd choose a dog, because they are loyal, friendly, cute & fluffy 🐶
What sorts of music do you like?
Mostly rock/metal.
If you could have a super power for a day what would it be and what would you do?
A genie, so I could grant wishes 😬😬
You win €10m on the lottery, what is the first extravagant thing you would buy?
Flats in my home country, best way to store money.
What was the last gift you gave someone?
An external SSD (Solid State Drive).
What was the last gift someone gave to you?
A bracelet.
What is the funniest thing that has happened to you recently?
The most recent one is with Ognen, when he dealt Blackjack for us, and he acted like I am the super high roller, hard to explain, but it was very good 😂
What was the last thing you purchased?
A pair of black jeans.
Do you have a favorite book/Author?
The War Craft series.
Do you have any hidden talents? Is so what are they?
None of them are hidden, as far as I know 🤷🏻‍♂️
What is your favorite season and why?
In the winter it's summer, in the summer its winter 😅
What's the hardest thing you've ever had to do?
Prepare for exams in the subjects I hate.
What scares you the most?
Nuns, definitely Nuns.
Do you have a favorite food?
Any kind of beef.
What are your favorite sweets?
Apple pie.
Tell me something that not many people know about you?
Most of the time they think I don't care, but I do.
---
Pop along to one of the Netent live casinos, where you'll find Samuel Dealing.
Tell him you read his interview in live casino comparer 🙂