Interview with Anastasia – Live Dealer at Genting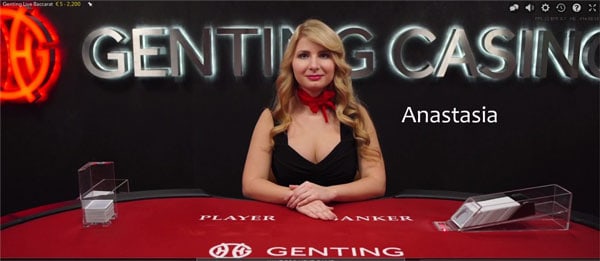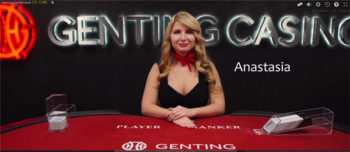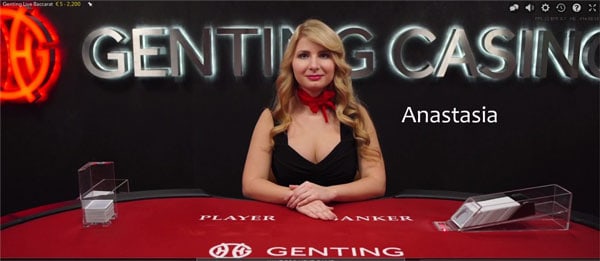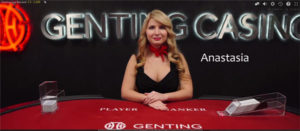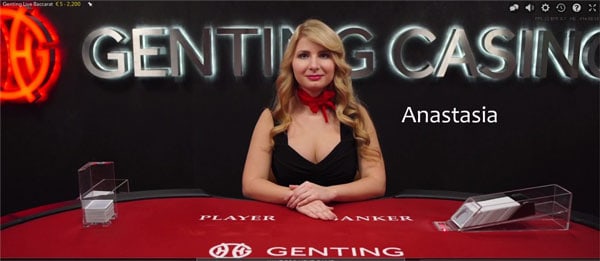 Posted January 5, 2017 by
Neil Walker
So starting off:
What is your name please?
Anastasia.
How old are you?
22.
What nationality are you?
Russian.
What languages do you speak?
Russian, Latvian, English.
What did you study at school / university?
Cosmetology.
Have you had any previous jobs, if so what were they?
Assistant in a tourism agency, waitress.
What attracted you to become an online live dealer?
Interesting job, good salary.
Had you had any previous experience of either presenting or dealing live table games?
Yes, I was working in Online Casino before.
What skills do you need for the role of a live dealer?
Good communication skills, English language.
How long have you been a live dealer?
2.5 years.
Can you describe a typical day for you at work?
I come to work, do my makeup and hair and go to do my job.
We have a lot of breaks, so I don't feel tired during the day.
We communicate with customers from different countries, so we are able to learn something new.
I have a lot of colleagues and we communicate a lot, so I really enjoy it here.
What other jobs need doing when you're not dealing at the tables?
I do my make-up, hair and nails.
How long is a typical shift?
8 Hours.
How long do you deal at the same table?
30 minutes.
Do you only deal on the Genting tables?
Yes.
Do you deal on the Crockfords tables?
Yes.
Training
What training are you given?
All necessary games.
How long does the training take and do you have to pass tests before you are allowed to deal?
Depends on the game, some are more simple and some are more complicated and can take 2 weeks.
What does the training involve?
Theory, practice, exam.
Do you have to be trained in all the games before you are allowed to deal for real?
Yes.
Did you need any special training for the Genting tables? 
Yes.
Dealing
Is your on table performance measured? If so, in what way?
The floor manager can check your performance, and give you advice.
How do you know when you're doing a good job?
You get a good mark.
How important is the chat facility?
It's important for customer's feedback and if they want to ask for help.
What subjects are you not allowed to talk about?
Politics, religion, sex.
Technology
What info do you have about the player?
Nickname and casino.
Do you know how much people are betting?
Yes.
Personal
Do you play casino games yourself?
No.
What is your favourite game? and why?
I like to deal Casino Hold'em and Baccarat Squeeze, because it's interesting and also Immersive Roulette.
What is the best part about your job?
I love it. It's interesting, it's not hard, I can improve my English skills and I see a lot of people.
What's the best thing about working for Genting / Evolution?
It's a job where you can be creative and artistic, you can express yourself.
What is the funniest thing that has happened to you at work?
I was walking down the stairs screaming that I'm a queen, and fell down, and poured the water all over me.
If you could choose 7 people to deal blackjack to who would they be and why?
Harry Potter, Brandon Urie, Leonardo DiCaprio, Jennifer Lawrence , Yuriy Kaplan,  Peeta Mellark . Cause they are awesome, and I love them.
What are your hobbies?
Sports, reading, traveling.
What is your favourite holiday destination and why?
I love traveling to Italy, I like the language, people, food and nature.
Do you have any pets, if so what are they and what are their names?
I have a cat Marfa, and a dog Civa.
What sorts of music do you like and why?
I like a lot of music, specially pop punk rock. It gives me very strong feelings.
Have you been to any concerts recently? If so what and how was it?
It was a rock concert of Ukrainian band "Valentin Strikalo", and I have loved it since high school, it was one of the best concerts.
Do you play or watch sport?
I like fitness.
What is your favourite food?
I like berries, sushi and ice cream.
Is there anything else you'd like to say to give the readers an insight of online live casinos?
It's a nice job you can combine with studies.
Why not visit Anastasia at Genting and mention that you've read all about her on Live Casino Comparer.