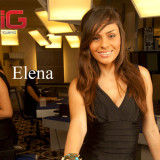 Interview with Elena – Live Dealer at Visionary iGaming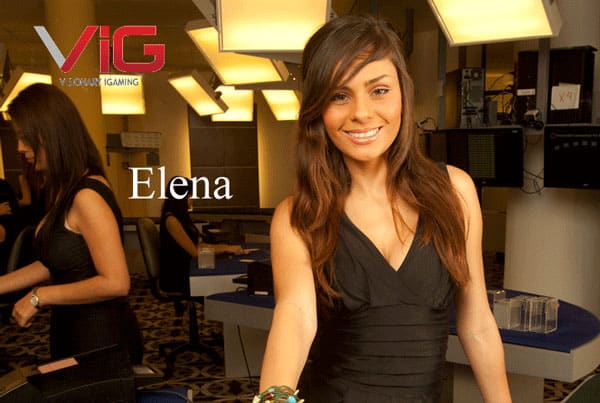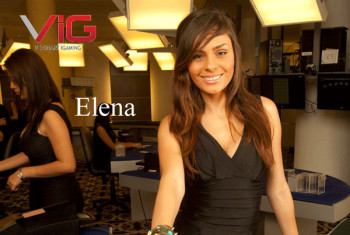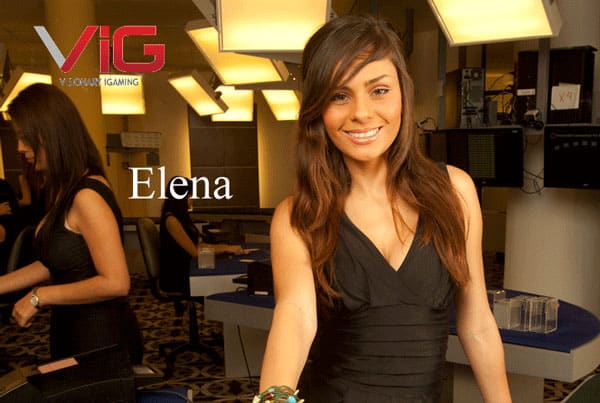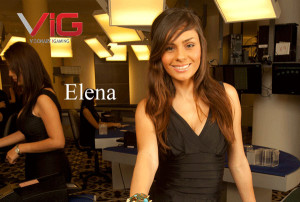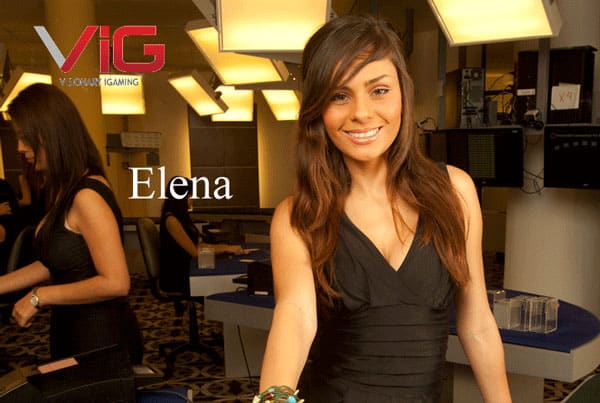 Posted March 29, 2016 by
Neil Walker
Visionary iGaming allowed me to interview Elena, one of their more experienced live dealers. If you ever play at Fairway or Celtic Live Casinos you're sure to come across her, and if not at the tables then in the promo pictures used on the websites.
There were a number of questions that i wasn't able to get answers for, but that doesn't make the interview any less interesting.
So kicking us off here is is the interview. 
What is your name please?
My name is Elena.
How old are you?
I am 28 yrs old.
What nationality are you?
I am a Costa Rican citizen.
What languages do you speak?
I speak Spanish, English and a little bit of Portuguese
What attracted you to become an online live dealer?
The fact that I get to interact indirectly with the players.
Had you had any previous experience of either presenting or dealing live table games?
Yes. I used to work at another Live dealer.
What skills do you need for the role of a live dealer?
Energy, Sympathy and most important Customer Service skills.
How long have you been a live dealer?
I have been a Dealer for 4 years now.
Can you describe a typical day for you at work?
We have a rotation schedule to follow. We deal 30 minutes at each table and we have three 30 minutes break.
How long is a typical shift?
It is an 8 hr shift.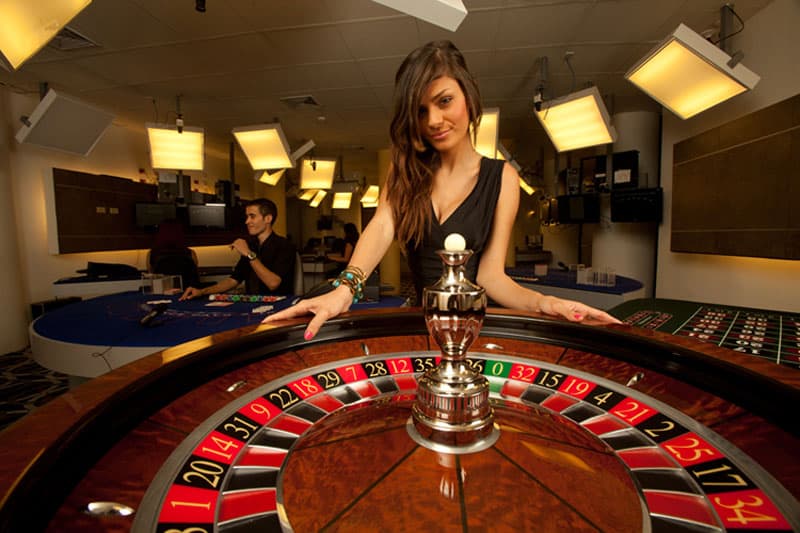 Dealing
How important is the chat facility?
It is a great deal as we can read the player needs and interact with them. I love the new emoji !
Do you have pre-prepared questions to get players talking?
No, we are as natural as possible.
What subjects are you not allowed to talk about?
We are not allowed to talk about our personal information.
Was there anything that surprised you about being a live dealer?
It surprised me that we can have a healthy relationship with the players and the amount of customer joining the tables on a single day.
Personal
Do you play casino games yourself?
No, I don't play any games at all.
What is your favourite game? and why?
My favourite game is Blackjack Classic. It is a fun game and it allows us to get many tips.
What is the best part about your job?
The best part of it is to meet up with real fiends and my boss.
What's the best thing about working for ViG?
Compensation and responsibility in first place. They have never missed a payroll and always on time. Second would be management, when someone has issues, they always have the time to listen to us. We love that and make us feel appreciated.
What is the funniest thing that has happened to you at work?
One time I saw one of my co-workers fell off her chair. That was funny!
What do your friends think of your job?
They think it is a cool and easy, lots of them are awaiting openings to join.
If you could choose 7 people to deal blackjack to who would they be and why?
 (They can be anyone, alive or dead, famous or not).
Johnny Depp because everybody loves him.
Collin Farrell because I love him.
A dealer from poker stars, I can't remember his name but he is so professional.
Steven Tyler, he is crazy and funny.
Mike Jagger, another crazy man.
Charlize Theron, I mean she is Charlize Theron!
Natalie Portman she is smart and has a beautiful smile.
Is there anything else you'd like to say to give the readers an insight of online live casinos?
Live casino's are as great as land based ones, the fun, excitement and interaction is the same.
I would like to invite the readers to come play and feel the thrill. You may be the next lucky player!