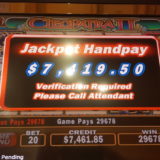 Online Slot Win Potential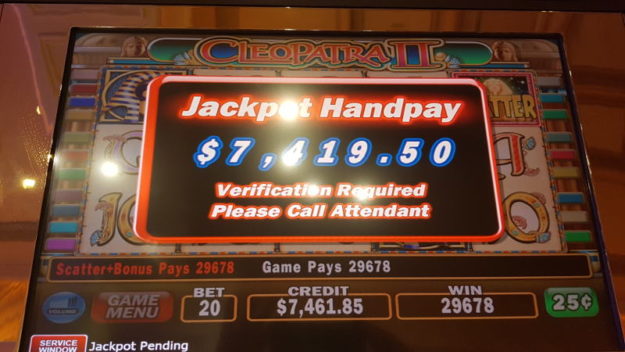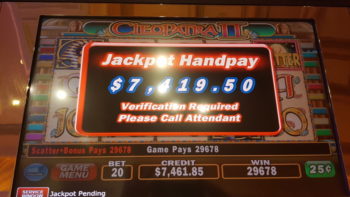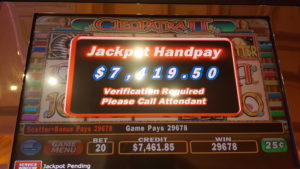 Posted July 10, 2017 by
Neil Walker
Online Slot Win Potential – How High Can It Go?
It's been the dream of gamblers forever to hit an enormous win for a relatively small stake and until the advent of online gaming there were limited opportunities to do so.
You had jackpots on land-based mechanical slots and national or state lotteries, neither of which required any skill or input.
For the personal touch a carefully chosen accumulator bet on the football or horses could come in at long odds, but generally you wouldn't expect such high potential returns from an online slot – or would you?
1,000x – 20,000x
The first online slots were mainly modeled on existing casino video ones and maximum prizes in most cases were not huge at all, with a rare few being able to pay in excess of 1000x bet.
When online slot designers really got going around a decade ago, the choice of game mechanics expanded as did the amount of themes and bonus rounds.
We had Playtech's Great Blue for example, which could theoretically reward the player with in excess of 20,000x bet. Another classic being Microgaming's Immortal Romance which could (and did!) pay over 10,000x for a full screen of Wilds via a random Wild Desire reels feature.
Of course at this time there was the explosion in social media and gambling chat forums. These 'Hollywood' screenshots attracted much attention and envy which indirectly led to slot developers making more higher-volatility games with huge prizes in the pay tables.
The second generation of games was most notably highlighted by WMS' Raging Rhino and Netent's Dead or Alive slots, both of which regularly were seen to throw in free games rounds in excess of 1000x bet, especially the latter.
Megaways Arrives
In 2015 though, Australian developer Big Time Gaming came up with the trademarked 'Megaways' mechanic, whereby the 6 reels could randomly display anything from 2 to 7 symbols and up to 117,649 ways-to-win. Therefore with stacking of those symbols the slots could pay big in both the base game and feature rounds.
The first popular example was Dragon Born, but the ball really started rolling with the release of Bonanza in 2016.
This slot combined Megaways with an increasing multiplier in the free games and caused much conjecture about how much it actually could pay.
So far we've seen a best of just over 14,800x which is far less than an older BTG Megaways, Queen Of Riches has been seen to give on occasion.
Bonanza is a game changer
The Bonanza game really set the slotting world alight though and soon the mechanic was licensed out to other providers, namely Blueprint Gaming who first used it on their Diamond Mine Megaways game.
Now we have in excess of 30 Megaways titles and some have even greater potential pays available.
The trend over the last couple of years has continued to favour volatile games. For example Pragmatic Play's Peking Luck boasting potential of over 50,000x bet.
But when Netent finally got around to releasing their sequel game Dead or Alive 2 earlier in 2019, players starting reporting some monstrous wins, so much so that most casinos lowered the maximum bet to just 3.60 £/$/e.
You see, this game has the capacity to pay well in excess of 100,000x stake in the High Noon bonus round and has reportedly already done so, albeit only at 0.09 stake.
One player did however film a bonus in excess of 70,000x for a life-changing win!
So have we reached the limit of slot potential with Dead or Alive 2 or is there scope for even bigger pays?
The line between game pays and progressives has now become blurred with basic slots capable of paying amounts hitherto only attainable via jackpots, or if you're a betting person, a very lucky accumulator.
Some players point out that the games are skewed with most people losing quickly due to a large part of the RTP so obviously being allocated to the Hollywood Hits feasible in the bonus game.
This doesn't seem to detract from their popularity particularly as low-rollers can spend pennies a spin and could win thousands back.
Have we seen the pinnacle of big-win potential with Netent's Dead or Alive 2, or are we going to see a game with even crazier maths in the coming year?
Personally I doubt it but what the market desires, the market gets!
Now all we need to see is the same win potential delivered with Monopoly Live.