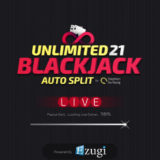 Ezugi adds Unlimited Blackjack with Auto Splits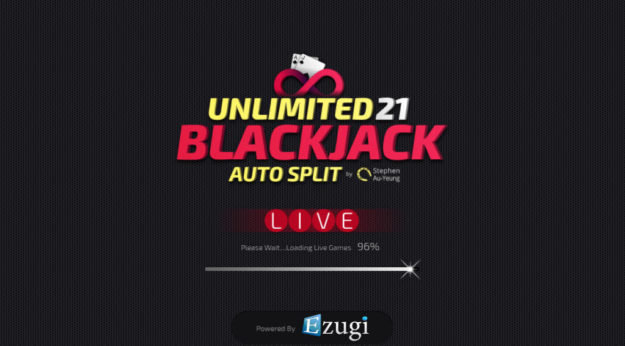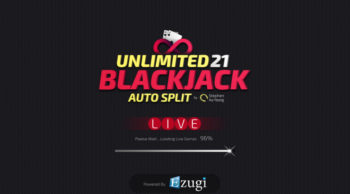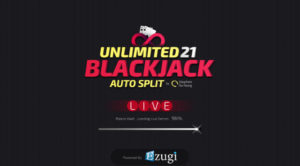 Posted February 22, 2018 by
Neil Walker
Ezugi has added Unlimited Blackjack with Auto Splits to their selection of live games.
The game, developed by Stephen Au Yeung is based on standard Blackjack.
It's played to Vegas Rules with an 8 deck shoe that's shuffled when 50% of it has been used.
The dealer deals one player hand that multiple players can make decisions on.
Other players decisions do not affect your playing decisions.
The players hand is automatically split if it's dealt as 2-2, 3-3, 6-6, 7-7, 8-8 or A-A.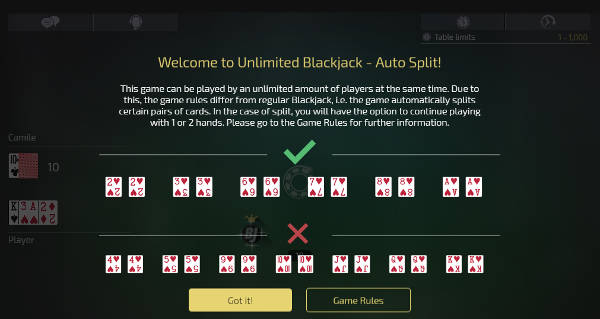 You get the choice of playing one or both hands. If you play both your bet is doubled.
Players can double on any hand.
A player can double on a split hand.
Insurance is offered when the dealer is showing and Ace.

Side Bets

of Perfect Pairs and 21+3 can be played.
European Studio
Turkish language
Ezugi transmits the games from multiple studio locations and in multiple languages, giving customers and players a real choice.
You can try out Unlimited Blackjack with Auto Splits at any Ezugi Live Casino.
Unlimited Blackjack with Auto Splits
As Unlimited Blackjack games go, this is one of the best ones I've come across.
Most other versions of this one to many game are dealt from a Shufflemaster dealing shoe, which means you get a fresh shoe at the start of each hand.
This may be convinient for the operator as it speeds up the hands per hour, but it sucks from a players perspective.
Also the game is normally played to European Rules rather than the more favoured "Vegas" variation.
What puts the icing on the cake is the ability to Double Down on splits. You can't do that anywhere else.
The drawback with this game is that multiple players are betting on the same hand.
While they have no influence on what you do with your hand they can have an adverse influence on the outcome of the hand.
I've seen silly players taking cards when they shouldn't and splitting 10's when they shouldn't.
For that reason I tend to steer away from these types of games and prefer to play my online Blackjack on a 7 Seat table.