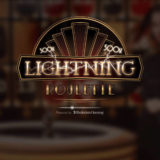 Evolution Lightning Roulette goes Live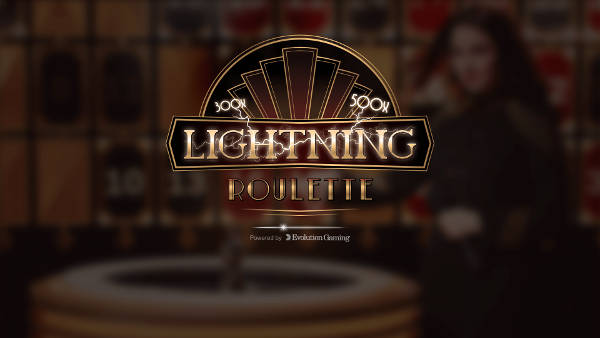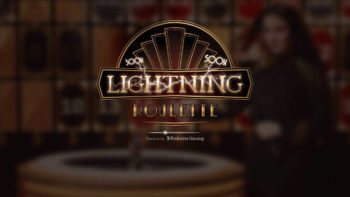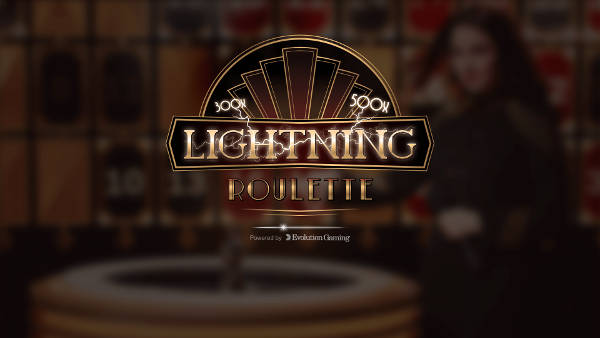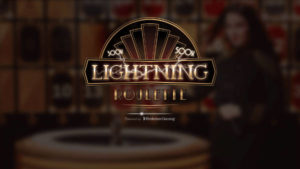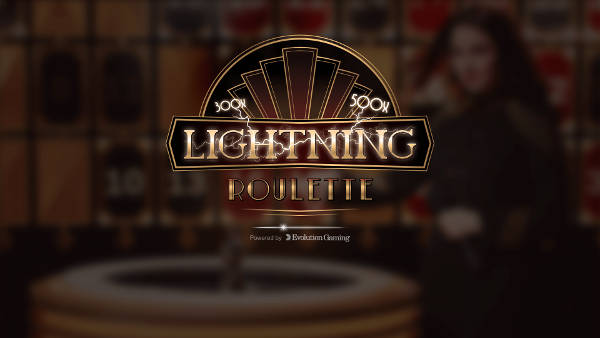 Posted April 5, 2018 by
Neil Walker
Evolution Lightning Roulette has finally gone live.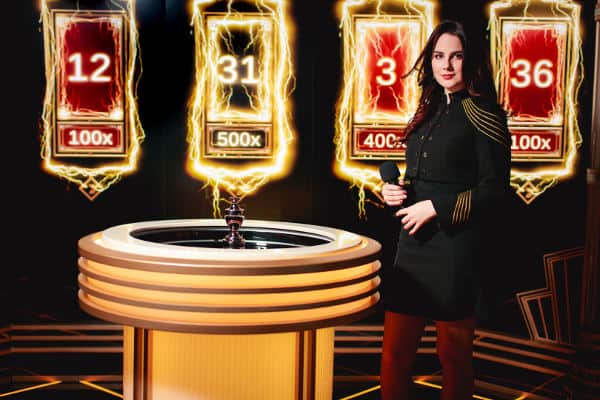 We were given a teaser of lightning roulette at ICE 2018, when Evolution showed us what we could expect from their latest creation.
It's Roulette, but presented in a way that we've never seen before.
It's been modified to increase it's appeal to a much wider audience.
Win multipliers of 50x up to 500x for up to 5 numbers per spin can be achieved.
If you've bet on one and the ball lands on one of the selected numbers, it's happy days for a big payout.
I honestly thought I'd hate the game, but honestly I love it.
It's the chance of hitting one of those lucky numbers that draws you back each spin.
How's Lightning Roulette played?
Quite simply its standard European Roulette.
An Auto Roulette wheel is used for each of the spins. The Presenter/Dealer doesn't interact with the wheel.
You place your bets in your normal fashion on the board, racetrack or by using the Favourite bet option.
Only Straight Up bets qualify for the Multipliers. If you're playing any other bet they all get paid at the usual payout odds.
Straight up numbers are paid at 29-1, rather than 35-1 you get on normal European roulette.
That brings the RTP down from 97.30% to a whopping 81.08%. So now you understand how the big payouts are funded.
When betting has closed a lightning bolt shoots across the number board and an Random Number Generator (RNG) is used to select up to 5 numbers and assigns a bet multiplier from 50x right up to 500x to each number.
The wheel is spun and if the ball lands in one of the selected numbers it pays out to that multiplier.
If you have a straight up number and you win you get paid 29-1.
Whats the Appeal?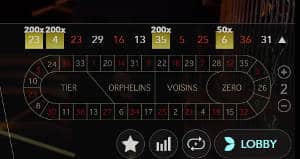 Quite simply it's going to be the multipliers.
I saw in one session 4 numbers hit out of 10 spins.
Now that is probably quite rare, but it seemed to hit about once in every 15 spins when I played later on.
The visuals are stunning. The feel is very Art Deco with lots of Gold and Black and Art Deco shapes.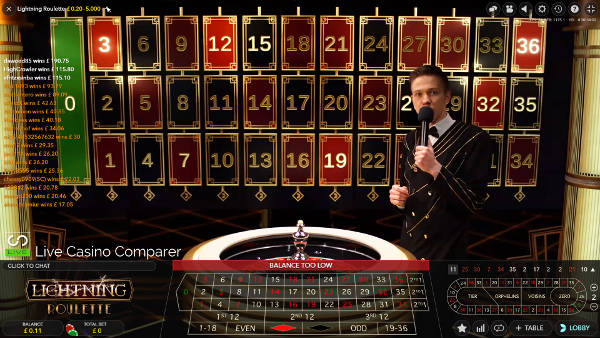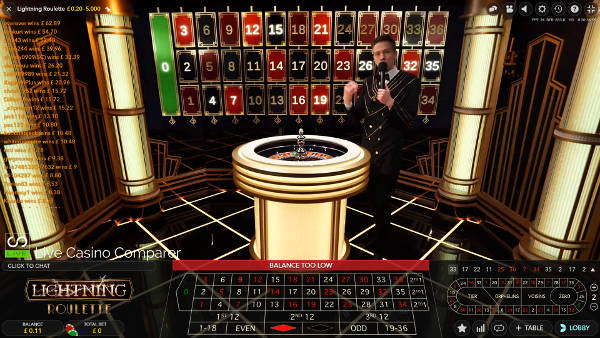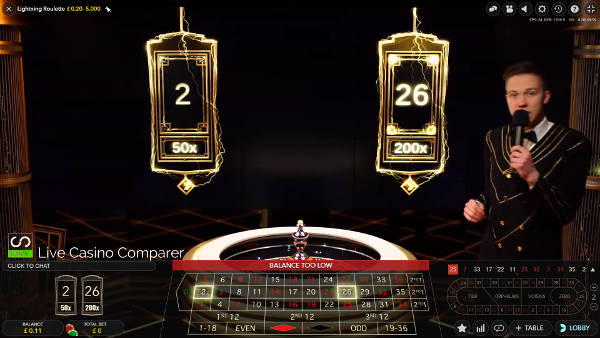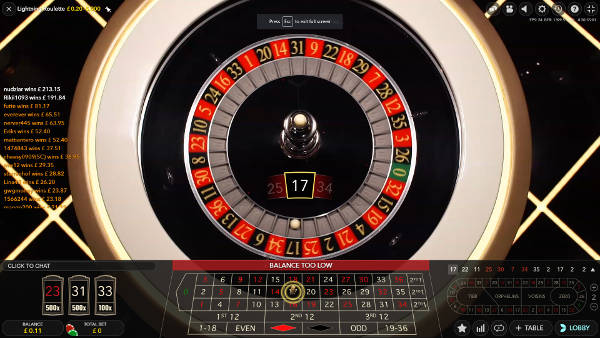 Where can you play?
The game is available across the Evolution network of casinos.
Any of the casinos listed here will have it.
But if you want a good casino that has a special promotion for Lightning Roulette then Mr Green is the place to play.