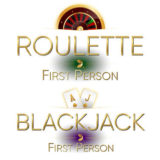 Evolution First Person RNG Games are Launched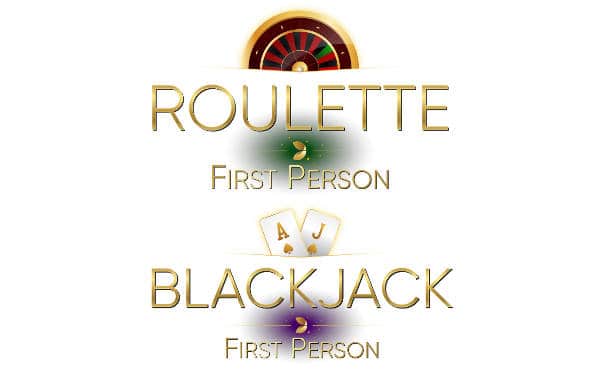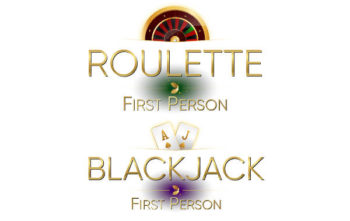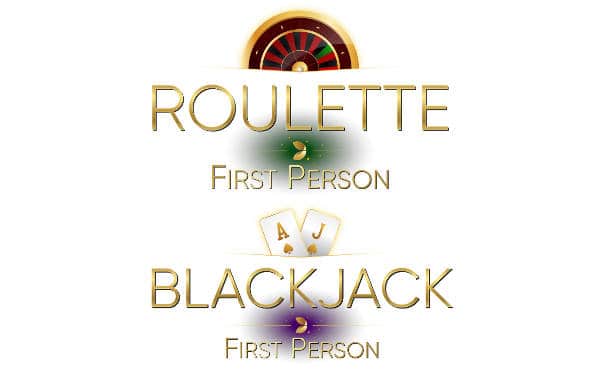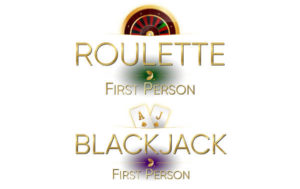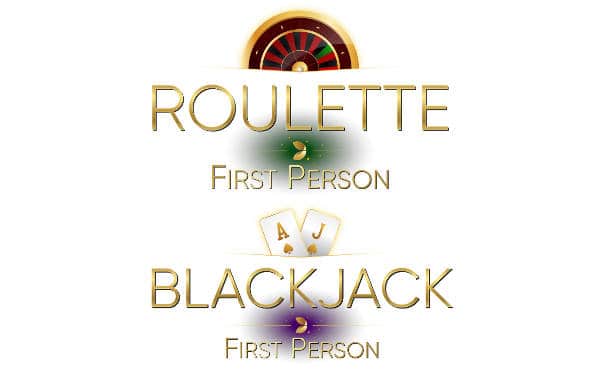 Posted October 16, 2018 by
Neil Walker
Evolution has launched two First Person RNG games, Blackjack and Roulette.
Evolution First Person RNG Games are exclusively available at Leo Vegas before going on general release later this month.
This is the second time we've seen First Person Roulette which was originally launched in early 2018. The game was removed shortly after release as it just wasn't up to the standard we've come to expect from Evolution Gaming.
Roll forward 8 months and we've now been treated to a newer version and also Version 1 of First Person Blackjack.
First Person Roulette
Evolution First Person Roulette is a single player game of European Roulette.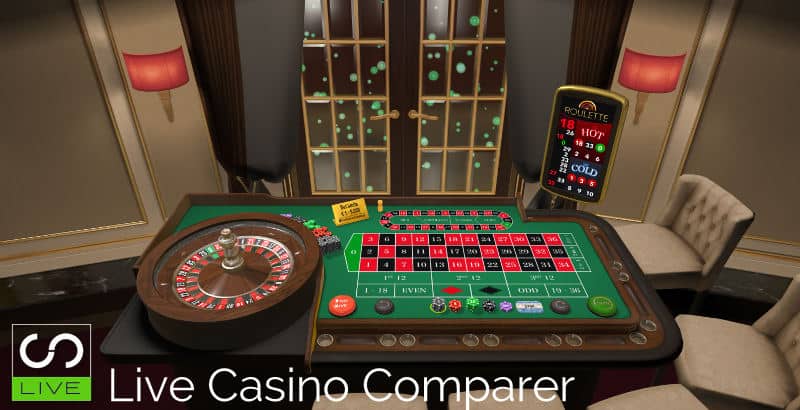 It's fairly basic in what it offers. If you're looking for an RNG Roulette game with multiple betting options this isn't it.
Bets can be placed on the betting grid and also by using a Race Track to place the French type bets. That's pretty much where the playing functionality ends.
What you do get is a playing interface that looks and feels the same as the one used in the live dealer games.
You don't get multiple camera angles, but the 3D type rendering is good and the graphics are impressive.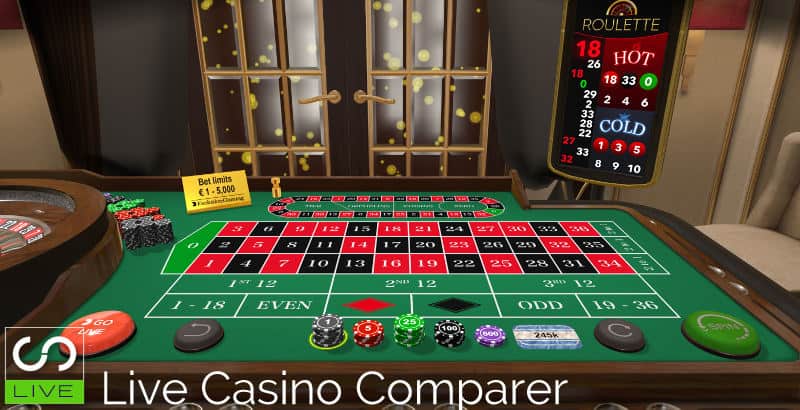 The playing view is restricted to just an overhead view of the table and the wheel, which is really all that is needed. In my opinion a multi Camera view would have made the game stand out more.
The ball/wheel interaction is where a lot of development time has clearly been spent.
It was this that let the first version down. It's been massively improved with over 3,000 different spin combinations built, so "tells" on where the ball will land are really difficult to spot.
If you fancy playing Live Dealer Roulette, a Go Live Button will transport you to the sites Live Casino tables.
First Person Blackjack
First Person Blackjack is an RNG version of Evolution Live Blackjack.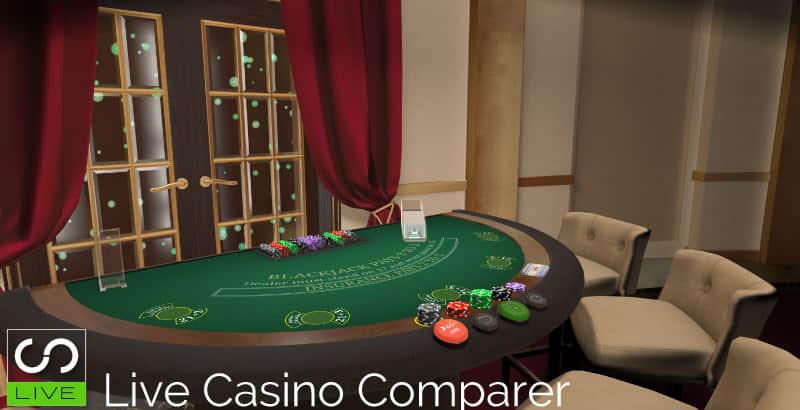 It is virtually the same in every detail, apart of course the live dealer.
It's a single player Vegas Rules game played with 5 seats.
An 8 deck dealing shoe is used which is reshuffled before each new game round.
You can double your bet on any 2 carded hand and split any pair. Split Aces get one additional card. You can't double on a split.
The speed of the game is controlled by the player who initiates the game with a Deal Now button.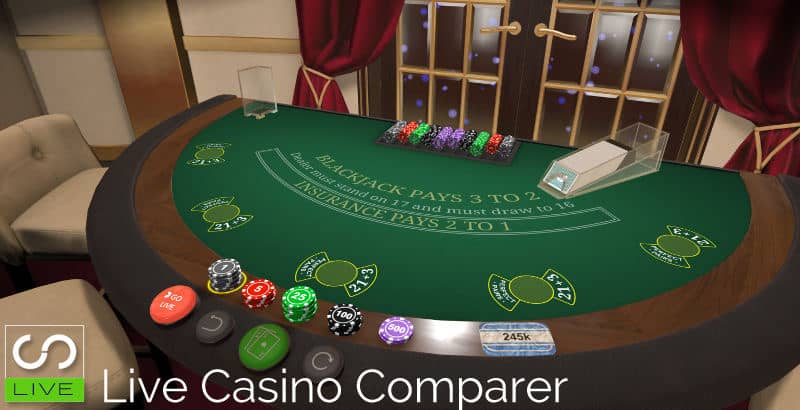 In terms of Blackjack games this is as close as you'll get to playing without a live dealer. The obvious difference is the game is not multiplayer and the shoe is shuffled after every game round.
The player interface uses the same features you'll find in Evolution Live Blackjack.
While playing the view of the table moves depending on your seating position, so you'll get a realistic view of the dealer position. The cards are clearly displayed, making it easy to see their face values as they are dealt.
Side bets of 21+3 and Perfect Pairs can be played. Bet Behind is not offered due to the nature of the game.
Summary of Evolution First Person RNG Games
I'd really like to be saying that I love these RNG games from Evolution. But in truth I think they are OK and if I'm being really honest, I think more time has been spent on how they look rather than the playability of the games.
The FPG Roulette is the poorer of the two games, with very little focus being made to the player experience. I found myself getting irritated that my chips weren't not being shown on the betting grid when I used the racetrack. That and the lack of special bets and the opportunity to save favourtite bets to use either within the game or on the live games is a disappointment.
The FPG Blackjack is a better game that is closer to it's live dealer counterpart.
I had hoped Evolution would have been braver with the playing rules, perhaps allowing doubles on Splits and more than one card on split Aces. But alas it's not meant to be.  It's a good introduction to Blackjack, but not somewhere I'd chose over Evolution Live Blackjack.
Where to play
The games are both being previewed at Leo Vegas. They have had the games skinned with their branding. This is something I would expect most of the casinos to do if they want the games to stand out from the other RNG games on the market.