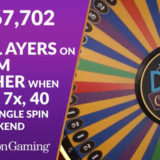 Evolution Dream Catcher 7x7x7x40 win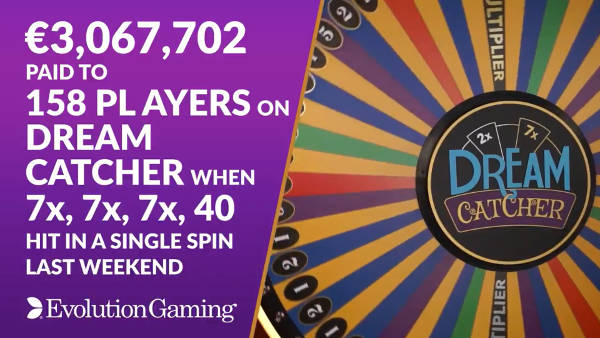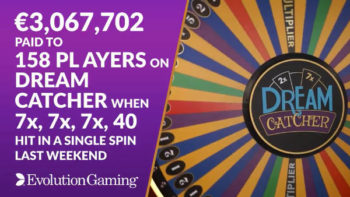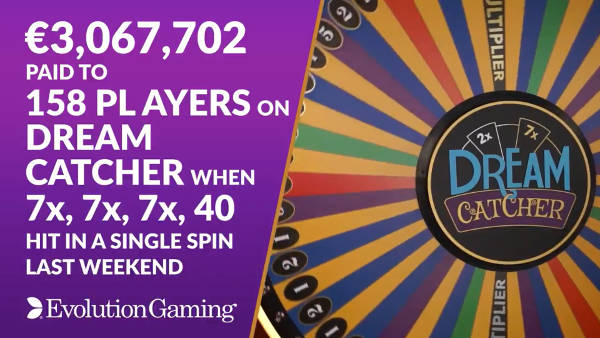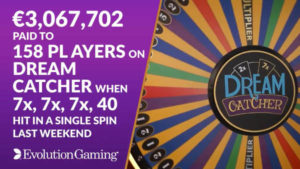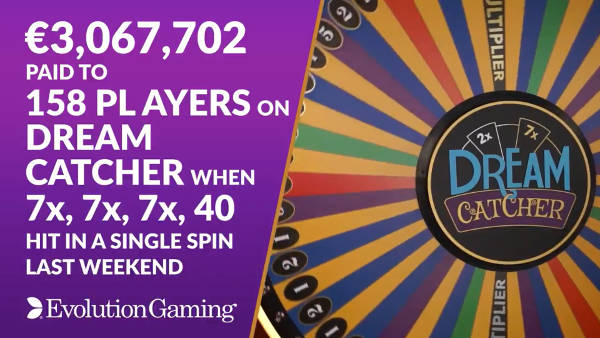 Posted November 16, 2018 by
Neil Walker
Evolution Dream Catcher 7x7x7x40 Win
Over the weekend of 10th/11th November 2018, Evolution Gaming paid out a massive €3,067,702 to 158 players who were playing Dream Catcher.
158 players had placed a bet on number 40 who then saw each of the next three spins stop on the 7x Multiplier.
That's a total multiplier of 343x that would be applied to the next number the wheel stopped on.
I can only imagine what the players were thinking as the wheel slowed and eventually stopped on the number 40.
The multiplier is then applied to the winning number giving a massive €13720 for every €1 Euro bet.
That's an average payout of €19,415 a player! Staggering!
Where you can play Dream Catcher
Dream Catcher can be played at all Evolution Live Casinos.
Personally, I'd play at Casumo because they have two wheels. An branded dedicated wheel called TopWheel Treasures and the standard wheel from Evolution.
Note: I'm currently trying to source a video of the winning spins, which I'll add into this news story.