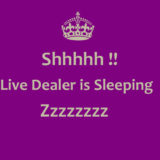 Live Dealer Sleeping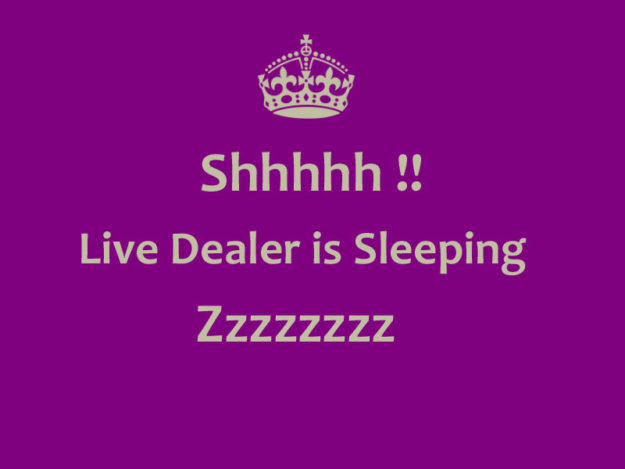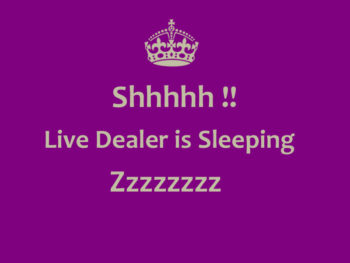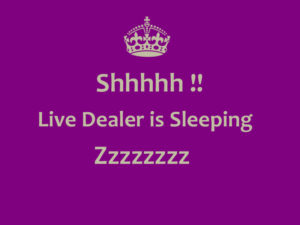 Posted July 28, 2016 by
Neil Walker
So we've all experienced those heavy eye lids, the desire to shut your eyes for just 20 seconds. Struggling to keep awake on a hot sunny afternoon. Maybe just had a big lunch and feeling nice and relaxed.
Well this Live dealer had one of those moments that I guess she'll wish hadn't happened. 
I thought I'd have a quick play at one of my old hunting grounds. A few hands of Blackjack to finish my afternoon off. 
Well I arrived at the table, no greeting which I thought unusual and then the eyes closed and head bobbed. Hhmmm I thought. Do I sit down or just watch events unfold. I chose the latter 🙂
I'm not going to name and shame as it can happen to anyone, but goes to show that when you're not busy, there's no one playing and your in a studio all on your own, boredom can take it's toil.
I've never seen this happen at one of the larger studios but have seen yawning at some tables when it's not busy.
Enjoy my Live Dealer sleeping video.