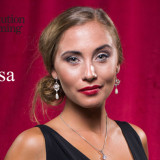 Interview with Disa – Swedish Roulette Dealer at Evolution Gaming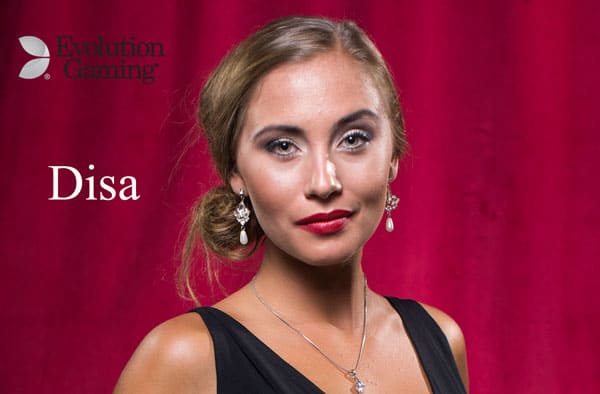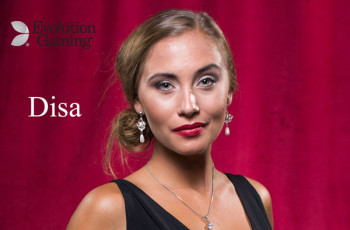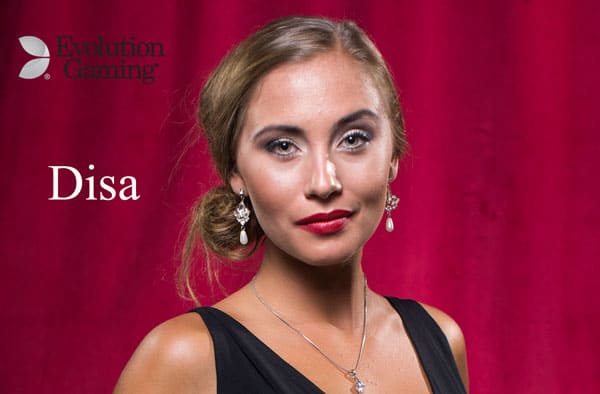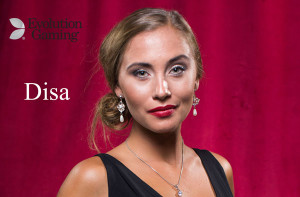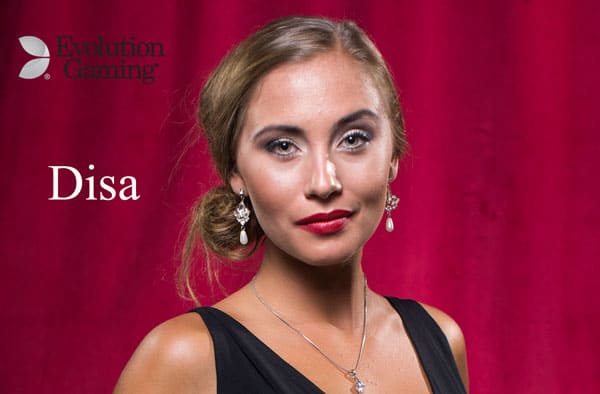 Posted March 23, 2016 by
Neil Walker
I met Disa whilst on a tour of the Evolution Gaming studios in Malta during March 2016.
Disa works as a presenter and at the time of the interview was part of a small team of two dealers working on Swedish Roulette. 
We spent about 30 minutes together having a chat about life as a dealer at Evolution and also her previous job as a Cocktail Bar Tender.
I hope you enjoy the insight Disa gives us about the world of online live casinos.  
What is your name please?
Disa.
How old are you?
21 years old.
What nationality are you?
Swedish.
What languages do you speak?
Swedish / English / Norwegian and some Spanish. (Disas' English was faultless btw).
What attracted you to become an online live dealer?
Basically, I had no idea what the difference was between being a dealer at a land based casino and being a live dealer in front of the cameras.
When I moved to Malta, I was interested in trying something brand new as a profession. I got an offer at Evolution Gaming as a live dealer.
Today, I can answer the question. The attractive part of being a live dealer for me, are the players. It's not just about spinning the ball on Roulette or placing cards on the Blackjack table, I'm actually a part of their journey. We laugh, cheer each other and make progress together. That is amazing.
Had you had any previous experience of either presenting or dealing live table games?
No.
What skills do you need for the role of a live dealer?
You for sure need to have social skills, patience and it is always important to be professional.
How long have you been a live dealer?
For 7 months almost.
What sort of career progression is available to you?
Team manager for the live game presenters for example, that is probably the most interesting for me.
Can you describe a typical day for you at work?
Sure!
So I usually arrive pretty early so my colleagues and I can start the day relaxed over a coffee and talk a bit.
After that, I continue with make-up and hair – it is very important to look presentable in front of the cameras.
15 minutes before the tables open I attend the pre shift meeting to make sure I don't miss any important information about the specific day.
Then its time for my first live session. I only work 30 minutes every hour, so I have a plenty of time for coffee and socialising in the 6 hours I am actually away from the table.
At 03:00am I take the transport home.
What other jobs need doing when you're not dealing at the tables?
As a game presenter, nothing really.
How long is a typical shift?
My shifts are 12 hours from 15:00-03:00 right now.
How long do you deal at the same table?
Normally 30 minutes, if no one is sick etc.
How many dealers are there?
There are 2 dealers in my team.
What is the male / female split?
Oh, we only have one male in my team.
Dealing
Do you need a license to be able to deal live casino games and if so who provides it?
No, you don't. But you need to been trained 2 weeks before you are allowed to enter the tables.
And you need to have great results on your final exam.
The training is provided by the company and you also have to attend workshops about responsible gambling according to the law.
Is your on table performance measured? If so, in what way?
We get performance points toward our bonus which are based on our appearance in front of the camera, and also how much we interact with the players. It's also very important to talk about game strategy with the players.
How do you know when you're doing a good job?
Usually, you just know and players will be quick to tell you if you are not!
Plus we have teams of people around us to provide feedback and ask any questions.
How important is the chat facility?
For me, its very important. That makes the session more fun for me and the players.
If we talk and interact with each other during the game, it usually makes their visit more pleasant and my work day also gets more interesting.
The players are interested in what it's like to be an live dealer, and I care a lot about what they think of their time at my table.
The chat function is also very important if something happens to them during the game. If so, I'm the one who can help them out and connect them with live support.
Do you have pre-prepared questions to get players talking?
No, never.
I have so many players I know a lot about, so every time we meet I know what to ask them, and they also ask me a lot of stuff which makes the chat full.
What subjects are you not allowed to talk about?
Religion, politics other live dealers etc. Once again, I usually feel what is right and wrong to talk about.
I try not to talk about things I know can upset people in a conversation. We all have different opinions about different subjects, which can lead to upset players.
Was there anything that surprised you about being a live dealer?
All the joy it brings. Sometimes me and my "chat friends" as I call them, laugh about how much we have been through together since day one.
I did not expect them to be interested in what I had to say really.
Sometimes you also get surprised with negative comments you may get.
But that's life. I just shake it off.
Personal
Do you play casino games yourself?
Not really, I tried because I have to know what it is like. But I rarely have great luck with games.
What is your favourite game? and why?
Hmm, to deal?  Roulette.
To play myself?  Blackjack.
What is the best part about your job?
My players take the first place since they are amazing. Otherwise it is just so fantastic to be able to follow and be a part of the progress within the online gaming industry.
What's the best thing about working for Evolution Gaming?
Evolution Gaming is just so professional and well organised as a company and I feel that they provide their employees with the best education – for free.
Evolution made me feel safe in an environment that was totally new and scary in the beginning. My managers at the company took me under their wing and now, I feel that nothing can stop me.
What is the funniest thing that has happened to you at work?
Oh, dear. I can't rank the funniest moments. I had a lot of fun times.
What do your friends think of your job?
My friends find my job different – but interesting.
If you could choose 7 people to deal blackjack to who would they be and why?
(They can be anyone, alive or dead, famous or not).
Okay sure.. Hmm..
My dad because he is a terrible loser and he is one of the most interesting people I know. So he would bring some great conversations.
Neil Armstrong would be an honour to invite and it would be amazing to hear about his journey to the moon.
Denzel Washington would have to come since he is my favourite actor, he is also very intelligent.
JayZ could talk about his career and also rap a little bit – love his music.
I would love to see Albert Einstein play Blackjack – he would probably be pretty good at it.
Pablo Escobar would also get an invitation.
At last, I would give the opportunity to one of my regular players to be invited.
Is there anything else you'd like to say to give the readers an insight of online live casinos?
Without them – we are not alive.
Thank you Disa, it was lovely to meet you.