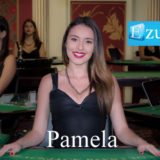 Interview with Pamela – Live Dealer at Ezugi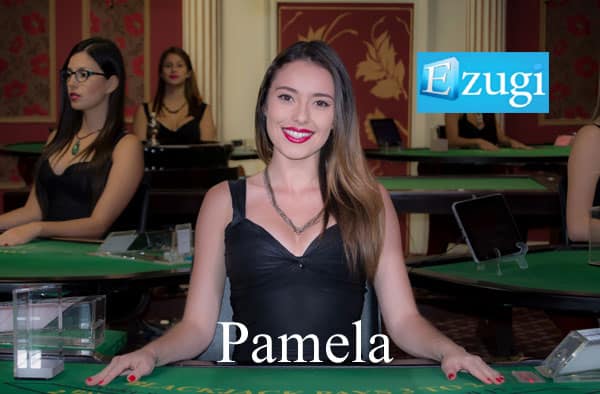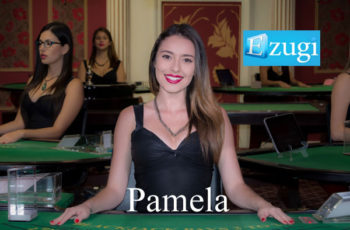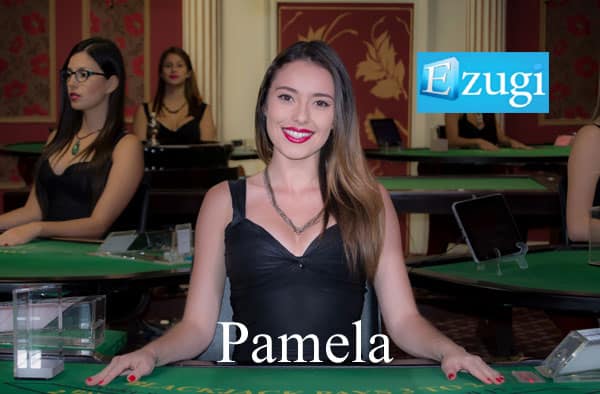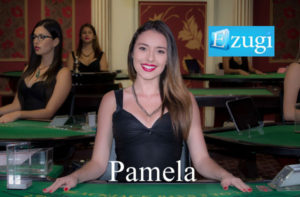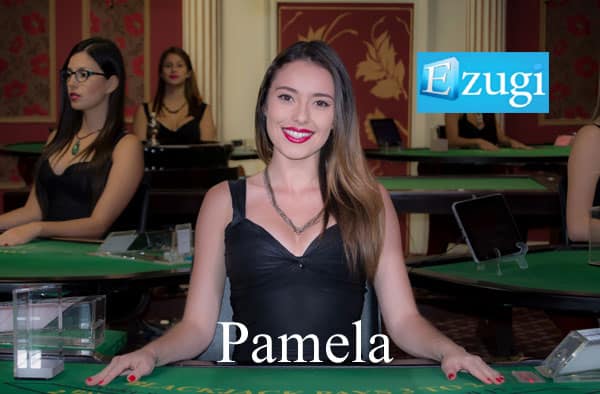 Posted May 26, 2016 by
Neil Walker
Pamela is not new to the live casino industry having worked at another live casino before joining Ezugi. 
Pamela works at the live casino studio based in Costa Rica and as you'll see Pamela is pretty chilled and loves her work.
What is your name please?
Pamela.
How old are you?
21 years old.
What nationality are you?
Costa Rican.
What languages do you speak?
English and Spanish.
What attracted you to become an online live dealer?
I think that being an online dealer is different from other jobs, and that makes it attractive.
Had you had any previous experience of either presenting or dealing live table games?
Yes, I worked in another casino before I started in this one.
What skills do you need for the role of a live dealer?
I think that you have to be really kind, treat customers nice, know how to handle the situation when there is a problem and specially you have to like what you do.
How long have you been a live dealer?
I have been working as a dealer for the last two years.
What sort of career progression is available to you?
If you are a hard worker and smart you can do anything like being a boss in the casino or even start you own business.
Can you describe a typical day for you at work?
Well we do a rotation for about two hours then we have a break (lunch time or coffee time) and then you rotate again until the shift is over.
What other jobs need doing when you're not dealing at the tables?
Keeping our work area nice and tidy is our job too.
How long is a typical shift?
8 Hours.
How long do you deal at the same table?
30 minutes.
Training
What training are you given?
They provide us the information of the game, the rules and everything we need to know.
Who provides the training?
A trainer that has been dealing for a long time, knows the games very well and has the skill set to train new people and pass on his knowledge
How long does the training take and do you have to pass tests before you are allowed to deal?
The training takes 15 days to complete and before you are allowed to deal at the tables you have to deal for a few minutes in front of the camera. The bosses review the video and decide if you are ready.
What does the training involve?
It involves  learning the vocabulary, rules and information of the three games Blackjack, Baccarat and Roulette.
Do you have to be trained in all the games before you are allowed to deal for real?
Yes of course, you can't deal for real if you're not 100% ready.
Dealing
Do you need a license to be able to deal live casino games and if so who provides it?
You don't need a license.
Is your on table performance measured? If so, in what way?
Yes, every day our Pitboss check our performance at the tables, the way we deal and our personal self-care and image in front of the camera.
How do you know when you're doing a good job?
If the Pitboss or any of the bosses don't tell you that you are doing something wrong, then it means you are doing a good job.
How important is the chat facility?
I think that it's helpful because you can interact with the customers.
Do you have prepared questions to get players talking?
Well I don't have any prepared questions, I just talk normally like with any other person.
What subjects are you not allowed to talk about?
We just have to be professional. You know what you can and can't say in front of a camera, like giving out personal information.
Was there anything that surprised you about being a live dealer?
The amount of people that play online.
Technology
When you are dealing what information do you have in front of you?
We have a system that shows us how many players are playing, the chat and the indications of the game.
What info do you have about the player?
We only have the nickname of the player.
Do you know how much people are betting?
No we don't have that information.
Personal
Do you play casino games yourself?
Well I do like to play blackjack with my friends.
What is your favourite game? and why?
Blackjack, because it takes a lot of strategy and you have to be really smart to play it.
What is the best part about your job?
I think the best part is you have to talk a lot of English so in that way you practice and learn.
What's the best thing about working for Ezugi?
Meeting people from different parts of the world.
What is the funniest thing that has happened to you at work?
Maybe seeing the girls doing weird things on the game tables.
What do your friends think of your job?
That it is really cool and different.
If you could choose 7 people to deal blackjack to who would they be and why?
I would like to deal to the best players of table games to have a really exciting and fun experience.
What are your hobbies?
I like to go to the beach, listen to music, read, travel and meet interesting people.
What is your favourite holiday destination and why?.
The beach because there nothing matters.
Do you have any pets, if so what are they and what are their names?
Yes I do, one cat named Coquito.
What sorts of music do you like and why?
Anything that I can dance to.
Have you been to any concerts recently? If so what and how was it?
Yes I went to a concert on the beach with reggae music and it was so relaxing.  I enjoyed it a lot.
If you could have a super power for a day what would it be and what would you do?
I would like to turn everything into gold so that way I can sell it and be rich.
Do you play or watch sport?
Yes I do, I run and I love to watch soccer games.
What is your favourite food?
I love pizza.
Is there anything else you'd like to say to give the readers an insight of online live casinos?
It's really fun to work in this games industry, you learn a lot of things from different people around the world and collect many experiences throughout the years I've been here.