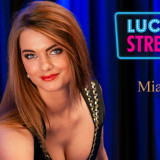 Interview with Mia – Live Dealer from LuckyStreak Live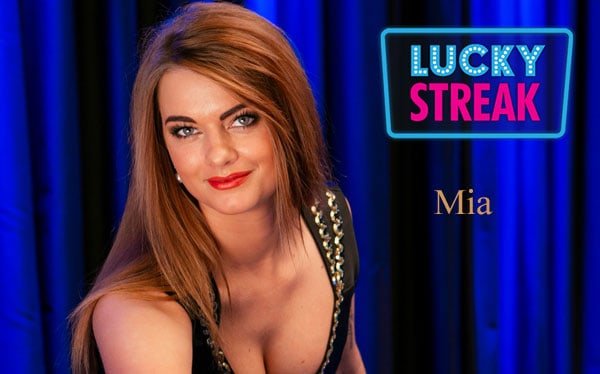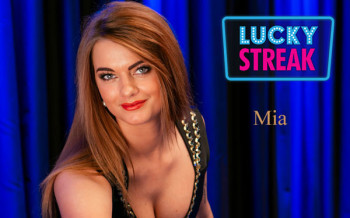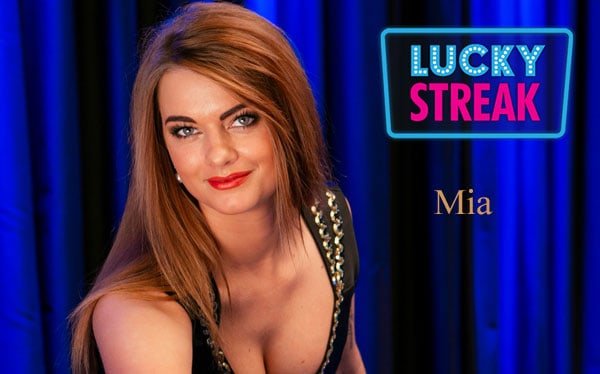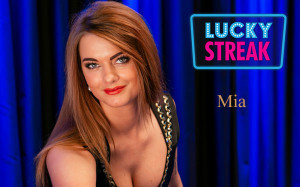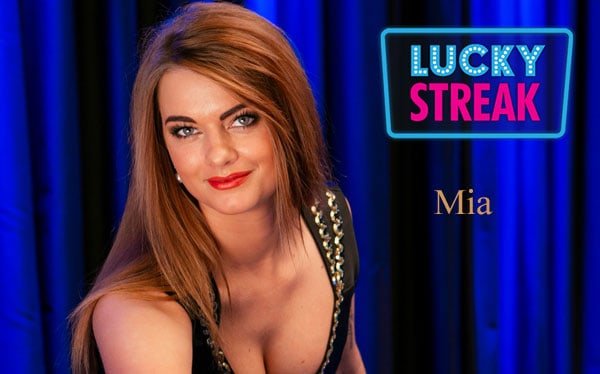 Posted March 25, 2016 by
Neil Walker
Mia – Live Dealer
Mia works for LuckyStreak Live as a live dealer and has been in the industry for 5 years.
What is your name?
Mia
How old are you?
22 years old.
What is your nationality?
Lithuanian.
What languages do you speak?
Lithuanian, Latvian, English & Russian.
What attracted you to become an online live dealer?
It is very good job for young people.
Had you had any previous experience of either presenting or dealing live table games?
Yes, same office position while studying in University.
What skills do you need for the role of a live dealer?
Accuracy, pace of dealing, nice appearance & intelligence.
How long have you been a live dealer?
5 years.
What sort of career progression is available for you?
I have lots of career opportunities in our casino. We have system of evaluation that helps us to grow professionally.
Can you describe a typical day for you at work?
We have have very cozy atmosphere in our Studio. Dealers come to work , they have time to prepare themselves and to have nice little chats with other colleagues.
What other jobs need doing when you are not dealing at the tables?
We are constantly improving our skills and training.
How long is a typical shift?
9 hours.
How long do you deal at the same table?
30 minutes.
How many dealers are there?
It depends on the shift.
What is the male/ female split?
We have only females at the moment.
Training
What training you are given?
All possible to have our job being cognitive and developing.
Who provides the training?
We have professional trainers among our employees.
How long does the training take and do you have to pass tests before you are allowed to deal?
Training is going around 3-4 weeks where we get trained for different scenarios.
What does the training involve?
All responsibilities good dealer should have, practicing, knowledge of the game rules.
Do you have to be trained in all the games before you are allowed to deal for real?
Yes, of course.
Dealing
Is your on table performance measured? Is so, in what way?
We have internal evaluation system.
How do you know when your are doing a good job?
By knowing our results – once per week and month.
How important is the chat facility?
Quite important. We focus on chat sessions alot.
Do you have pre-prepared questions to get players talking?
We have entertaining chat that we can advise to players.
What subjects are you not allowed to talk about?
All topics which are not appropriate in society.
Was there anything that surprised you as being a live dealer?
Sometimes when players become your friends and behaving trusting in chat.
Technology
When you are dealing what information you have in front of you?
Internal casino dealing software.
What information do you have about players?
Nicknames.
Do you know how much people are betting?
On certain games.
Personal
Do you play casino games yourself?
Yes, sometimes, but not often.
What is your favorite game and why?
I really like poker and Blackjack. Both games are really interesting.
What is the best part of your job?
My colleagues, friendly atmosphere in our Studio, open and clear system of motivation.
What is the best thing about working for Lucky Streak?
Family atmosphere, perfect place to belong to :).
What is the funniest thing that has happened to your work?
Some of the players asked me to marry them.
What do your friends think of your job?
They consider it as a good opportunity to combine studies with work and some of them already joined our Studio as well.
If you could choose 7 people to deal blackjack to who would they be and why?
I and my 6 collegues of LuckyStreak Live
Is there anything else you would like to say to give readers an insight of online live casino?
It is a thrilling and fascinating world which is separate from whole other. I am happy to be part of it and you are welcome to join and become certain of this fact.
Thank you Mia.