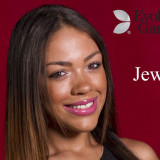 Interview with Jewell – Dutch speaking dealer at Evolution Gaming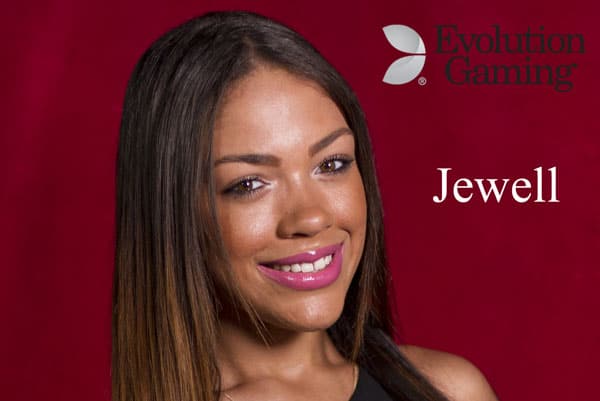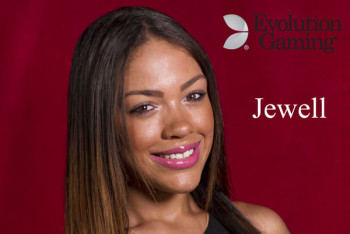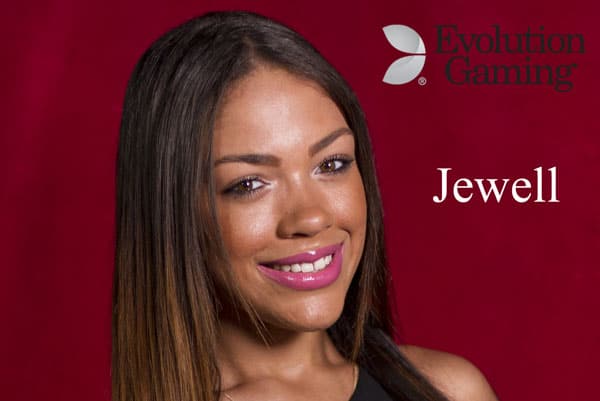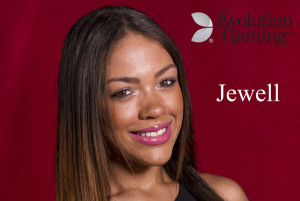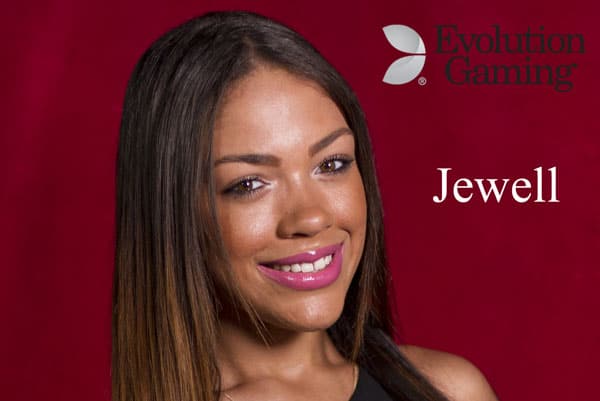 Posted March 23, 2016 by
Neil Walker
Jewell just bounced into the office when I met her at Evolution Gamings' headquarters in Malta.
I'd describe Jewell as very outgoing and confident and that certainly came across as we spoke.
For her 19 years she has done a lot and spent a while travelling the world and having great adventures. I sensed that she likes to have fun and has ended up in Malta looking for something different to do. 
She is clearly a fan of Evolution and has even persuaded members of her family to come and work there.
She loves her players and for most of her time you'll find her dealing at the Unibet Live Casino tables.
What is your name please?
Jewell Precious Schoos
How old are you?
19 years old.
What nationality are you?
I'm Dutch.
What languages do you speak?
Dutch & English.
What attracted you to become an online live dealer?
The diversity in playing games, interaction with the players, new experiences.
Had you had any previous experience of either presenting or dealing live table games?
I never had any experience with dealing or playing any casino games but I do have experience in presenting/hosting.
What skills do you need for the role of a live dealer?
You need to be spontaneous and have good communication skills and a good working attitude.
How long have you been a live dealer?
10 Months
What sort of career progression is available to you?
Management/Trainer/MCR (Monitoring Control Room)/Pit boss/shift manager.
Can you describe a typical day for you at work?
Busy but fun, interactive and variable.
What other jobs need doing when you're not dealing at the tables?
I'm a Game presenter and Live support, when I'm not at the table I'm communicating with players who've got questions or problems while playing a game.
How long is a typical shift?
The shifts are starting from 8 hours, the maximum is 12 hours a day.
How long do you deal at the same table?
30 Minutes
How many dealers are there?
Our team is 28 Game presenters, each table has 1 game presenter.
What is the male / female split?
There are 10 Female and 18 Male Game presenters in my team.
Technology
When you are dealing what information do you have in front of you?
The chat and the cards on the screen.
What info do you have about the player?
Nothing except screen name.
Do you know how much people are betting?
Yes, you can see how many players there are on the table and how many players are placing bets.
Personal
Do you play casino games yourself?
I test my luck once a month but never more.
What is your favourite game? and why?
I like Blackjack because it really gives me the feeling that I'm playing a game, try to beat the dealer, choose to split or double.
There are choices you can make after your initial cards are being dealt, and that's what I like, you get more options than playing Roulette for example.
What is the best part about your job?
Time flies because you're talking the whole time, it never gets boring.
We have a lot of colleagues and they are kind/nice as well.
What's the best thing about working for Evolution Gaming?
The fact you can grow within the company, there are so many vacancies you can apply for.
The company is very organised.
It's a friendly environment.
What is the funniest thing that has happened to you at work?
At the Evolution gaming summer party in 2014 we had an event for the company near to the beach. We had a lot of activities, there were jet skis, a banana boat etc. A lot of colleagues were there so it was very nice and everybody was having fun.
We had a list for the jet ski and banana boat and I signed up (because I wanted to go of course) but the funniest thing about adding myself to the list was that I totally forgot that I had make up on (Who wears make up to a beach party?) I totally forgot about until I fell from the banana and everybody was looking and laughing at me like I was a drowned panda bear with black spots around my eyes.
What do your friends think of your job?
They are always curious always asking how my work is going, they're very excited about it, a few friends of mine and my sister even started to work for Evolution Gaming.
If you could choose 7 people to deal blackjack to who would they be and why?
(They can be anyone, alive or dead, famous or not).
Rihanna, because she's my idol and would attract younger audience.
Kevin Hard, because he's hilarious and that would be great for in the chat.
Cameron Diaz, because she's funny and straight up as well.
Marco Borsato, because he's very spontaneous and kind.
Adriana Grande, because she's focused (on the game).
Michael Jackson, because he's a lot to tell (I think).
Oprah, because she's a good listener.
Is there anything else you'd like to say to give the readers an insight of online live casinos?
Working for Evolution Gaming is different every day, new players and other colleagues but the most important thing is that I have worked as a Game presenter for 10 months and I still go with a smile on my face to work, it never gets boring and every day is a new day with lovely weather and the best job.
Thank you very much for your time.