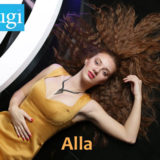 Interview with Alla – Live Dealer at Ezugi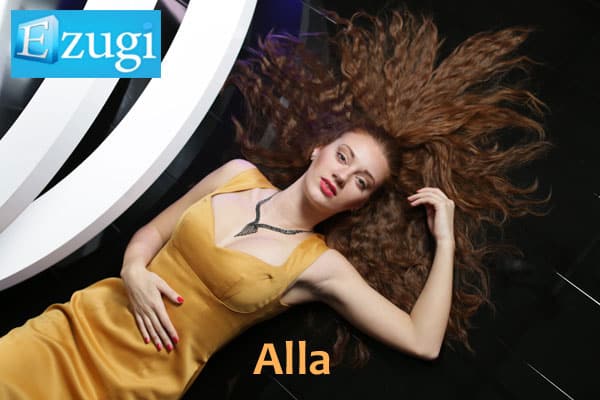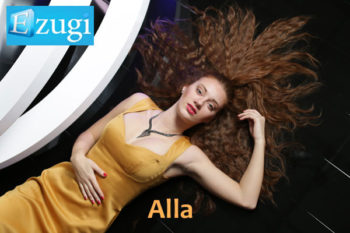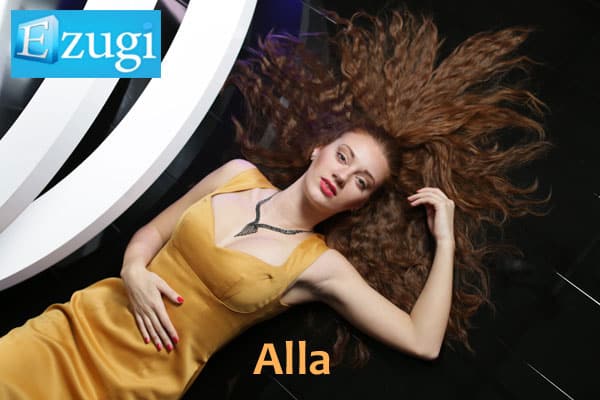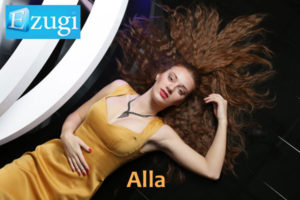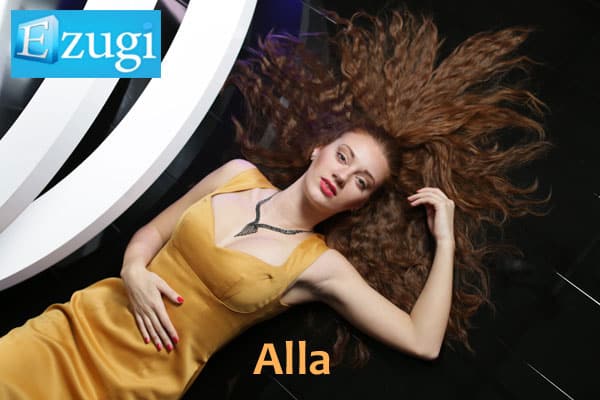 Posted July 19, 2016 by
Neil Walker
Concluding my series of interviews with Live Dealers from Ezugi is Alla, who has been working at Ezugi for 5 months.
As you'll see from her pictures she likes to be in front of the camera.
What is your name please?
Alla
How old are you?
21
What nationality are you?
Ukrainian
What languages do you speak?
I speak two languages: Russian and English.  I also have basic knowledge of Latvian.
What attracted you to become an online live dealer?
Good wages and working in front of the camera.
Had you had any previous experience of either presenting or dealing live table games?
Yes, I worked as shuffler.
What skills do you need for the role of a live dealer?
I think the most important skill is being able to work in a team, to also have good language skills and being confident in front of the camera.
How long have you been a live dealer? 
5 months.
What sort of career progression is available to you?
Pit boss and then Manager.
Can you describe a typical day for you at work?
If I have a morning shift, I wake up at 6 a.m.
I'm always at work at 7 o'clock. I spend 40 minutes to prepare myself: make-up, hairstyle and uniform. Then we change girls from the night shift.
Our schedule is  30 min on each table and the next 30 minutes we have break. We work the whole shift like this. During the break I can take a rest, eat and watch movies.
What other jobs need doing when you're not dealing at the tables?
I help other girls to do their hair.
How long is a typical shift?
12 hours.
How long do you deal at the same table?
30 minutes.
Training
What training are you given?
We are given training in Blackjack, Roulette & Lottery.
Who provides the training?
Professionals who have a lot of experience in the casino industry.
How long does the training take and do you have to pass tests before you are allowed to deal?
6 weeks and then we have an exam before we are allowed to deal. 
What does the training involve?
At first we have to learn the rules of the games, then the technique of dealing and spinning. We are also trained in how to communicate with players.
Do you have to be trained in all the games before you are allowed to deal for real?
Yes.
Dealing
Do you need a license to be able to deal live casino games and if so who provides it?
No.
Is your on table performance measured? If so, in what way?
Yes,  the pit boss gives us marks on our performance.
How do you know when you're doing a good job?
After the shift the pit boss announces our marks, and explains our mistakes or praises our work.
How important is the chat facility?
It's a very important facility as this is the only way we can communicate with the players. Players can ask any questions or simply talk with me during the game.
Do you have pre-prepared questions to get players talking?
No, I don't. I usually let the conversation be light, see how players behave, if they like to talk or maybe they only want to play.
What subjects are you not allowed to talk about?
Politics, religion and our location.
Was there anything that surprised you about being a live dealer?
Yes, a lot of things. Working in front of the camera, getting used to TV-makeup and bright lights.
Technology
When you are dealing what information do you have in front of you?
We have a monitor with a Dealer User Interface and also a camera.
What info do you have about the player?
Only his nickname and also what he writes in the chat.
Do you know how much people are betting?
No.

Personal
Do you play casino games yourself?
No.
What is your favourite game? and why?
Blackjack, because it's a very dynamic game.
What is the best part about your job?
I always look good.
What's the best thing about working for Ezugi?
Working for Ezugi. 🙂
What is the funniest thing that has happened to you at work?
I failed to spin the roulette wheel and the ball fell into my decolletage.
What do your friends think of your job?
That it's a great job for me.
If you could choose 7 people to deal blackjack to who would they be and why? 
Robert De Niro – I liked how he played in movie "Casino".
Daniel Craig – I liked him in "James Bond Casino Royale" movie.
Victoria Beckham – Because of her sense of style.
Novak Djokovic – My favourite tennis player.
Britney Spears – Popstar from my childhood. 🙂
Penelope Cruz – Beautiful woman.
 Darya Domracheva – An amazing bi-athlete.
What are your hobbies?
Dancing: at home, in the clubs, at work, everywhere.
What is your favourite holiday destination and why?
My favourite holiday would be on a island with sun, sea and beautiful guys.
Do you have any pets, if so what are they and what are their names.
I have a cat. Her name is Lisa (Elizabeth).
What sorts of music do you like and why?
Deep house and Trap.
Have you been to any concerts recently? If so what and how was it?
Yes, it was a music festival. I had a great time with my friends.
If you could have a super power for a day what would it be and what would you do?
I  would save all animals over the world.
Do you play or watch sport?
Yes, I like fitness.
What is your favourite food?
Chinese.
Is there anything else you'd like to say to give the readers an insight of online live casinos?
Don't be shy, speak with me.
Thank you Alla.