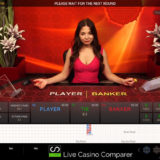 Playtech Prestige Mini Baccarat with Squeeze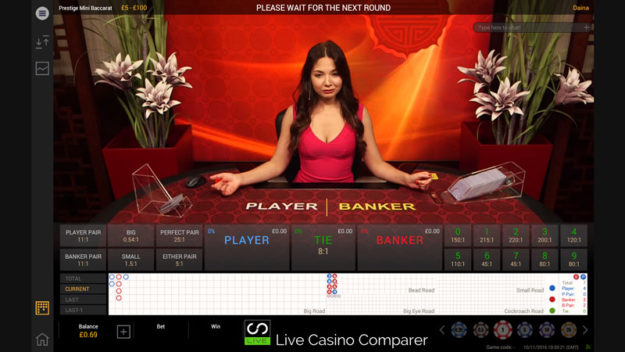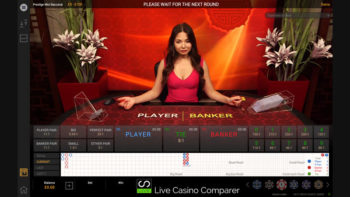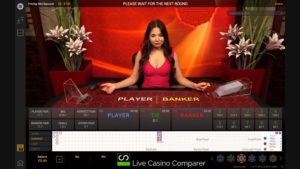 Posted November 10, 2016 by
Neil Walker
Playtech have launched Prestige Mini Baccarat with Squeeze. 
It's a one to many game with Multi HD Camera angles that compliments the already popular Prestige Roulette. It comes complete with a Dealer performed squeeze.
The game is very similar to Evolution's first release of Baccarat Squeeze, but the game itself has a number of new features that the Evolution game doesn't.
First off while the Baccarat Roadmaps are the same, with the Prestige Mini version you can display the last two shoes worth of results. You can also combine them all to get total view of current and last shoes.
Secondly there is a bigger range of side bets including The Egalite where you are betting on the value of a tied hand.
SideBets
The side bets include:
Banker or Player Pair – 11:1
Perfect Pair – 25:1
Either Pair – 5:1
Big – 0.54:1
Small – 1.5:1 
The live dealers are far more engaging and talkative than the main studio dealers.
Perhaps it has to do with the playing environment which has been specially fitted out in a more Asian looking red decor.
Plants seem to be a popular feature in these environments, at least Playtech haven't gone for running water.
The Playing Interface has been updated, all the usual features are still there. At the time of this review there isn't a direct link out to the playing rules. 
It's also a widescreen view which I find much betting than the more squarer view you get on the normal games.
Prestige Mini Baccarat Images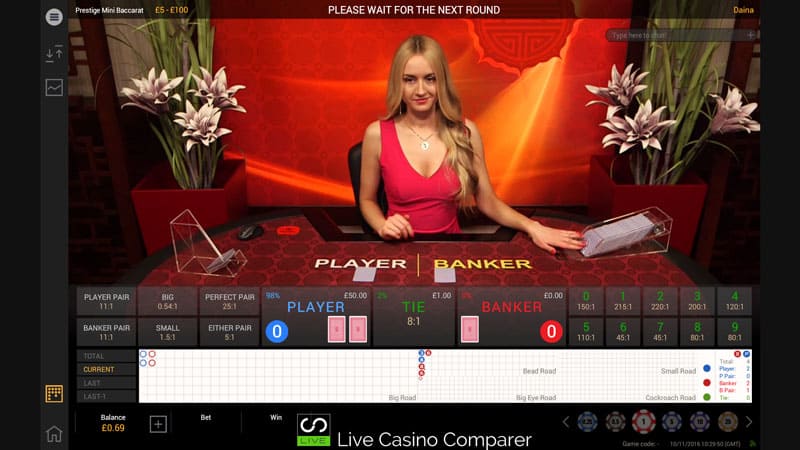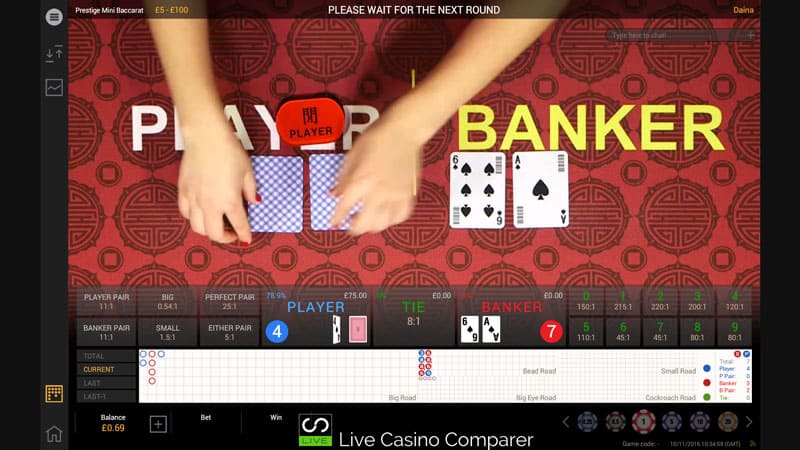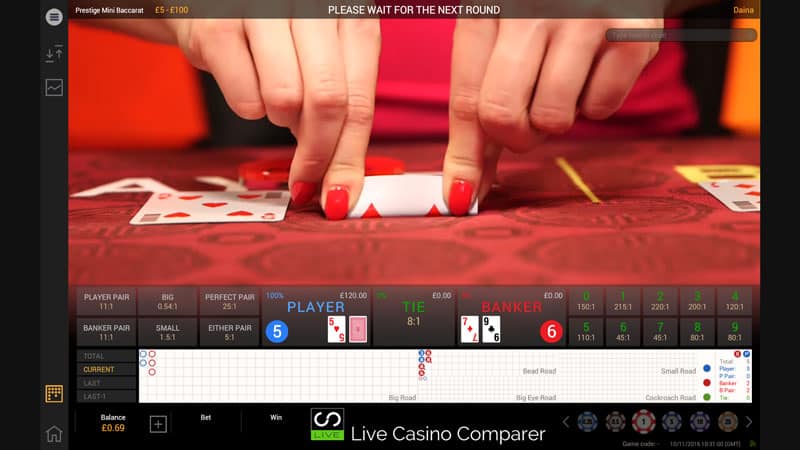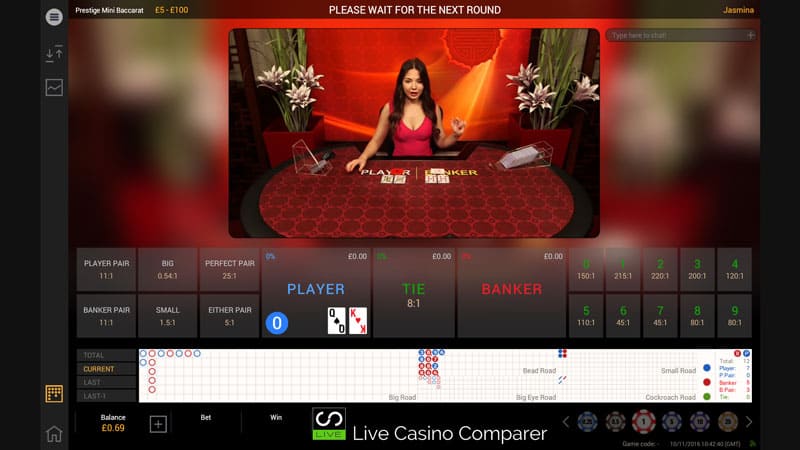 Where You Can Play
At the moment the game is available at Bet365
If you fancy playing check out my baccarat strategy that gives some advice on how to bet using the Baccarat Roadmaps.