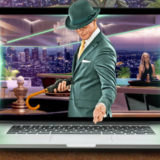 Mr Green June Live Casino Promotions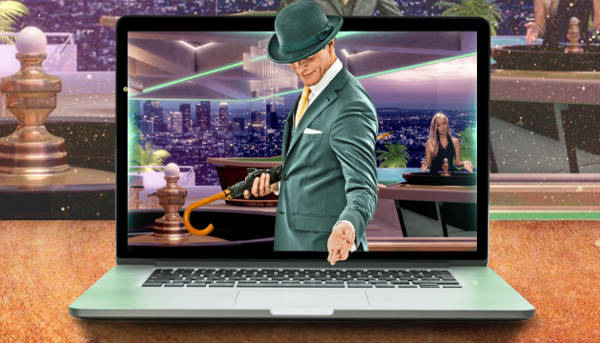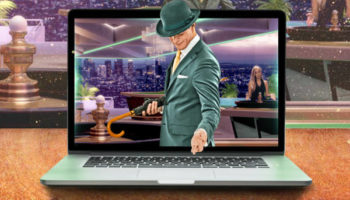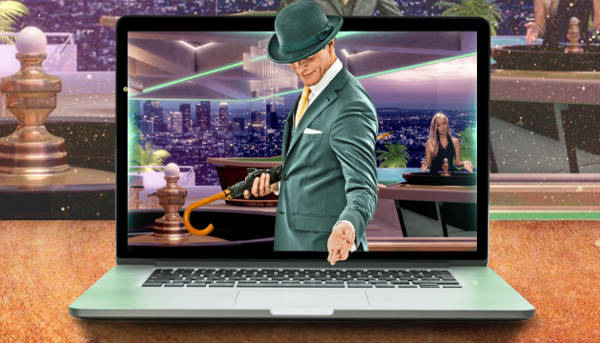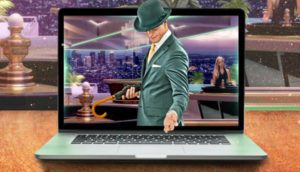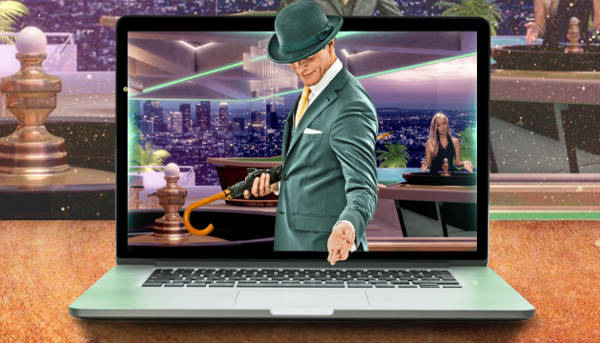 Posted June 1, 2018 by
Neil Walker
Mr Green June Live Casino Promotions
Mr Green has two great live casino promotions for June 2018.
The first gets us ready for the 2018 World cup with a Balls, Goals & Blackjack Promotion.
The second is to celebrate the launch of LIVE beyond LIVE for the desktop, with £20,000 LIVE Beyond LIVE Challenge.
Balls, Goals & Blackjack Promotion

When & Where
The promotion runs between the 1st – 13th June on Mr Green's Exclusive Blackjack tables No. 1, 2, 3, 4.
The Game
Everyday 3 Football cards will be shuffled into each shoe on the exclusive tables.
The top three players who receive the most cards during the day will win a share of the £1000 daily prize pool.
1st wins £500, 2nd wins £300, 3rd wins £200.
Terms & Conditions
The football cards hold no inherent value. Any players dealt the football card will immediately receive another card as part of the standard rules of Blackjack.
Players betting behind can also take part in the promotion.
The unique football card totals will be reset to zero (0) at the end of each day's play.
Only real-money play will qualify.
The winners will be notified via in-game notification and prize funds will be credited directly to the players Mr Green account the very next day.
Mr Green reserves the right to amend, suspend or cancel the promotion at any time
Should any player account become self-excluded or closed due to responsible gaming concerns before or during the valid dates of this promotion, that player will be automatically excluded from any further participation in the promotion even if they have already begun wagering
The materials appearing on the Mr Green website can include technical, typographical, or photographic errors. Mr Green may make changes to the materials contained on its website at any time without notice
Mr Green's General Terms and Conditions apply
£20,000 LIVE Beyond LIVE Challenge

What is the Promotion?
In a nutshell you get 10 points on a leaderboard for every 10 hands of Blackjack or 10 Spins of Roulette you play at a minimum of £5 spin/hand on the Live beyond Live Blackjack and Roulette Tables.
Challenge 1 runs between the 31st May until 6th June 23:00 – 22.:59.
Challenge 2 runs between the 6th June until  13th June 23:00 – 22.:59.
Each Challenge has its own leaderboard which each sharing a £10,000 prize pool.
The top 100 places will win a prize.
1st Prize: £1,500.
2nd Prize: £1,000.
3rd Prize: £750.
4th – 5th Prize: £500.
6th – 10th Prize: £250.
11th – 20th Prize: £100.
21st – 40th Prize: £75.
41st – 60th Prize: £50.
61st – 100th Prize: £25.
Terms & Conditions
The promotion commences at 23:00 on May 31st and ends at 22:59 on 13th June, 2018
Only one challenge will be active at a time.
All winners will only be finalised at the end of each challenge's promotional period.
Leaderboard position will be based upon the players who score the most leaderboard points during each challenge period
Any player found to be abusing the good spirit of the promotion will be liable to have the points earned during the course of this promotion confiscated and their place on the leaderboard forfeited.
Roulette players can only cover a maximum of 70% percent of the table at once for their bet to count towards the number of rounds played.
Only Blackjack hands and Roulette rounds placed at a minimum of £5 or more will count towards the promotion.
The winners will be notified via in-game notification and prize funds will be credited directly to the players Mr Green account.
Mr Green reserves the right to amend, suspend or cancel the promotion at any time
Should any player account become self-excluded or closed due to responsible gaming concerns before or during the valid dates of this promotion, that player will be automatically excluded from any further participation in the promotion even if they have already begun wagering
The materials appearing on the Mr Green website can include technical, typographical, or photographic errors. Mr Green may make changes to the materials contained on its website at any time without notice
Mr Green's General Terms and Conditions apply