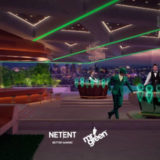 NetEnt Launch Live Beyond Live with Mr Green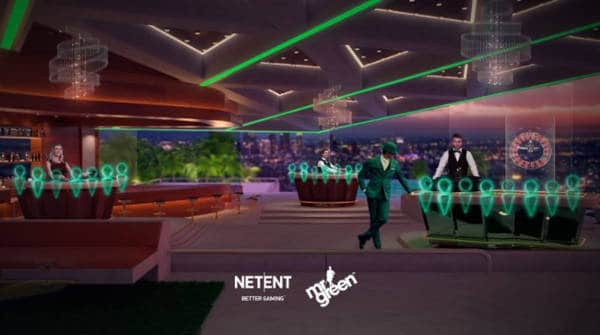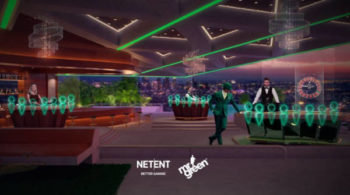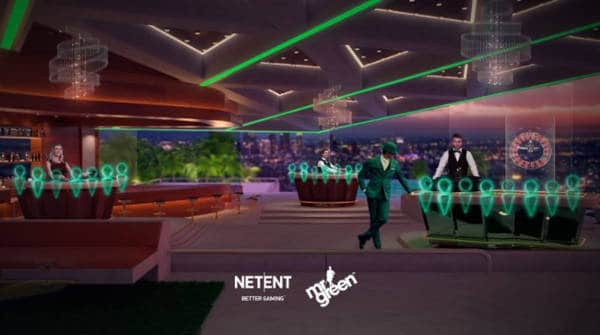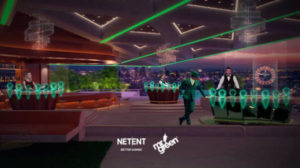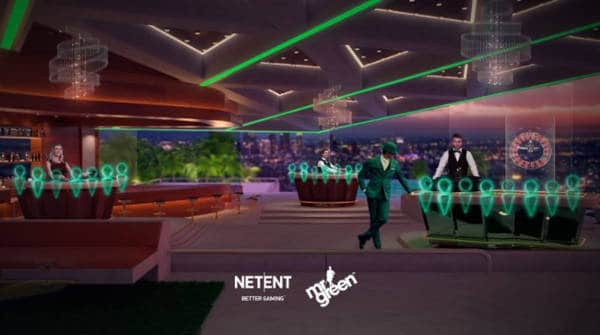 Posted February 13, 2018 by
Neil Walker
Netent Launch a new virtual Lobby – Live Beyond Live
NetEnt has launched what it calls a new revolutionary new dimension to online gaming.
I suppose it is, as we've not seen this before from any of the live casino providers.
If your wondering what I'm talking about then have a look at the image above.
Netent has developed a Virtual Lobby for their live games. At the moment it's an optional extra for licensees, so we're not going to see it everywhere.
Customers will be able to brand the area, much like the dedicated areas you see at other live casinos but for a fraction of the cost.
The lobby, apart from the dealer and physical assets like tables  & wheels is all generated by computer wizardry.
The lobby isn't just a lobby, as you can play at one table and see the results of other tables exploding above them and any free seats.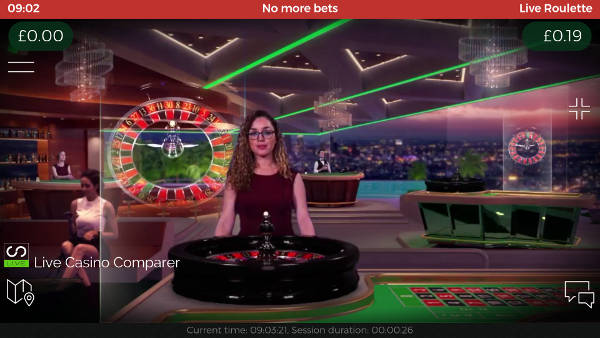 Moving between tables is a simple process of clicking on another table and you're transported there.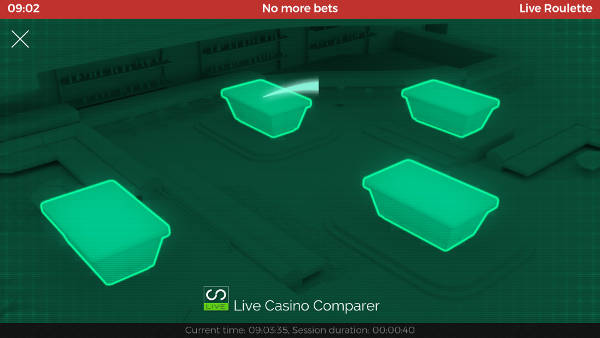 The product has been developed with MR Green, who has exclusive rights to some of the functionality you see displayed.
It's been a few days since the launch and I've tried playing at Mr Green Live Casino and discovered a few things along the way.
Mr Green Live Beyond Live Review

In true Netent style, the first release is on Mobile and in landscape mode only – you're not even going to see it on your PC.
The best way to access it is through the MR Green App for IOS devices.
Android I found I could access easily through a normal browser but there's also an app on the Play store should you want that.
Success is a bit hit and miss depending on your device. I only got half a roulette table when playing on my older iPad.
Teething problems, which no doubt will be resolved shortly.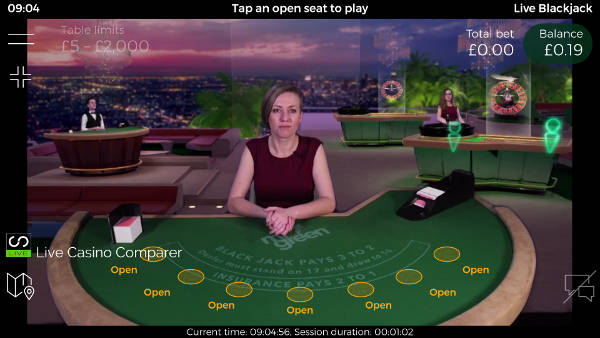 I found the load times of the lobby and games to be very slow, so be prepared to see a blank screen while all the background components load.
What I like about this innovation is it's an innovation.
Netent has realised that it needs to do something with it's live casino product and this is a great way to start the process.
Lets hope more developments are in the pipeline.
---
Press Release in Full
NetEnt's latest Live creation brings revolutionary new dimensions to online gaming NetEnt, the leading provider of digital gaming solutions, has at ICE Totally Gaming 2018 unveiled its newest gaming solution developed in collaboration with Mr Green; a fully immersive 3-D live casino experience with embedded live streams and graphics at the touch of a button.
NetEnt's fully customisable solutions add a real differentiation to the live casino world using an innovative approach.
This gives operators an interactive and social environment to provide to their players. Mr Green's customized solution, Live Beyond Live, will offer their players a unique branded gaming experience.
NetEnt's latest addition to its Live portfolio offers a totally new and full casino experience on mobile whether playing on the move or from home.
The fully customized digital experience has been enriched thanks to NetEnt's digitalised background technology, which has realized its full potential with this product and adds a new dimension to the standardized live casino market.
A virtual casino lobby opens the door to players, and inside they'll find a multi-table environment with live dealers and a choice of different tables to join.
Roulette and blackjack are the games currently available to play on the platform.
Multiple tables, additional cameras and angles, immersive UX and visibility of the action on other tables are just some of the technological advances integrated into the product.
Henrik Fagerlund, Chief Product Officer of NetEnt, said:
"The latest addition to our Live portfolio was created so we were able to provide a more immersive setting and to break down the physical constraints to create, what we call, a larger than life experience.

"We are constantly looking to push the boundaries of technological advances in the live casino world, and this breakthrough can help propel not only NetEnt, but operators in reaching new heights."
Per Norman, CEO of Mr Green & Co, said:
"Taking live casino to a new experience is a proof point of NetEnt's technology leadership in the gaming industry.

NetEnt and Mr Green share the same view on innovation and creativity as key drivers to offer a superior gaming experience.

It's inspiring and promising to see the outcome of our joint efforts in bringing revolutionary new dimensions to online gaming."
NetEnt's newest gaming solution was developed in collaboration with Mr. Green. Together, the new venture will be unveiled at ICE Totally Gaming 2018.
Press Release Ends.