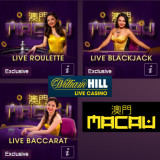 William Hill Macau Live Casino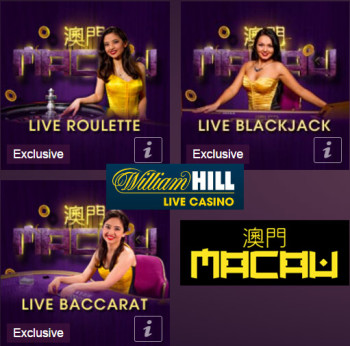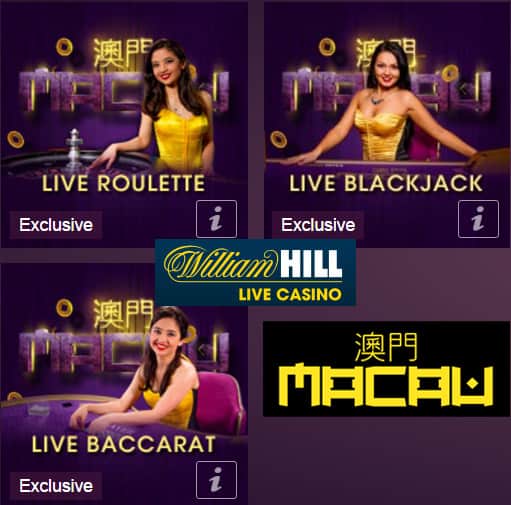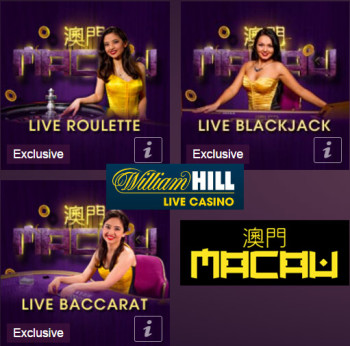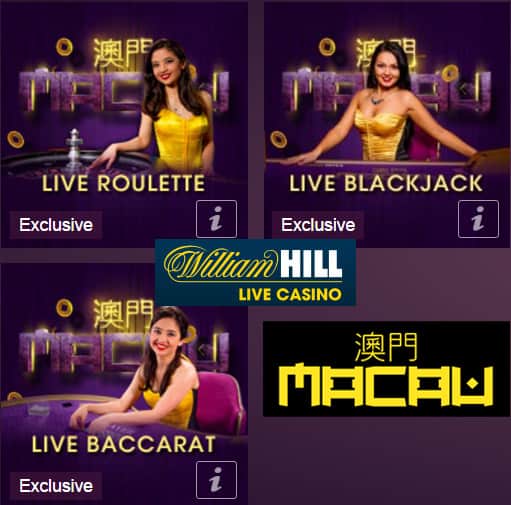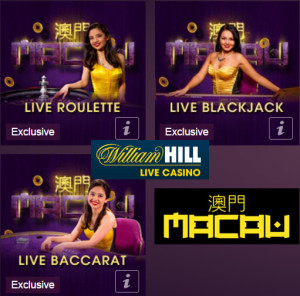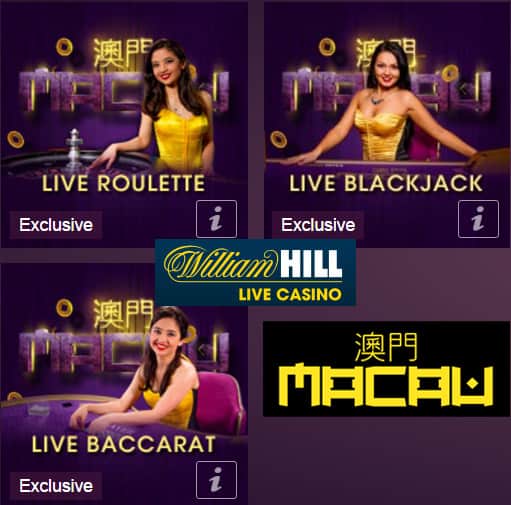 Posted December 2, 2015 by
Neil Walker
Hot on the heels of the launch of Live Caribbean Stud Poker, William Hill have launched yet another live casino room, this time it's a Macau Live Casino themed room.
If you're having trouble keeping up with developments at William Hill then that makes two of us.
As you'd expect it's got an Asian theme and is part of a wider Macau theme that brings together all of the Asian focused games. Although you have to wonder why Thunderstruck Slot is amongst them. Perhaps that's been slipped in by an overzealous admin somewhere. 
You'll find 3 games and all have dedicated tables:
Roulette
Baccarat
Blackjack
Roulette is the Immersive Lite version that offers table stakes from £1 – £500,000. Straight up bets are limited to £1,000.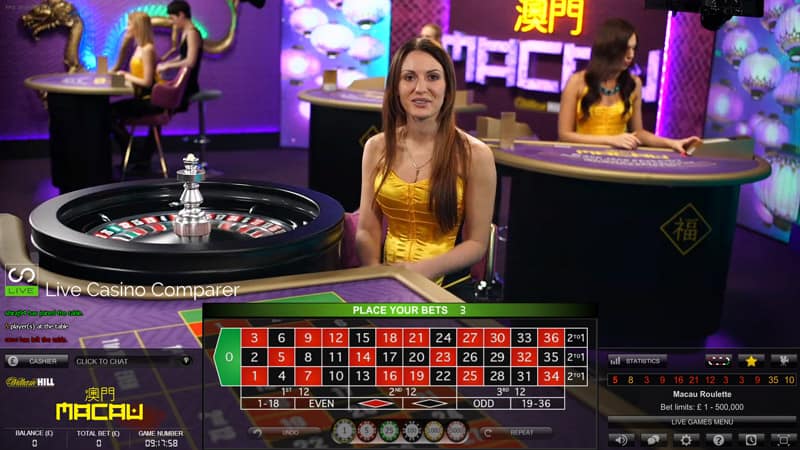 Baccarat is the standard game with side bets. Minimum stake is £5 with a maximum of £10,000 a hand.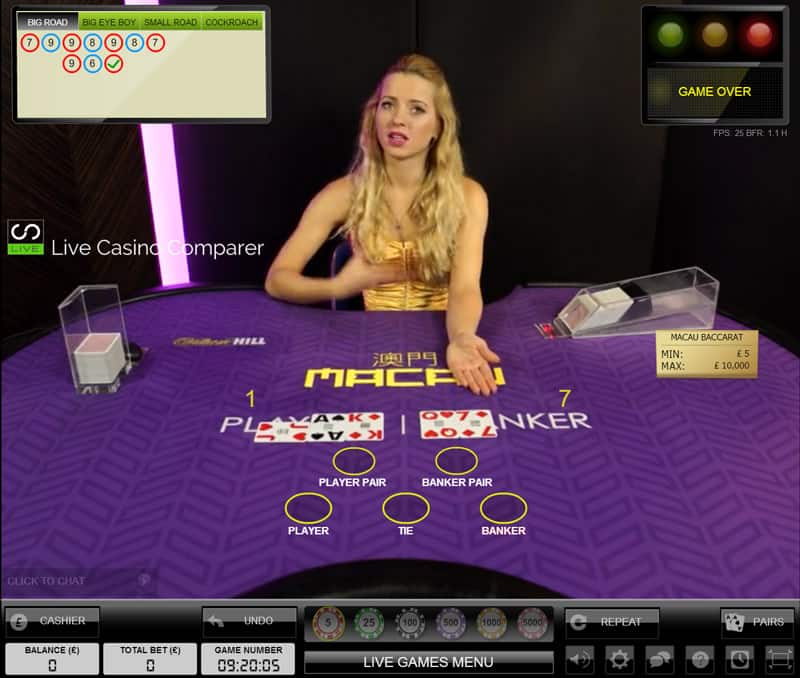 There are three Blackjack tables each offering different minimum and maximum stake levels.  The lowest you can bet is £5 through to a table maximum of £2, 500.  All tables have the full range of Blackjack side bets.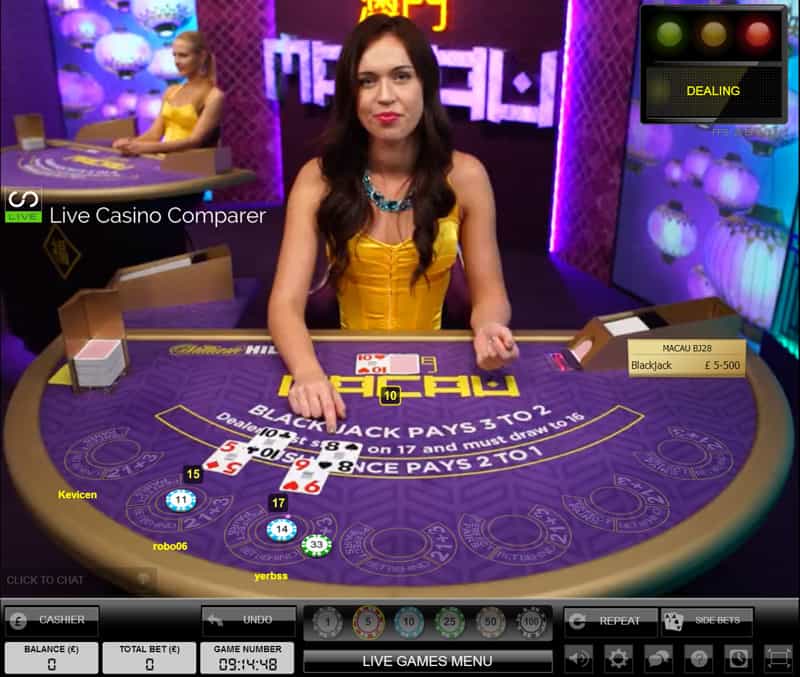 As you can see from the pictures the room is purple and gold themed, which I like a lot as I've got a thing for purple at the moment. (You don't know where I can get a Purple Ski Jacket do you?)
If you're curious to see more then click visit the Macau live Casino to see for yourself.