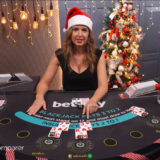 Xmas Live Dealer Decorations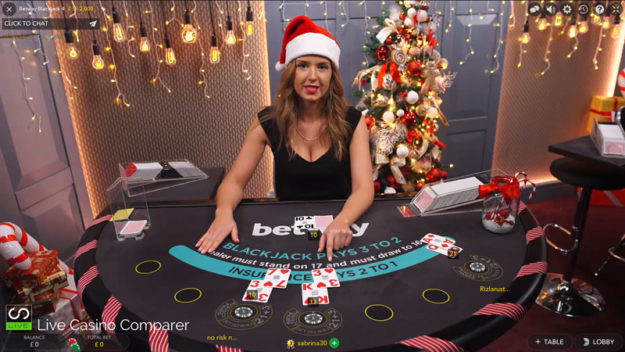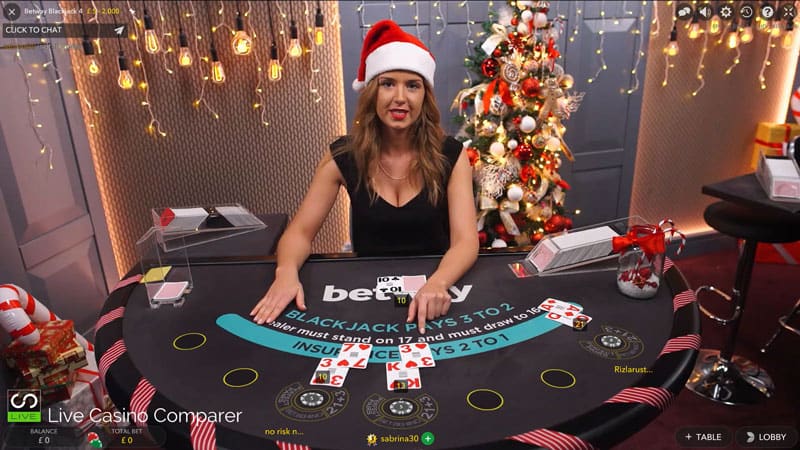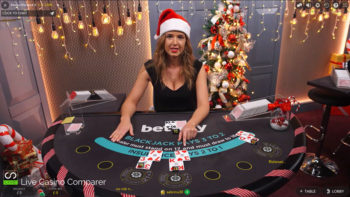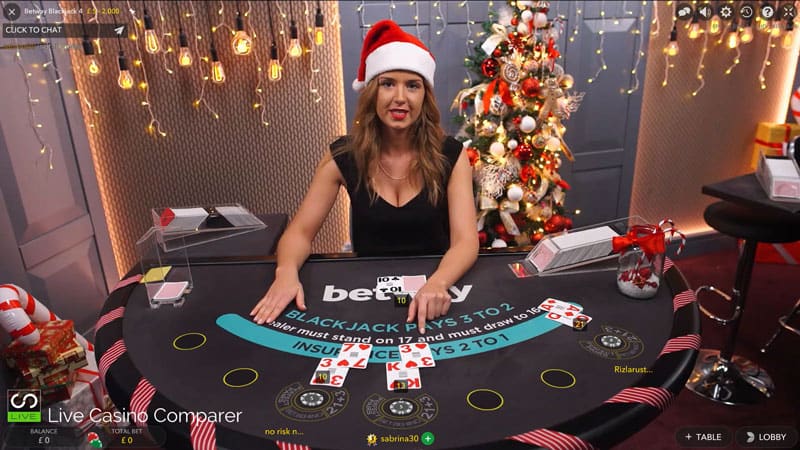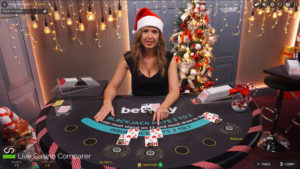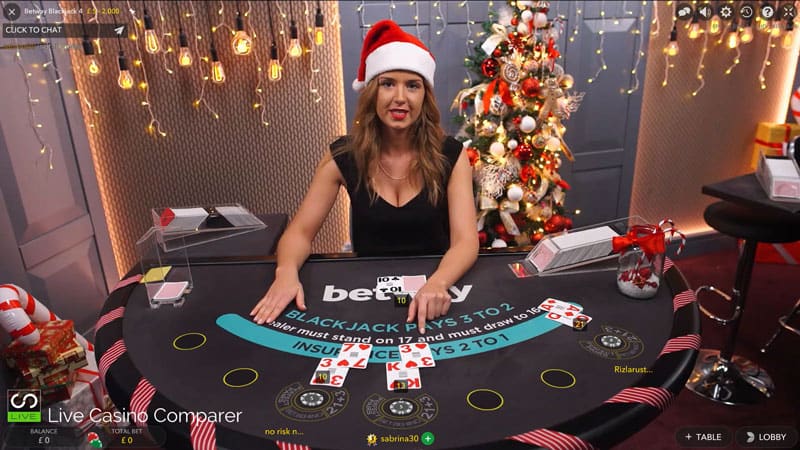 Posted December 8, 2016 by
Neil Walker
So I've noticed over the past few days that not all Live Casinos have joined in with the Christmas spirit.
I know it's still relatively early in December, but I would have hoped that more would have made the effort.
A quick run round of the casinos revealed the following Xmas live dealer decorated studios.
Unibet
Looking very festive in his Santa's hat, but little else in the way of decorations.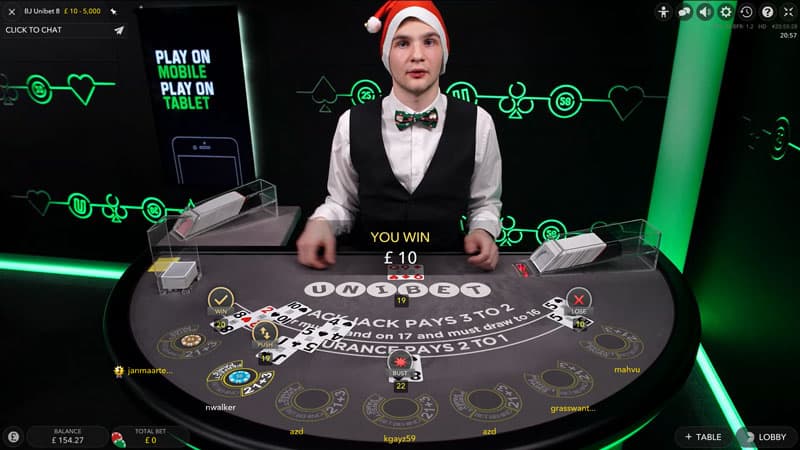 Leo Vegas
Leo Vegas have made a better effort, with presents and decorated Christmas trees dotted around the Chambre Separee studio. Not so sure about the head wear though. I think those are antlers?.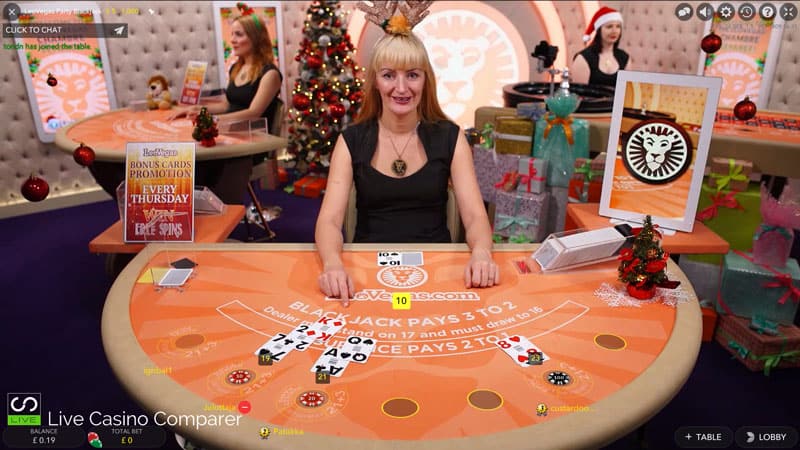 William Hill
No funny costumes yet, but the tables have snow and pine cones, with festive snowflakes hung from the ceiling.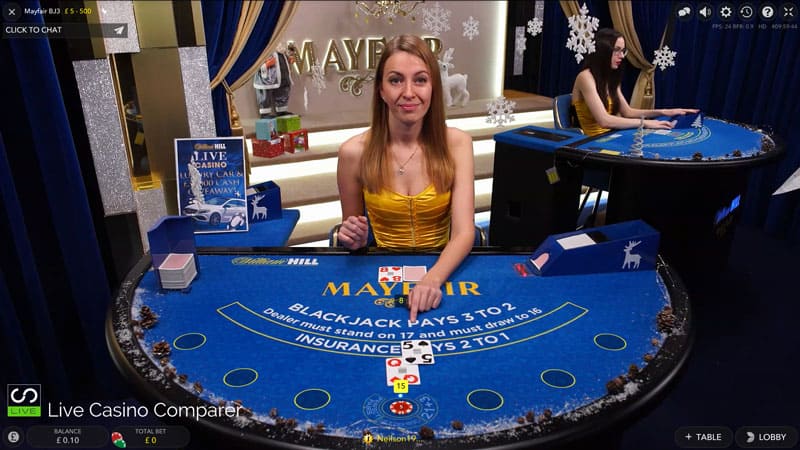 A poorer effort at the Macau tables, a lone Christmas tree and a few pine cones.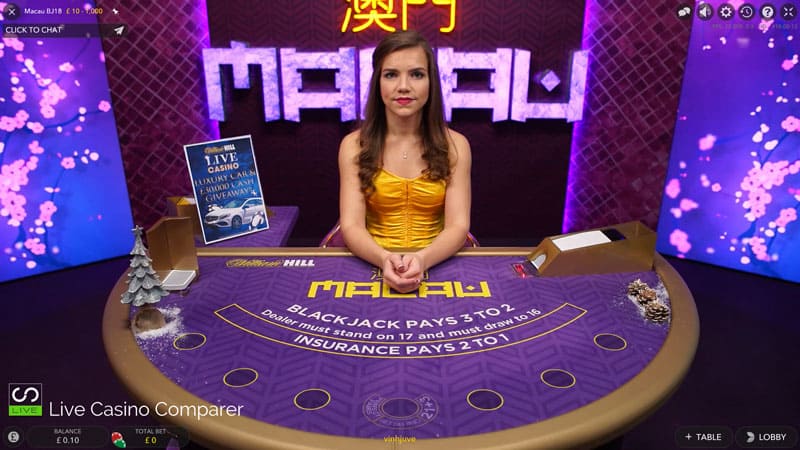 Slightly better at the Vegas tables. Although the snow obscures the players names and bet behind positions. It will be interesting to see how long that lasts for.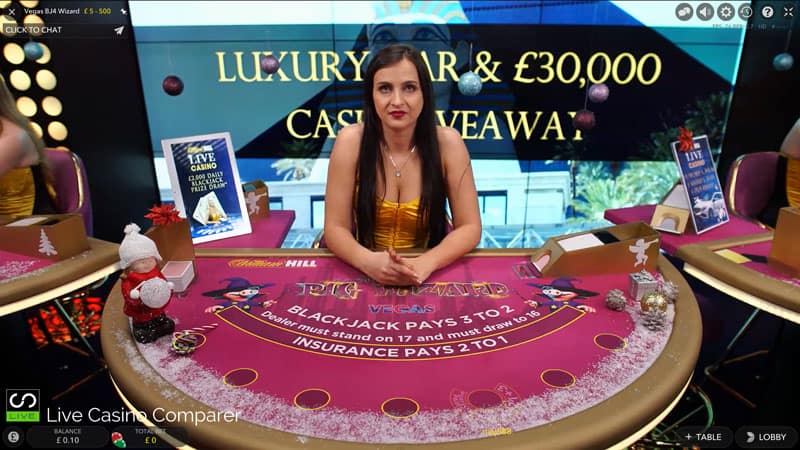 Hippodrome
The Hippodrome dedicated area courtesy of Betway is the best of the lot.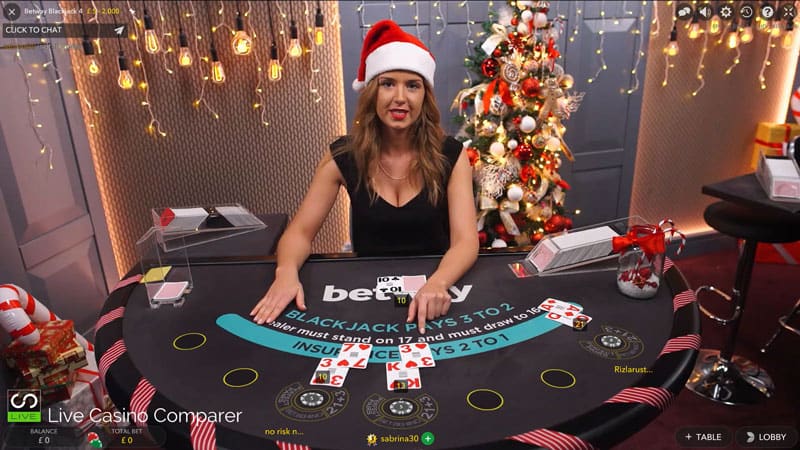 Marathonbet
A really festive feel to the dedicated area at Marathonbet. The Manchester United colours really add to the Christmas theme. The dealers don't look too happy.
Perhaps they've been told to wear Antlers!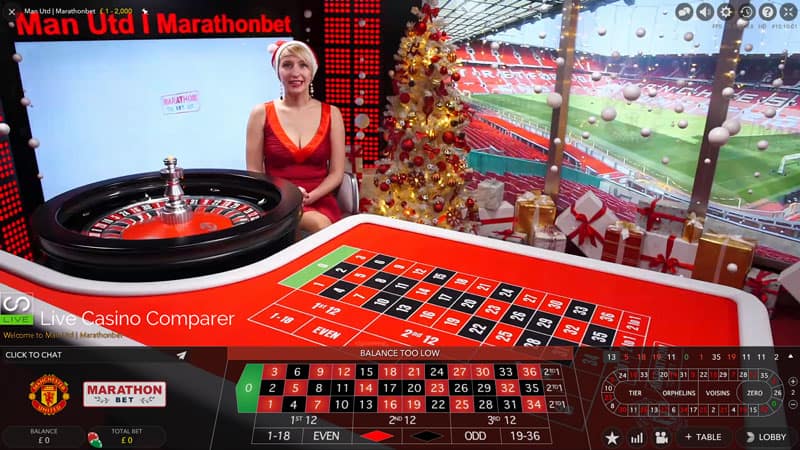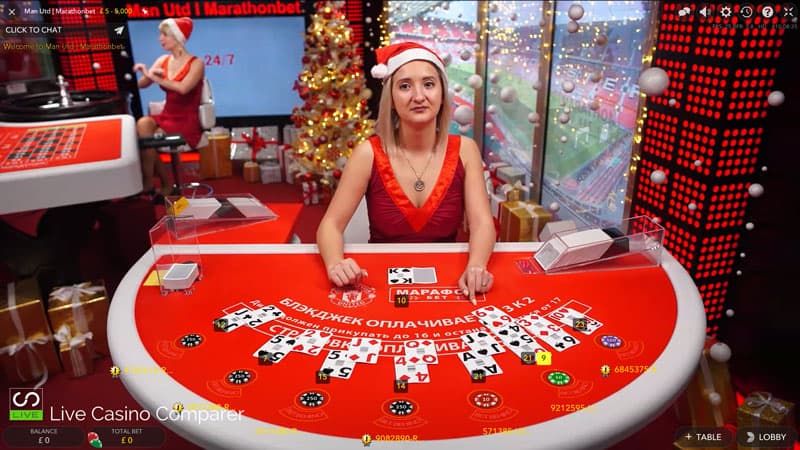 Cyber Club
The dealers at Ezugi have made a similar effort to Unibet, with just the obligatory Santa Hat .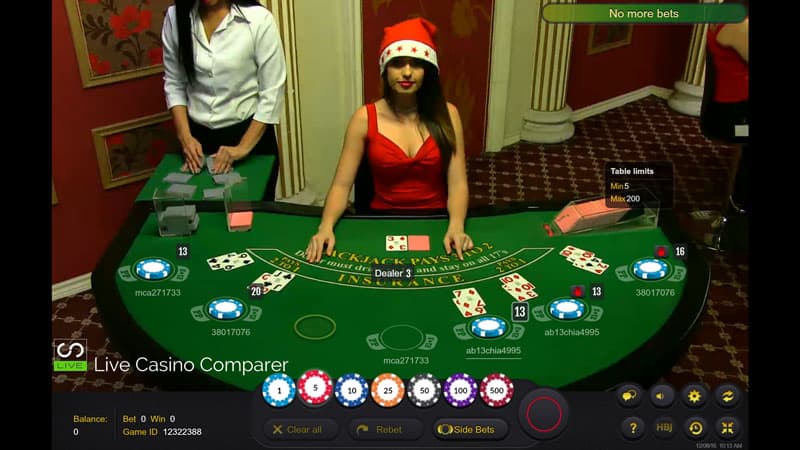 That reminds me, my local Fish and Chip shop is offering 50% off if you make your order wearing a Santa's Outfit.
Guess what I'm eating tonight 🙂