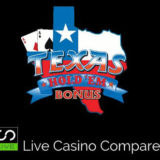 Evolution launch Texas Hold'em Bonus Poker in Beta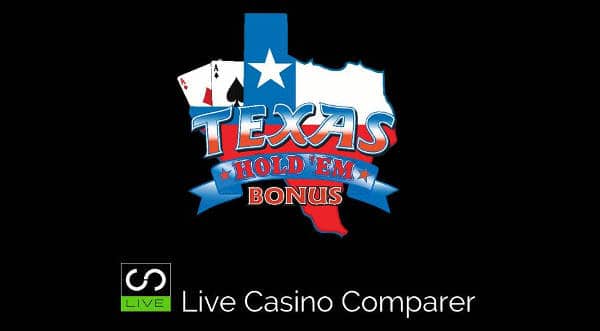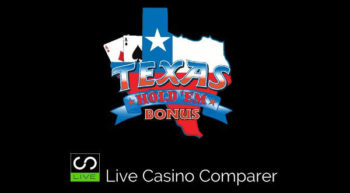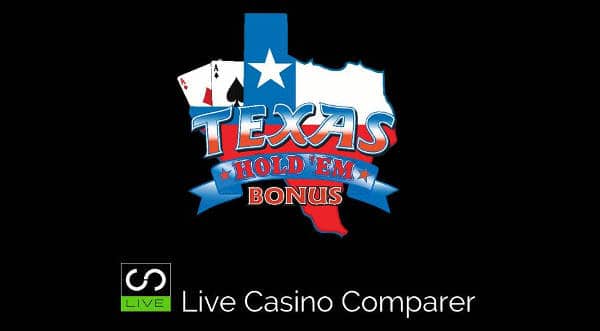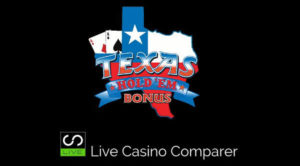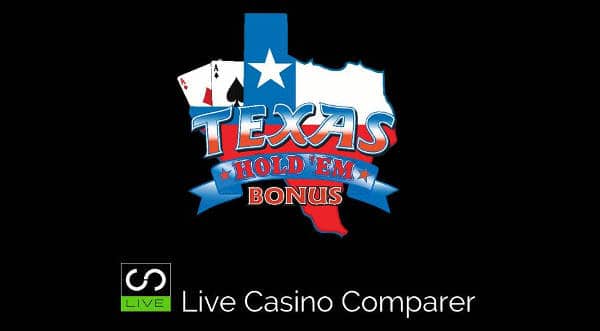 Posted December 12, 2017 by
Neil Walker
You thought 2017 was coming to a close quietly. Well it hasn't quite.
Evolution launch Texas Hold'em Bonus Poker in Beta form at Leo Vegas today, 12th December 2017.
The game will be on general release mid January 2018, so you've got a chance to play this game exclusively for about a month.
Texas Hold'em Bonus poker is derived from their already popular Ultimate Texas Holdem, but with a couple of things added.
Progressive Jackpot
There's a new 5 card Bonus Progressive Jackpot. The top prize is paid for a Royal Flush for the first 2 player cards and the three Flop cards. The jackpot will be split between all the players playing the bonus bet at that time.
There are other smaller hand prizes available and they are all paid directly to each player.
Ante Bet
The Ante Bet gets paid with a straight or better.
Optional Bonus Side Bet
There's an optional Bonus side bet which pays out regardless of what the dealer has.
The minimum hand to trigger a win is a Pair. See details in the table. 
The differences
You can bet on each round when the cards are dealt. Not just once during the game round like in Ultimate Texas Holdem.
But, you're only able to Bet 2x the Ante when your cards are dealt and the 1x when the flop comes and 1x when the Turn/River is dealt.
If you bet on each round it amounts to the same as the 4x Ante in UTH, but you get to see the hand develop as you bet with this version.
Comment
Game providers typically hold on to any new releases at this time of year so they can announce and launch them at the International Casino Exhibition in February. It's a mystery to me why Evolution chose the release this now.
But hey, I'm not complaining as I love Ultimate Texas Hold'em and I'll probably end up loving this as well.
Being able to build your bet as the cards are dealt really appeals to me. Perhaps that's why the RTP of the game for the Ante Bet is 97.96, 99.47% on the Total Bet and 81.84% for the First 5 Jackpot Bet.
This is probably going to be the last release of this year that I'll get to review on www.LiveCasinoComparer.
Where to Play
The game is in beta form until the middle of January 2018, and is only available at Leo Vegas. Sp if you want t o play it , you've got to head over there.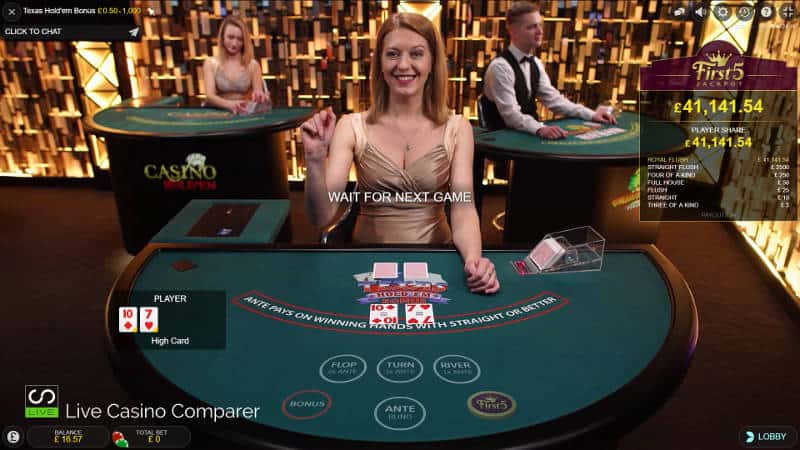 Full House !!
That's wiped the smile off her face, lol.