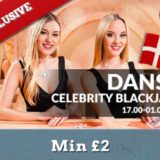 Dansk Celebrity Blackjack at Leo Vegas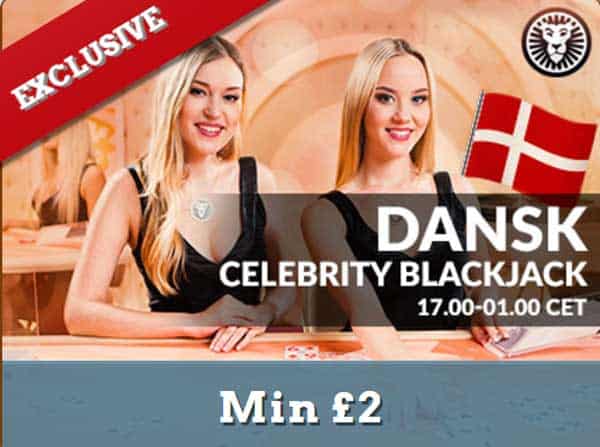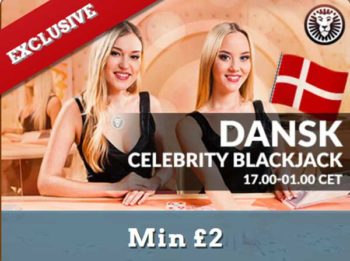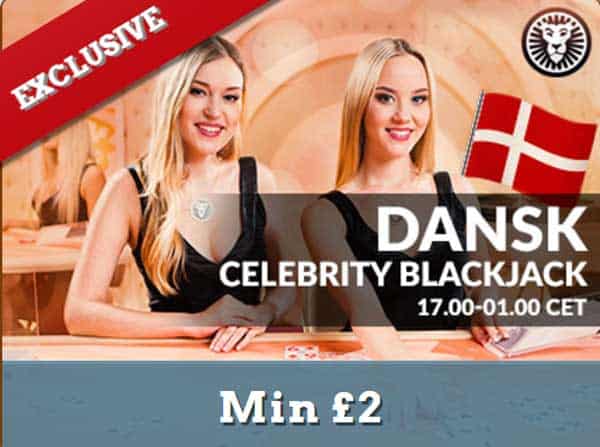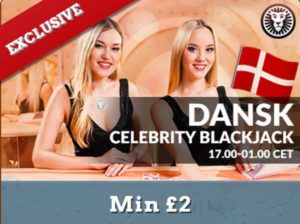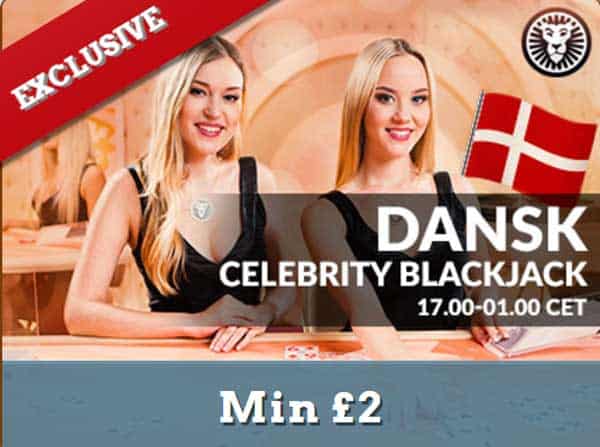 Posted June 27, 2017 by
Neil Walker
Leo Vegas has added another exclusive table to the Chambre Separee, Dansk Celebrity Blackjack.
That's a Danish Celebrity Blackjack table and the first one provided by Evolution Gaming.
On the few visits I've made to the table over the last couple of days it's been manned by two male presenters.
Boy, do they like to talk!
At the moment the Dansk Celebrity Blackjack table is in an area away from the other dedicated tables. 
I've yet to find out whether the table is located in the Riga Studio (with the rest of the Chambre Separee) or in Malta where all the other native language tables are located. 
Of course, this could all change with the impending expansion that Leo Vegas has planned.
Stakes range from £2 to £1000 a hand and you're able to play Blackjack side bets alongside the main hand.
Unusually the second presenter is responsible for the shuffle. Perhaps the table is so tucked away that they can't be seen by the regular shuffler. 
Apart from the dealers, there wasn't much Danish being spoken and certainly not by me!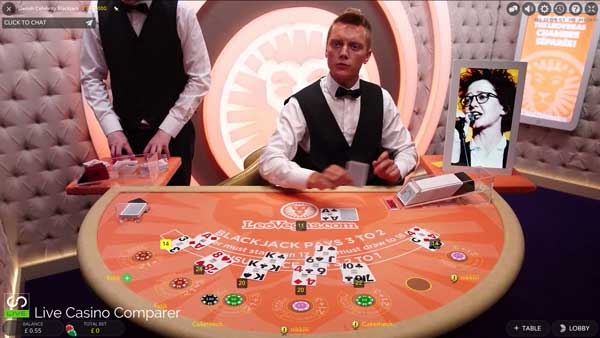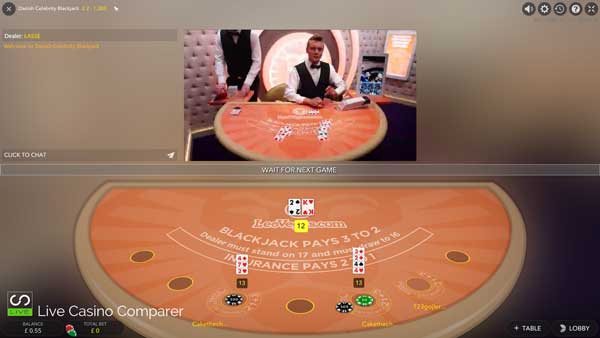 This brings the total of dedicated blackjack tables to 5.

This table is certainly a good option if you're looking for someone to play and all other seats are full.
It's not that busy at the moment, but as word gets out it's sure to fill up quickly.