Countries with the most disposable income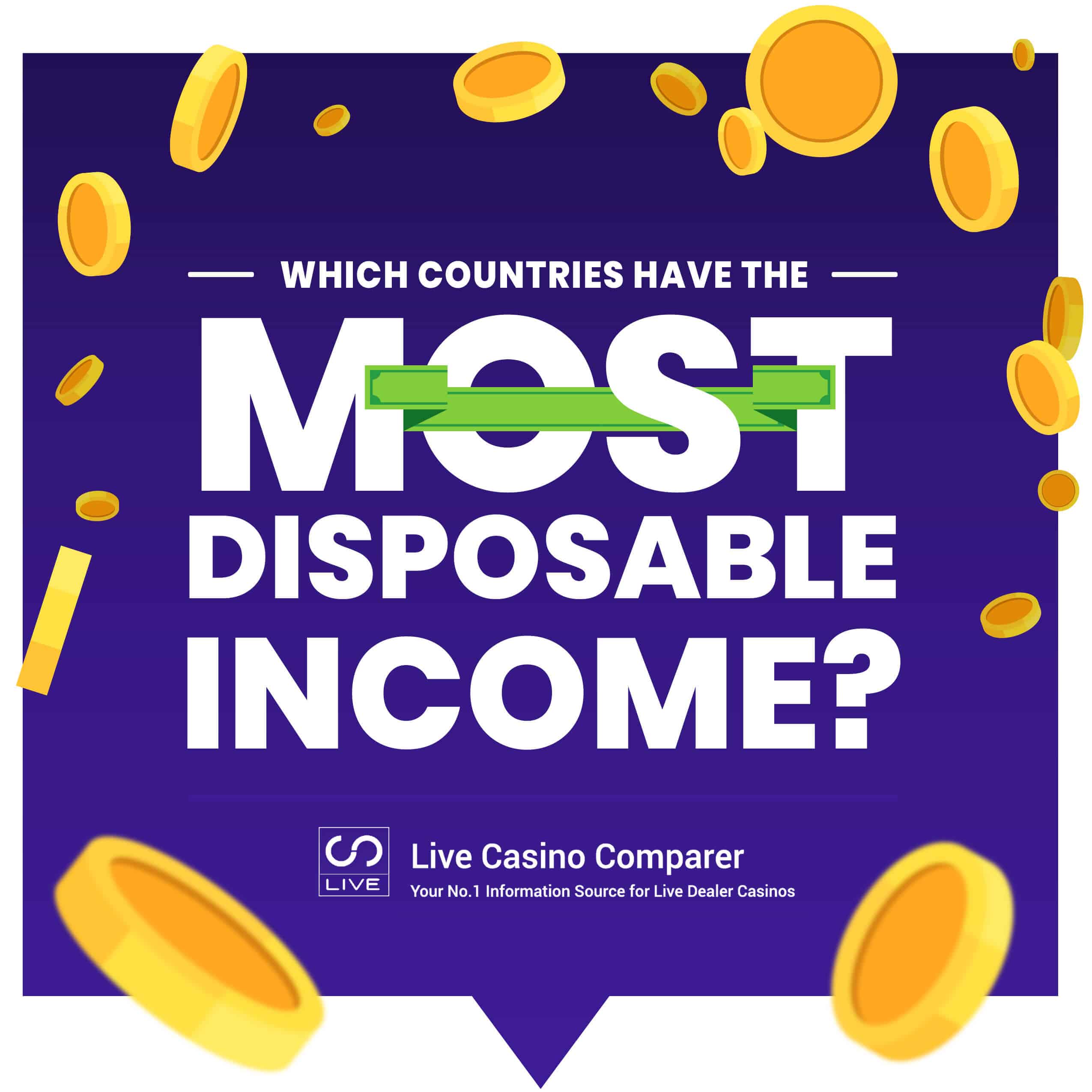 Which Countries Have the Most Disposable Income?
How much do people in the many countries of the world earn, how much disposable income — the bit that's left over after all the bills are paid — do they have, and what if anything, do they do with it?
It's not easy to find out, as there are 195 countries scattered around the planet, and some of them are not even officially recognised as countries at all (the State of Palestine, for example, and the officially "disputed territory" of Western Sahara too). So how do we find out? A good place to start is with the OECD — the Organisation for Economic Co-operation and Development — a global intergovernmental body that regularly compiles data on average earnings and disposable income among its 36 member nations.
These are mostly high-income countries in Europe, the Americas, Australia, New Zealand and Japan, the sole economic powerhouse in Asia and one that, unlike neighbouring and rising power China, is fully developed and considered a mature economy. Other regions have their own intergovernmental organisations to help spur along their economies and overall development, including the Association of Southeast Asian Nations, the African Union, the Union of South American Nations and the Latin American and Caribbean Economic System, some, if not all, of which draw on data from the International Monetary Fund to compile statistics on their populations' earnings, outgoings and spending.
The latest figures from the OECD, for its Better Life Index, which is updated every couple of years, tell us that across the organisation's members, the average disposable income per capita is US$30,563 a year — and that, perhaps unsurprisingly, economic superpower the United States is in top position with $45,284 average disposable income per year. Next is the tiny European nation of Luxembourg, with $39,264, and in third place is equally wealthy Switzerland, with $37,466 in average household disposable income.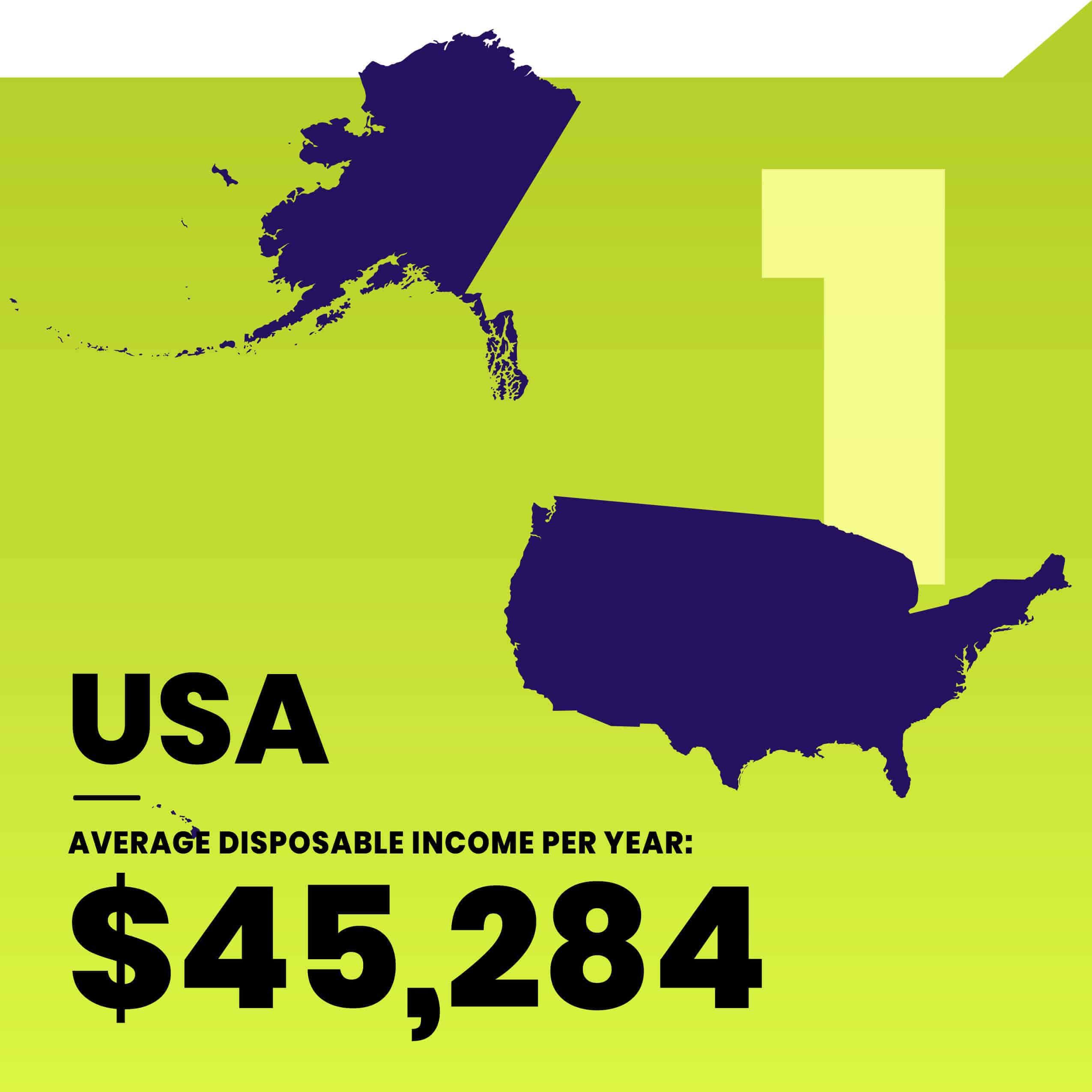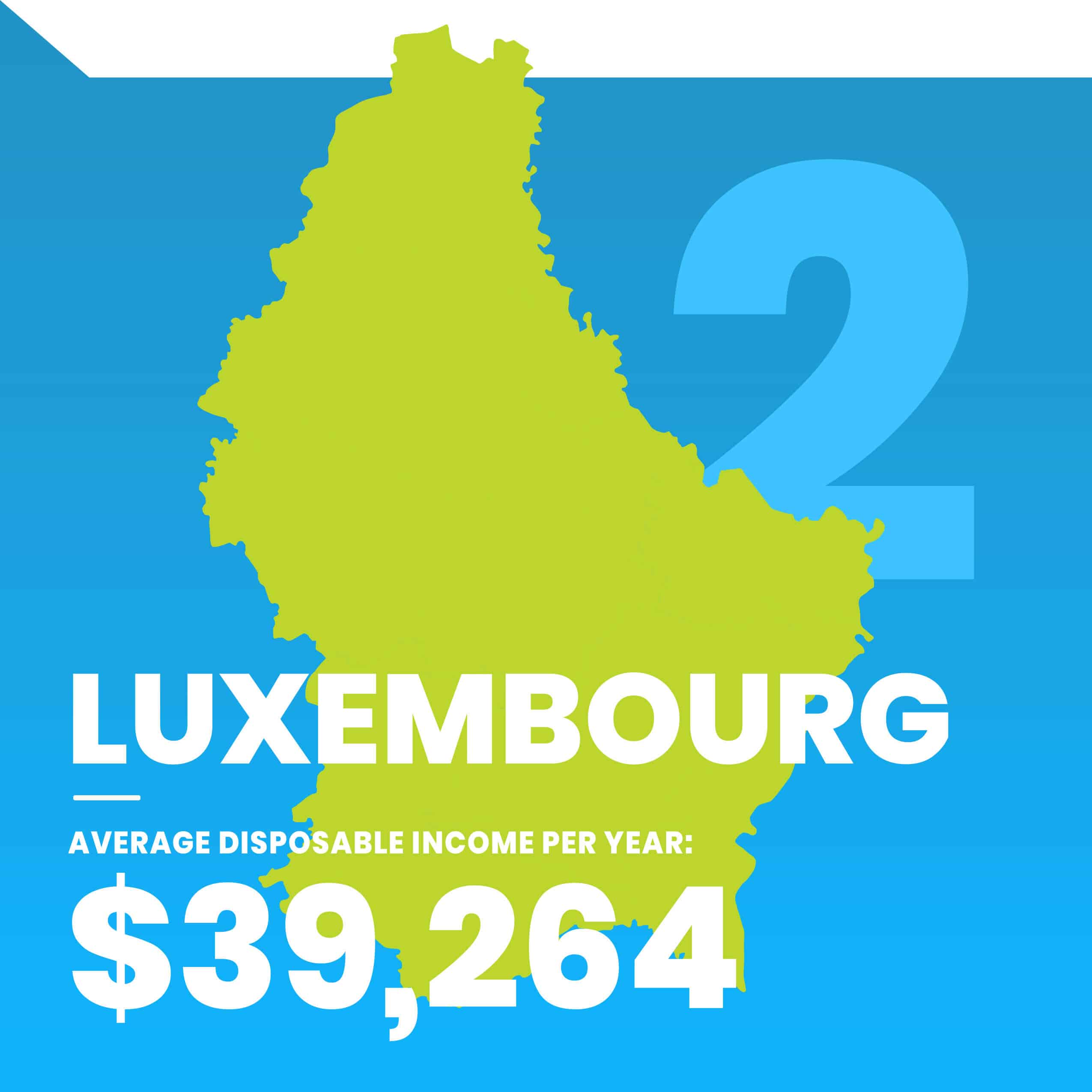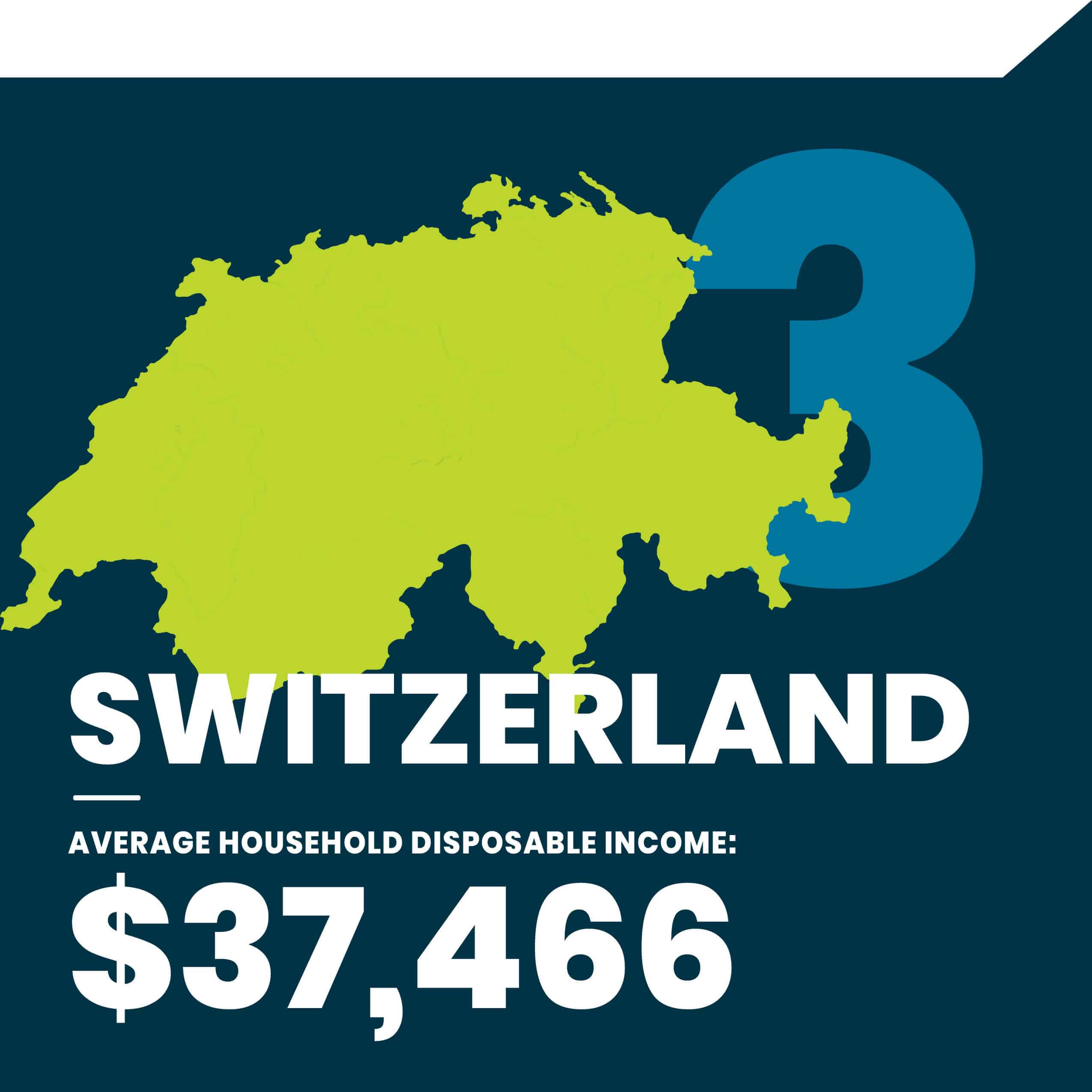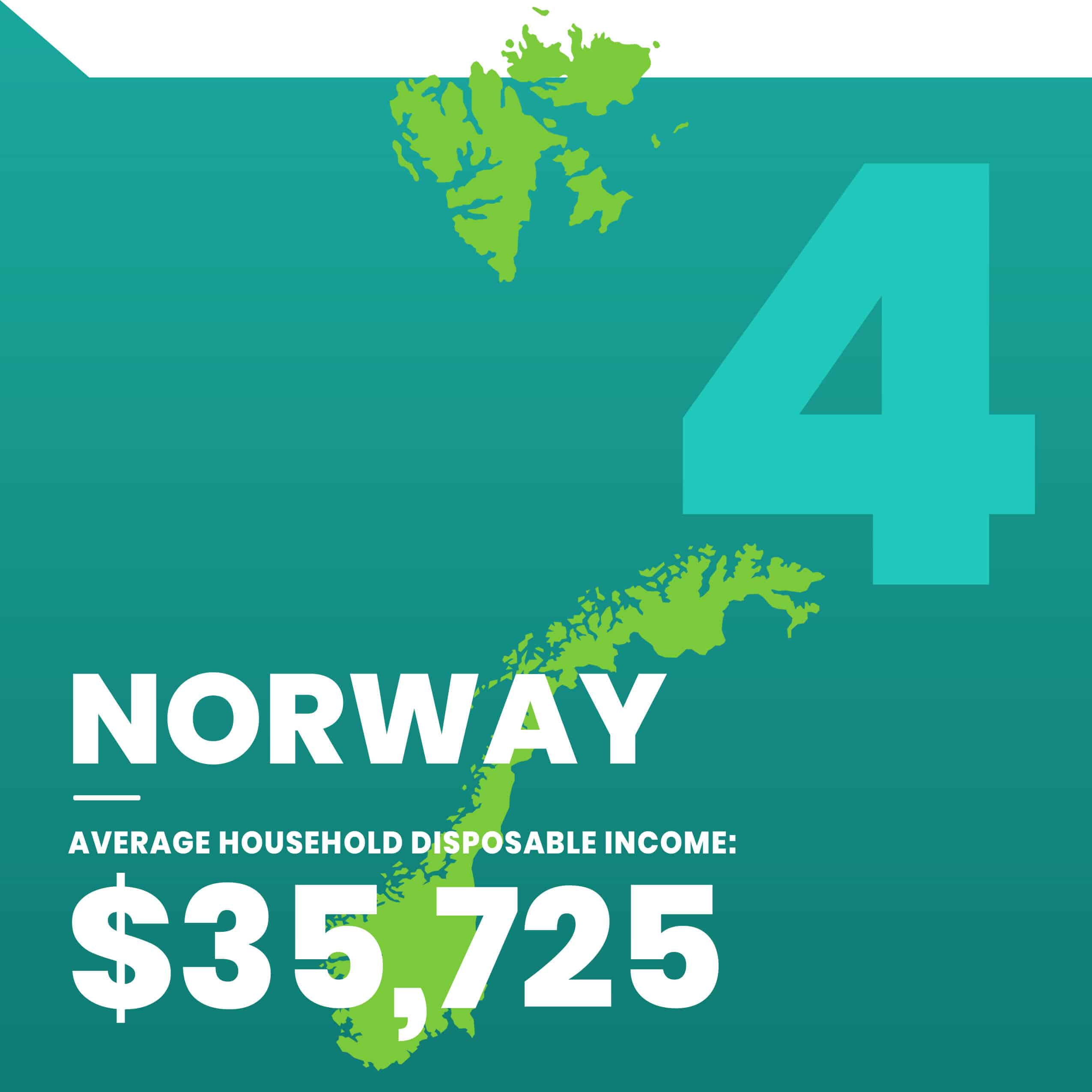 Nordic nation Norway is fourth with $35,725 in spare cash after the home bills are paid.
European political and economic power Germany lands in fifth place with $34,294 and is followed by Austria at $33,541 — the first country to dip below the OECD country average — and Australia, with $32,759.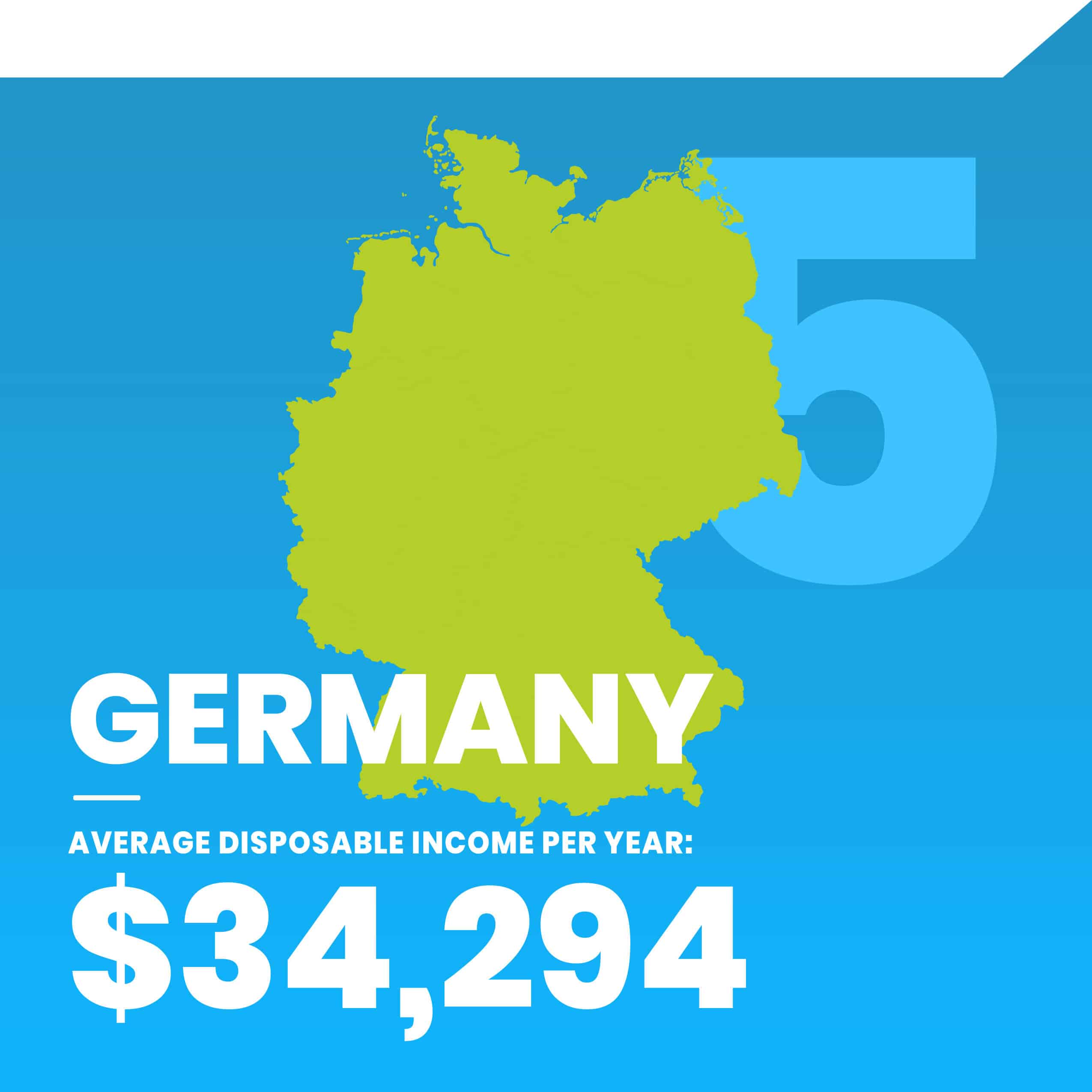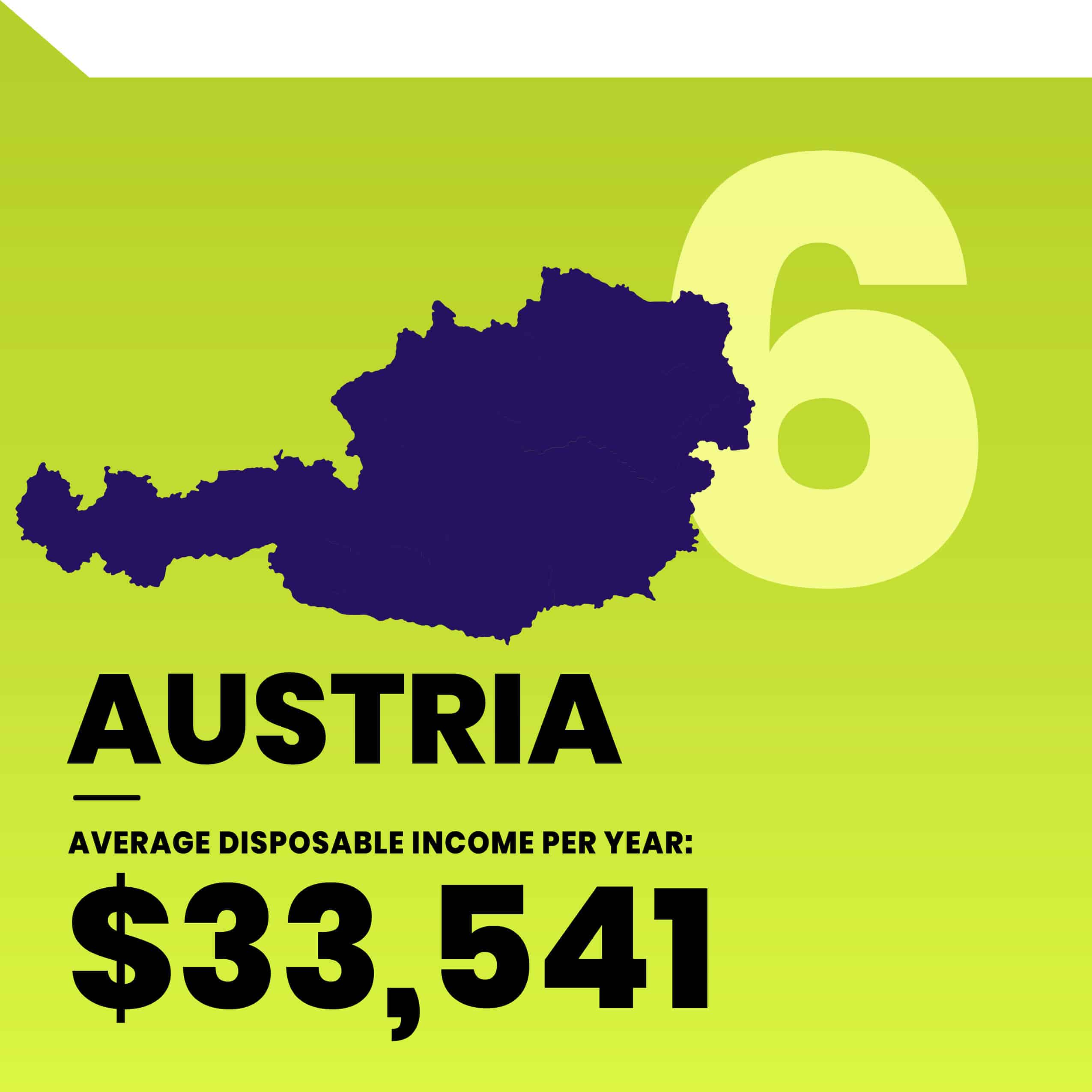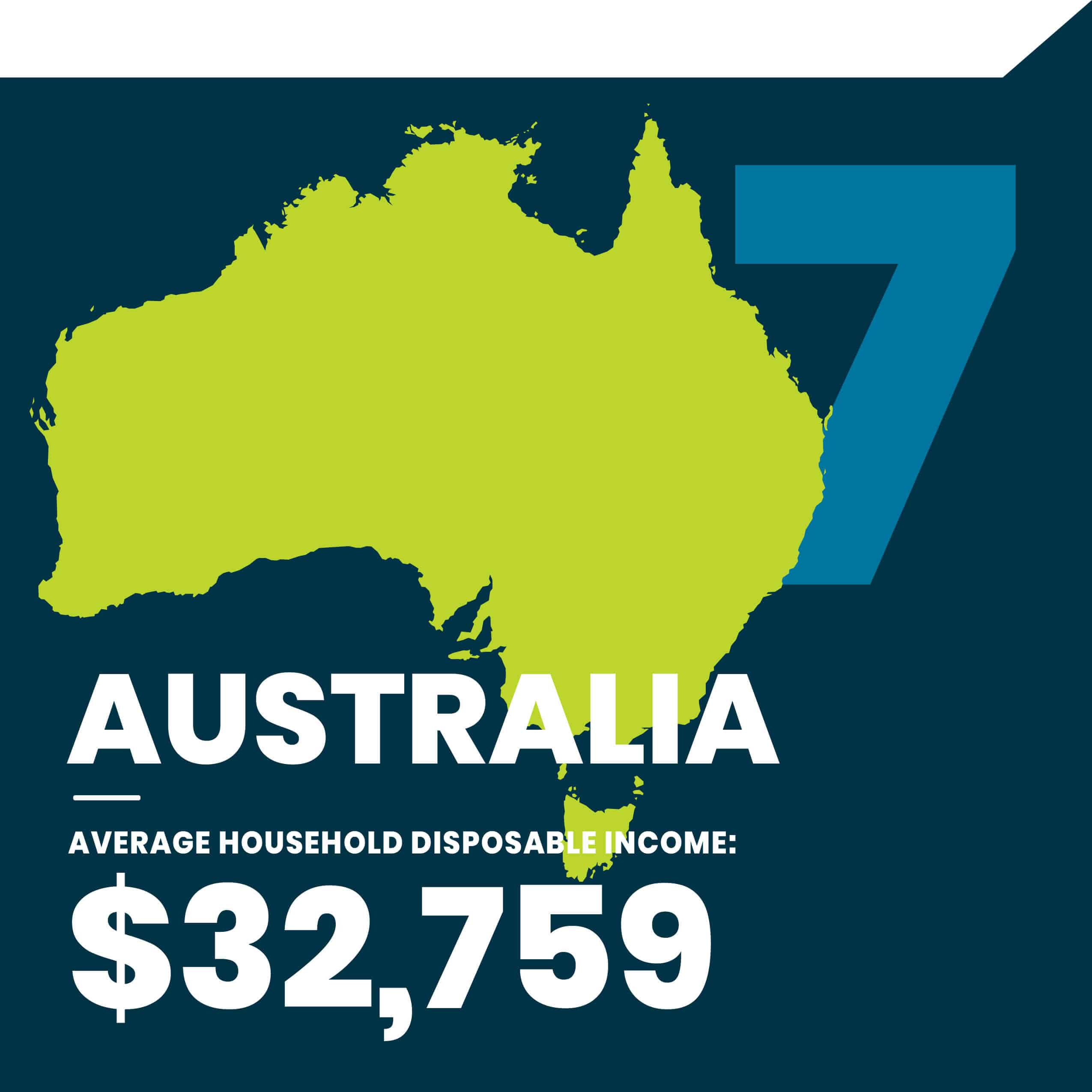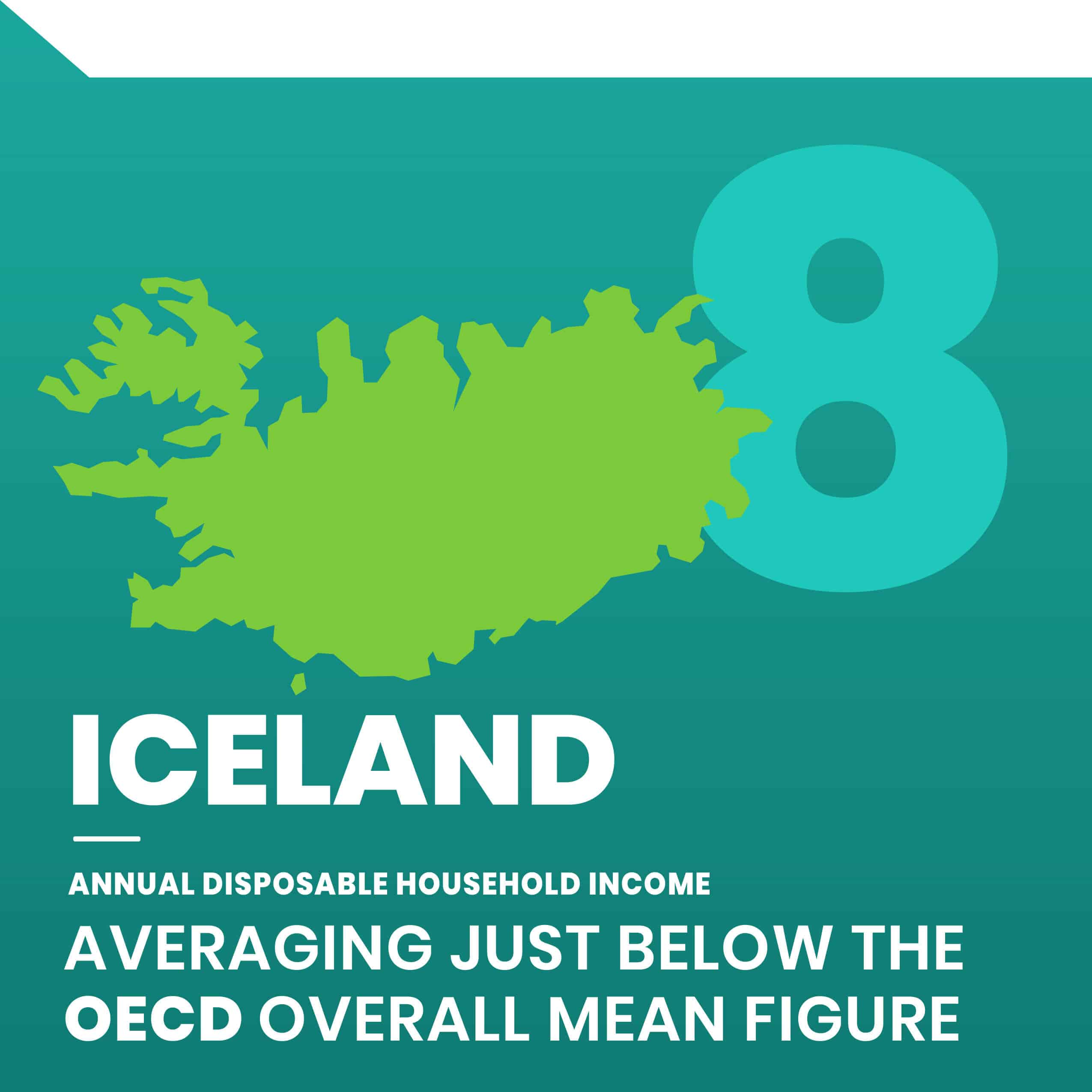 In eight spot on the OECD Better Life Index is northerly and high-priced Iceland, which has managed to extricate itself from the collapse of its financial system earlier this decade, predicated by the collapse of privately owned commercial banks, and is now enjoying robust growth once again — with annual disposable household income averaging just below the OECD overall mean figure.
Rounding out the top 10 OECD countries with the highest disposable household income are France, with $31,304, and Sweden, which has $31,287.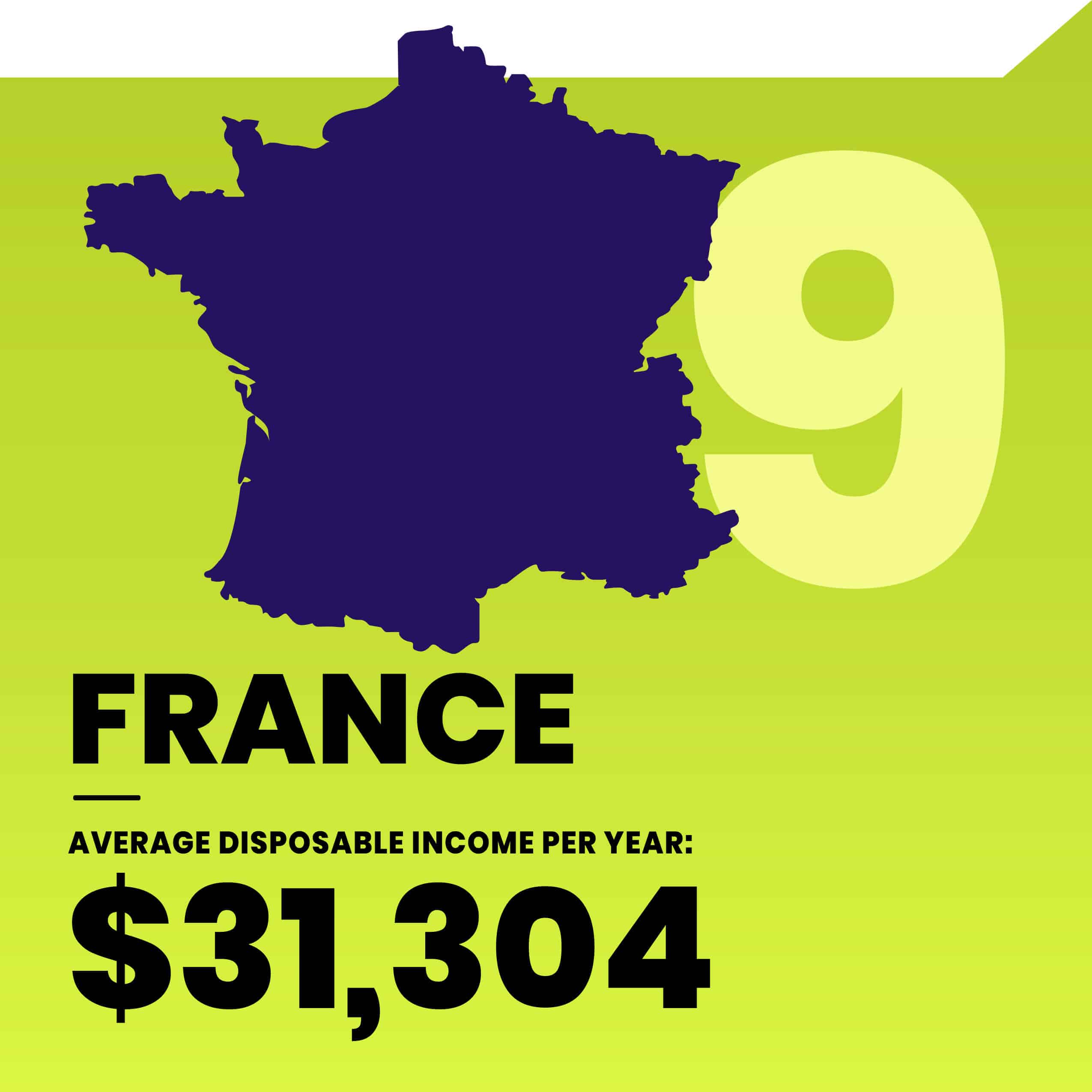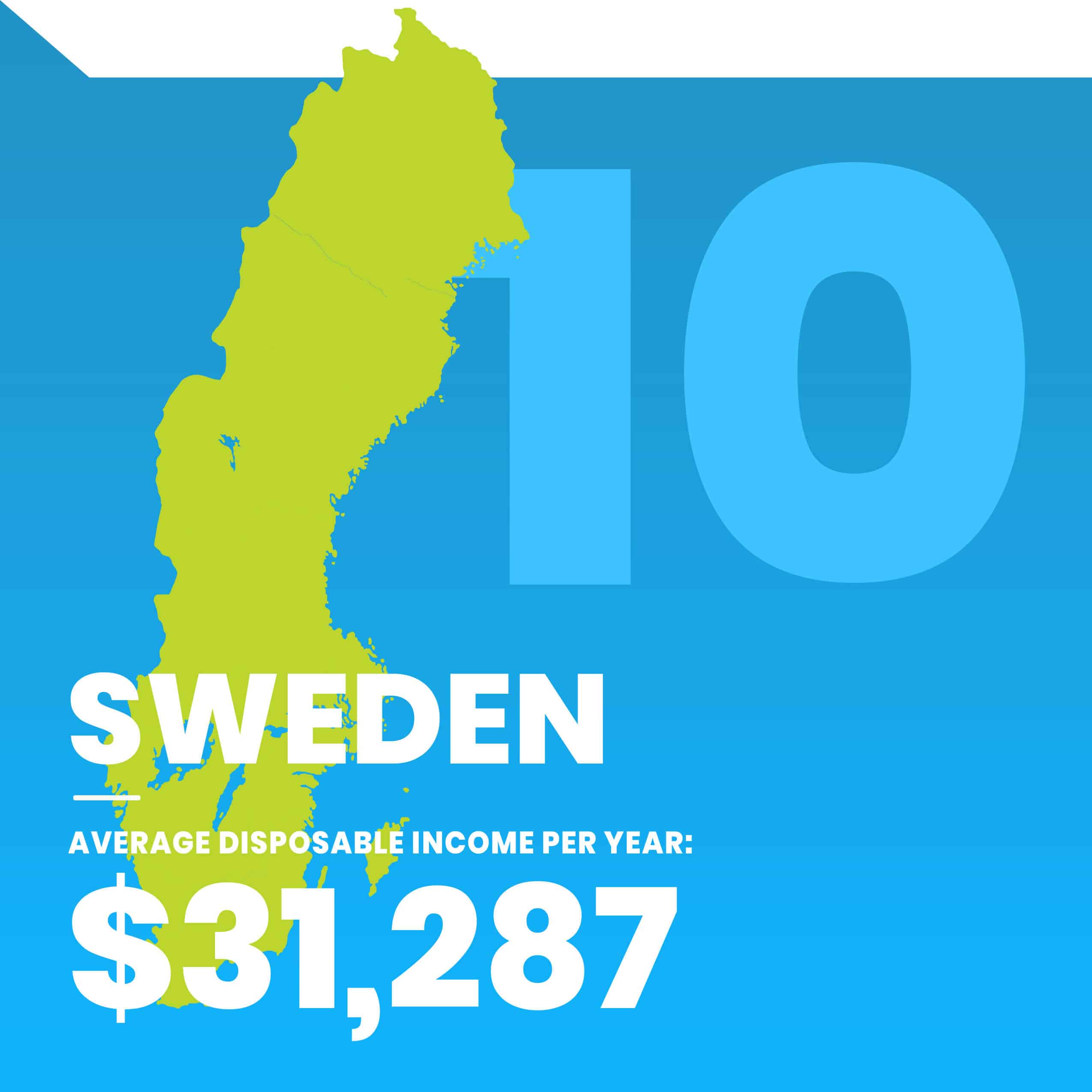 Where's the United Kingdom in the rich-country list? In 17th place, sandwiched between the Netherlands, just ahead of it, and Italy. Some may wonder if the four-nation country's fortunes will dip in the years ahead as Brexit continues to rattle investor and consumer sentiment and some companies fact the all-too-real prospect of downsizing or closing altogether, all while the in-out uncertainty means the public is more reluctant to spend in case of tougher times ahead. For the UK, the OECD puts its average household net-adjusted disposable income at $28,715 per capita, one of many countries to have a lower-than-average score.
Top 10 Countries With the Most Disposable Income
| Country | Disposable Income |
| --- | --- |
| United States | $45,284 |
| Luxembourg | $39,264 |
| Switzerland | $37,466 |
| Norway | $35,725 |
| Germany | $34,294 |
| Austria | $33,541 |
| Australia | $32,759 |
| Iceland | $31,929 |
| France | $31,304 |
| Sweden | $31,287 |
Source: OECD
What are people in these countries spending their spare cash on? It depends on where people live in their countries. In the UK, for example, people in London tend to have a lot more disposable income compared to other parts of the country — up to £8,000 more on average, giving them way more to spend on dining out, going to pubs and other forms of entertainment, such as the world-renowned theatres in the UK capital, foreign holidays and gambling at online or physical casinos and betting shops.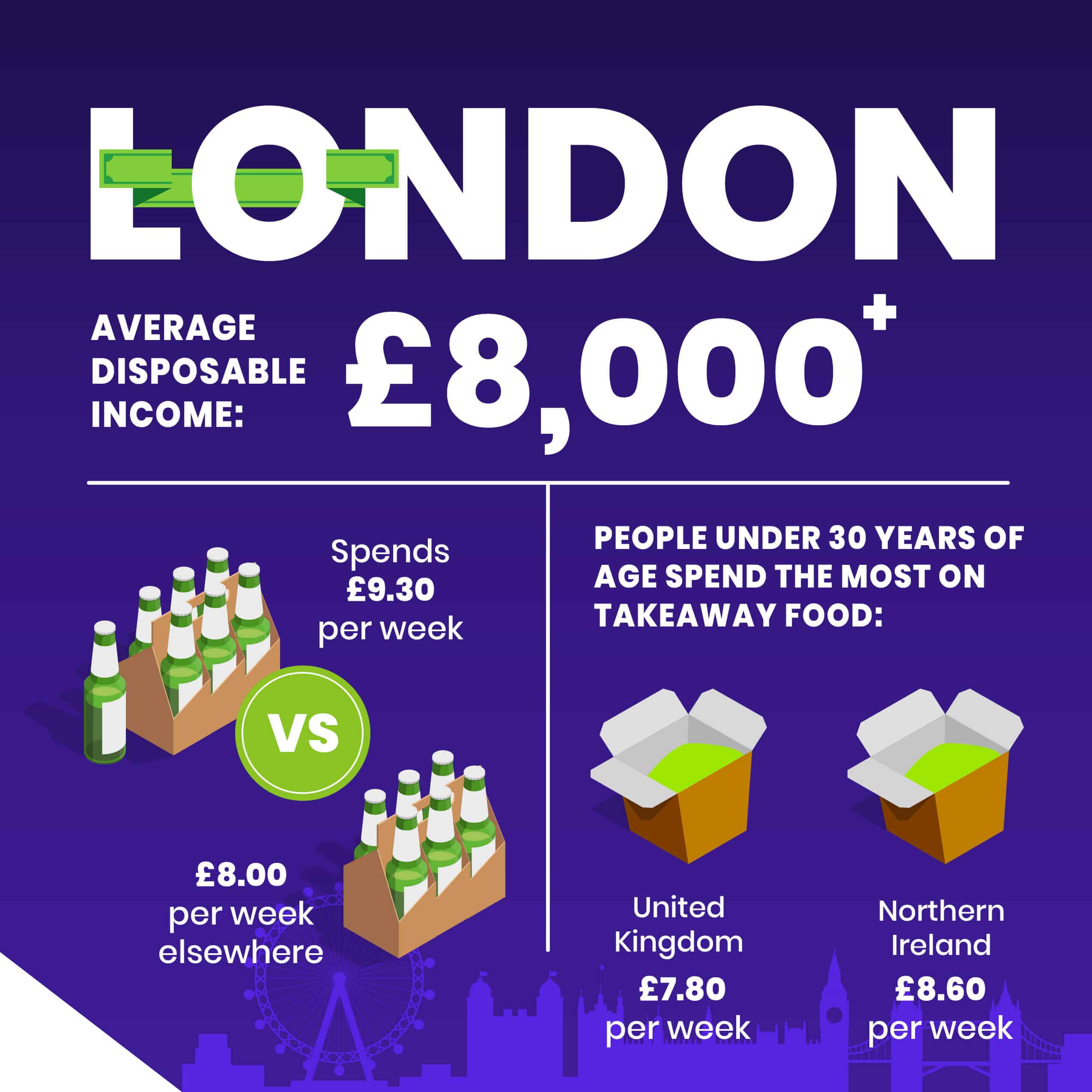 And Londoners, it turns out, are the biggest British boozers, with households spending more on alcoholic drinks outside the home than others around the country — on average £9.30 a week, compared to £8 per week elsewhere. Meanwhile, people under 30 years of age spend the most on takeaway food, perhaps because they don't yet have children, amounting to £7.80 a week in mainland UK and £8.60 in Northern Ireland.
Across the pond, it's a slightly different story regarding what people do with their disposable income, as many like to treat themselves with self-care and other non-essential services that cost them as much as $199 a month. A survey last year found that three out of five Americans were interested in spending money on a luxury experience instead of a luxury item and that 22% spent their spare cash on non-essential items — $368 is the amount of money the average American will fork out for a one-time, special experience.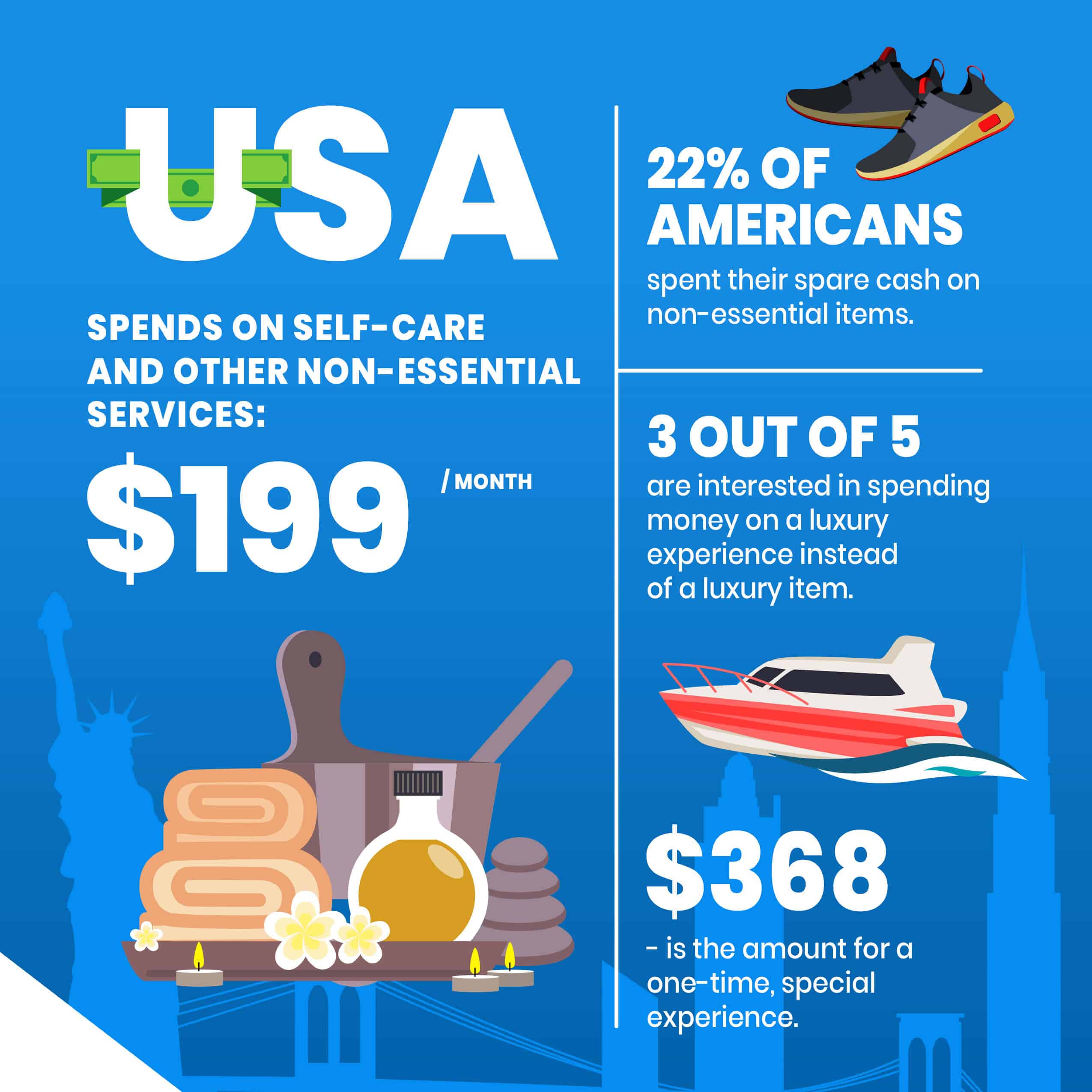 In Luxembourg, women outrank men in spending more on alcohol — €291 per month compared to €226 — but men in the tiny European nation typically spend more on eating out than women: €344 against women's average monthly restaurant spend of €200, as women tend to shop more for groceries and do more cooking at home. There's a bigger discrepancy in Luxembourg — and probably right across the world — regarding expenditure on personal hygiene products, with women spending more than twice as much as men — around €102 compared to men's spend of €42.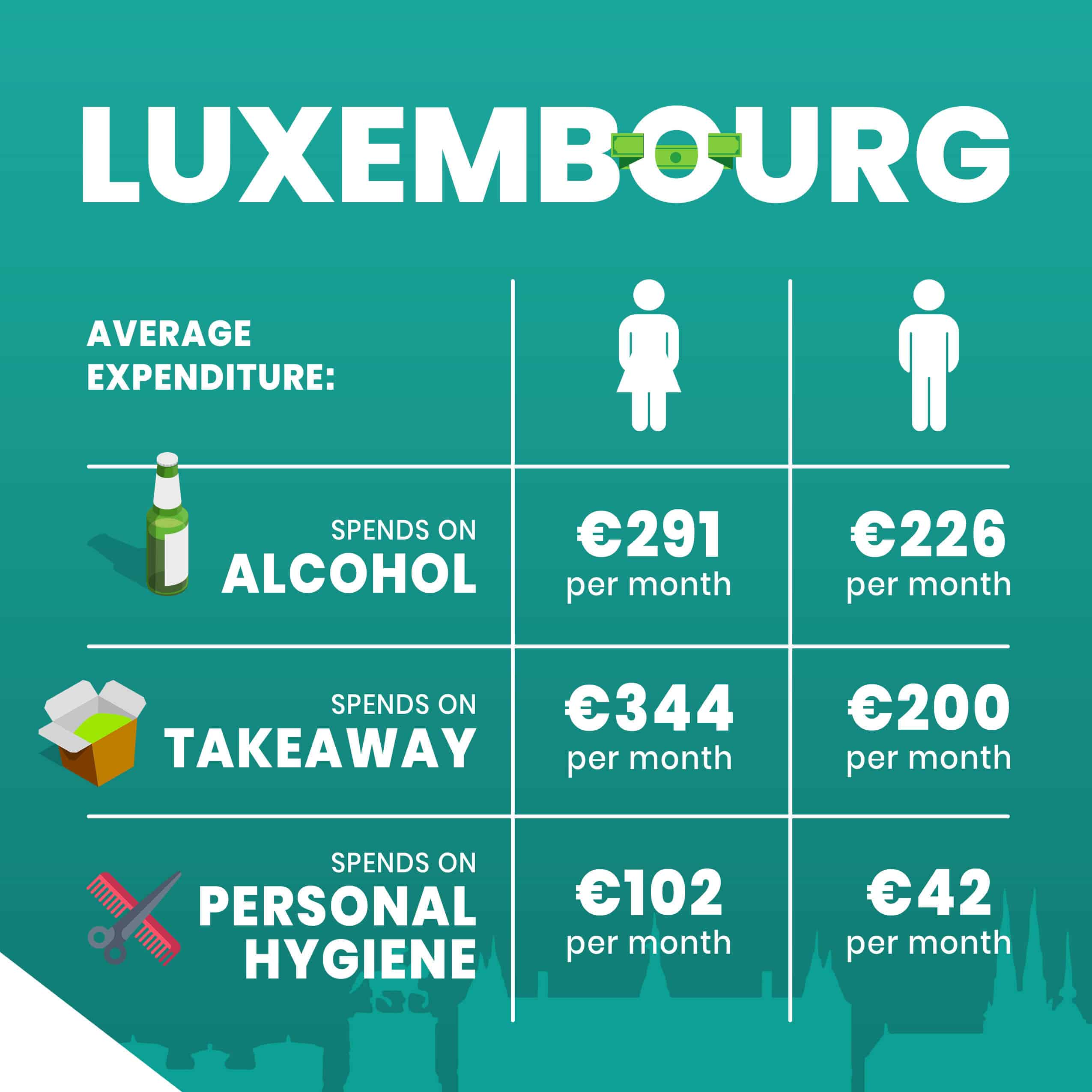 Spare-cash spending in Switzerland, finally, is mostly on alcohol and tobacco as well as leisure and cultural activities and eating out at restaurants and staying at hotels.
For now and perhaps for the foreseeable future, America rules the world not only with its economic and military might but also the highest levels of disposable income. Perhaps one day, however, rising economic powers China, India and some countries in South America, such as Brazil, might surpass the US as their economies soar and people have far more cash to spend.