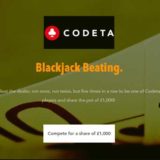 When is a Prize just a Bonus in Disguise?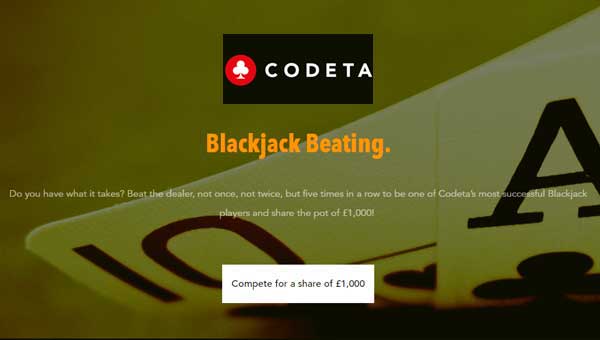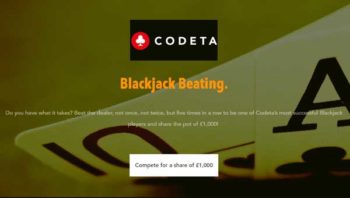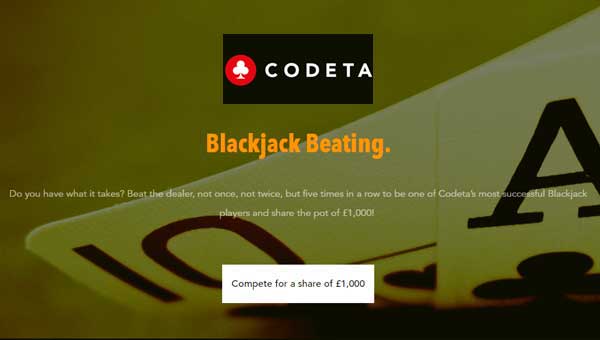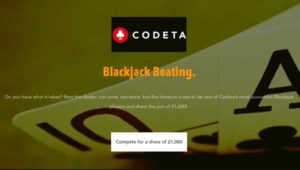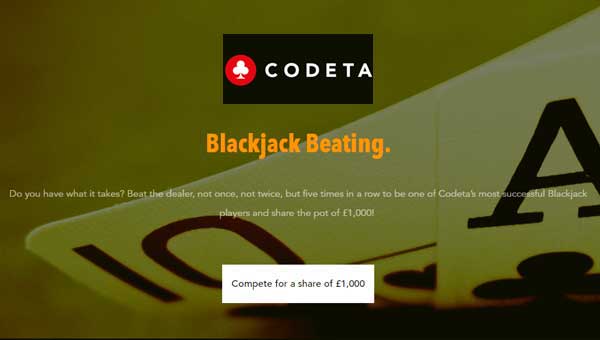 Posted June 2, 2017 by
Neil Walker
<friday rant on>
I'll say straight up that I'm not a fan of Bonuses.
I don't like how you're led to believe that you're getting something good, only to discover later that you're bound by some terms and conditions that make it almost impossible for you to withdraw any winnings you might have compiled using that Bonus money.
So generally I don't take them.
I even stop promoting them on this website if I consider the terms to be too harsh.
I don't want anyone to waste their time with theses stupid promotions.
Well, today I get an email from Codeta.  A casino that I play at and recommend to others because I know the guys that run it.
They have a good live casino product and are fair and honest.
Beat the dealer five times in a row and win a shared pot of 1,000 EUR.
So if I win 5 consecutive hands of blackjack while playing on their dedicated table I'll win a share of a £1,000 prize fund.
The promo runs for over a month, 2nd June to the 5th July 2017.
I calculate that given the number of players and the times I've seen 5 player wins (with no tied or pushed hands), the share is likely to be £10's of pounds.   
I thought, ok this is a nice one, the chance to get something for just playing. So I sort of decided that any Blackjack I would play during the month I'd play at Codeta.
Until I looked more closely at the T&C's of the promotion.
Low and behold any prize money is paid as a Bonus and it comes with 40x wagering.
There is no mention that this is a bonus, either in the email I was sent or on the promotions page, only deep in the T&C's.
The prize is just a bonus in disguise!
Well Codeta, your promotion has had the opposite effect on me.
I won't be visiting your tables this month.
Personally, I feel I've been duped into playing and maybe even promoting this "challenge".
I'd like to think that someone will see this and think "hey he's got a point" and will do something different next time.
Footnote :
Codeta isn't the first to have done this and won't be the last. 
I'm challenging them to live up to their company ethos of "Transparency is our Priority" and do something to address this.
<friday rant over>