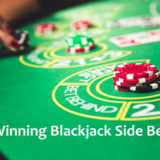 Winning Blackjack Side Bet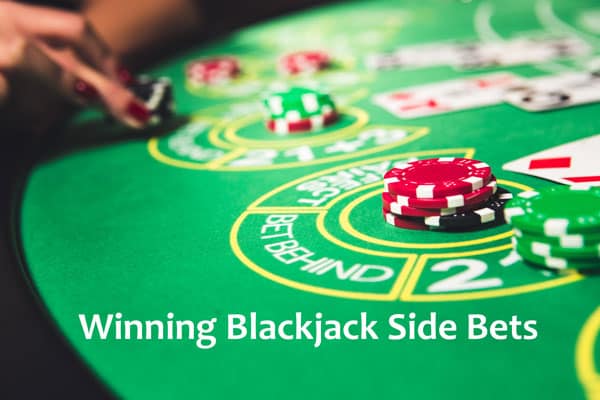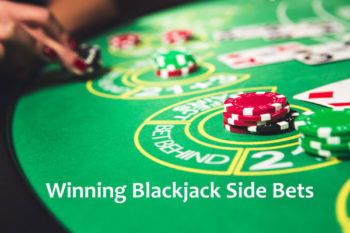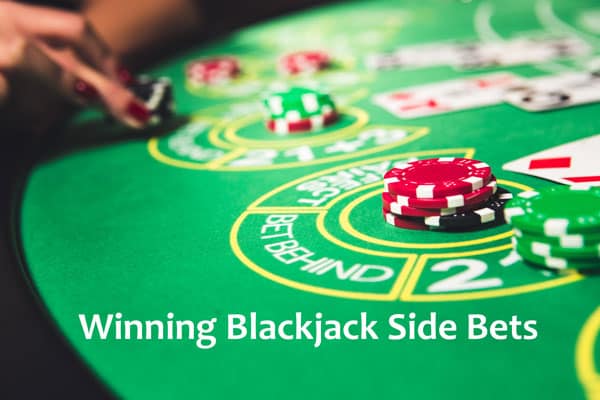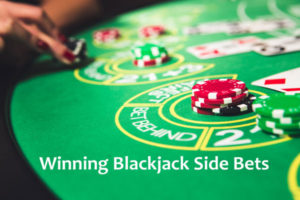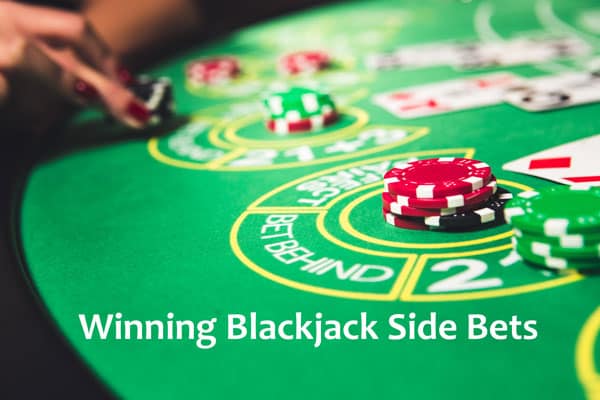 Posted November 9, 2016 by
Neil Walker
What's the odds of getting a winning blackjack side bet?
Blackjack is my go to game when I want a long gambling session.
I also love Live Ultimate Texas Hold'em and Live 3 Card Poker, they provide me with more excitement but are far more volatile. My bankroll can jump up and just as quickly disappear.
With Blackjack I normally just play it straight. I keep away from playing the side bets as statistically the RTP is not as good as the main hand. You're more likely to lose your bankroll quickly playing them if you don't hot a hand or two.
RTP for the main hand is 99.50%
RTP for Perfect Pairs is 95.90%
RTP for 21+3 is 96.30%
In my experience you can only really play them if you have a big enough bankroll to start with. Then keep the bets smaller than the main hand bet. I usually use a 4:1 proportion of the main hand for sizing my bets.
Having said all that all that, they can be brilliant fun when you get a winning blackjack side bet.
Normally I play them when I'm playing a bit looser and have built up a bit of a bankroll and just want some added excitement.
Well I got it the other day when I was playing Extreme Live Blackjack at Energy Casino.
I was doing a review of both and had spent a few hours playing.
Fortunately I was up, so decided to have a play on the side bets.
I chose to only play the 21+3 bet. In hindsight I should have played both as I went on to hit a few pairs during the remaining part of the session.
Anyway, I'm playing along and hit a Flush a few times at 5:1. The guy next to me hit Trips and then a few hands later I hit this J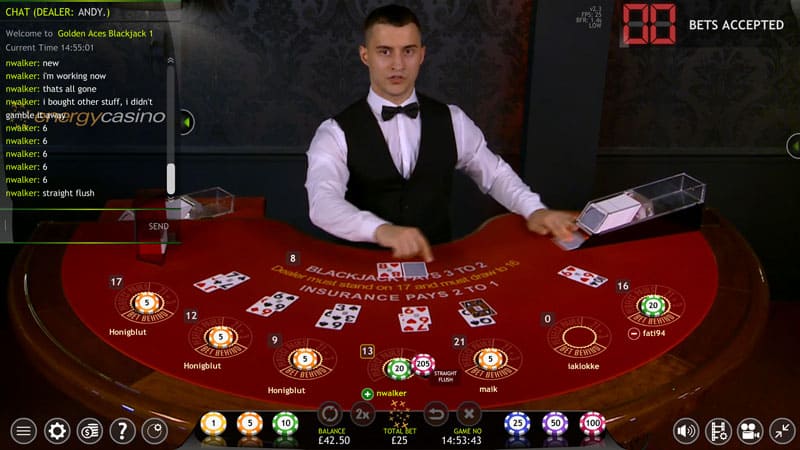 Yes a 6,7,8 of Hearts Straight Flush paying 40-1.
If you look at the chat i'm shouting at the screen 6,6,6,6,6. And then he dealt it!! Perfect.
And get this, I moved tables a few hands later and got a second Straight Flush.
And then the very next day I got Trip 3's .
Sometimes it's your day and it was mine. It didn't matter what I did it all came off and I couldn't lose.
The best bit?, I didn't chase more wins, I withdrew and banked my winnings.
What a great feeling that is.