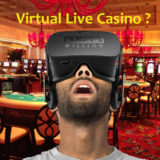 Virtual Live Casino is it a Reality?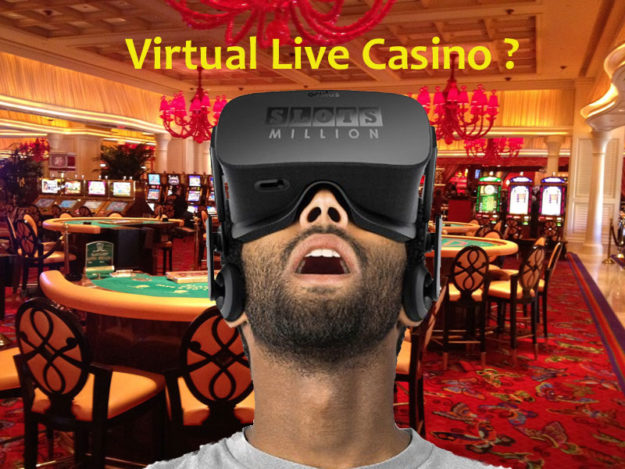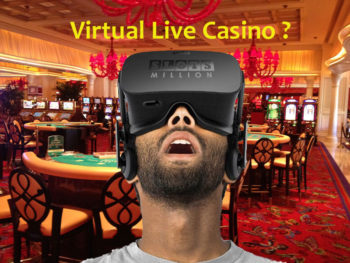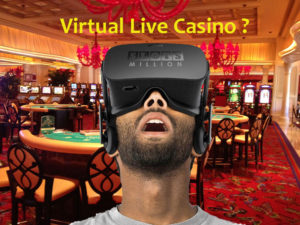 Posted July 11, 2016 by
Neil Walker
For fans of live-dealer casinos, the recent development in commercial virtual reality technology is a mouth-watering prospect.
The immersive VR experiences we were promised in the movies of the eighties and nineties are finally here.
With headsets like the Oculus Rift and HTC's Vive now on the market, consumers can now enjoy the full-blown immersive high-end VR experience, and it has to be seen to be believed.
Some have hailed the new developments in VR as potentially revolutionary for the online casino sector, and an exciting new alternative to faceless random number generator-based solutions, which will ramp up levels of engagement and interaction in the games.
Of course, this is what fans of live dealer casino games have enjoyed all along.
But is virtual live casino the next step for us, or just a passing fad?
Part of the appeal of live casino is that we get to interact and chat with real people, and experience the closest thing to a real bricks & mortar casino from the comfort of our own homes.
But virtual live casino will allow us to "step inside" the casino, take a walk, and look around 360 degrees. We'll be able to reach out and squeeze our cards, to peek at them and play with our chips while we chat with fellow players.
Sure, we'll be interacting with avatars, rather than video images of human beings, but we're assured that the new technology is developing at such a rate that we are only a couple of years away from a VR experience that will give us the impression that we have truly "met" a person we have interacted with in a virtual space.
When will it happen?
It's pretty mind-blowing stuff. But when will all this happen?
Well, the technology is here; we just need the market to catch up. Currently the hardware is expensive; you need a high spec computer and goggles, all of which should set you back upwards of £1,500, which is a barrier to rapid mass adoption.
But global tech companies have ploughed millions and millions into virtual reality, which means they believe in it and in its potential as a disruptive technology that will soon play a major role in our lives.
It's already here!
And the fact is, the first real-money virtual reality online casino is already here.
SlotsMillion VR is a casino set in a skyscraper in a futuristic city scape. It's fully explorable and very cool. At the moment, it only offers slots, albeit immersive 3D ones, but table games are the next logical step.
SlotsMillion VR is, like the rest of us, currently waiting for the market to catch up, but in the meantime you can check out the 3D in-browser version of the casino here: www.slotsmillion.com.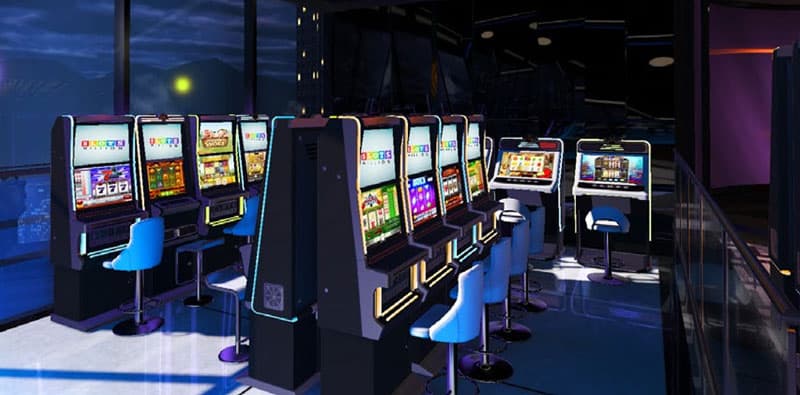 How will it work with Live Casino?
Virtual reality could be the perfect marriage of a live dealer and regular online casino, in the sense that it will be able to offer the immersive gaming experience while catering for a greater number of people and offering a greater range of games.
While a virtual live casino platform might be expensive to develop, it will be cheaper to run than a live casino operation. There will be no need for expensive TV studios and live-stream production; all a dealer will need to deal a game will be a pair of goggles, and he or she can do this within the platform while sitting at home on the couch.
Not just a Virtual Casino
But it won't just be the dealers who will be strapped up to the goggles; the customer services agents and affiliate agents will be there too, roaming the virtual casino, meeting, greeting and helping the players out. VIP players will be given the real Vegas-style treatment, albeit within an exciting new virtual world.    
"Ultimately, the playground that we have built for our players will become our workplace,"
Alexandre Tomic, co-founder of SlotsMillion, told us.
"To us, the excitement of VR online casino is not just about the ways in which the new medium can revolutionize the gaming experience; it's also about exploring what a VR back office can do."
A brave new world, indeed.