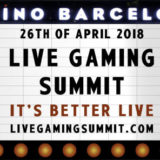 The Live Gaming Summit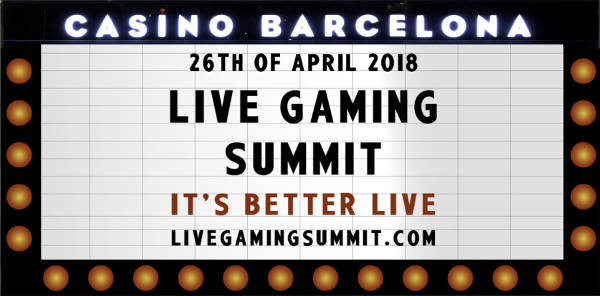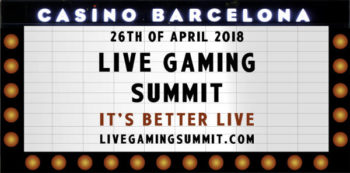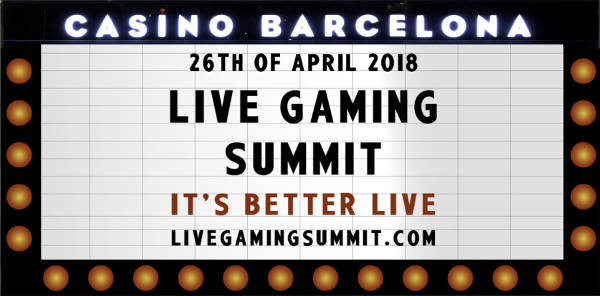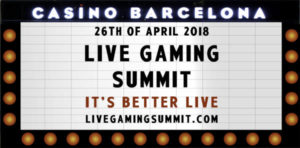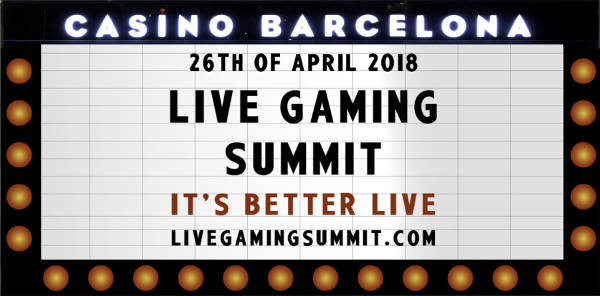 Posted April 17, 2018 by
Neil Walker
The growth of Live Casino/Live Dealer games has been on an upward trend for the past few years. It's now no surprise to see that Live Casino has it's own Conference, the Live Gaming Summit.
It's being held at the Casino Barcelona, Barcelona, on the 26th April 2018.
Unlike other iGaming industry conferences such as ICE and G2E, the Live Gaming Summit focuses purely on the Live Casino niche.
It's a dedicated one day conference where Live Casino Suppliers and operators come together to discuss the trends, challenges and opportunities for this gaming niche.
This is its second year of running. From what I can see from the Agenda, guest list and companies attending it's going to be a good one.
Who's attending the Live Gaming Summit?
All of the major players are going to be there. Evolution Gaming, Playtech, Ezugi, Media Live, Authentic Gaming to name a few.
In addition some of the major casino brands and operators will be giving their views.
The likes of Leo Vegas & Unibet will be taking part in a number of discussion panel sessions.
I've been invited along to sit on a panel that will be discussing "A better Player Experience". I will be bringing a players view and perspective to the session.
This is a great opportunity for me personally and www.LiveCasinoComparer.com.
My hope is I'll be able to provide feedback that will help the providers and operators improve their products and make them more engaging for players.
How you can attend
If you'd like attend the conference, it's being held on the 26th April 2018 at the Casino Barcelona in Barcelona.
Full details on the Live Gaming Summit Website.
An small awards ceremony is being held for the Best Overall Live Dealer product, Best Branded Studio and Best In Casino Streaming Provider.
If you'd like to vote click on http://www.livegamingsummit.com/awards/ where you can make your selections.
Can't attend but want to provide some input?
If you're a player and have a viewpoint that you'd like raised, or any comments about the Live Casino in general please drop me a line.
I'd be happy to have a chat and represent your viewpoint if it's relevant to the discussions.