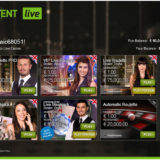 Play Free NetEnt Live Casino Games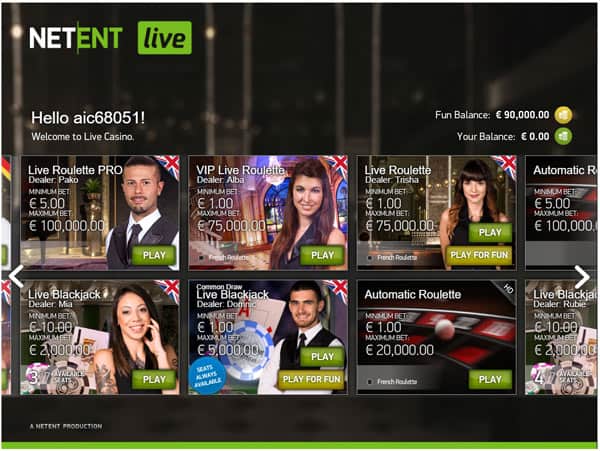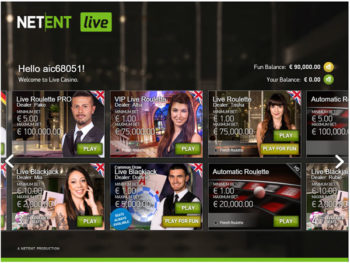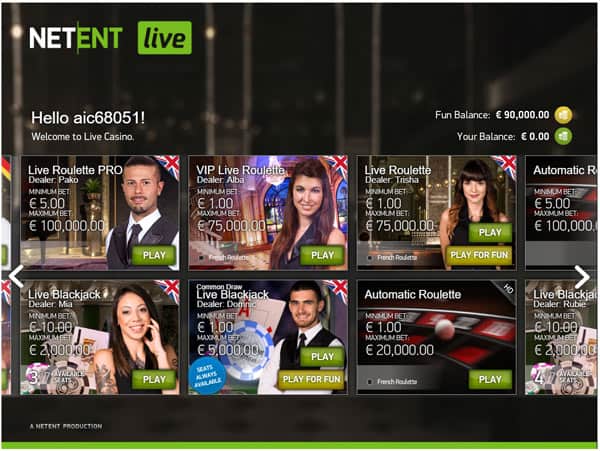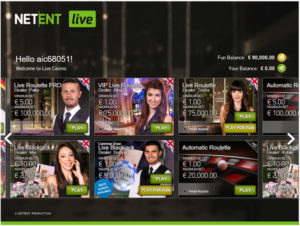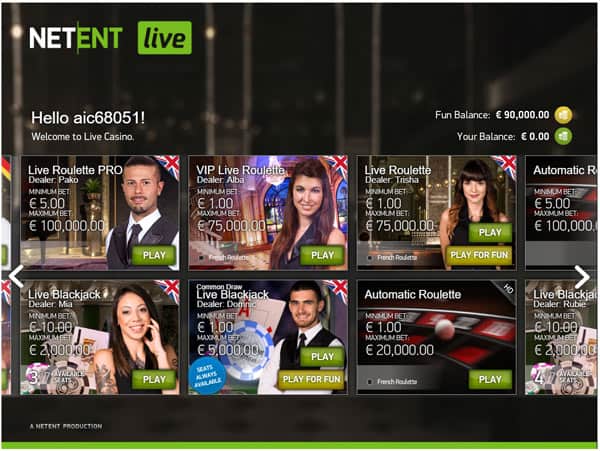 Posted October 16, 2017 by
Neil Walker
Play Free Netent Live Casino Games at All Irish Casino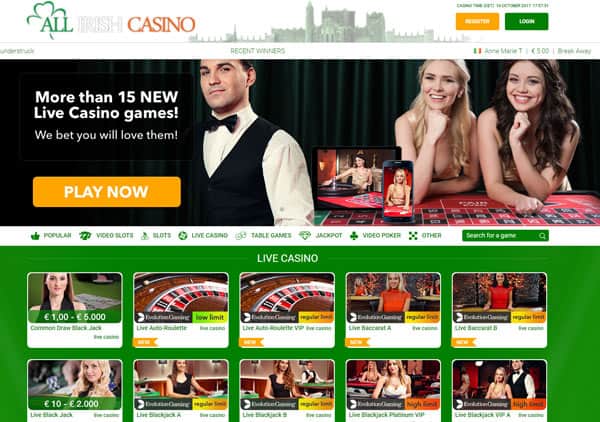 This is a first, you can now play free Netent Live Casino Games at All Irish Casino.
All Irish Casino has done something other casinos have struggled with and that's giving free play access to live casino games.
Most live casino games providers have a Free play facility. You rarely see it implemented or made available to online players.
But now you can play NetEnt's Live Roulette and Common Draw Blackjack for free.
Just sign up, select a Netent Live Casino casino game and choose the Free Play button.
You'll join a real money table where you'll be able to place bets from your promotional balance of €90,000.
This is a great way to try out Live Casino games if you've never played them.
If you want to explore the playing interfaces and options while playing a few hands or spinning the wheel on roulette, it's ideal.
Celtic & Fairway casinos has free play on the Visionary iGaming software platform, but this is the first NetEnt Live Casino that I'm aware of that's allowed free play.
Free Play restriction
The Free play facility is only active for a few games on Blackjack or a few spins on Roulette. 
I logged in a few times and probably played about half a dozen blackjack hands in total before the message appeared saying my Free Play session was over.
Free Play Live Roulette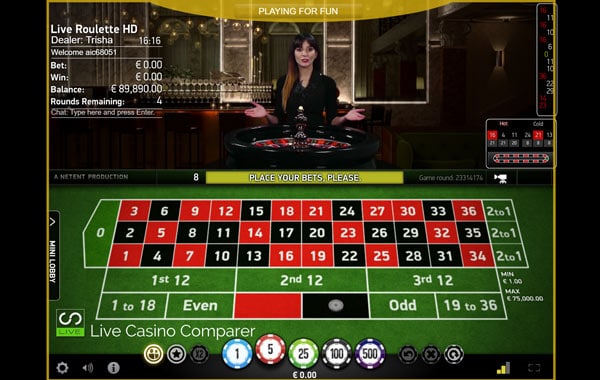 Free Play Live Blackjack