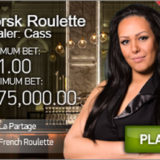 Norwegian Roulette at Unibet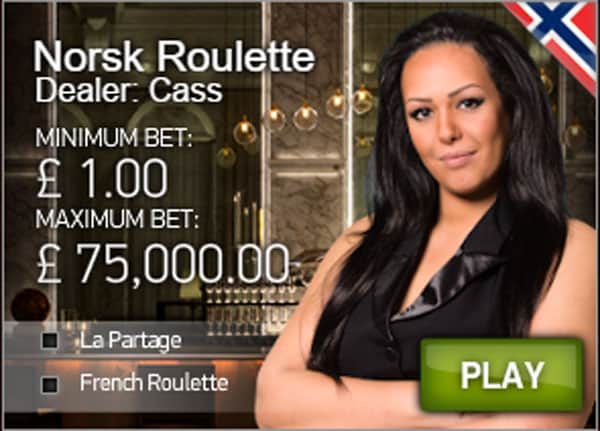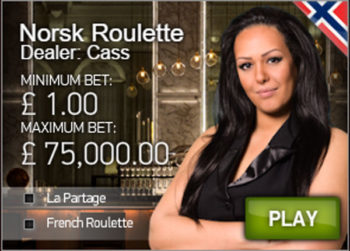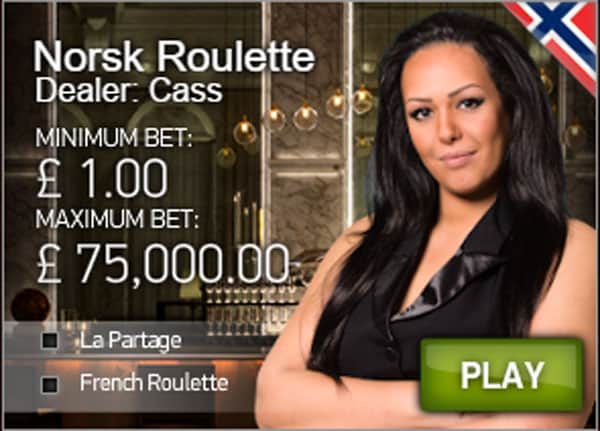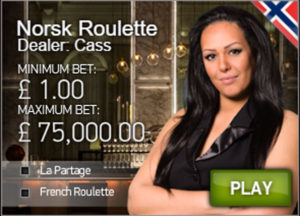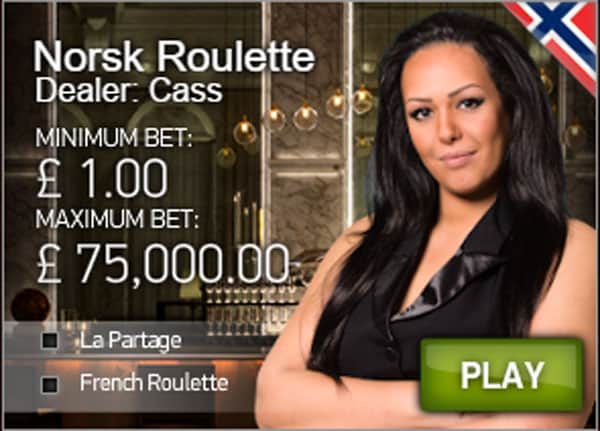 Posted April 10, 2017 by
Neil Walker
Unibet have added Norsk Roulette (Norwegian Roulette) to their table options from NetEnt.
This is not the first native language table that Unibet has. They also have tables in Flemish, French, Greek, Swedish, Turkish, Dutch & German.
The table is open from 13:00 GMT and you'll find it at the NetEnt Royale Live Casino.
They've chosen to go with one of the modern Netent backdrops, which is a bit plain and not up to the usual standard I've come to expect from Unibet.
But I'm picking hairs here, as the table has everything you could want.
Stake limits of £1 to £75,000.
French Layout.
A dealer that speaks Norwegian.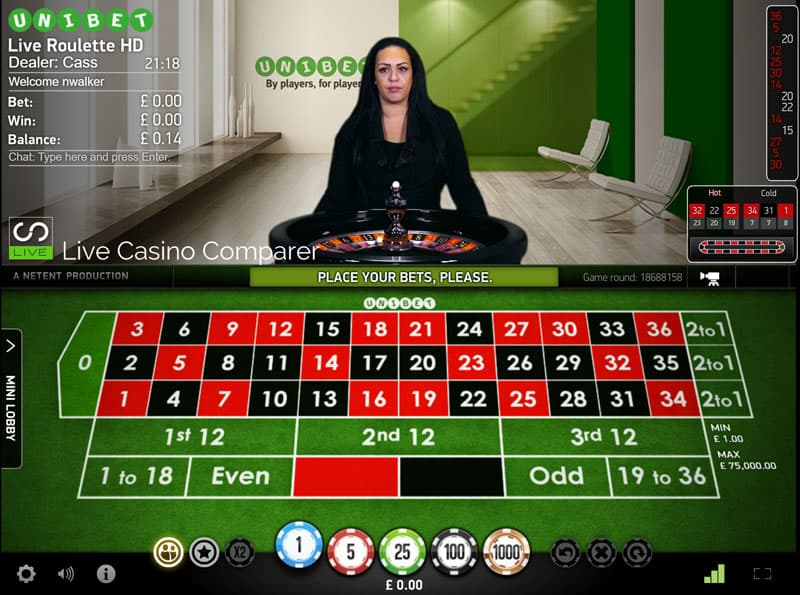 Shame I couldn't get a smile out of the dealer.