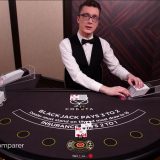 Codeta opens a Dedicated Live Blackjack Table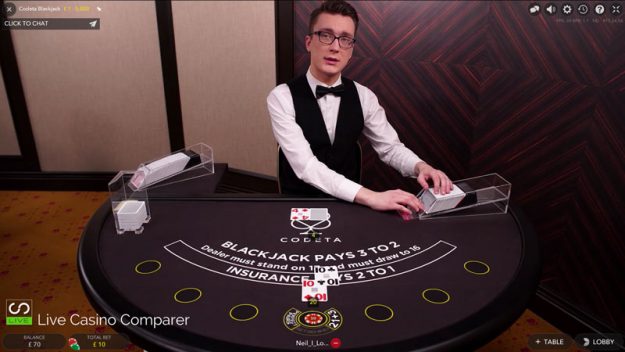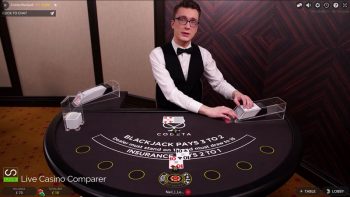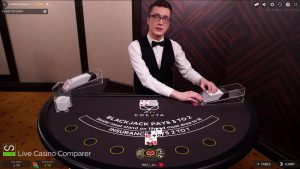 Posted January 24, 2017 by
Neil Walker
Codeta online casino, recently launched in the UK with a heavy focus on live casino games has opened it's very first dedicated live blackjack table at Evolution.
The table amazingly has stakes from £1 – £5,000, which must be one of the lowest minimum stakes around. 
I would expect that we'll see this increase as the table becomes more popular. For now though, low rollers have the run of the table.
The dedicated table solves a problem for Codeta. 
I've found it very difficult to get a seat at the generic tables they shared with other casinos at peak playing times. Even though Bet Behind is an option on the tables I don't like playing it so. I want to be in control of the hand I'm playing. 
The dedicated table comes complete with the full range of side bets. That's 21+3 (the poker or rummy side bet). Perfect Pairs (pays out for the different combinations of pairs, same coloured, mixed coloured and same suit) and of course Bet Behind, where you bet on someone else's hand. 
The table is Black and is branded with the Codeta logo. The dealers speak English although it's not their native language and the table is in Evolutions Riga Studio.
The dealers are friendly and will happily chat away to you. I had a very nice chat with the lady pictured below.
The table is open between 2 pm and 2 am each day, which is basically the peak player period across Europe, where Codetas main focus is.