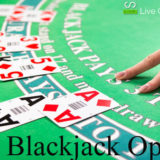 New Blackjack Options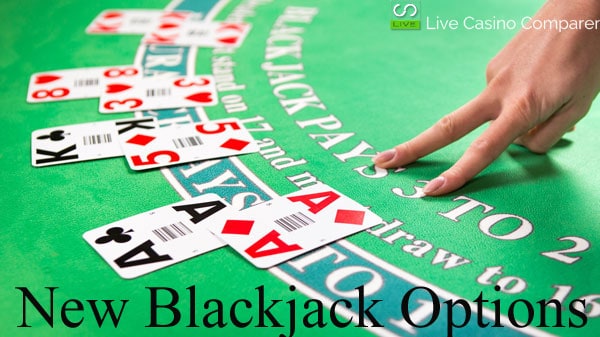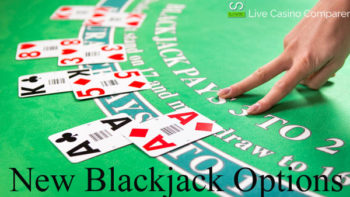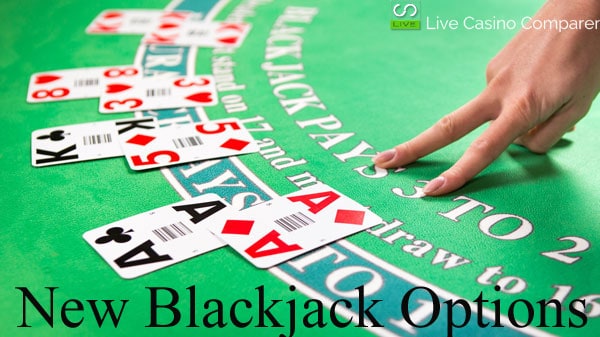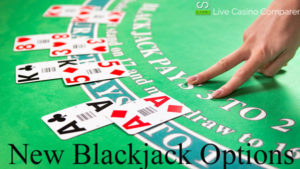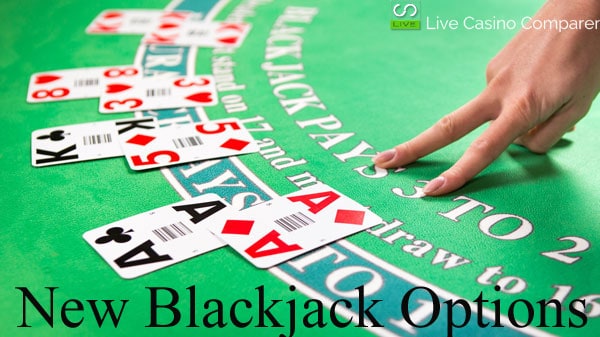 Posted June 22, 2016 by
Neil Walker
I've been taking a trawl around all the live blackjack games from the different software suppliers to ensure that my Blackjack Options page is up to date. I've found that there's been a number of notable changes. This is good news if you like live blackjack.
Some Background
The basic principle of the game is the same everywhere. You, the player, has to beat the dealers hand while not going over 21.
There are several ways to do this, you either have a hand that is higher than the dealers up to 21, or the dealer busts out.
The skill in the game is knowing when to take a card and when not to. A well formed standard basic strategy exists for Blackjack and if followed can increase the chances of beating the dealer.
Not All Blackjack is the Same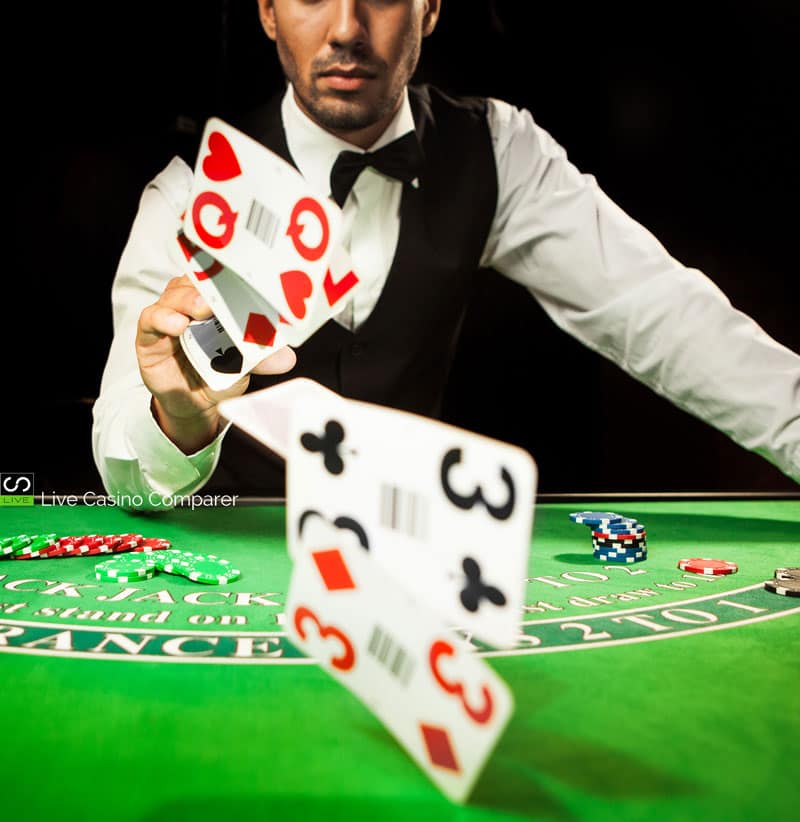 While the basic principle of the game is the same everywhere, the options when playing are not.
What I mean about options is the actions you can take depending on the cards dealt to you.
Some software providers have different options for the same situation. So knowing what they are and which casinos use them can help you play somewhere where the house edge is not so much in the houses favour. This will allow you to maximise your potential profits in certain situations.
All sounds a bit complicated? It's not when you get down to it. You can find a full explanation of all the differences on my blackjack options page.
What's Changed? and Where!

Playtech Live Blackjack
Playtech
have probably made the most changes recently, so its' worth going through them one by one:
You can now play with Vegas or European Rules.
Vegas Rules – The dealer takes two cards but will NOT peak for Blackjack if he has an Ace showing. Players are offered insurance and then continue to build their hands before the dealer checks his hand. If he has BJ those with insurance get paid, those without lose their bets.
What's significant here is most other providers will peak for Blackjack before the game round continues, therefore not allowing players to build their hands against a Blackjack.
Vegas Rules – If the dealer is showing a 10 (Ten) and a player has played a double he will get half of his stake returned if the dealer then goes on to get a Blackjack. Playtech are the only operator to offer this.
European Rules – The dealer only takes one card. Significant because the dealer can't peak for BJ and can't offer money back for losing doubles against a dealers Blackjack.
Burn Cards at the beginning of the Shoe and each hand have been dispensed with. Probably  originally implemented to foil card counters and increase the trustworthiness of the game. No-one else does this anymore, so it's Playtech falling in line with it's competitors.
Auto or Manual dealing shoes can be found across all tables. The Auto dealing shoe like the Shufflemaster effectively gives a fresh shoe before each hand thus increasing the edge for the house slightly.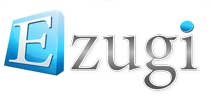 Ezugi Live Blackjack
 Ezugi
have one option that I hadn't noticed before:
Split Bets are returned if the dealer gets a Blackjack. 
Now looking through the options at Ezugi they actually have one of the best set of rules in the market place.
You can double on splits, the dealer peaks for BJ, it Vegas rules and you're able to double on anything. This with the Bets returned is awesome.
I'm just sad that Ezugi don't have a UK licence as I'd be playing at one of their casinos in a heartbeat. 

NetEnt Live Blackjack
 NetEnt
have made a few tweaks, some have been around for a while but it's worth a reminder.
Auto & Manual dealing shoes – Can be found across all of the tables. The most significant is that one of the  Common Draw blackjack tables has a manual shoe.
Split a Split – You're allowed multiple splits on a hand and you can also double on a split. This can get quite expensive so make sure you have the bankroll and stomach to do this gamble. Great if it works out but a killer if it doesn't.
Even money for Player BJ – if the player has a BJ and the dealer is showing an Ace the player can be offered even money before the hand is played out. You see this rule in a lot of land based casinos with NetEnt being the first to offer this online.