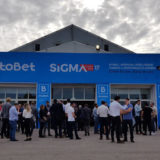 Malta Live Casino Update – Sigma 2017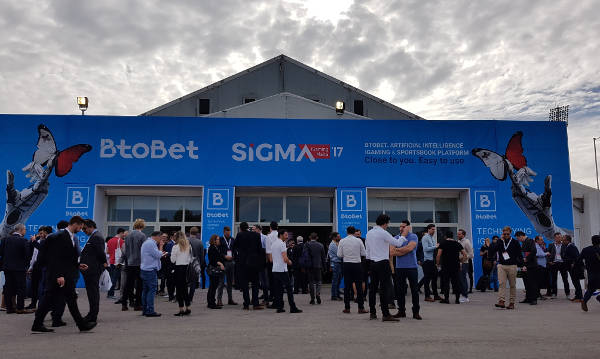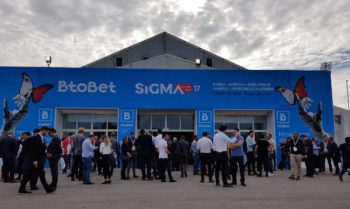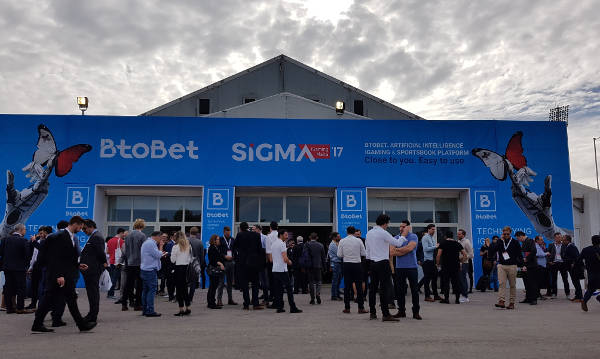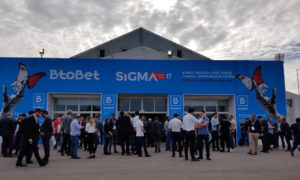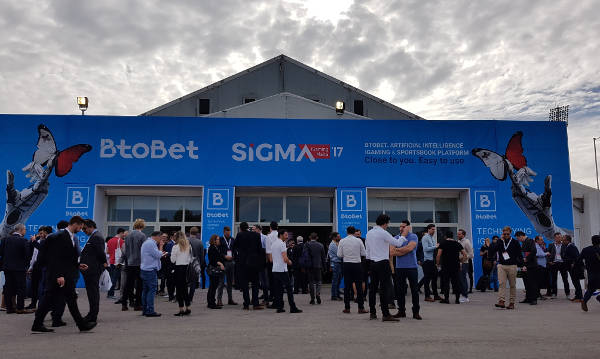 Posted November 29, 2017 by
Neil Walker

Malta Live Casino Update – Sigma 2017
28th November 2017 – I've just returned from a trip to Malta, primarily to visit the iGaming conference Sigma.
This is my Malta Live Casino Update for 2017.
High on my Agenda was to meet with as many of the Live Casino software providers either exhibiting there or based on the island.
The conference is a growing one, so while not every supplier attended there were enough for me to speak to and give some insights on things that are coming up.
Portomaso Gaming

First on my list was a visit with Portomaso Gaming.
They gave me a tour around their land based casino and a look at the Studio Tables located right on the casino floor.
Betsson has a selection of dedicated Roulette and Blackjack tables, which most of their online brands use as part of their live casino solution. There's also a dedicated entertainment area where Betssons VIP's can have a meal and play on private tables.
Portomaso is going through an large expansion program. They are currently recruiting for 80 dealers which will be used in the new studio areas they are creating on the casino floor.
If you fancy a lifestyle change, perhaps a dealing job on Malta might do!
I got to see the tables that are streamed online from the Portomaso and I was impressed.
You'd never know they were being streamed. Little signs at the table give the game away. The cameras are tucked away in the ceiling, unlike at Evolution where you have a camera rig at one end of the table. Streaming quality is compromised because of this, but it's good enough.
The dealer and players know when online players are playing as this is shown on the results board at one end of the table.
It did look odd that one of the dealers was spinning the wheel at an empty table, until you realise there were online players.
I guess this shouldn't be a surprise, but can understand why you'd want to play at an empty table as opposed to one with land based players on. Each game round is so much quicker!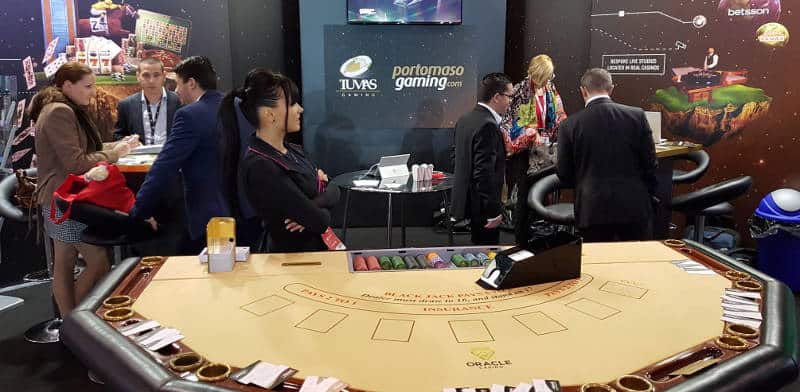 Evolution Gaming
Although not attending the conference, I managed to bump into Andreas from Evolution Gaming during the evening in Casino Malta.
We had a quick discussion about the recent sale of Evolution Shares and his plans for the Malta Studio in the coming months.  I'll reveal more shortly, but suffice to say, growth continues at a steady rate.
Authentic Gaming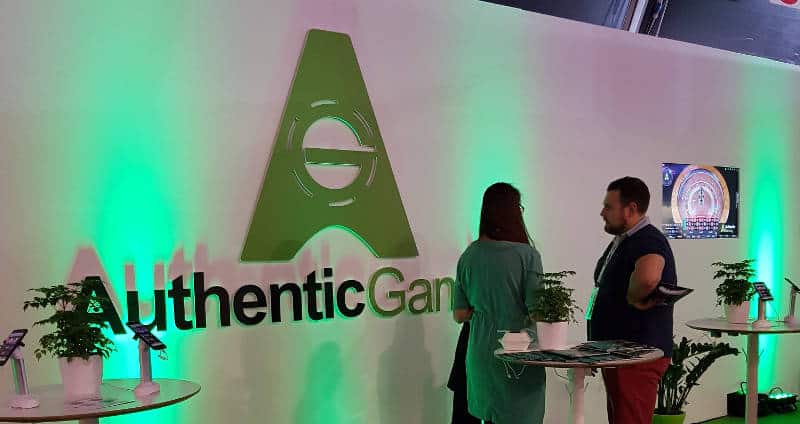 I had a very quick chat with the guys at Authentic Gaming. They were excited about the announcement of Go Wild signing an agreement to take their Live Casino games.
There are more announcements to come, with one being a potential game changer for Land Based Streaming. I'm so excited to see it.
Extreme Live Gaming
Extreme Live Gaming were my next port of call. They are based in the UK, but funnily enough I see more of them at conferences than when I'm at home in the UK.
As with most providers they are working on new products. While I think they were keen to share, they couldn't quite bring themselves to do that.
I gave them some useful feedback on their newly released Reel King Roulette. They are actively making some changes because of that, so I'm feeling chuffed.
Sounds like they are also expanding. I'll be able to see for myself as a visit to the studio in Brentford is imminent.
MediaLive

MediaLive were at the conference and their stand was one of the less busy ones.
Perhaps that might have something to do with the arrest of the founders a few days before on allegations of land based Fraud in Italy. I'm certainly interested to see how this plays out.
Other Suppliers
Hollywood Bets and Betgames were both very busy, so I didn't get a chance to talk with them.
I had a meeting scheduled with Netent, unfortunately this was cancelled due to sickness, so I missed out on seeing their new products that are in development. We should see something released at the turn of the year, probably to coincide with ICE.
I briefly bumped into Ady from Lucky Streak, had a quick chat about thier new Live Blackjack on Mobile and also about the impact of the new Tax being imposed on Live Casino Studios in Latvia.
I saw Sagi from Ezugi dashing into a meeting but didn't quite manage to catch his attention. They have some new games that have recently launched and I was interested to discuss them with him. Guess I'll catch up with them on my return.

As for the online casinos themselves, I had a nice chat with Jacqui Gatt from Leo Vegas. She explained their plans for growing their live casino solution and I gave her some useful feedback on their promotions.
They've just released a new dedicated VIP Roulette table in the Chambre Separee. They will also be an early adopter for Evolutions Latest Live Roulette table. This is being released on the 30th November 2017.
Compliance of Online Advertising
The UK Gambling Commission and Advertising Standards Agency has their eye on the iGaming industry at the moment.  So Compliance is a major topic in and out of conferences at the moment.
A big clean-up is underway by the casinos and the people that market them. While the standards have been in force for years, for whatever reason some sections of the industry chose to ignore them. So fines are now being dished out until everyone gets their houses in order.
The outcome will be positive, but some methods being employed to get everyone in line is causing some unrest. Expect to see some websites stop marketing some casino brands while this all plays out.
While I don't have a huge issue, I'm using Rightlander to scan my site to produce a compliance report. I'll use the report to identify areas where I need to take action. Then I'll be able to provide the evidence that I meet the standards.
Summary
It was a good trip and there is lots developing in the world of Live Casino.
I would imagine we won't see much new news until ICE in February 2018. That tends to be the platform to announce new releases.