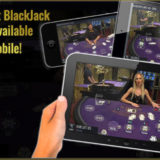 Lucky Streak Mobile Live Blackjack Review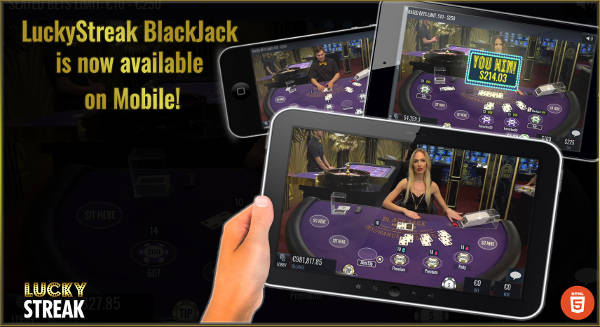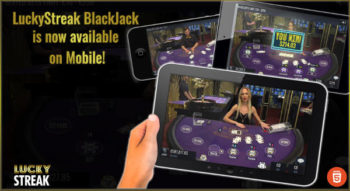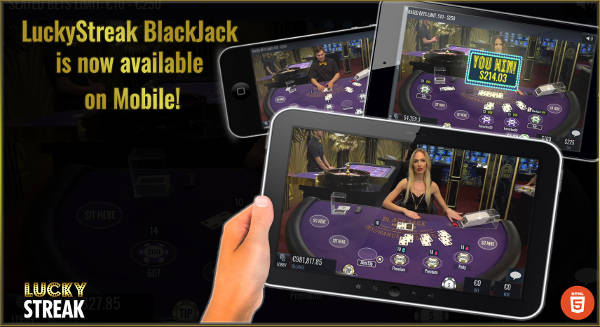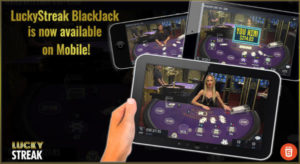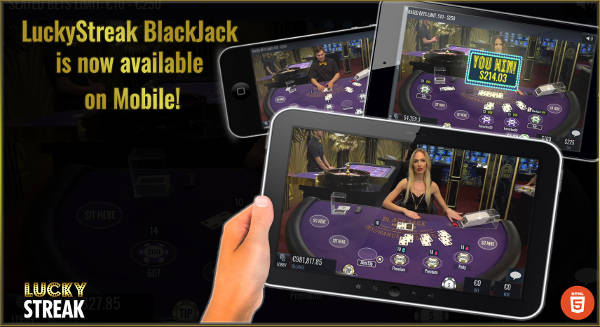 Posted November 28, 2017 by
Neil Walker
Lucky Streak Mobile Live Blackjack
LuckyStreak has recently gone live with a mobile version of their Live Blackjack.
While I applaud the initiative I'm a bit disappointed in how it's been adapted for players on mobile devices.
It actually feels like players haven't been consulted, because the result is a miniature version of what you get on the desktop, rather than something designed with a mobile player at heart.
It's difficult not to be negative and I don't mean to be. I want to be constructive as that is the way to get products like this improved.
So what did I find?
The game can be played on any sized mobile devices. However there are some restrictions as my Android Tablet and rather old iPad, just plain refused to load up the games.
The game is optimised to play in landscape mode only, which is a pain when you're using a phone. I very rarely hold my phone in landscape unless I'm forced to.
The Positives
Tidy playing interface.
Looks the same as the desktop version.
Plays well on a Tablet.
The Cons
It's Landscape mode only – the interface is not designed for one handed play in portrait mode. 
The onscreen control buttons are too close to each other and too small to use accurately. You can easily hit the wrong button & make the wrong playing action.
The card values & suits are too small to see when playing on a mobile phone. You have to rely on the numbers generated by the system to know whats going on.
There is no clear notification when it's your turn to Act. The count down number is too small and not noticeable at the top of the screen, so it's easy to miss.
The option buttons give no feedback when they are selected, so you don't know if your click has been accepted.
Blackjack Side Bets are not available.
The streaming quality is poor. There are frequent stalls and buffering which interferes with game play.
The Opportunities
I think it's a good thing that LuckyStreak has invested in getting live Blackjack mobile. Quite often providers will stop at Roulette and forget about card players.
I really like their desktop product and would like the mobile version to be just as good. Unfortunately it falls short in a number of areas, which will impact the take up they get.
However some small changes would make a world of difference.
So here's a list of improvements that would turn a very average playing interface into something much more player focused.
Put the action buttons in the middle of the screen when it's the players turn to act. Make them large.
Make the count down timer larger and more prominent.
Alert me when it's my turn to Act.
Make any button I have to press animated, so I know my press has been accepted.
Consider a Portrait option.
Improve the quality of the streaming.
Summary
While it appears I've been quite negative about the Lucky Streak mobile live blackjack, I like to think I'm being constructive.
Firstly, I played on my mobile phone, so this probably the harshest test and something even the big software providers struggle with.
I love using my mobile and it's obvious when a design has been made for the mobile device and user first.
This feels like they taken the desktop implementation and just adjusted it for mobile play. They missed out the middle bit.
I can understand and sympathise as it's more cost effective that way.
But I'm here to give my opinion as a Player first and someone experienced with all sorts of live casino software solutions.
Fortunately LuckyStreak are one of the software providers that listens to player feedback, so I'm hopeful they'll see this review and take another look at the playing interface.
Evolution, Playtech and NetEnt have pretty good mobile options for Live Blackjack, so they could do worse that have a look at those.